A recent morning…
Awaken.
Need to make bed.
Start to make bed but notice lint on duvet cover.
Go to closet to get lint roller, but find the buffalo-plaid, wearable blanket bought this past winter folded on top of the basket where lint rollers are stored.
Oh. Yeah.
Remember never got around to finding a good place to hang the blanket after returning from Ohio.
Pile blanket onto closet floor.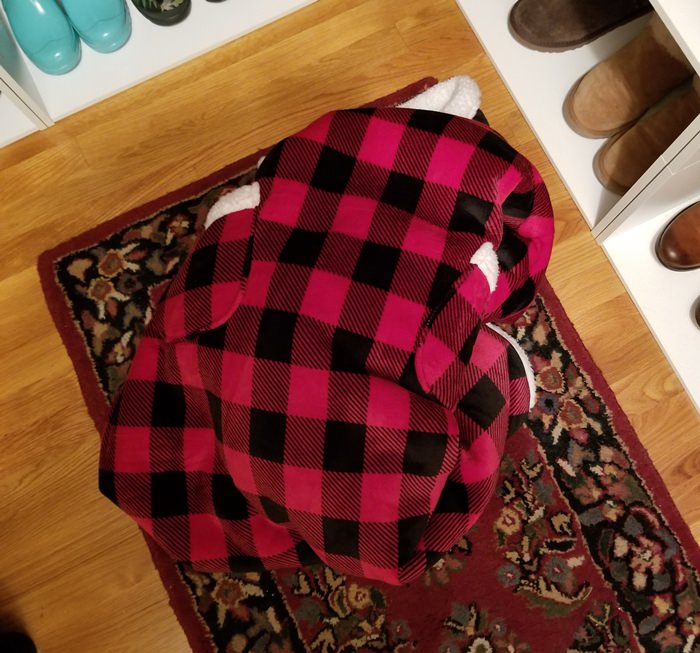 Dig out lint roller.
Lint all gone…
Return lint roller back to basket.
What about the wearable blanket? Need to hang, but how?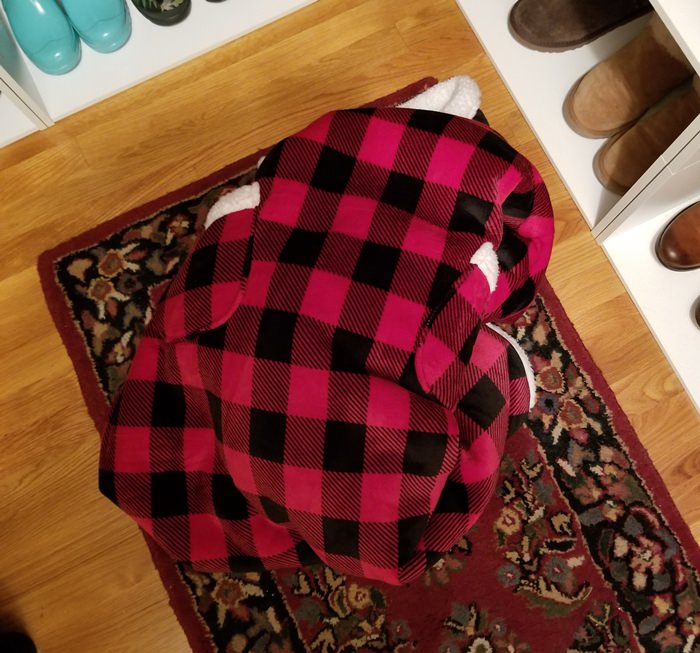 Look for hanger with metal clips since blanket probably won't stay on a regular hanger. Can't find any that aren't already in use.
Look for velvet clips purchased a few months ago, but can't find them, either. Remember I've already used them for other clothes that kept sliding off hangers.
Look again for hanger with metal clips that I can steal for the wearable blanket. Decide to use this one.
Manage to get dress to stay on a regular hanger. Barely. Make mental note to order more velvet clips.
Hang up wearable blanket in coat closet.
Look one more time for velvet clips. Still can't find any, decide they must all really be already in use.
Close closet door and turn around.
Notice unmade bed. Wonder to self—does anyone else take 20 minutes to make their bed?
*If a post is sponsored or a product was provided at no charge, it will be stated in post. Some links may be affiliate links and as an Amazon Associate, I may earn from qualifying purchases. *