I knew it was going to be cold here today when just before going to bed last night, I noticed it was already below freezing outside. I awoke at 7AM to 26 degree temps and reluctantly climbed out of my warm bed. Hard to get up on these cold mornings, isn't it?
I hurriedly turned up the heat to warm up the house and watched as the birds eagerly swarmed the three feeders hanging from the pergola and deck. They were really enjoying the water in the heated bird bath this morning. They love it as much, if not more than the seed.
I think we need a cozy book this morning, one that celebrates these last few days of winter. I know just the one!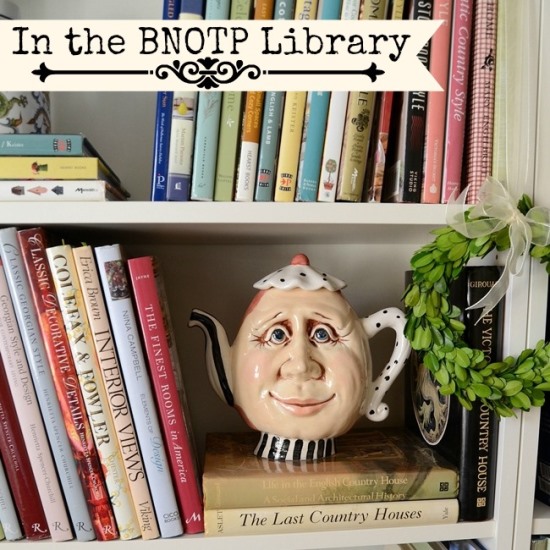 If you've been reading BNOTP since 2009, you may remember when I shared a little about this book I'm featuring today in a previous post: Celebrating the Winter Blues.
In the BNOTP Library: Winter House

Author: Charlotte Moss
Hardcover: 192 pages
Cover of this book is so much prettier in person, this picture from Amazon doesn't do it justice.
3 Things I Like About This Book:
Charlotte Moss, Designer Extradonaire, takes us inside her personal home in Aspen, Colorado. I love, love, love when designers give us a peek inside their own homes…they are always some of the best books. Charlotte's winter home is cozy and beautiful!
This book showcases great photography with lots of close-up detail shots. The close-ups views of the bedrooms, her holiday decor and all the finishing touches she adds to the rooms in her home are my favorite parts of the book. This is a book I always pull off the shelf this time of year. It's a book to be savored, so curl up in your most comfy reading chair with a warm throw and a cup of your favorite hot beverage and stay there all day!
Charlotte's Aspen home is a second home for her and she shares lots of tips and ideas for spoiling visiting guests. She frequently has guests who come in for skiing or for the holidays. After reading how she prepares for them, it's a wonder they ever leave! For all the dish lovers, there are some beautiful table settings in this book with very unique dishware, glassware and flatware. She even gives us a little peek into her table linen storage.
You can read more about this book, Winter House
at Amazon where I normally buy my books, via the picture link below.
Pssst: If you would like to be notified of new "In The BNOTP Library" posts, subscribe to have updates delivered to your Inbox HERE or via the gray subscribe box at the end of this post
You'll find previously featured books from the BNTOP library here: In The BNOTP Library or just click on the collage below.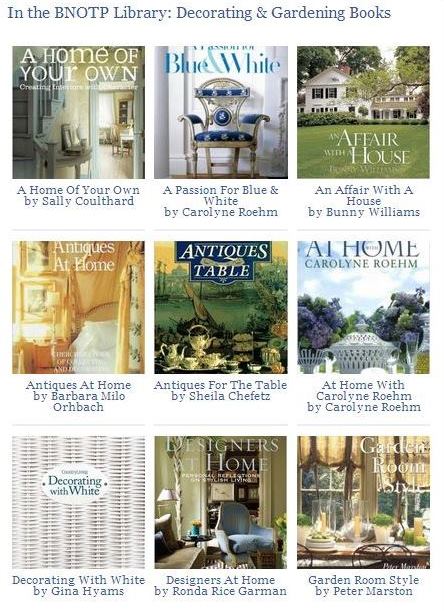 *If a post is sponsored or a product was provided at no charge, it will be stated in post. Some links may be affiliate links and as an Amazon Associate, I may earn from qualifying purchases. *