The title of this post started out as, 22 Gifts Under $25, but along the way I kept remembering some pretty great items I wanted to include that were slightly over the $25 mark. So I gave up trying to keep every gift in this list under that set amount, but many of the gifts highlighted below are under that price or close.
If time allows, I'll try to put together two more "Gift Giving Ideas" posts in the next few weeks: One highlighting items that would make great stocking stuffers and another one geared toward higher end items, in case you're looking for a special gift for a close friend or family member. I hope these posts will help with your holiday shopping!
Holiday Doors Puzzle
White Mountain, a popular, well-known puzzle company has put together a Holiday Doors puzzle filled with lots of beautiful doors all decked out for the holiday season. Three of my doors were included in the puzzle, can you spot them below?
I circled them in the picture below, did you guess right? 🙂 Some are older pictures from many years ago so unless you've been reading BNOTP for while, you may not have recognized those.
If you love pretty doors and porches and enjoy putting puzzles together, you'll find this puzzle available here: Holiday Doors Puzzle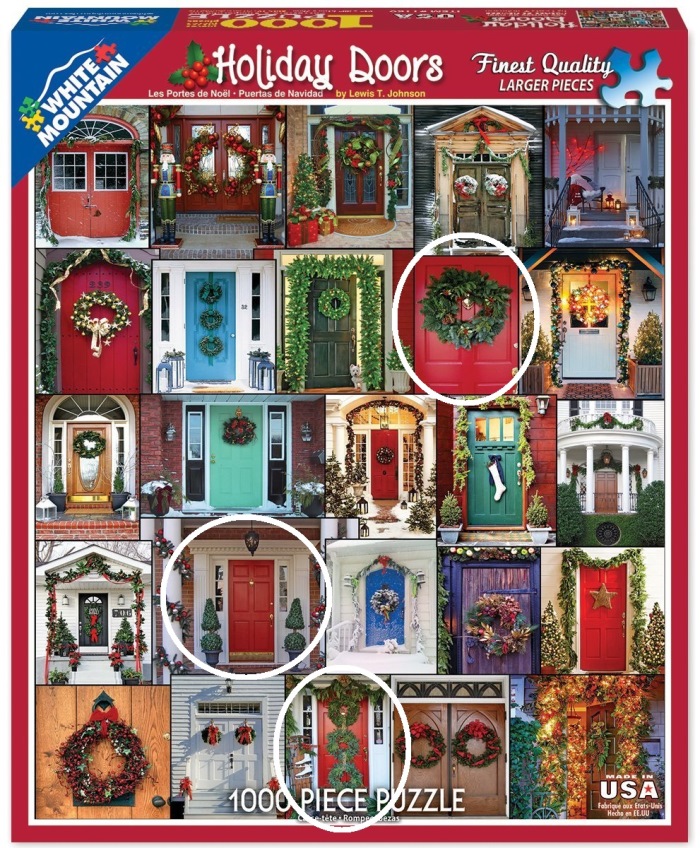 Glass Honey Dispenser
This is such a genius idea! You know how honey always drips and make the biggest mess? This glass dispenser serves the honey from the bottom.
Then you just place it back into its little dish which handily catches any messy drips. I think these would make amazing gifts and they are super inexpensive. You'll find them here: Glass Honey Dispenser
Whimsical Toaster
I purchased this adorable toaster for my kitchen a couple of years ago. I love it! It gets a lot of use and still works great.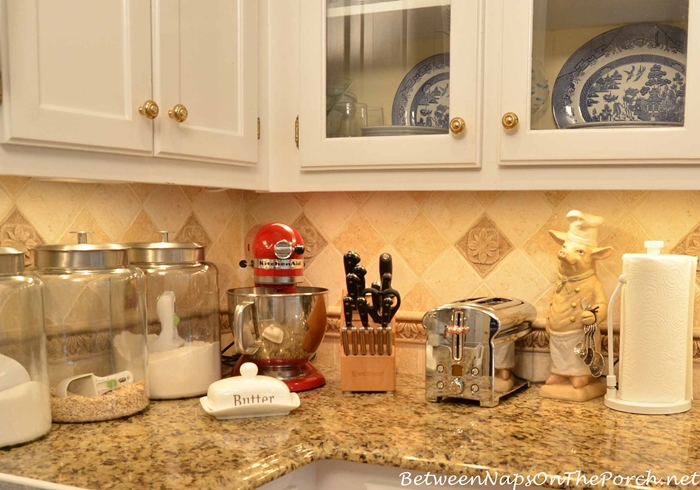 I love how the little bread display on the front indicates how much toasting time is left. I almost purchased two of them when I bought it because I was afraid they would stop making it and mine would eventually croak. Fortunately they do still make it and it's available here: Toaster Designed by Michael Graves
Moose Mugs
I shared these silly mugs from the movie, Christmas Vacation a while back.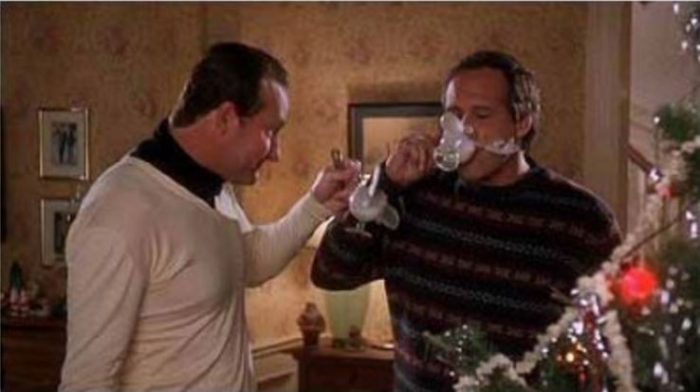 I think they would make a great gift for the Christmas Vacation movie fan. You'll find them here: Moose Mugs
Sloggers
I purchased my first pair of these gardening shoes in late spring/early summer. I have three pairs now and I wear them all the time when I'm working in the yard or vacuuming up acorns. lol You'll find them in a ton of different colors and patterns here: Sloggers
So hard to pick just one design, that's how I ended up with three pairs! I keep one by the front door, one pair by the back porch/deck door and one pair in the garage near my potting table. Love, love, love them!
Solmate Socks
I purchased my first pair of Solmate Socks around 3-4 years ago and I've been buying them ever since. They are soft, thick and super comfortable. Each year I add 2-3 more pairs to my collection. I'm rough on socks because I'm terrible about running around the house in my bare sock feet, which is never good for socks. These have held up great, haven't worn a hole in any of them. They aren't the least expensive socks in the world, but they seem to last forever!
They have tons of great reviews and you'll find them in more than 30 different colors and designs here: Solmate Socks
Heated Throw
I always have to include this heated throw in any gift giving guide. I love it and couldn't get through winter without it. You'll find it here: Heated Throw
Projection Alarm Clock
I'm still using my projection alarm clock and love waking up and seeing the time right there on the ceiling in front of me. During the daytime, you don't see it at all, only at night.
I've given it as a gift in the past, so it had to make this list. You'll find it available here: Projection Alarm Clock
LEG Lanterns
These LED lanterns are great for the practical minded person. After ordering my first set, I've ordered them twice more. I have them stashed all around the house in places where it's tricky to see like in my eave storage space, inside deep cabinets, closets and beside my bed in case the lights go out at night.
The price has dropped even more since I purchased that first set. Love these! They are available here: LED Lanterns

GIFTS FOR CHILDREN
I'm always buying little gifts for my grandsons throughout the year and here are a few that have been big hits.
Pete the cat is always a hit! Check out the reviews, he's a much-loved kitty. lol
Update: I just ordered this cute Pete the Cat Plush Doll to go with the books I ordered for my grandson. Pete's wearing his mismatched shoes so it's a perfect match for the books, especially the Pete the Cat book, I Love My White Shoes.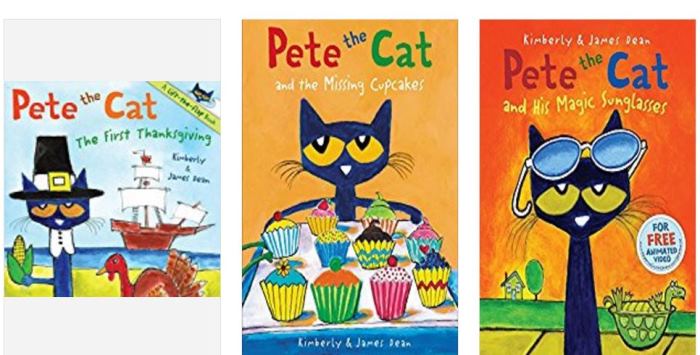 Jan Brett Books
I read Jan Brett books to my son when he was little. I'm not sure if I bought the books for him or for me because the art is so beautiful! I love all of Jan Brett's beautiful books and the sweet stories inside.
This book is a collection of several of her books, I think seven, so definitely a wonderful gift for any child. You'll find it here: Jan Brett Christmas Treasury
Bubble Blowers
I just purchased a few bubble blowers for my oldest grandson and they were a big hit. This was one of the ones I purchased for him. You'll find it here: Bubble Blowers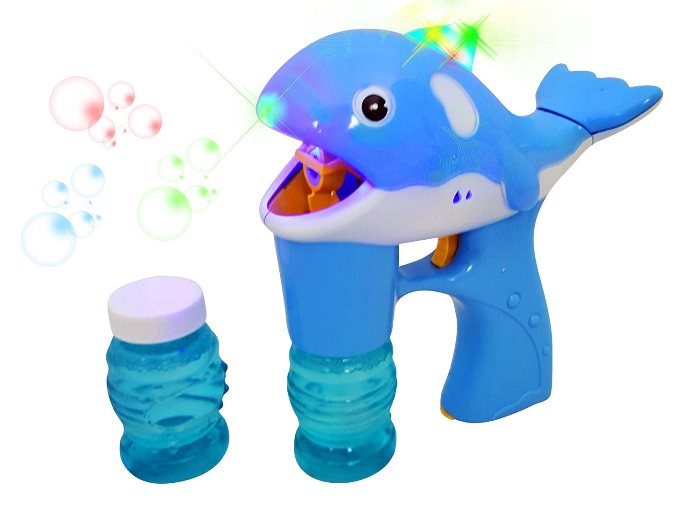 Professional Bubble Blower
I love this professional bubble blower! You just plug it in, add your bubble solution and let it go! Wish something like this had been available when my son was little. Wouldn't this be great for a birthday party? It's available here: Party Bubble Blower
Leap Frog Scribble and Write
This toy had wonderful reviews so I just ordered one for my oldest grandson. A child can trace the letters to practice learning how to write. I ordered it this evening using Prime Now for the second time, so it should arrive in the next hour or two. Hope my grandson doesn't already have it. You'll find it here: Leap Frog Scribble and Write
Personalized Pillowcase
My oldest grandson is big time into dinosaurs. I remember when his Dad went through that stage. I just purchased this pillowcase for him and had it personalized with his name. I couldn't believe how inexpensive it was, usually personalized items are a lot more! My dil said it's super soft and that he absolutely loves it and carries his pillow all over the house. 🙂
They have several different designs, including a cute owl. You'll find it available here: Personalized Dinosaur Pillow Case . I purchased THIS INSERT to go inside.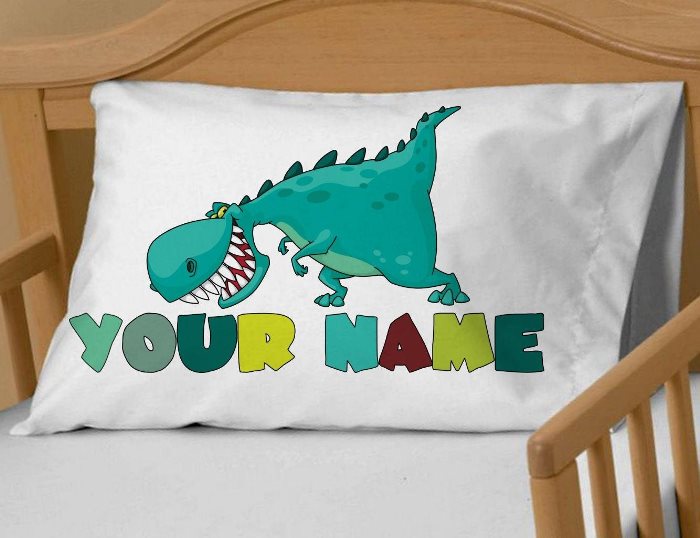 Whimsical Bluetooth Speaker
I love blue tooth speakers and these are just so cute. I discovered it because it was being advertised as one of Oprah's "Favorite Things." It's available in a variety of critters and you'll find them all here: Critter Bluetooth Speaker
For the BMW Fan
If you know a BMW fan, I found these for much less than what they go for at the BMW website. I gave one as a gift to a friend and he loved it. You'll find it here: Travel Thermos for the BMW Fan
FOR THE TRAVELER
Travel Adapter/Charger
The one thing that I will NEVER, EVER travel without is this adapter/charger. It's best thing since air! You can charge numerous things all at once. You can charge a couple of cell phones, a couple of iPads, a laptop, etc… all at one time. It's amazing!
I often get emails and comments from readers who have purchased it from when I've recommended it before and they rave about it, too. If you travel internationally, you need this! It's available here: Travel Adapter for International Travel
Waterproof, Super Comfortable Boots
These are my favorite boots for travel or for everyday wear in the fall and winter. They are super warm, super comfortable and waterproof! They helped me survive many a torrential downpour in Italy, even days when it rained the entire day. You'll find them here: Suede Teva Boots. I have three pairs now and always order them a half-size up since I wear heavy socks with them.
Plaid Wool Bag
I'm smitten with this adorable bag. It's generously sized, made of wool with leather handles and can be monogrammed. It's currently on sale, reduced from $179 to $54.99! You'll find it available here: Plaid Wool Bag With Leather Handles
Wool Bermuda Bag
Here are two more really cute bags that can be personalized for the recipient. I love giving monogrammed gifts. It just makes the person receiving it feel special, knowing that you went to the trouble to have it personalized just for them. You'll find these on sale, reduced from $99 to $29.99 here: Wool Bermuda Bag
Hope this helps with some of your Christmas shopping!
*If a post is sponsored or a product was provided at no charge, it will be stated in post. Some links may be affiliate links and as an Amazon Associate, I may earn from qualifying purchases. *