With Mother's Day just a couple of weeks away, I've pulled together a few gift ideas that I think most Moms would love to receive. There's a little something for every Mom and a couple of these would work as Father's Day gifts for the Dads, as well.
Could your Mom use a beautiful tote for grocery shopping or just everyday use? This tote started out at $129, was marked down to $109.99 and now is 40% off with an extra 15% off! That brings the cost all the way down to $56.09. You'll find this tote on sale here: Floral Tote Bag.
So, you know how I discovered a while back that Lego makes sets for us grownups? In addition to a bouquet of real flowers, I think it would be so fun to give Mom a bouquet she can put together and keep forever. These flowers are guaranteed to not wilt! Ha! It must be a pretty fun set to put together because this set was rated 5-star in 93% of the reviews! You'll find it available here: Lego Flower Bouquet.
Though not the Lego brand, I really like this set, too. I ordered it for myself since I had so much fun putting together the Home Alone house a few months back. It's available here: here: Build a Bouquet.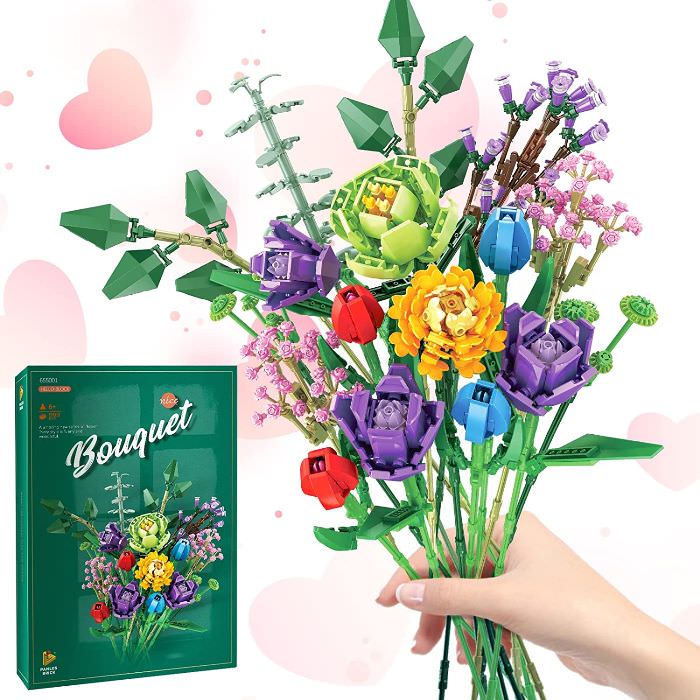 I've never tried any of the Yves Saint Laurent Mon Paris perfumes but they have awesome reviews online and some are currently on sale. I definitely want to try these. I love the bottle design! I think it would make a great gift for the Mom who loves perfume. You'll find them on sale here: Yves Saint Laurent Perfume.
You're probably going to see this puzzle board recommended in every gift idea post I ever do because I love mine so much. I've also heard from several of you who have given this board as a gift–what a huge hit it was with your parents.
This would make a great Mother's Day or Father's Day gift for those who love putting puzzles together but find it hard on the back. This totally takes care of that issue. Once you do a puzzle on an adjustable puzzle board like this one, you will never want to do them any other way. This one is finally back in stock and you'll find it here: Puzzle Board.
If you give the gift of a puzzle board, consider adding in these awesome puzzle sorting trays. I have this set and love it. It's available here: Puzzle Sorting Trays.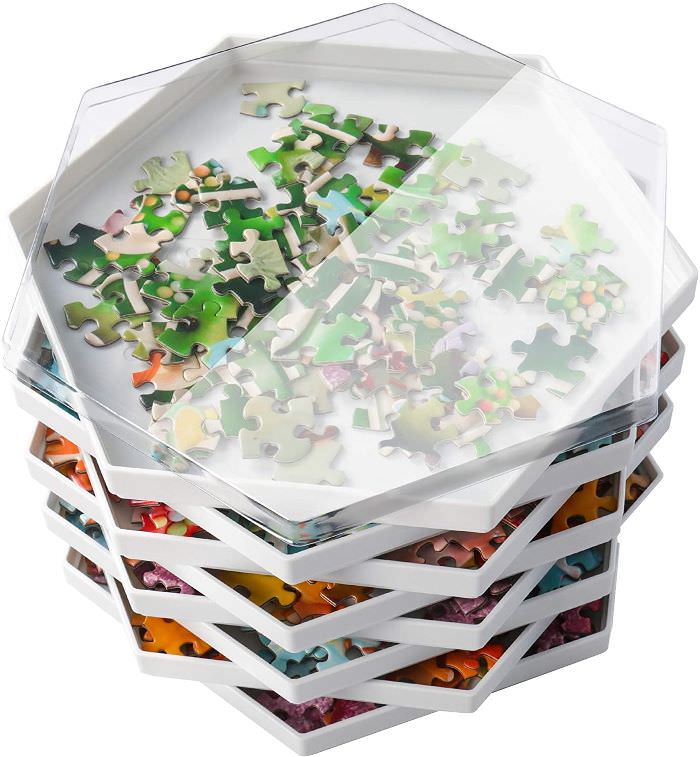 If your parents love being active and spending time outdoors, this set of cornhole boards would make a great gift. I have this set and my son, DIL and grandsons loved playing when they were here visiting. I've also given it as a "couples" gift and it's always a big hit. It's a gift they can enjoy over and over throughout the year. As we're coming into summer, this would be a great gift for some outdoor fun or a 4th of July party. It's available here: Cornhole Set.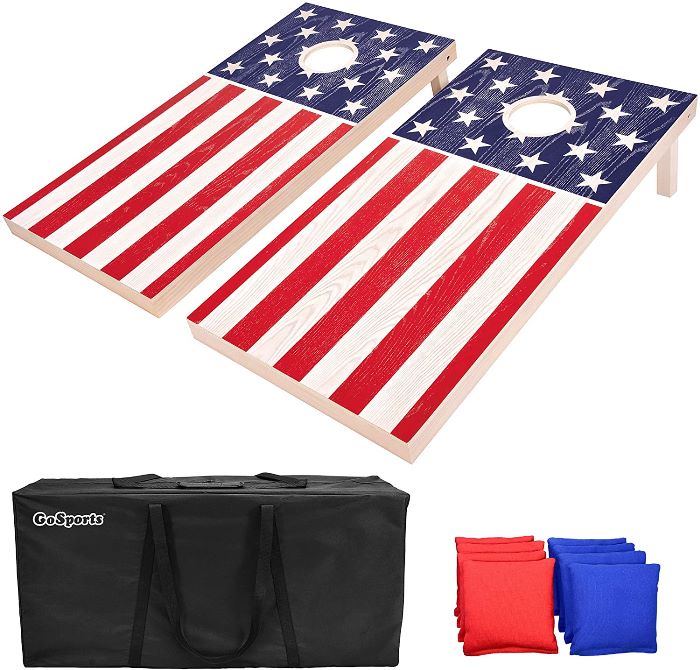 Does your Mom (or Dad) love hot coffee? This mug warmer will keep their coffee the perfect drinking temperature right down to the last sip. You'll find it here: Coffee/Mug Warmer.
If your Mom enjoys traveling, this jewelry travel case would make a really nice gift. It's available here: Travel Jewelry Organizer. I'm super tempted to get one of these for myself!
There's also a coordinating Makeup Bag. Together they would make a great gift for Mother's Day. You'll find the travel makeup bag here: Travel Makeup Bag.
This is the bag I use for travel and I love it because it holds so much. It's great when I travel to see family and will be there for a few weeks. The bag above is probably great for shorter vacations/trips. You'll find the bag below that I currently use here: Travel Accessory/Makeup/Everything Bag.
Does your Mom (or Dad) love gardening? If they don't already have one, consider getting them a garden cart. They are worth their weight in gold for how much work they save! I use mine (without the sides) for hauling around mulch, topsoil, flats of flowers, and other gardening stuff. I also use it for getting furniture from the back of my SUV over to my back door where I can pull it into the house. A garden cart is definitely an indispensable piece in my book. Once you have one, you will find so many ways to use it.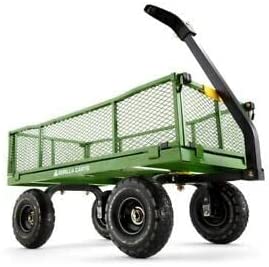 The one I have has no-flat tires, one of the big selling features for why I purchased it. You'll find it available here: Garden Cart.
If you prefer a more traditional cart with tires that you fill with air, I love the look of this one. It's available here: Garden Cart with Pneumatic Wheels.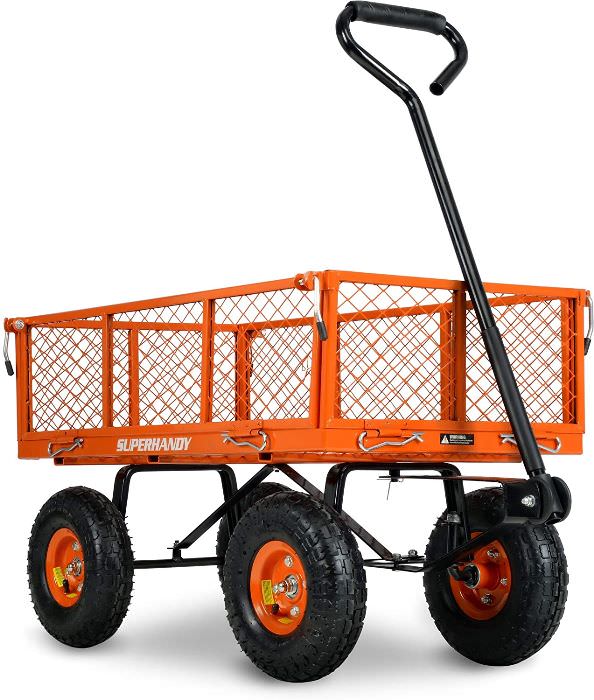 Hope you found these gift ideas helpful as you shop for your Mom this Mother's Day. If I think of some more awesome gift suggestions today, I'll come back and add them to the end of this post. Have a beautiful spring weekend!
*If a post is sponsored or a product was provided at no charge, it will be stated in post. Some links may be affiliate links and as an Amazon Associate, I may earn from qualifying purchases. *