Recently I was scoping out books on Amazon and I came across a book that looked amazing and was available to be pre-ordered. Extraordinary Voyages combines our love of fashion, particularly Lous Vuitton fashion, as well as our love for travel. That makes a lot of sense since Louis got his start in 1854 making beautiful trunks designed for travel. How wonderful it would be to own a vintage or antique LV trunk!
Extraordinary Voyages is a big, big book, 448 pages, and it is due out in just a couple of weeks. I wouldn't be surprised if it doesn't sell out immediately. I ordered a copy for myself and I'm seriously thinking of going ahead and ordering another copy to give as a gift at Christmastime to a friend who travels extensively and shares my love for Louis Vuitton handbags. I think I'll go ahead and do that today because I'll be upset if they all sell out and I can't get one for her.
Notice the edges of the pages! I wasn't sure what to call this special edging, but after a bit of research, it appears it's called fore-edge painting. Some fore-edge painting on books is only visible when the pages are fanned out, but this particular fore-edge painting is visible when the book is closed. Love that so much! I think it's so pretty! From this angle, I can see planes, ships, cars, and other forms of travel. You can tell a lot of thought went into this book to make it really beautiful, a feast for the senses!
The preview showed several pages…
Love these old historic images!
Do you think the Wright could have ever envisioned planes large enough to hold hundreds of passengers for non-stop, 10-hour flights over the ocean? I sometimes wish our great inventors from the past could spend just 24 hours back here on earth to see where their amazing inventions have taken us!
This book should arrive around the middle of September and I can't wait to hold it in my hands and read all 448 pages! If you're looking for a great gift somone who loves to travel or loves fashion, this book can be pre-ordered here: Extraordinary Voyages.
Speaking of gift-giving, the Pottery Barn throw that I shared recently is still on sale around half off and makes a wonderful gift for Christmas! It's my daughter-in-law's favorite throw so I ordered her a couple so she would be ready for winter.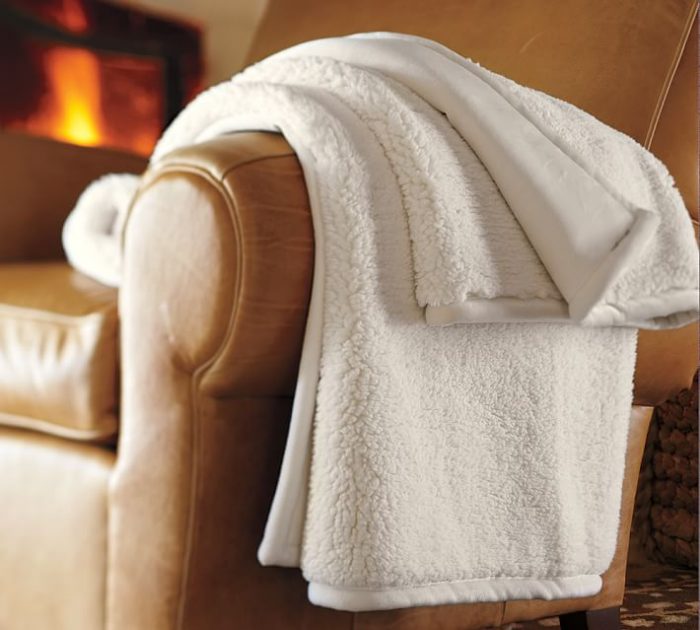 If you're looking for a great gift, I very much recommend this beautiful throw, it's available on sale here: Cozy Throw.
This is the time of year when I really start getting serious about my winter holiday gift shopping. I have found in the past that if I focus on knocking out the Christmas shopping early in the fall and getting all my gifts wrapped, that takes a tremendous amount of stress off during the holidays. Over the next few months, I will be sharing gift ideas as I complete my own Christmas shopping.
I'll leave you with one last awesome gift idea for the puzzle lover in your family. I cannot recommend a puzzle board highly enough–it is a game-changer for those who love doing puzzles. I love mine so much, I bought one for my home here in Georgia…
…and one for my son/daughter-in-love's home. Now my grandsons love to use it! Periodically my daughter-in-law will text me a picture of one of them sitting on the floor or at their dining room table working a puzzle on the puzzle board. It really is the most fun, back-saving way to do a puzzle. You'll find this puzzle board available here: Puzzle Board.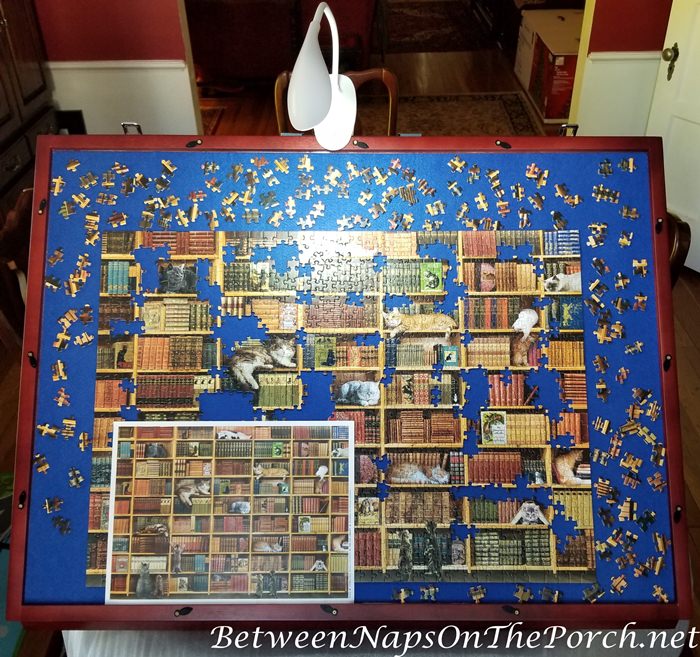 Looking forward to sharing more gift ideas with you over the next few months as I complete my holiday shopping.
*If a post is sponsored or a product was provided at no charge, it will be stated in post. Some links may be affiliate links and as an Amazon Associate, I may earn from qualifying purchases. *