I grew up in a very plain, utilitarian environment. My mom was very sick throughout my life, so I'm not sure if she ever had any interest in decorating or design. I'm guessing she would have if she hadn't become sick because she loved creative pursuits like embroidery and crocheting.
Before she became so sick and while awaiting my arrival, she crocheted this lovely luncheon set complete with little crocheted sleeves for the glasses. (Table setting can be viewed here: Crocheted Linens for a Pretty-in-Pink Setting)
My mom also had a beautiful, feminine wardrobe and she loved wearing pearls. So, I think she would have been a keen decorator.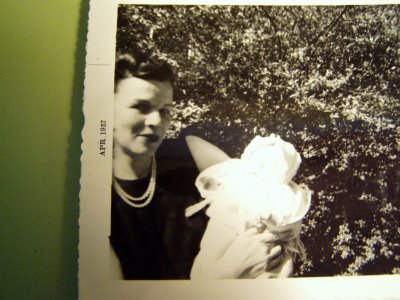 From the moment I/We had our very first place of our own, an apartment we rented shortly after marrying, I loved creating a home. As full-time college students, we were on a very limited budget from our part-time jobs: his as a law clerk, mine working for a veterinarian. If you've been reading BNOTP for a while, you may remember this photo from a previous post where I shared our first humble apartment in married student housing. (That post can be viewed here: Humble Beginnings in Married Student Housing: Our First Home)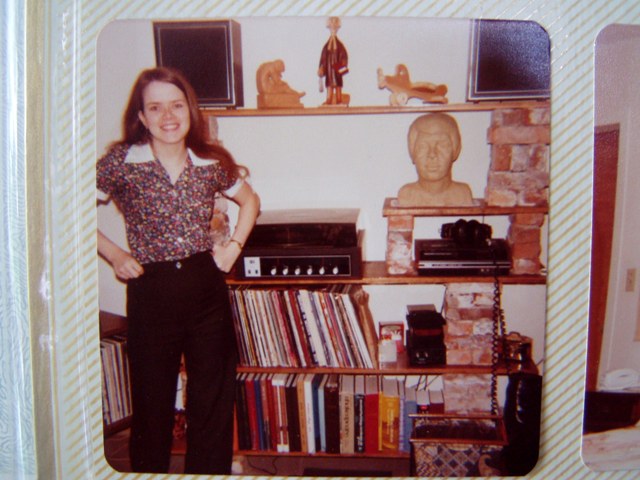 Once we graduated and could afford to buy a home, one of the biggest decorating/design influences for me in my 20's and 30's were the rooms I regularly drooled over in the magazine, Traditional Home.
I'm not sure what makes us like one style of decor over another because what I saw and fell in love with in Traditional Home, had absolutely no connection with what I saw growing up. The beautiful rooms I found in Traditional Home were like a glass of cold water to a wandering soul dying of thirst in a design desert.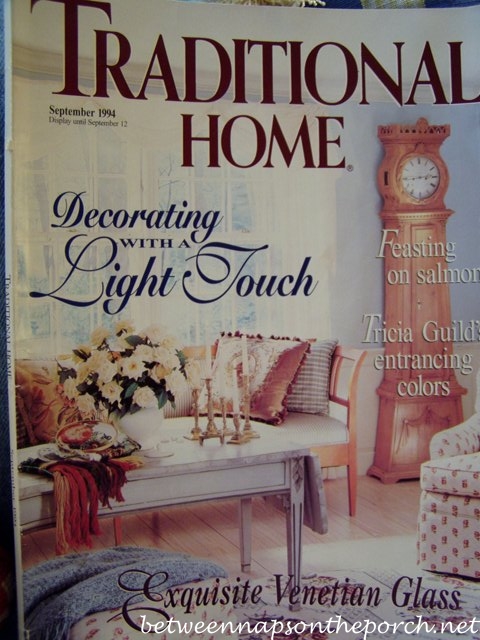 Having grown up in a home that lacked any design aesthetic or decorative touches, the rooms I saw in magazines absolutely wowed me. I didn't realize it at the time but they were teaching me about decorating. This may sound crazy, but I think one beautiful room can teach you everything you need to know about design. Yep, just one room.
That idea hit me this morning as I was once again admiring this room designed by the late Charles Faudree. I absolutely fell in love with it the first time I came across it in Traditional Home magazine. If I'm remembering correctly, this was Faudree's own personal lake home. It exudes warmth and coziness. It says, "Come in out of the cold, kick off your shoes, grab a glass of wine and come sit here beside me in front of the fire." It says, "home."
What did I learn from this room about decorating a home? It taught me the following:
1. You can mix floral and check fabrics in the same room. You can even mix different check fabrics in the same room.
2. A touch of leopard print will work in just about any space.
3. Elegant furnishings can look beautiful when contrasted or paired with more casual fabrics and elements in a room.
4. A room can be beautiful AND pet/kid friendly.
5. Stained paneled walls don't always need to be painted over.
6. Don't line up furniture around the walls, instead pull it in close together to create a cozy seating group that encourages conversation.
7. A wall grouping is so much more interesting than a single large painting hung over a sofa.
8. A large rug works well to anchor or pull together a seating group.
9. Oriental rugs work as well in casual settings as they do in formal dining rooms. (Being wool, they stand up to kids and pets really well.)
10. Don't be afraid to mix leather furniture with dressier fabrics, even florals.
11. It's way more interesting when you don't use matching end tables on either side of a sofa.
12. End tables don't always need to be tables. A stack of books, a small chest or a secretary will work beautifully.
13. Think about how a room will be used when decorating and always have a table within reach so there's a place to set a drink or a book.
14. Antique furniture looks great mixed with new pieces and current fabrics.
15. Books add warmth to any decor. They can even act as a stand or platform to elevate a lamp or to display other decorative pieces.
16. Incorporate a bit of nature into every room via flowers, pictures or decorative pieces. It will add warmth, character and life to a space.
17. Every room needs a bit of whimsy, be it a touch of leopard or a pillow sporting the name of your home, "The Roost."
18. Elegant lamps can work beautifully in casual spaces.
19. Lamps, candlesticks and decorative pieces for a room are like jewelry added to a beautiful outfit.
20. Surround yourself with the things you love and that you've collected over your lifetime. They tell the story of who you are and how you've lived.
21. Throws can be both beautiful and practical decorating accessories, even enjoyed by our furbabies.
22. Don't just decorate walls with pictures, there are so many more options.
23. Symmetry can be beautiful in wall groupings, but so can random arrangements.
24. Don't be afraid to take chances and trust your instincts.
25. Charles Faudree was a design/decorating genius who understood how to create beautiful rooms that were also practical, functional and felt like a real home.
If you would like to see more of Charles Faurdree's beautiful designs, these are two of my most favorite books by him. They can be found here: Charles Faudree's Country French Living and Charles Faudree's French Country Signature.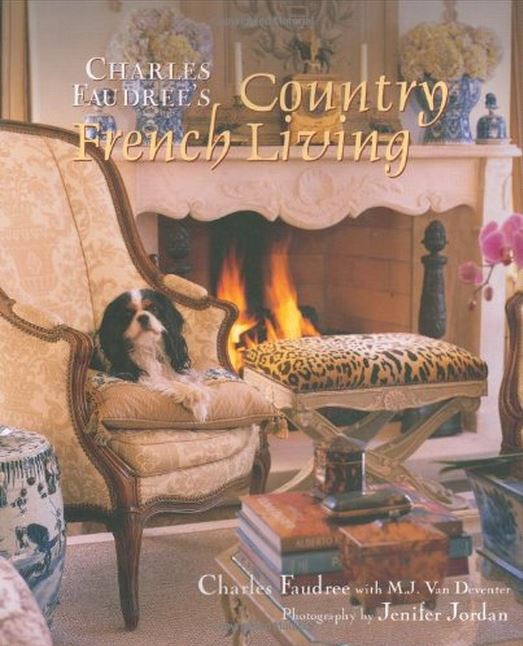 Charles Faudree's French Country Signature
You'll find other books by Charles Faudree here: Charles Faudree
Do you remember who or what influenced you toward the style of decor that you love? Has your style changed over the years or is it still the same as it was in your 20's or 30's?
*If a post is sponsored or a product was provided at no charge, it will be stated in post. Some links may be affiliate links. *