Welcome to the 739th Metamorphosis Monday! How was your weekend? I hope it was a great one! We've been having the nicest weather lately and I've so enjoyed all the sunshine! This weekend it was so nice, I backed my car out of the garage, blew out the few leaves that had blown in, and gave the garage floor its first official mopping since it was installed last summer. There were just a few spots here and there where rain had dripped off my car and one especially dark spot about the size of a dinner plate from where I've been wheeling my annuals in and out of the garage all winter on my garden cart. I wish I had thought to take a picture before I cleaned it. It's shiny clean now, exactly like the day it was installed.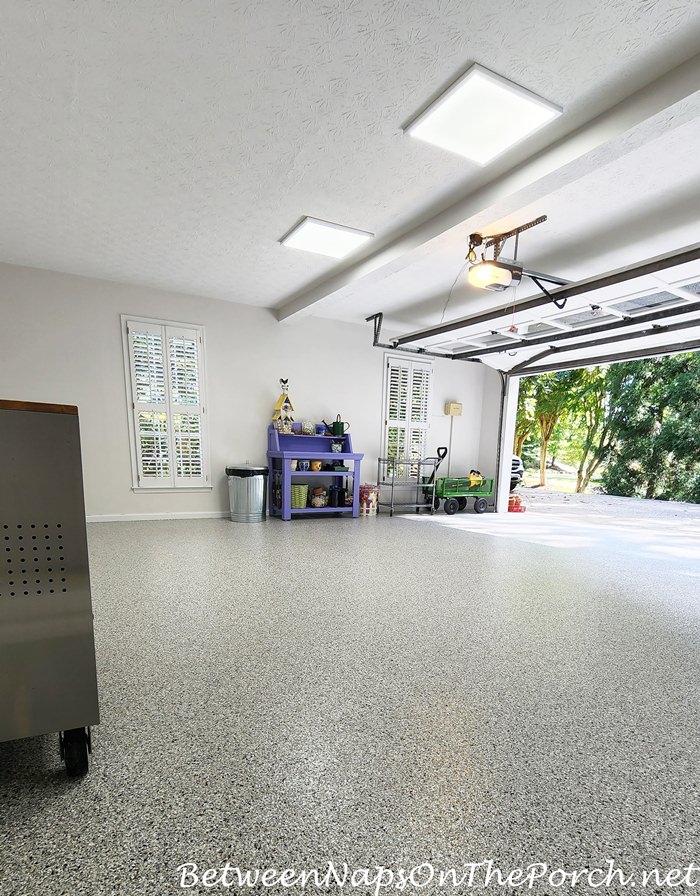 I used my Mopnado spin mop for the job, along with the Granite Garage cleaner they left behind after they completed the floor. The GG cleaner smelled a lot like Pine-Sol when I opened the container. Would be interesting if that's what is really in that bottle. lol Whatever it was, it worked great! I no longer see this particular spin mop available but if you are interested in checking one out, this one has really good reviews here: Spin Mop. My spin mop has spoiled me, it's the only way I like to mop floors now. Once the pollen siege is over, I'll do the screened porch next.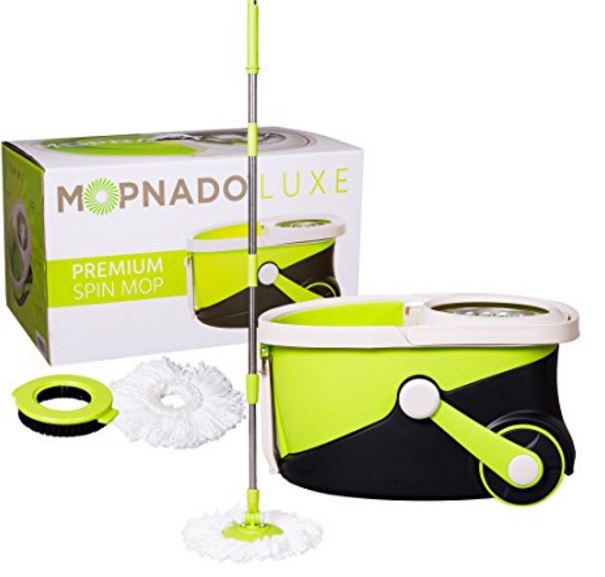 As I was thinking of sharing this first bit of spring cleaning that I took care of this weekend, I thought for this week's Met Monday it would be helpful if I shared all my favorite cleaning products, the ones I can't do without. I hope you find this list helpful!
All My Favorite Cleaning Products
This is my absolute favorite cleaner for anything in my home that's stainless steel. The friends I've shared it with rave about how well it works on their stainless steel refrigerators and dishwashers. The packaging has changed since I first purchased it, but it's the same great product inside. You'll find this awesome stainless steel cleaner/polish here: Stainless Steel Cleaner.
If I had to give up every cleaner in my home but one, this would be the one I would hold onto. It is amazing and works on so many tough jobs and so many different surfaces. Per the instructions, it can be used on fabric, carpet, leather, vinyl, plastic, rubber, finished wood trim, metals and more. I've used it on my car seat to get rid of some denim stains and it's the best product I've found for cutting through the dirt/grime on my front and back porches. I keep one in the kitchen, one in the laundry room, and one in each of my upstairs baths. Love, love, love it! You'll find it available here: Super Cleaner.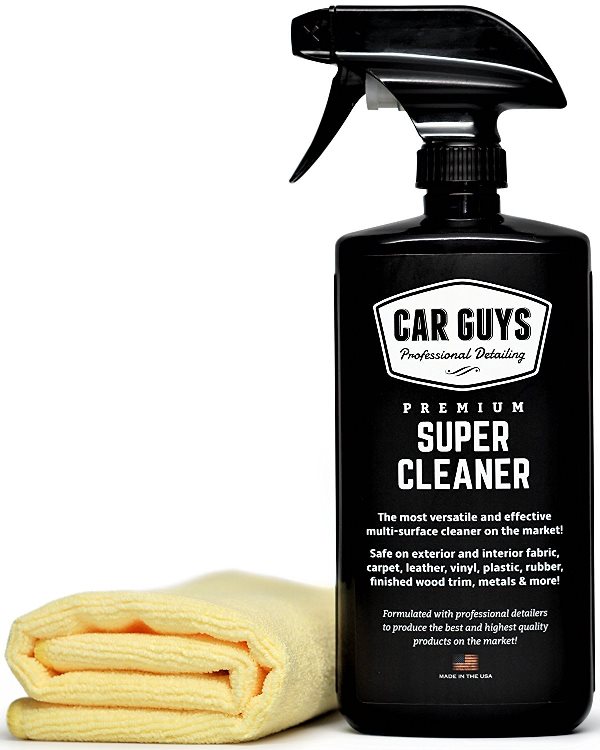 I've shared this story before: Many years ago I was antiquing and I walked into an antique store where they had this 0ld-world-formula furniture polish right up by the register. I asked about it and the proprietors told me that it was the only furniture polish they ever use on all their beautiful antiques. I bought a can right then and there and love what it does to my furniture! Also, not sure how, but it seems to keep the furniture dust-free longer than any polish I've ever used. It's awesome and I hope they never stop making it! It's available here: Original Bee's Wax and here: Original Bee's Wax.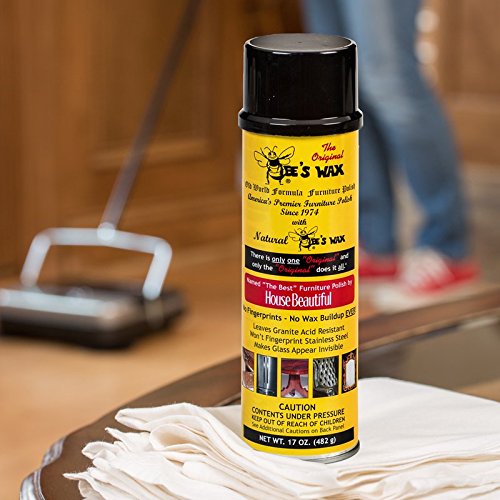 Another really great furniture polish that I haven't used in quite a few years but is also known to be a great furniture polish is Scotts Liquid Gold. That's what I grew up using and it's still around all these years later, which says a lot! A BNOTP reader recommended it to me recently so I bought some to try. I haven't tried it yet, but I know from using it while growing up, it's good stuff. You can check out the reviews here: Scotts Liquid Gold.
I've shared these cleaning cloths before and still very much recommend them. They are super inexpensive so if a cloth gets really, really stained and yucky, I don't feel bad if I have to toss it. When I need to clean my porches, I take a big bucket of soapy water and around 6-10 of these clothes depending on which porch I'm cleaning, and the cleaning goes fast since I don't have to keep running in the house to rinse out the rag. Definitely speeds up the process when you have a bunch of these on hand. You'll find these available in batches of 24 here: Cleaning Cloths.
If you have any silver that needs polishing, Hagerty is by far my favorite polish. I learned about it from Beverly Bremer Silver Shop, a wonderful silver shop in Buckhead, Atlanta. Sadly, they recently closed after 47 years in business. Many years ago, when I asked for their advice on what to use for cleaning my silver, I was told that Hagerty was the only thing they ever used on their beautiful, antique, silver pieces. You'll find it available here: Hagerty Silver Polish.
I also purchase it in the spray form because it's great at getting down into tight spaces/grooves in ornate pieces. Just be sure to wear a mask when using it in spray form. You'll find it available here: Hagerty Spray Silver Polish.
This evening, I took a few minutes to polish two gold bracelets that I wear full-time. I love using this Jewelers' Rouge cloth because it does such a great job at removing that dull layer of tarnish gold can sometimes acquire.
It makes my jewelry look almost brand new again! Be sure to avoid using it on precious stones/diamonds, etc… It's just for gold, silver, and nickel metals. You'll find this jewelers' rouge polishing cloth available here: Jewelers' Rouge Polishing Cloth.
Another cloth that I sometimes use that works well for jewelry is the Connoisseurs jewelry polishing cloth. It has one cloth for removing tarnish and another for polishing. I probably use the one above more, but both do a great job! You'll find this jewelry cleaning/polishing cloth for both gold and silver available here: Polishing Cloth for Gold and Silver Jewelry.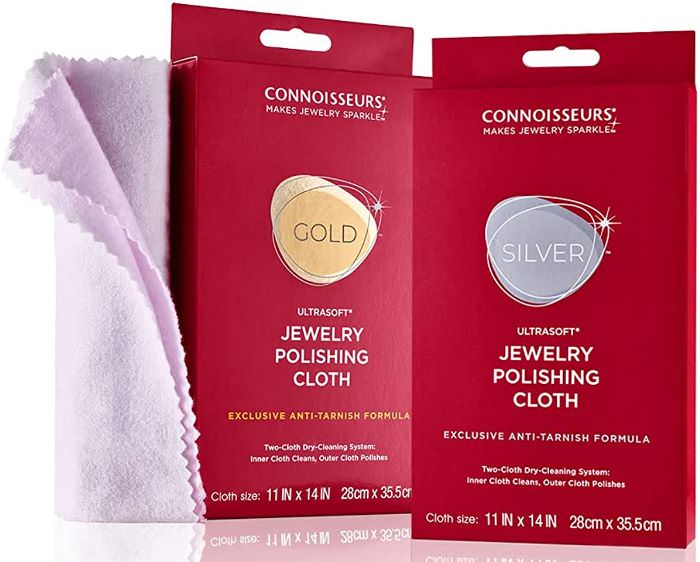 If you have a garbage disposal, these Glisten foaming cleaner packets do an amazing job of cleaning them out. They are available here: Disposer Cleaner.
This evening, I came across this brand and decided to order them since you get a lot more and they had great reviews. Hopefully, they will work as well as the Glisten brand I've been buying. You can check out the reviews here: Disposer Cleaner.
One product that I just recently purchased and have only used once to clean the baskets of my air fryer (before I discovered and started using THESE liners) is Dawn Powerwash Dish Spray. I had seen it online the last time I purchased my regular Dawn dishwashing liquid and almost bought it. When a lovely BNOTP reader recommended it for cleaning my hard-to-clean fryer baskets, I bought some right then and there. It worked great the only time I used it. I let the baskets soak with the powerwash for a few minutes and it cleaned right up. You'll find Dawn Power Wash here: Dawn Power Wash.
Another great product that I use quite a bit is these Weiman Leather Wipes. I used them often to clean leather shoes, like my Sperry Topsiders, and for cleaning my L.L. Bean leather snow boots. I'm amazed at how well they work, even in removing stains. You'll find them available here: Weiman Leather Wipes.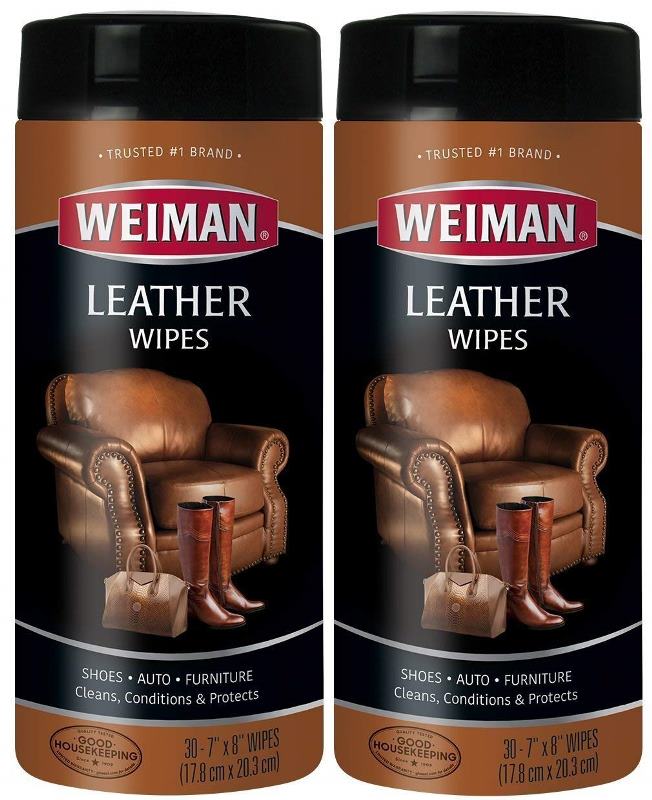 I'm sure I'm forgetting something. If I think of any other favorite cleaning products that I've left off this list, I'll come back to this post and add those to the end. Hope you find these product ideas helpful as you tackle your spring cleaning this year!
Looking forward to all the great Before and Afters linked for this week's Met Monday! Pssst: Did you know Between Naps On The Porch is on Instagram? You'll find me on Instagram here: Between Naps On The Porch. Like to know when a new blog post is up? Subscribe for email updates (it's free) and your e-mail will never be shared. Subscribe for free post updates here: Subscribe.
Metamorphosis Monday: Metamorphosis Monday is a party that's all about Before and Afters. Please link up your Before and After projects like DIY projects, room makeovers, craft projects even recipes. Please do not link up Table Settings, save those for our Tablescape Thursday party on Thursday. If you are participating in Met Monday, you'll need to link your post to the party using the "permalink" to your MM post and not your general blog address. To get your permalink, click on the name of your post, then copy and paste the address that shows in the address bar at the top of your blog, into the "url" box for InLinkz when prompted. NOTE: Please do not link up more than 3 posts from your blog. In order to link up, you'll need to include a link in your post back to the party so visitors to your blog can find the other party participants. When linking up to the party, give the InLinkz system time to find the link in your post to avoid having your link held for moderation/approval. Thanks!
You are invited to the Inlinkz link party!
*If a post is sponsored or a product was provided at no charge, it will be stated in post. Some links may be affiliate links and as an Amazon Associate, I may earn from qualifying purchases. *