This past weekend a friend and I headed north to do a little leaf peeping and apple gathering. We landed in Blue Ridge, Georgia where we visited Mercier Orchards.
Have you ever been there? It's a beautiful place! You can see the orchards up the hillside in the distance. We had perfect weather, not too hot and not too cold.
There were wagon-rides available to take folks out into the orchards.
Photo above from Mercier online
I almost didn't buy any apples since I don't really like apples. Yes, I know I ate all those candy and caramel apples recently to get the broomsticks for our broomstick placecards but that's different since they were covered in candy and caramel. Yum!
Then I remembered, I do sometimes like applesauce, so since we were in apple country, I decided I'd try my hand at making some home-made applesauce.
I asked one of the employees at Mercier what apples were best for making applesauce. They grow and sell over 50 varieties so the choices are a bit overwhelming. There are tables piled high with bags of apples everywhere inside the Mercier Orchard store. Without hesitation she answered, Mutsu and Rome. She said the Mutsu was both sweet and tart and would be great mixed with Rome apples for applesauce.
Have you ever made applesauce? What apple varieties did you use when you made yours? Mutsu apples are also known as Crispin so you may know them under a different name. They are a cross between a Golden Delicious and the Indo apple varieties, first grown in Japan per Wikipedia.
I also purchased some Pink Lady apples since they are good for making apple pies. I guess I do like apples when they are slathered in lots of sugar or cooked into something. Ha! I also purchased a big bag of sweet potatoes–love those!
Before leaving I bought this Triple-Action Apple Machine. Sounds fancy doesn't it? It slices, peels and cores the apple. It just suctions down to the surface–wonder if it will suction down to my granite countertop. If it doesn't, I'm pretty sure I can use it on my glass breakfast table. Have you ever used one of these?
Have any good homemade applesauce or apple pie recipes you would like to share? Hello internet research…here I come!
Of course, we had to walk all around the adorable town of Blue Ridge, GA. I was amazed their annuals still looked so nice since we've had some chilly nights further south in Atlanta. But as you can see they were still pretty. Don't you love these planted inside an old Coca-Cola drink cooler?
Speaking of Coca-Cola, one of the highlights of our trip was eating breakfast inside a place called "The Grocery" located on Main Street in Blue Ridge. The food was so good we skipped the free breakfast at our hotel both mornings, choosing to have breakfast there instead.
The first morning I had two eggs, sunny side up, one of their insanely awesome biscuits piled high with gravy and a side of their yummy bacon. Okay, don't judge…I was on vaca!
I also had my first Mexican Coca-Cola. Have you ever had one? It's supposed to be made with real sugar and less of the sucrose/fructose stuff or whatever it's called. It did seem more flavorful and the thing I loved the most was how super carbonated it was. I just don't think you can get that out of a plastic coke bottle or a can.
The second morning I had the same breakfast but skipped the bacon and got one of their yummy Cranberry scones/biscuits. Soooo good! If you go to Blue Ridge, GA, be sure to have breakfast at The Grocery. The folks who work there are so nice and I loved the atmosphere with the old brick walls and wood floors.
I snapped a few pics here and there with my camera phone. I took my real camera but in the end I just ended up using my phone most of the time.
On the way back home we stopped in Elijay for a little antiquing. One of my guilty pleasures is an English muffin or toast with homemade jam. I picked these three up in one of the antique stores we visited. I've already opened all three to sample them and they are REALLY good! They are from the left: Peach Pecan Cherry Amaretto, FROG Jam (which is Figs, Raspberries, Orange and Ginger) and Blackberries & Brandy. Update: Just noticed you can order their jams/jellies online here.
If you have a great applesauce recipe or apple pie recipe, scan that baby in and e-mail it to me. Or, if you blog and have one posted on your blog, leave a link to it in the comments.
Any tips for the rookie on making apple sauce or a homemade apple pie? Love to hear them! I think I'm going to try making a fancy apple pie with the lattice top, if I don't chicken out. 🙂
Photo from Mercier online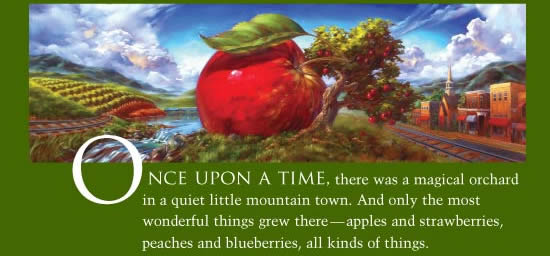 Update: Added to post
While I was running around shopping in Blue Ridge, I kept my eye out for some gloves since I had lost one of my winter gloves. I came across these in a store. Notice how funny looking they are…
The reason they are designed this way is so they will work with a mobile phone or an ipad, WITHOUT you having to remove your gloves. And guess what? They worked! I was amazed.
It was awesome being able to use my phone and iPad without taking my gloves off. Have no idea how they work, but they do! I don't remember the brand now. If I can find them online, I'll add the name to this post. Just wanted to let you know these exist…I had no idea!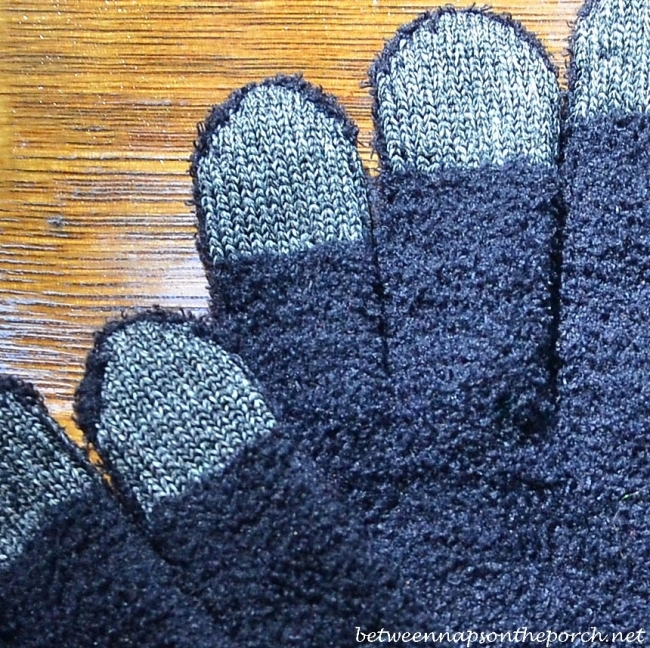 *If a post is sponsored or a product was provided at no charge, it will be stated in post. Some links may be affiliate links and as an Amazon Associate, I may earn from qualifying purchases. *