A few years back I shared a tool that I've been using for years to add some light curls and body to my hair. It did a great job adding curls, but it never helped with the little frizzies I tend to get right after I've washed and blow-dried my hair. I still used it though because it was so much more convenient and easier than hot rollers, and it didn't feel near as hard on the hair as a curling iron. (It's still being made and is available here: Hot-Air Style Brush).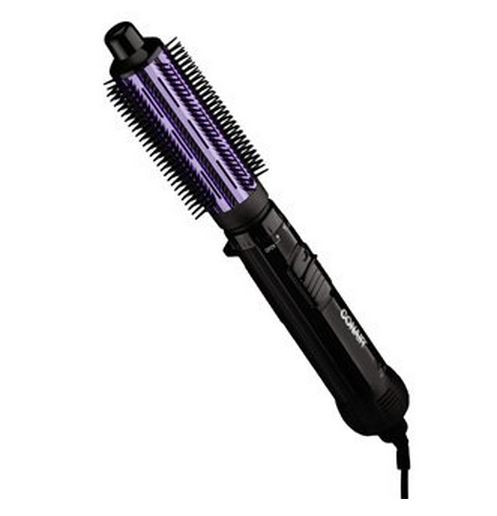 Well, I'm afraid my old hot-air styling brush may not be seeing any love for a while because there's a new man in town! Recently I purchased THIS amazing styling tool shown below, and I can not begin to describe how awesome it is! The few times in my life that I've visited a fancy, (translate…expensive) salon in my area for a cut and blow dry, once home I was never able to duplicate the silkiness and the body that they were able to give my hair. How do they do both…leave your hair so silky, but full of body?!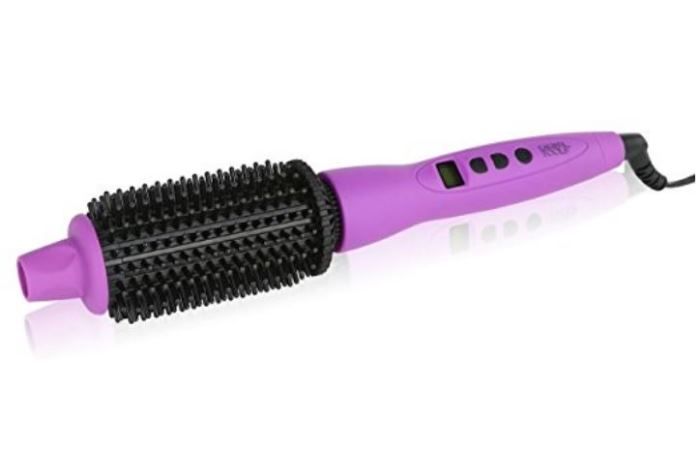 Well, now I know how they do it because that's exactly what this tool does! When I use it after washing and blow-drying my hair, it leaves it silky smooth, yet full of body. You know that salon feeling when your hair feels so nice that you can't stop touching it–you just keep wanting to run your fingers through it because it feels so amazing? Well, that's exactly how this tool leaves your hair! I absolutely love it! I also like that it's virtually impossible (due to its design) to burn your fingers or hands while using it.
It can be used to just smooth out frizzies after you've washed/dried your hair, or it can be used to create wonderful waves or curls. Since I have hair that's just below my shoulder now (I've been letting it grow) I went with the 1-1/2 inch barrel that's designed for medium to longer hair.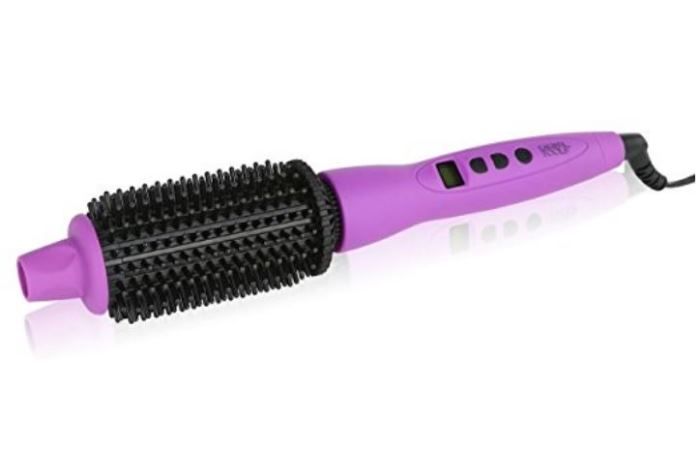 After mine arrived and I had a chance to use it a few times, I thought, I need to order one of these for my daughter-in-law. She has beautiful, long hair and is one of those talented folks who knows how to create lots of different hairstyles and updos, something I've never mastered.
I texted her first to see if she already had one and she didn't, so I went ahead and placed the order. Her hair styler was due to arrive yesterday. Late yesterday evening after the little ones were in bed, I got this text.
I just knew she would love it, as obsessed as I am with mine! lol
As mentioned, I purchased the 1-1/2 inch barrel size for myself. That's the same size I bought for my dil, too. They also make it in a 1-inch size barrel for those who have shorter hair, and it's amazing the lift and volume it can add to short hair, too.
If you're looking for an easy-to-use tool to smooth out frizzies and add body or beautiful curls, I can't recommend this amazing styler enough! They are available here at the best price I was able to find online: Styling Tool.
Just had to share this with you because it's truly made my life much easier…and I can't get over how fast it works. I almost feel like buying another one to keep as a backup in case mine eventually croaks ten years from now and they are no longer making it. Hopefully, that won't happen!
*If a post is sponsored or a product was provided at no charge, it will be stated in post. Some links may be affiliate links and as an Amazon Associate, I may earn from qualifying purchases. *