Please Note: Recently I made a small change/improvement to the BNOTP Library posts: If I've previously shared other books by an author, I've started categorizing that author's books under the author's name. So, if you enjoy a particular author or designer, note the categories shown at the end of each BNOTP Library post. If you see the author's name (like in this case, Charles Faudree) at the end of the post, click on the author's name and it will take you to a page where you'll see all the other books I've previously shared by that same author/designer.
I've always cherished the magazines and books I have that feature the work of Charles Faudree. With his recent passing, I cherish them even more now.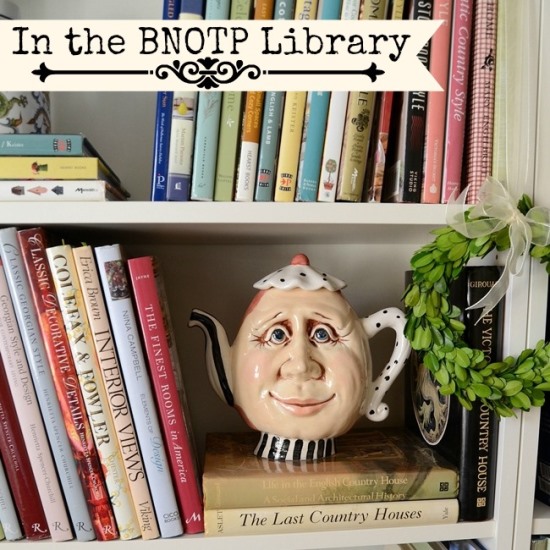 In the BNOTP Library: Charles Faudree Details
Author: Charles Faudree
3 Things I Like About This Book:
One of the things I've always loved about Charles Faudree's style is how it's not strictly French. He mixes in other loves, so his rooms often feel a bit English or they may include some details that you normally find in Asian or Swedish design. It's that wonderful mix he has beautifully perfected over the years that always gives his designs their personality, their exuberance, their life. With this book, Details, Faudree shares his recipe for giving a room those finishing touches that are so important in any design.
Faudree's opening words beautifully describe what this book is about. He says, "Details may seem like a small subject, but these finishing accessories are by far the most important part of decorating. Peoples lives are expressed by little details. They give a room its soul." The special details Faudree covers in this book are revealed in the chapter titles: Tablescapes, Wall Decorations, Mantels, Fabrics and Lighting.
I love that Faudree takes us inside his personal home in this book. So in addition to seeing his beautiful work in the homes of his clients, we get a peek into how Faudree's has designed his own home. It would be impossible for me to choose just one or two things I love about Charles Faudree's designs, but if I absolutely had to choose, it would have to be the fabrics he uses and the details, the wonderful, wonderful details he incorporates into all of his rooms. If Charles Faudree were here today, he would tell you that his most favorite "detail" in his own home is and has always been his Cavalier King Charles Spaniels.
You can read more about this book and preview it where I normally buy my books here: Charles Faudree Details by Charles Faudree
Pssst: If you would like to be notified of new "In The BNOTP Library" posts, subscribe to have updates delivered to your Inbox HERE or via the gray subscribe box at the end of this post.
You'll find previously featured books from the BNTOP library here: In The BNOTP Library or just click on the collage below.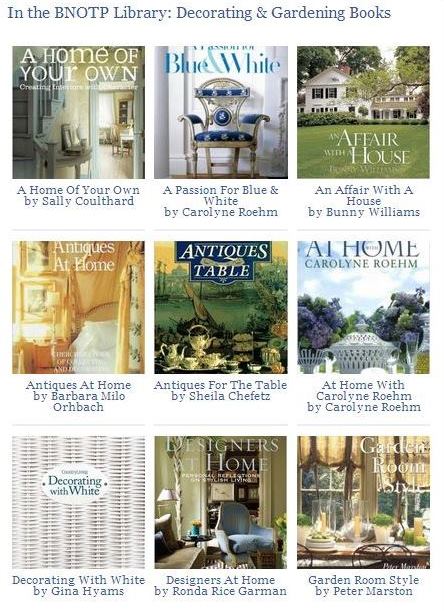 *If a post is sponsored or a product was provided at no charge, it will be stated in post. Some links may be affiliate links and as an Amazon Associate, I may earn from qualifying purchases. *