Welcome to the 519th Metamorphosis Monday!
Whooo, I'm back home. I got in quite late last night after the always-long drive home from Ohio. The drive went by relatively fast since the weather was awesome (no rain!) and I was listening to a really good book all the way home. The book I was listening to via Audible was, Influenza: The Hundred Year Hunt to Cure The Deadliest Disease in History by Dr. Jeremy Brown.
It was fascinating hearing about some of the deadliest flu outbreaks over the past 100 years, like the pandemic Flu of 1918 that was estimated to have killed between 50-100 million people worldwide. Can you imagine living through something like that?!
Though there's still no cure for Influenza, it's amazing how far we've come in the fight against this deadly, ever-morphing foe. We are so fortunate to be living now during the age of antibiotics since so many folks died not from the flu, but due to secondary infections as a result of catching the flu.
Metamorphosis Monday
When I got home late last night, I wasn't sure what I'd be sharing today for Met Monday, but as soon as I started unpacking and storing away some of my boots that I'd taken on the trip, I knew just what to share.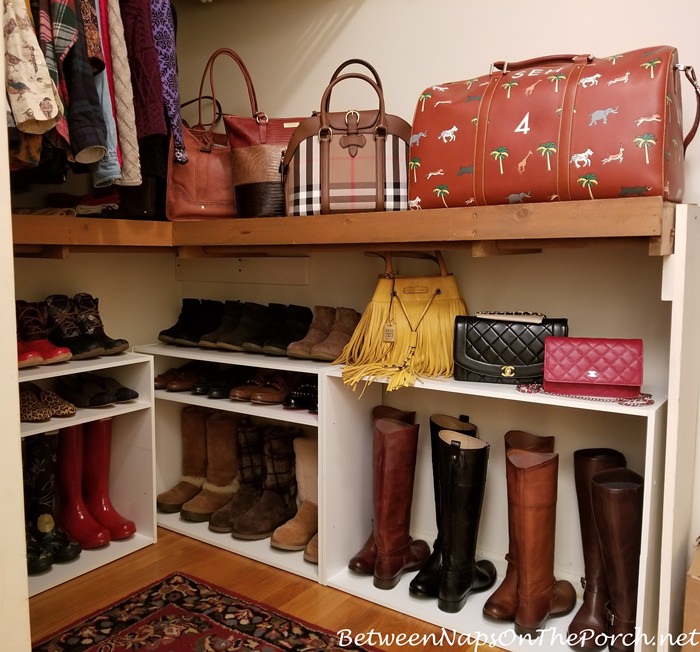 A while back I posted about some very inexpensive (yet effective) boot supporters I was using to keep my taller boots standing nicely in my closet. (You'll find those here: Boot Shaper.)
I don't like it when boots fall over sideways because it looks really messy, plus, it's bad for the boots. You can see the boot shaper I was using before in the boot on the right?
Here's a better view looking down into the boots. These plastic shapers worked great and definitely did the job of keeping my boots upright in my closet, but I decided to upgrade them with something that's a little faster/easier to use.
With the shapers below, each time I wore my boots I needed to roll the plastic shaper back up again before sticking it back down into the boot. It didn't take a huge amount of time to roll them back up, but since I wear my boots a lot during the winter, I decided to go ahead and invest in a shaper that would be a bit faster to remove and replace.
This was the shaper I chose.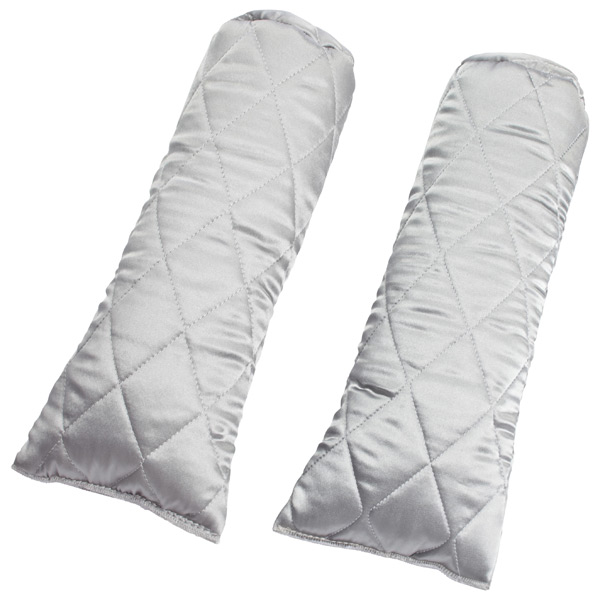 Here's how they look in a photo from online here: Boot Shapers.
Here's how they look down inside my boots. They are super fast to remove and to put back each time I wear a pair of boots. That's especially great when you're in a hurry. Plus, I love how they look down inside my boots.
Ugg boots are terrible about falling over when not being worn, so I really like keeping them stuffed with these boot shapers. Also, boots take up less space in a closet when they are standing up properly and not falling over.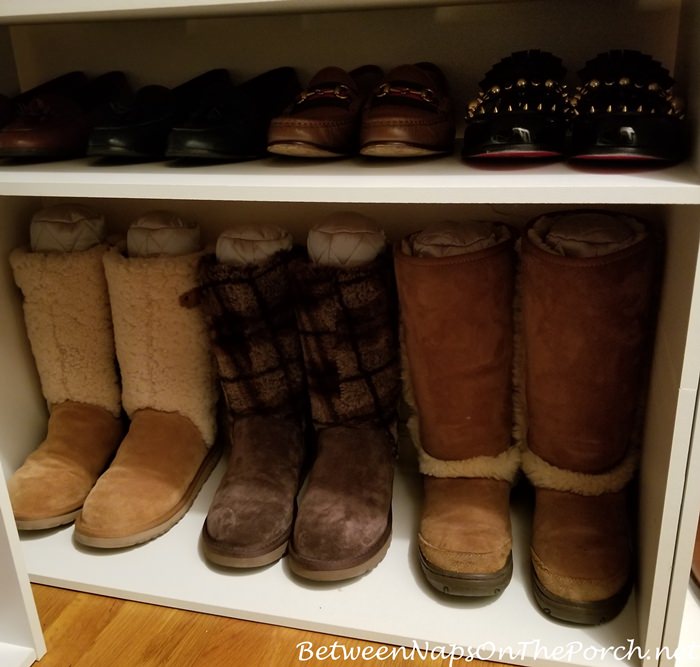 I don't need to use the shapers in all my boots, just those that are made of a softer material and prone to slouching or falling over. I purchased these quilted boot shapers here: Quilted Boot Shaper.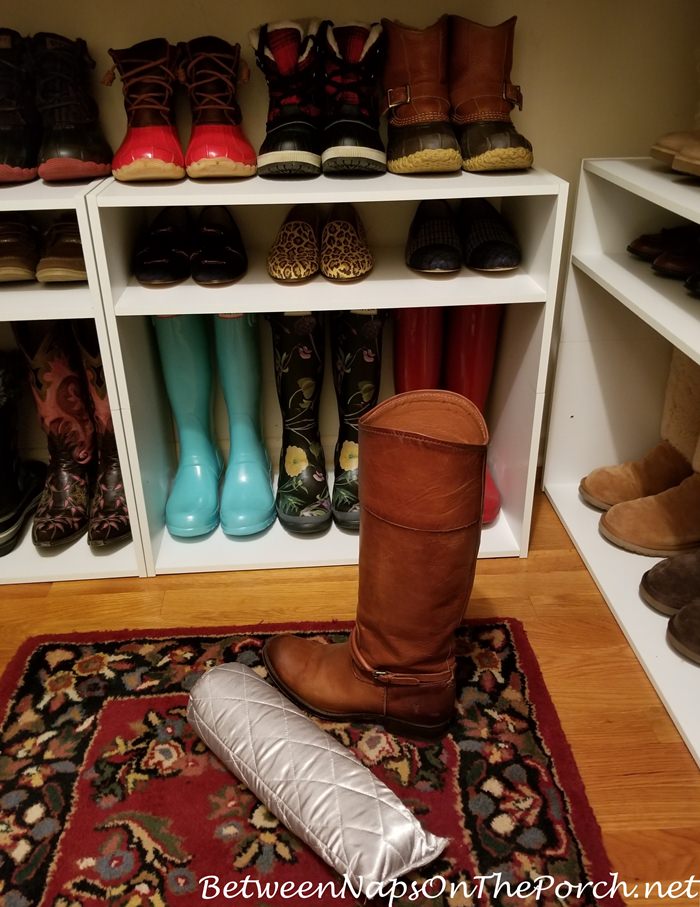 I've done a little closet makeover since I last shared this winter closet. I moved all my winter handbags to the top shelf, then moved my bulky winter sweaters to the shelf where I used to store some of my handbags. I can almost completely get dressed in this "winter" closet now since I have all my winter socks in the little baskets under the bench seen on the right. This saves a lot of time since I'm not running back and forth between the other three closets that are part of this master bedroom area.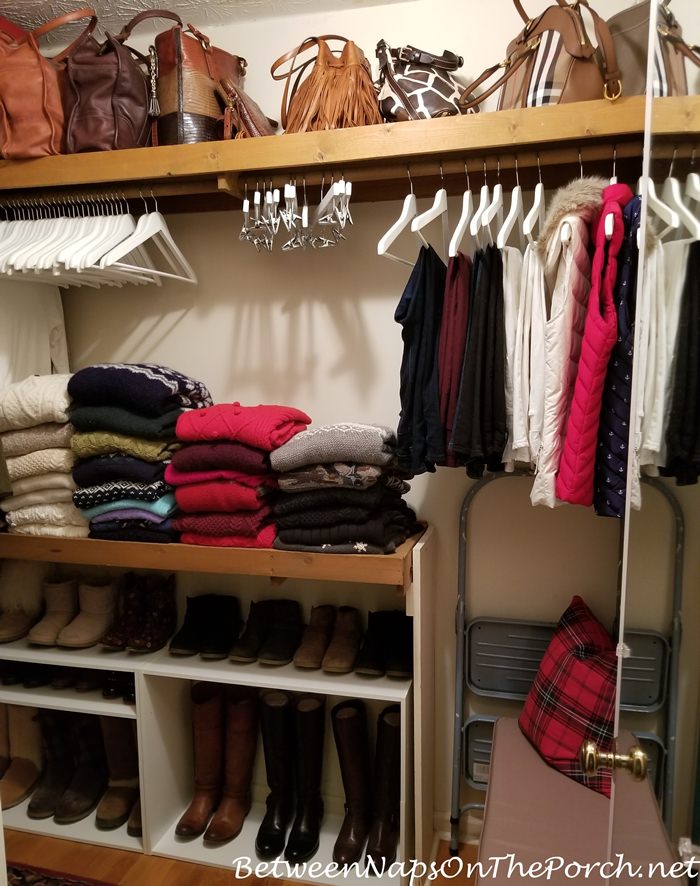 Hope you find this helpful if you're looking for a fast method for storing away your winter boots and keeping them upright in your closet.
Looking forward to all the fabulous Before and Afters linked for this week's Metamorphosis Monday!
Pssst: Follow Between Naps on the Porch on Instagram here: Between Naps On The Porch.
If you enjoyed this post, subscribe for free email updates when a new post is up here: Subscribe for post updates.
Tip: If possible, please do not use a Hotmail e-mail address to subscribe. Hotmail's servers are notorious for filtering out perfectly good emails. Also, it helps if you add my e-mail address, [email protected] , to your "contacts." That will help emails get through to your Inbox and not be filtered out by your email service provider.
Metamorphosis Monday
Metamorphosis Monday is a party that's all about Before and Afters. If you are participating in Met Monday, please link up using the "permalink" to your MM post and not your general blog address. To get your permalink, click on your post name, then just copy and paste the address that shows up in the address bar at the top of your blog, into the "url" box for InLinkz when prompted.
In order to link up, you'll need to include a link in your MM post back to the party so the other participants will have an opportunity to receive visits from your wonderful blog readers.
Feel free to link up Before and After posts that are home, gardening, decorating, crafting, painting, sewing, cooking, fashion, travel or DIY related.
Be sure to include a link back to the party in your post, so your readers will be able to find and visit the other bloggers who are participating.
Do not link up to the party if you're only doing so to promote or sell a product.
To those linking up, if you notice a shop or online store linking up to sell products (yes, unfortunately, that happens) please let me know so I can remove their link and block them from participating in future parties. No one wants to visit a link expecting a Before and After, only to find a spam link to an online business/store.
*If a post is sponsored or a product was provided at no charge, it will be stated in post. Some links may be affiliate links and as an Amazon Associate, I may earn from qualifying purchases. *