In the past, I've shared this awesome little desktop vacuum with you. It is amazing! I like it so much, when I set up a desk in the guest room at my son's home, which is also a great workspace for my oldest grandson when I'm not there, I immediately purchased a second one since I use it so much at home.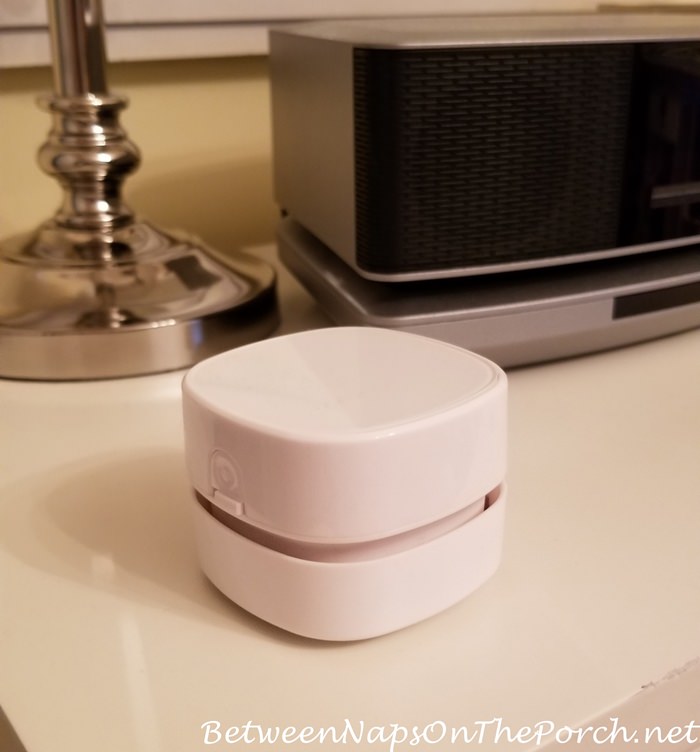 I use it at least once a week to vacuum my large desk mat that does double duty as a mouse pad. I can't stand it when my laser mouse skips due to dust or something else that's almost too small to even see.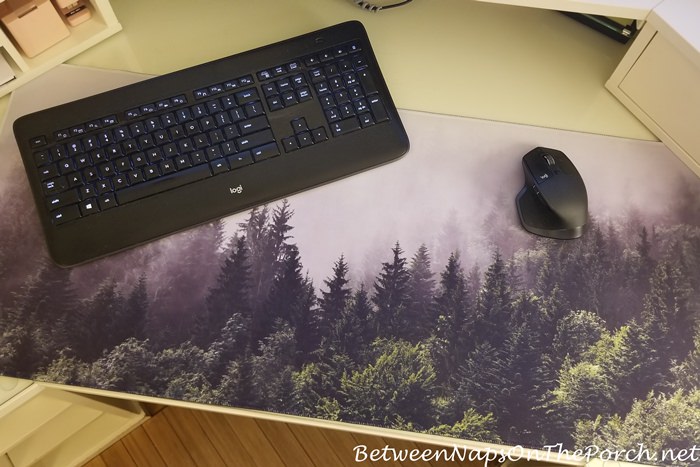 A few months back I shared how I had discovered the mini-vac is also awesome for cleaning puzzle dust off the felt surface of a puzzle board.
Before, in order to clean my puzzle board, I was running a sticky lint brush over it which took forever since I kept having to stop and peel off another sticky sheet. Also, it didn't do a very good job of cleaning it. I can clean it with the little mini vacuum in about 30-45 seconds.
This is what it picked up the last time I vacuumed the puzzle board.
Today I discovered two more new uses for this little vacuum. I always vacuum/dust the shoe shelving in one of my closets every couple of months. Today, I decided to try the mini-vacuum on my Ugg boots and it did a great job of re-fluffing up the shearling. The boot on the left is the first one I did and you can see how much better it looks compared to the one on the right.
I also discovered it does a great job of getting dust off of suede boots. My boots always get dusty over the winter from just sitting on the shelf for so many months and it's hard to "dust" suede boots. The mini-vac worked great for cleaning and fluffing the suede right back up!
I had vacuumed the closet before I started cleaning the shelves but my vacuum never does a great job on this small, red, wool rug. Not sure why, it just never refluffs it very well. I used the min-vac on the rug and it looked so much better afterward! Here's all it picked up from the boots and the rug.
I just ordered a second mini-vacuum since I want to keep one in my closet at all times. I ordered it in pink this time for my office since I have several pink accessories in the office like my scissors, tape dispenser, calculator, and stapler. (It's available in pink here: Pink Desktop Mini-Vac.)
So the white mini vac will go to live in the closet full time for those times I need to re-fluff and clean my boots. (Find it in white and orange here: Mini-Vac.)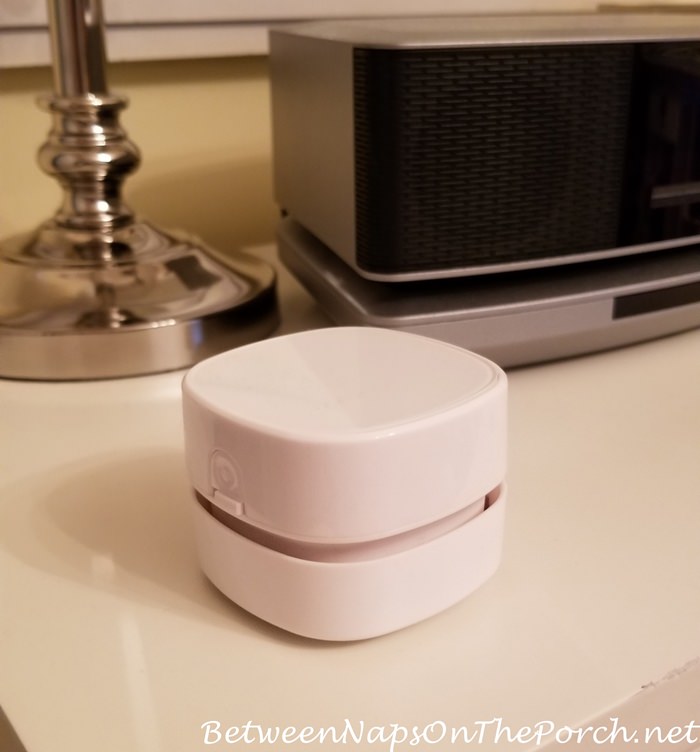 Hope you are having a wonderful weekend!
*If a post is sponsored or a product was provided at no charge, it will be stated in post. Some links may be affiliate links and as an Amazon Associate, I may earn from qualifying purchases. *