Over the past few weeks as I've shared the updates I've been making here in the garage, one question I've been asked in the comments a couple of times was if the new LED lighting I had installed would create any issue with my garage door opener.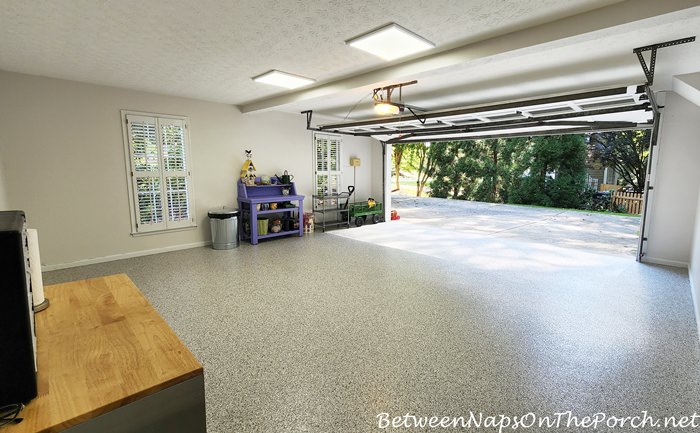 During the renovation process, one of the things I had done was the replacement of the original seal on the garage door. Sometime over the past 40 years, a critter had chewed on the rubber part of the old seal in one corner and this seemed like a great time to get it replaced. The company I used for that is a large company here in the Atlanta area that specializes in garage doors, garage door openers, and garage door repairs. They tend to be a bit more expensive than other garage door repair companies, but they have a great reputation and stand behind their work. They installed my garage door opener many years ago when the old one died and have serviced my opener over the years when needed–which hasn't been very often.
Also, for those who asked how far the new flooring comes out under the garage door, this photo below shows that really well. It looks nice peeking out and coordinates well with the white door and the new, dark-black seal.
During the time the garage door repairman was here, I asked if he thought I would ever have any issues with my new garage lights causing interference with my garage door opener. We got into a big discussion about that topic and his answer was, absolutely not. That's exactly what the electrician had said when he installed them, so they were both in agreement on that. However, he said the thing you need to watch out for that can cause interference are the LED bulbs that are INSIDE the garage door opener itself. Ahhh, so maybe this is where the confusion comes in about using LED lights in garages.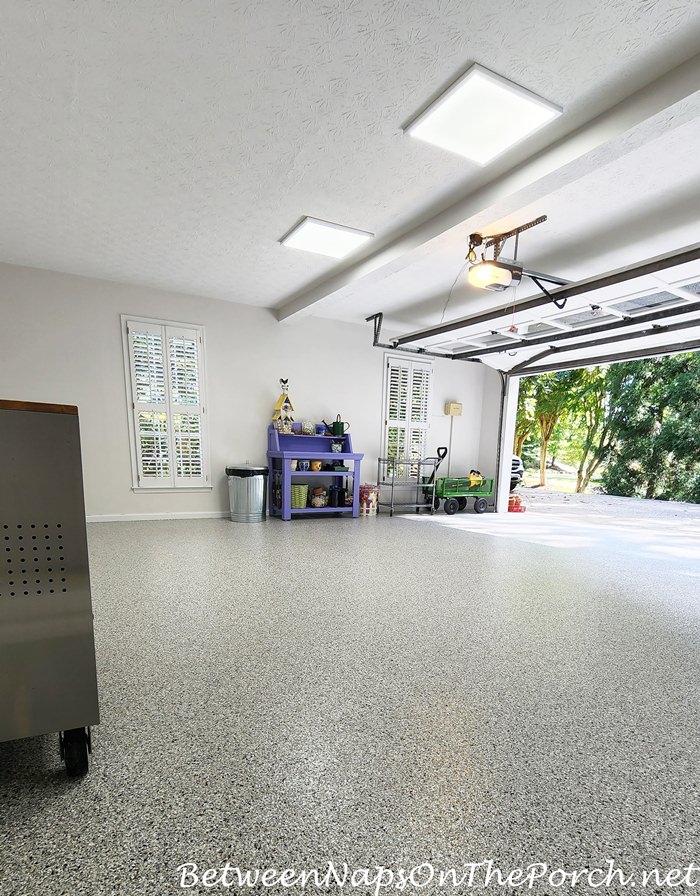 Back Story: At the time we were talking, I had regular LED bulbs in my opener, I think the Amazon-branded ones. I wasn't crazy about how they looked, they had a yellowish tinge, probably because they were the soft-white bulbs that I typically buy to use inside. I had been meaning to replace them with the "Daylight" type for the garage.
My garage door opener has been working fine but I was eager to hear what this HUGE Garage Door company here in Atlanta would recommend. The repairman said that the bulbs they recommend are the LED bulbs from Genie, the company that makes their garage door openers. He added that those are the bulbs he uses in his garage door opener and he's never had any issues.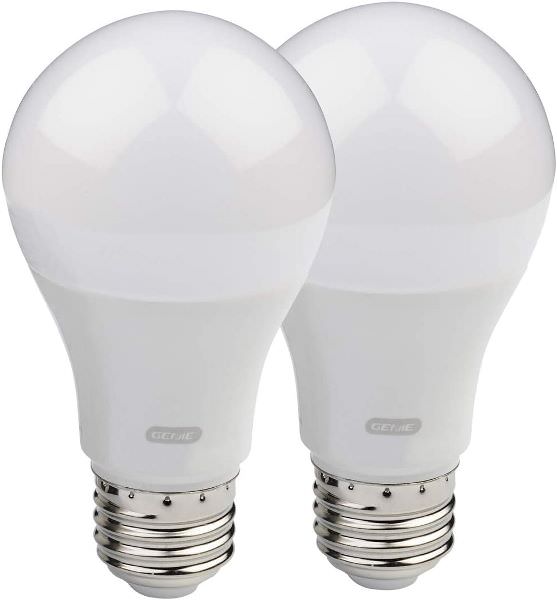 Even though I haven't had any issues so far, I went ahead and ordered a set of Genie bulbs for my opener that same day. I purchased those here: Genie LED Garage Door Opener Bulbs. I'd rather head that issue off now rather than have it pop up sometime down the road.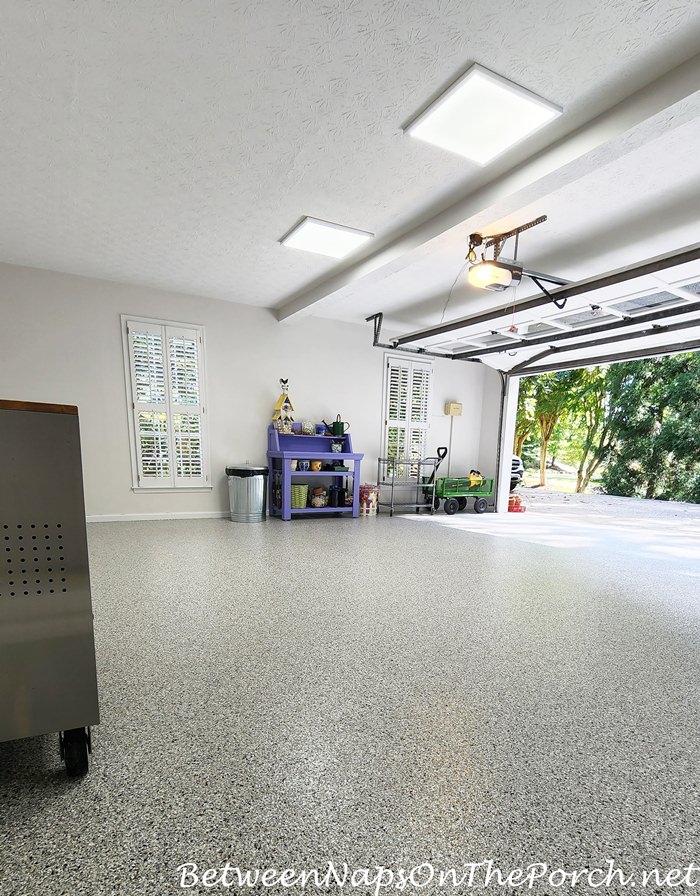 Hard to really show lighting in a photo, but right away I noticed how much brighter these bulbs are than the others I had in the opener. Also, the light they emit looks the same hue as the light that's coming from the new garage light fixtures I had installed recently. The Genie bulbs emit a pretty, bright white (not a yellow light) just like my new garage lights. I'm very happy with how they look. The new garage ceiling lights are from here: Garage Lights.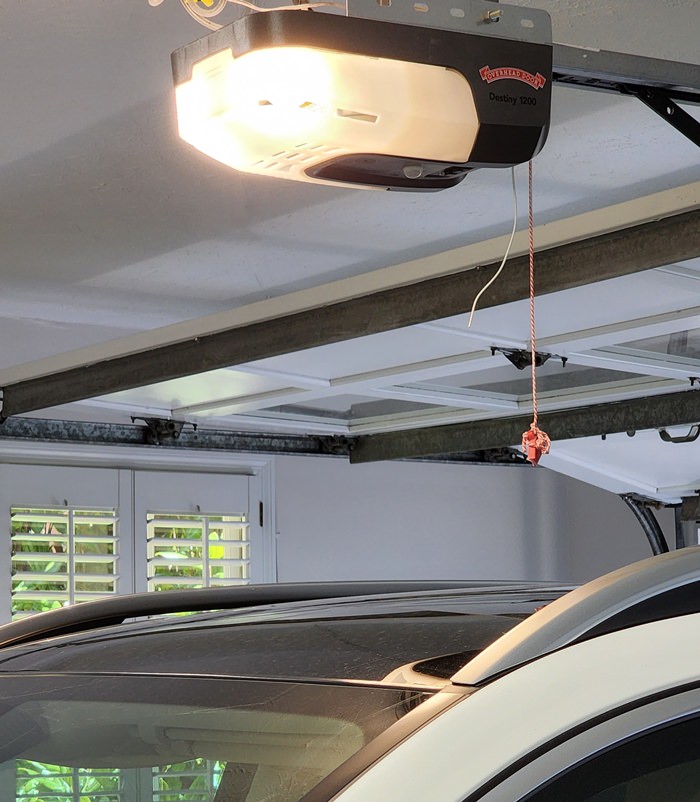 So, if someone tells you that you can't have new LED lighting installed in your garage or it will interfere with your garage door opener, they may be referring to the bulbs that actually go inside the garage door opener itself, and not your overhead garage lighting. Both the electrician who installed my garage lighting and the garage door repairman from the biggest garage door company here in Atlanta have assured me that I should not have any problems with the functioning of my garage door opener due to the LED lighting I had installed here in the garage. That's great news!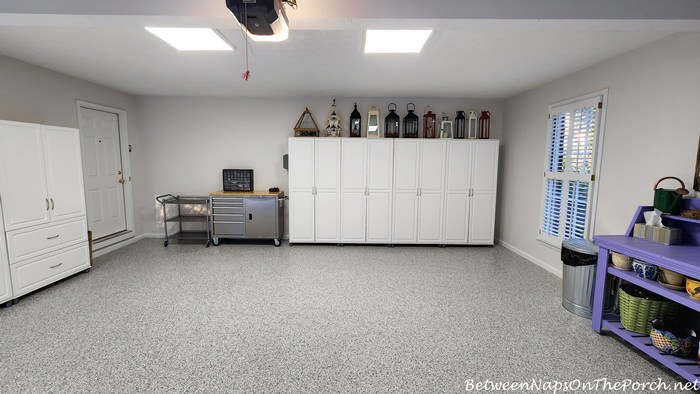 If you've ever had any issues with your garage door not working, you may want to try replacing the bulbs with the ones my garage door company recommends and uses. Again, you'll find them available here: Garage Door Light Bulbs.
See you tomorrow for Tablescape Thursday!
*If a post is sponsored or a product was provided at no charge, it will be stated in post. Some links may be affiliate links and as an Amazon Associate, I may earn from qualifying purchases. *