Definitely one of my most favorite purchases during the month of January was a new pair of Ugg boots. I love wearing Uggs inside, especially when I'm working at my desk because they keep my feet sooo warm. And if your feet are warm, that's half the battle to staying warm all over, at least it is for me.
I had a pair of pink Uggs I purchased a year or so ago, but shortly after I purchased them, they began to look dirty. I was stumped as to why until I realized my dark denim jeggings were transferring their color to the boots. Arggg! I kept wearing them inside since they were new, but learned my lesson about buying very light-colored Uggs. In addition to the denim transfer, the light pink color got dirty very easily. I went on the search for a more practical color Ugg and found these. They were exactly what I needed and are super comfy.
Tip: If you like wearing Uggs without socks, I recommend getting your normal size. I prefer to wear mine with THESE awesome merino wool socks I shared earlier this winter, so I purchased my Uggs one size up.
I can't even begin to explain how comfortable these booties are, they are pure luxury for the feet. Plus, they are completely practical since they're black. After wearing this pair for the past month, I will never, ever be without a pair of black Uggs. For comfort, warmth, and practicality, they cannot be beat!
Just noticed today, they are currently on sale 40% off in several colors (including black) here: Fluffy Ugg Boots. They are also available here where the price varies according to the color you choose: Ugg Boots.
I'm buying a second pair today because I never want to take these off when I leave to run errands. I have to force myself to take them off. lol With two pairs, I'll have one pair to wear inside and another for outside so I won't have to worry about tracking in dirt.
January saw me completely obsessed with these gorgeous lipstick cases! I've collected several colors, I could not help myself, they are so pretty!
The House of Sillage lipstick that fits inside the case is excellent. It feels wonderful on the lips and it doesn't feather. I will not purchase lipstick that feathers and this does not.
These cases are a bit of splurge since each one is covered in over 300 Swarovski crystals, but if you are looking for a special gift or just want to treat yourself, you'll find them available here: Bow Lipstick Case.
Of course, I had to include these beautiful leather wallets that are an absolute steal! I purchased them in several colors since they are so affordable at $13-15 each. They are perfect for smaller bags or even for larger bags where you want to carry a lot of items and don't want a big wallet taking up too much space.
Also important, they have RFID protection so a thief can't scan your credit cards as one tried on me in Egypt. (Read that story here: How I Foiled a Thief in the Khan Al-Khalili Bazaar in Cairo.)
The adorable bee version is available here: Leather Bee Wallet. They were out of the black and the pink for a while but it's looks like they have them back in stock again. I think these would make excellent gifts, as well. (Note: The pink is a bit darker than it appears in the photo below, which actually worked great for the bag I wanted to use it in.)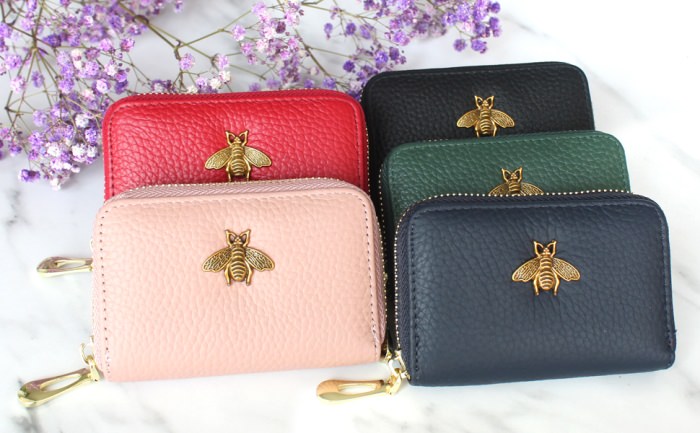 They also make this wallet with a cute fox motif. I purchased this one in brown for another bag and love it! You'll find it in several colors here: Fox Wallet.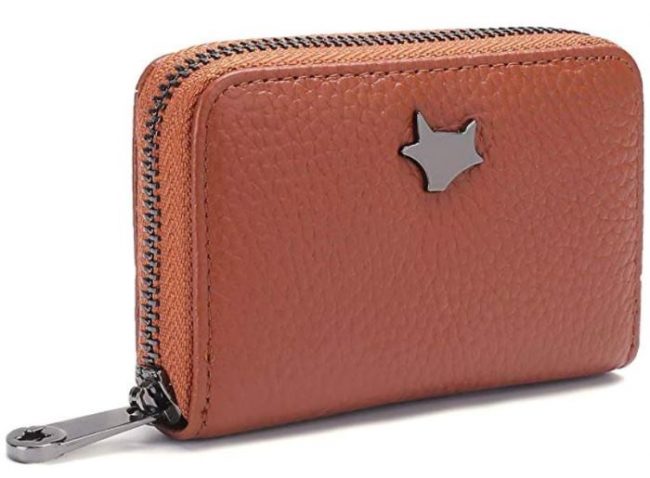 This next item was life-changing for me! As I've gotten older, sections of my eyebrows have been starting to go white or turn gray. I absolutely hate using brown gel color or pencils because you have to apply it every day and it often makes my skin underneath itch.
I read about this brow color somewhere and decided to give it a try. It's supposed to be similar to what they would use in a professional salon. It's amazing! It lasts around 4 weeks and doesn't wear off like cheaper brands that I've tried.
I purchased it in the brown color and that has worked out well for my hair color, but it comes in a lot of different shades. It has been a life-changing product for me because I no longer worry about doing anything with my brows on a daily basis. I just color them every 3 to 4 weeks which takes about 5 minutes and I'm done.
I had fairly full brows before, but it has made my brows look even fuller because white/gray eyebrows don't show up well unless you color them. I love this product and highly recommend it. It's not cheap but one tube lasts a long, long time because it only takes about 1/2 inch to 1 inch of the product each time. Totally worth the cost and this is another product I will never be without! You'll find it available here: Eyelash and Eyebrow Tint.
The eyebrow color above does not come with developer so I purchased the same brand for the developer and it works great! You'll find it available here: Cream Developer.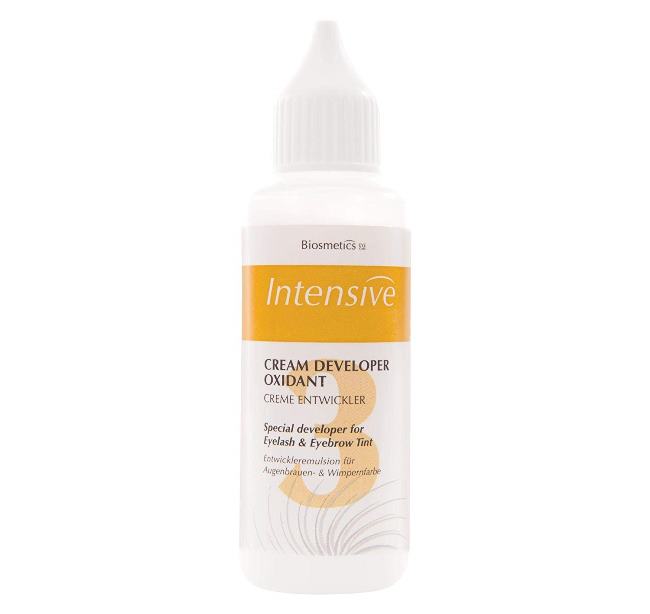 I'm still loving the battery-operated sweater shaver I purchased last month. I like that it's rechargeable. Not only does it work great on my sweaters, it also does a great job on the merino wool socks I wear all the time. They tend to get fuzzies in the wash.
I haven't had any problems with it damaging my sweaters so I feel confident in recommending it. It's fast to use and I've heard good things about it from you guys, how it has transformed your sweaters, as well. One BNOTP reader left a comment saying that she had several sweaters she was planning to donate to a thrift store, but after using the sweater shaver on them, they look brand-new and she can wear them again. Love that!
Tip: To avoid ever damaging a sweater, make sure you always use the shaver with your sweater laying on a flat surface (not a bed or while wearing it) and always look your sweater over for pulled threads that may be sticking out, prior to using it. You'll find this sweater shaver here: Sweater Shaver.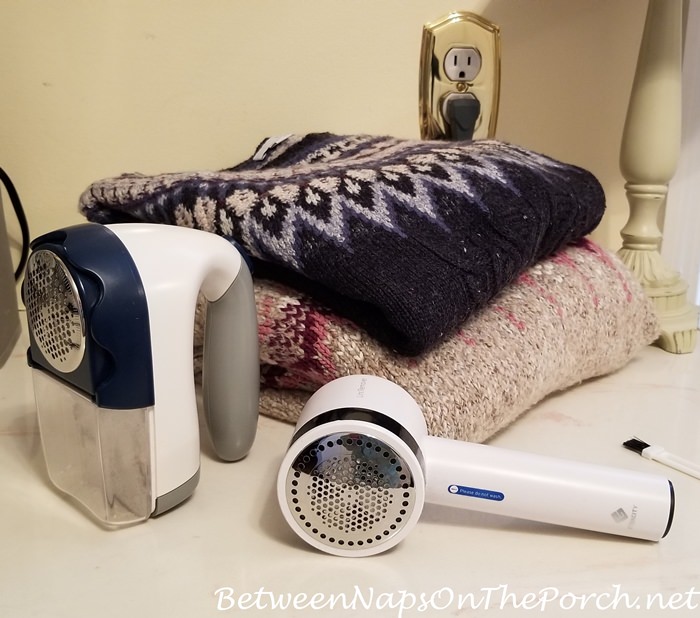 I've shared these awesome blackout buddies in previous posts. I love them because if the power goes out, they automatically turn on so you never find yourself in a dark house. They can be unplugged and used as a flashlight, as well. They are available here: Blackout Buddy.
In January, I ordered another Black-Out Buddy in a different style. I already had one of these in my guest bath and loved how it functioned. This style works great as a night light, without putting a glaring white light in your face. My favorite is the "blue" mode, but it has a green and a white mode, as well.
The way it works is it glows with a soft blue light (or green or white…whichever you choose) and when you walk into the room, it senses your movement and the blue light gets a bit brighter, but not so bright it hurts your eyes. It's super easy on the eyes and provides enough light to see at night. You'll find it available here: American Red Cross Blackout Buddy.
Around Christmastime, I purchased one of these microwave plate covers. I really like this one because it's collapsible so you can easily store it away in a very small space, then pull it out whenever you need it. It's available here: Vented Microwave Plate Cover.
I haven't had a chance to use these but had to share them. It was the beautiful aqua color that caught my eye…love that color! They are little wine tumblers for using outdoors and are designed to keep your wine nice and cold in the hot, summer heat. I ordered the set, then accidentally shipped them to my son and daughter-in-law's home. D'oh!
I'm looking forward to using them this summer when I'm there visiting and we're barbecuing outdoors. They are available: Colorful Summer Tumblers.
Do you feed your outdoor birds mealworms? My birds really love them, especially my bluebirds, titmice, chickadees and robins. This is the best deal I've found for dried mealworms, so much better than what I've paid in the past. This bag is HUGE compared to what I normally find online and in the birding store, so I can really spoil my birds! Spring is almost here so I know the birds will really appreciate these when they are nesting.
My bluebirds were very happy to see these when we had a bit of snow a couple of weeks ago. You may have seen this photo when I shared it at Between Naps On The Porch on Instagram. (Follow on Instagram here: Between Naps On The Porch.) I took the photo below while peeking out the breakfast room shutters.
You'll find these mealworms available here: Dried Mealworms. Check out the reviews, they are really good!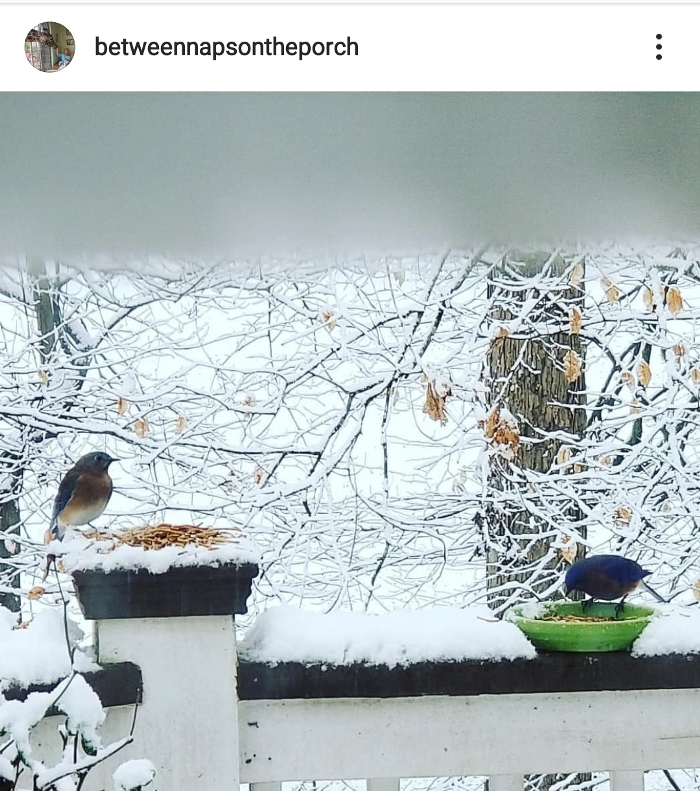 Still loving the long cashmere sweaters I ordered in January when they were on sale. If you missed the post where I shared these, you'll find it here: Two Hilarious Videos & Ordering Cashmere from a Company with a Sense of Humor.
I think the black one may be currently sold out but the pretty ginger color is still in stock, or at least it was the last time I looked.
You'll find it in this pretty Ginger color here: Long Cardigan Sweater.
Hope you enjoyed this roundup of some of my fave finds from the month of January. See you tomorrow for Tablescape Thursday!
*If a post is sponsored or a product was provided at no charge, it will be stated in post. Some links may be affiliate links and as an Amazon Associate, I may earn from qualifying purchases. *