"It was the best of times, it was the worst of times…"
Recognize that partial quote? It's from A Tale of Two Cities by Charles Dickens and the rest of the sentence, the part we rarely hear, goes like this:
It was the best of times, it was the worst of times, it was the age of wisdom, it was the age of foolishness, it was the epoch of belief, it was the epoch of incredulity, it was the season of Light, it was the season of Darkness, it was the spring of hope, it was the winter of despair, we had everything before us, we had nothing before us, we were all going direct to Heaven, we were all going direct the other way – in short, the period was so far like the present period, that some of its noisiest authorities insisted on its being received, for good or for evil, in the superlative degree of comparison only. (From A Tale of Two Cities by Charles Dickens)
I've never read A Tale of Two Cities by Charles Dickens but after reading a little about it online, my interest is piqued. This 45 chapter novel was originally published in 1859 over a period of 31 weekly installments. They were published in a literary periodical Dickens was writing called All the Year Round. I was surprised to learn Dickens published all of his novels but three in this same manner, doling them out chapter by chapter over weekly installments. Interesting, huh?
Back in December when I was out shopping for Christmas presents, I stopped by a local Barnes and Noble. I shared some of the gifts I bought that day in this older post: A Tartan Bag
While shopping that day, I saw a throw I really, really wanted. Showing uncustomary restraint, I resisted buying it. Later, when asked what I wanted for Christmas, I hinted rather heavily about the throw. Okay, I came right out and said, "I want this throw I saw in Barnes and Noble. It can even be ordered online!" My hint fell on deaf ears and no throw appeared in my Christmas stocking or under the tree. Hmmpff!
So what do you do when Santa accidentally forgets your one Christmas wish? You go online and become your own Santa! 🙂
It's true that good things come to those who wait, that is if no one beats you to it and it doesn't sell out first! 😉 When I checked online after Christmas, the was able to buy it at a better rpice, reduced from $39.99 to $33.95, with free shipping. Yipee!
Update: I just found a coupon online that gives you 20% off a purchase. The code is: J4P7D9K . I just tried it on another throw, acting like I was going to buy it and that code did work!
In the store it was only available in a dark-chocolate brown and a khaki color. I noticed online today, it's available in turquoise and gray, too. I went with the khaki color, a nice neutral for the office reading nook. I love this throw, it's 100% cotton which I really like. Wouldn't this make an awesome gift for the person who loves classic literature? (By the way, I'm not affiliated in any way with Barnes & Noble.)
The throw is covered with snippets of quotes from famous works of literature. Some I recognized immediately and knew the source, while others are familiar but I'm not sure I could name the book/author. So I thought we would have some fun and try to figure them all out today. Are you up for a little fun?
Here's the throw all spread out as shown online HERE. Leave me a comment with the quotes you recognize, along with the book title and author.
Here it is in Turquoise, in case that's easier to read. Recognize some of the quotes? Together, I know we can figure them all out. Try not to use Wikipedia or an online source, if at all possible. Let's see if we can do it without Google. 🙂
Pssst: If you're new to reading BNOTP, you can see more of the office in this post: Building a Home Office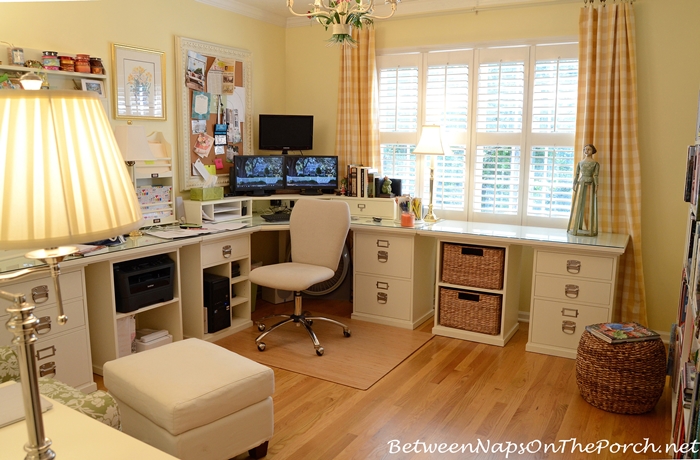 *If a post is sponsored or a product was provided at no charge, it will be stated in post. Some links may be affiliate links and as an Amazon Associate, I may earn from qualifying purchases. *