It's here! Seems like I've been waiting forever for Sarah Richardson's first-ever book to arrive. Do you know, Sarah? I first discovered her when I caught a series on HGTV where they chronicled the huge makeover she gave to her island cottage. I loved the beach cottage so when I discovered she had a book coming out in June, I did something I rarely do, I pre-ordered it.
I got this surprising e-mail from Amazon a few days ago.
Greetings from Amazon.com.
You saved $4.66 with Amazon.com's Pre-order Price Guarantee!
The price of the item(s) decreased after you ordered them, and we gave you the lowest price.
The following title(s) decreased in price:
Sarah Style
Price on order date: $20.38
Price charged at shipping: $15.72
Lowest price before release date: $15.72
Quantity: 1
Total Savings: $4.66
$4.66 is your total savings under our Pre-order Price Guarantee.
Did you know if you pre-order a book and then it has a price reduction afterwards, Amazon charges the reduced amount. That's only fair and I'm glad they do that since it takes the worry out of pre-ordering. I rarely pre-order books, preferring to wait until a book has been out a while and then buy a "Like New" or "Very Good" copy to save a little. But every now and then if it's a designer I really like, I just go for it as I did with Sarah's new book.
It just came and I haven't had a chance to read all the way through it, but I thought I'd share what I do like about it so far.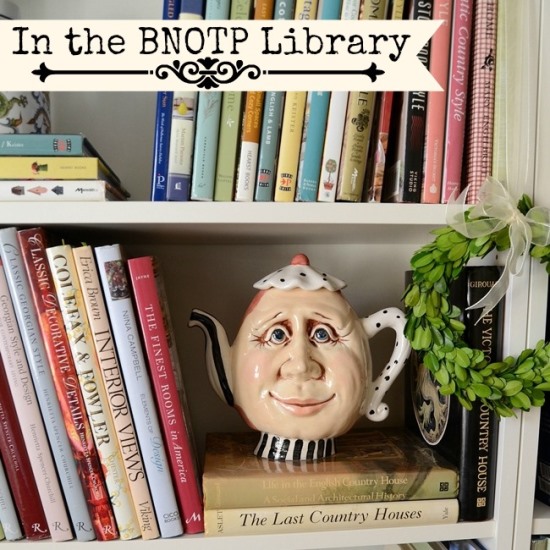 In the BNOTP Library: Sarah Style

Author: Sarah Richardson
Hardcover: 352 pages
3 Things I Like About This Book:
The layout out of this book is by the room with each chapter covering ideas for decorating that particular room. The chapters are: The Entry, The Living Room, The Dining Room, The Living/Dining Room, The Kitchen, The Family Room, The Bedroom, The Kid's Room, The Bathroom and The Office. If I had to describe the decorating style featured throughout this book, I'd probably say it's traditional with a twist. Sarah uses a lot of traditional furniture pieces, mirrors and chandeliers but the rooms are fresh and lively.
Sarah isn't afraid of color and uses a lot of it in the rooms featured in this book. She's pretty fearless when it comes to mixing it up in a room and I do like that. I like her philosophy of not focusing on "matching" but instead "on the mix."
There's a lot in this book! It's not just pretty pictures. The writing is fairly small and captions paired with the pictures are long and detailed, so it's packed with good tips and a lot of information. I'm surprised it's priced so well. Maybe they did that since it's Sarah's first book.
You can read more about this book at Amazon where I normally buy my books here: Sarah Style
Update: Sarah has a new book coming out! Going on my wish list! It can be preordered at a discount here: At Home: Sarah Style
Pssst: If you would like to be notified of new "In The BNOTP Library" posts, subscribe to have updates delivered to your Inbox via the gray subscribe box at the end of this post. I also have a board at Pinterest where I pin all the books I feature here at Between Naps On The Porch. You'll find that board here: In The BNOTP Library on Pinterest
You'll find previously featured books from the BNTOP library here: In The BNOTP Library or just click on the collage below.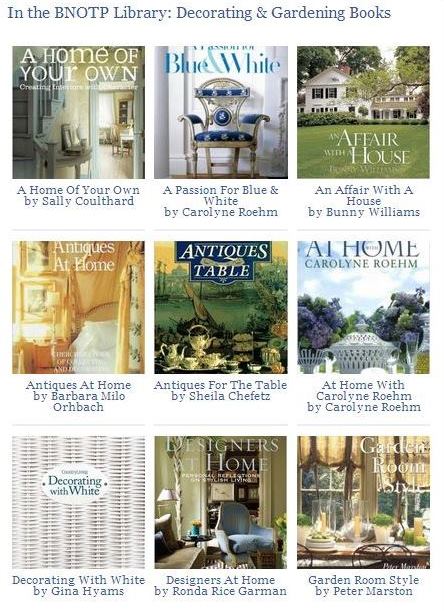 *If a post is sponsored or a product was provided at no charge, it will be stated in post. Some links may be affiliate links and as an Amazon Associate, I may earn from qualifying purchases. *