Oh my goodness, what a day! I spent almost two hours today rescuing a baby Wren that somehow managed to find his way into my chimney/fireplace. That rarely happens, like once every 10 years. Instead of going out the wide open door onto the porch, a door he hopped right by several times, he kept hopping behind various furniture pieces. He was so cute talking to his Mom who was chirping for him outside. When she chirped, he would chirp right back. I was finally able to gently catch him. When I placed him out on the deck, he flew right off into one of Leyland Cypress trees nearby. I was exhausted afterward! Ha! The adrenaline really gets going when you're trying to help a sweet baby bird!
I couldn't resist Talbots recent sale and ended up purchasing another pair of their white jeggings (love those for summer!) and another favorite–one of their linen tunics. A few years back I purchased a blue one from the website, thinking it was an aqua color. I was kinda disappointed when it arrived and I realized it was medium blue and not aqua after all. Usually, the colors they show on their website are dead-on accurate. When I stopped by recently to check out the sale, I spotted this one in that gorgeous aqua color I had been hoping to find.
It's the one below on the far left. The color is more like the color pictured above, my photo doesn't capture it that great. I love, love, love that beachy, aqua color so much! This is my 5th Talbots linen popover. I love these shirts because they are about as close to wearing nothing in the hot Georgia heat and humidity as you can get. They are so breathable and I especially love how the sleeves work. When outside in direct sunlight, I can drop them down for full coverage but still stay cool since linen is so breathable.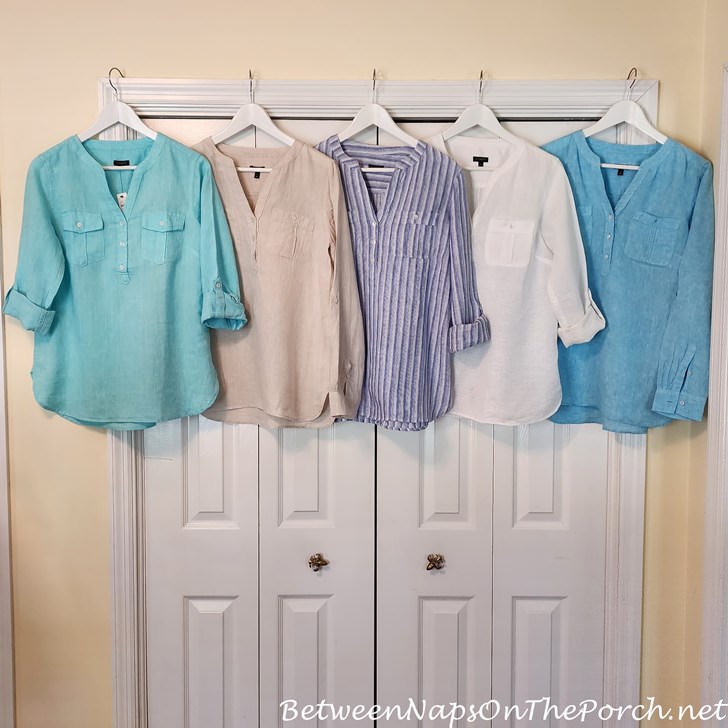 I know I've mentioned it before, but these linen tops truly saved me when I was traveling across Egypt. I've never been so hot in my entire life! I actually ended up with the Disney/Golfer's rash on my legs due to the heat and I've never had that ever happen before. I should have worn light, cotton, crop pants instead of jeans while in Egypt. My Talbots linen shirts were my saving grace on that trip! I could roll down the sleeves when we were outside, but roll them back up when I was inside or in shaded areas. They were cool and comfortable either way!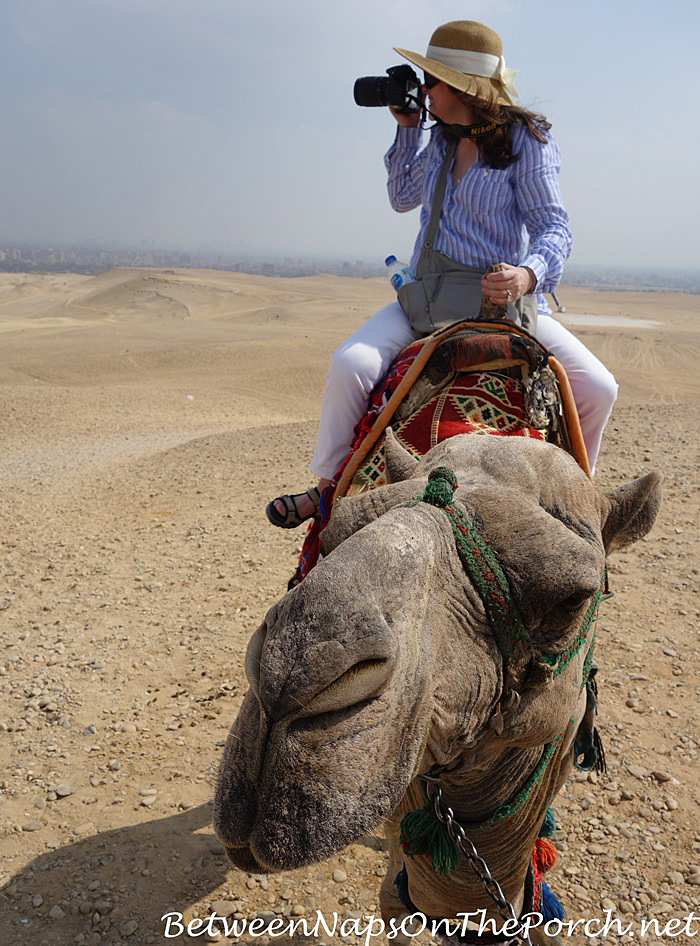 These tops are currently on sale 40% off when purchasing any two items. This tunic is available in 5 colors right now, including this aqua color and a beautiful lavender, here: Linen Tunic with Roll-up Sleeves.
Another top that I'm eyeing is this pretty striped tunic. I love stripes because they are so slimming and flattering. This one is already on sale, so the 40% off should be in addition to its current sale price. You'll find it available here: Cotton Striped Tunic.
One last favorite that I'm eyeing is this blue and white paisley top. Love blue and white together! For summer, I like to keep it simple most days by wearing white jeans or white shorts paired with a colorful top. All these tops look great with white, or even light denim. You'll find this top on sale 40% off here: Blue/white Paisley top.
Hope you're having a great weekend!
*If a post is sponsored or a product was provided at no charge, it will be stated in post. Some links may be affiliate links and as an Amazon Associate, I may earn from qualifying purchases. *