I have some really great things to share with you that were my favorites for the month of July, starting with a new addition to my Penhaligon's perfume collection. If you've been reading BNOTP for a while, you know I seriously love me some perfume and have become a wee bit obsessed with the house of Penhaligon's over the past couple of years. I have a lot of their fragrances and love them all! When I heard they had come out with a new one called Solaris, I knew I had to add it to my collection. I have this thing for "Suns." Maybe it's because I really dislike being cold and sun imagery makes me think of warm, summer days and all things happy! When I was a kid, I loved drawing pictures of houses and there was always a big, yellow sun somewhere in the drawing.
I'm happy to say that Penhaligon's is finally available now through Nordstrom! Yay! I like that since Nordstrom will let you return a fragrance if it's not what you expect. I really like Solaris so definitely have no desire to return it. You can read more about this latest edition to Penhaligon's line of fragrances (including reviews) here: Solaris Eau de Parfum.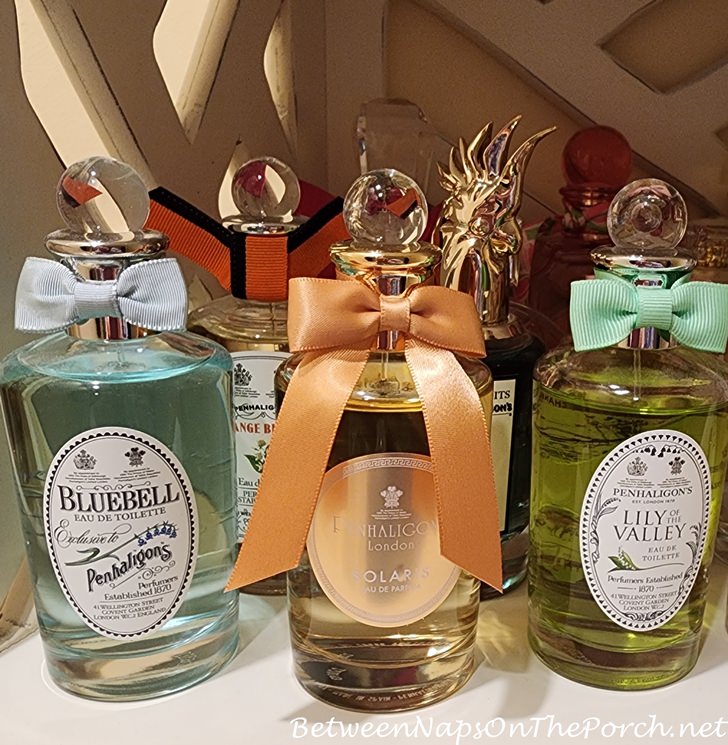 When I'm at home and jotting things down, especially in my agenda, I always use a pencil. I love writing with a great pencil (like the Ticonderoga brand) and use one all throughout the day when I'm working at my desk. Recently, my electric pencil sharpener stopped working, and truthfully I'm glad it did because the sharpener I chose to replace it is a million times better! It sharpens my pencils to perfection every single time and I love how it stops on its own when the pencil has reached pointed perfection! I actually look forward to using it. It can handle standard No. 2 pencils, but it can also sharpen 8mm colored pencils and 12mm sketch pencils. If you use pencils could use a new sharpener, I can't recommend this one enough. It's available in 4 different colors here: Electric Pencil Sharpener.
I have often recommended this trash bag for use in standard kitchen trash cans. It's super durable, easy to install/remove from the can, and it ties off so easily! Love these bags! (Trash bags are available here: Trash Bags.)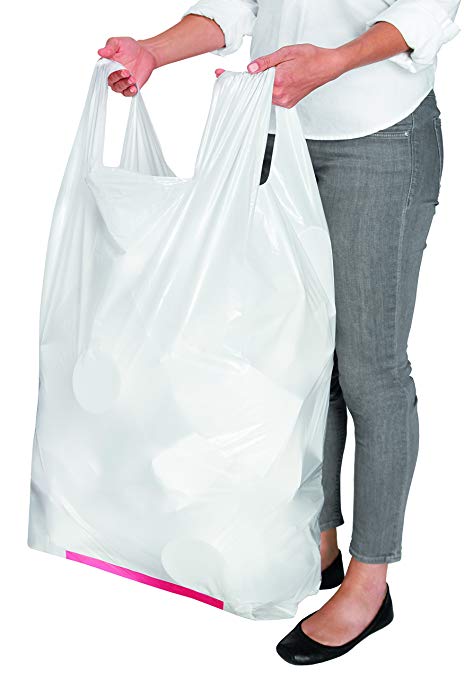 Well, I finally found a trash bag that I really like for small, 6-gallon size cans–like the ones a lot of us have in our bathrooms. These are super affordable and you get a ton of them (330 bags!) so you don't have to buy them again for a long while. I also like how they are clear because they look really nice inside my small, decorative trash cans–like the pretty, rattan/woven trash can I have in my guest bath. If you would like to try them, I purchased them here: Trash Bags for Small Trash Cans.
Whenever I visit my grandsons, I almost always arrive with a new Lego set for each of them. They both love Legos so much! I really like Lego's Creator sets because they are usually very reasonably priced and the Lego pieces inside each box can be used to make multiple things, not just one. They usually make 3 creations but the set that I purchased for my grandsons last month actually made 4 sea creations: a shark, a crab, a squid, and an Angler fish. They loved it and it was the perfect Lego set to give them for summer. This set is still available here: Sea Life Lego Set.
When I purchased the set above for each of my grandsons, I also purchased two of the set below–thinking ahead to Christmas. It's also very reasonably priced and again, being a Creator set it will make into three different objects: Supersonic Jet, Helicopter, and Speed Boat. This set is available here: Lego Creator Set, 3 Models.
This storage box I purchased last month had to make the favorites list.
I took all my son's Tonka trucks up during my recent visit to see my grandsons and knowing they would be best stored outside since they are going to get dirty, I ran the idea of a patio storage box by my son and daughter-in-law. They liked the idea and this storage box ended up working out great! It rained the first night after I put it together and everything inside stayed nice and dry. This type of storage box is also great for storing outdoor pillows and cushions. You'll find it available here: Outdoor Storage Deck, Patio Box.
I shared this steam inhaler in a recent post, so I won't go into a bunch of detail about it here, but I still really like how it works! If you missed that post, you can read more about it here: For Sinus Sufferers: I Finally Found Something That Works. This little tabletop sinus steamer/inhaler is available here: Sinus Steam Inhaler.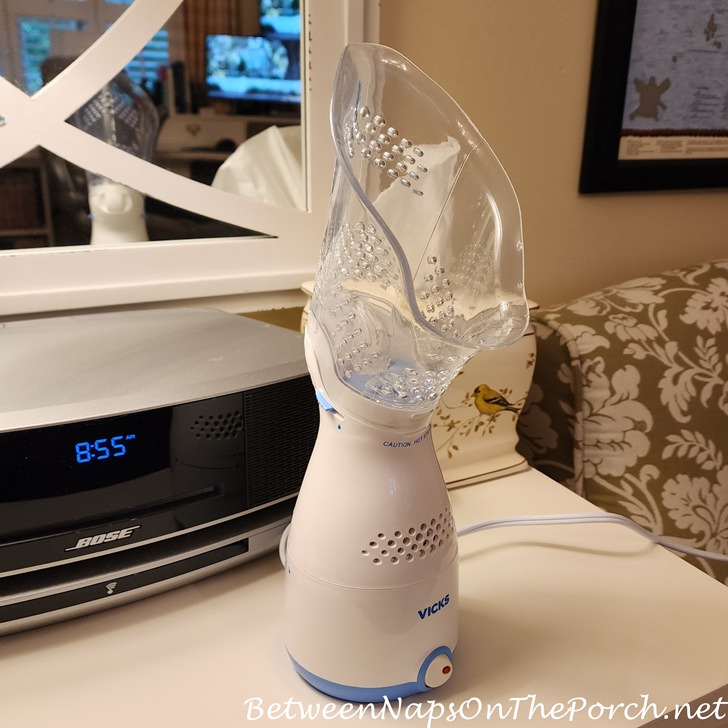 I have started exercising in my basement recently while listening to podcasts on Podbean and Spotify, so I'm using my wireless, Bose, noise-canceling earbuds more than ever. Love them! I can usually wear them 4-6 times before I need to recharge the case which keeps them charged up and ready to go. If these stopped working today, I'd be online purchasing another pair, stat! Can't say enough good things about them. They are available where I purchased mine, here: Bose Noise-Canceling Earbuds.
A few years back I purchased this birdseed storage container during one of my visits to see family. My grandsons always enjoy helping me fill up the feeders when I'm there, especially my youngest grandson who loves sprinkling out the dried mealworms underneath the feeder for the ground feeders, chipmunks, and squirrels. I've enjoyed using this container so much while visiting with them, I finally got around to purchasing a couple for use here at home. I have mealworms in one and peanuts in the other. It's much easier carrying and pouring from this container than it is from a big bag. The pour spout works very well and can be locked into place for pouring if needed. This storage container is available here: Storage Container for Birdseed.
So those are my July favorites! Hope you found these helpful, I always love sharing my favorites with you!
*If a post is sponsored or a product was provided at no charge, it will be stated in post. Some links may be affiliate links and as an Amazon Associate, I may earn from qualifying purchases. *