Happy spring! I realized earlier today that I haven't shared my February Favorites, so wanted to do that before we got too much further into March. The weather here has been so beautiful! We've had some early spring rains, but we needed it so I'm not complaining. I hope you are seeing spring weather or at least hints of spring where you live.
A little less than a week ago I shared how I had decorated my screened porch for St. Patrick's Day. If you missed that post, you'll find it here: St. Patrick's Day Porch. My favorite part of that decor post was the adorable (and super affordable) St. Patrick's Day pillow covers I bought back in February for the porch.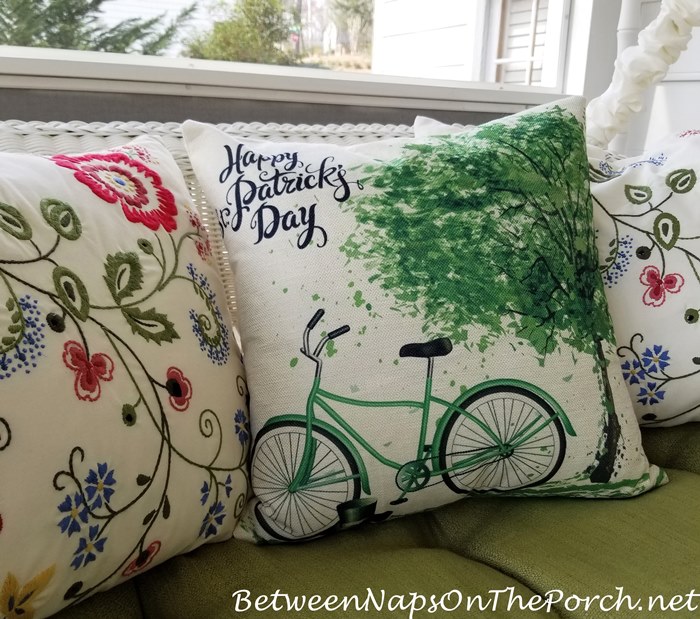 I've since discovered even more adorable St. Patty's Day pillows and I want them all! lol
Here's where I found my pillows in case you would like some for St. Patty's Day next year. They are currently on sale for $9.99 for all 4 covers! You'll find them here: St. Patrick's Day Pillow Covers.
Those pillows made such a beautiful impact on my porch, I started looking to see if they had similar ones available for other holidays/seasons, and they do! I love this set sooo much! I think I'm going to order it today. If you need some adorable Easter pillows for your home or porch, you'll find these here: Easter Pillow Covers
I'm also crazy about these! Arggg, I need these for summer! So fresh and so summery! You'll find these here: Summer Pillow Covers.
Sooo many cute styles! I love the boots and of course the bike! These are available here: Spring Pillow Covers.
Another wonderful set of covers for spring! I was so impressed with the quality of my St. Patty's Day pillows. These all look like they would be the same quality based on the reviews.
Look how beautiful they are in this room! Love! These pillow covers are available here: Spring Pillow Covers.
These colors would work well on my screened porch. These covers are available here: Spring Pillow Covers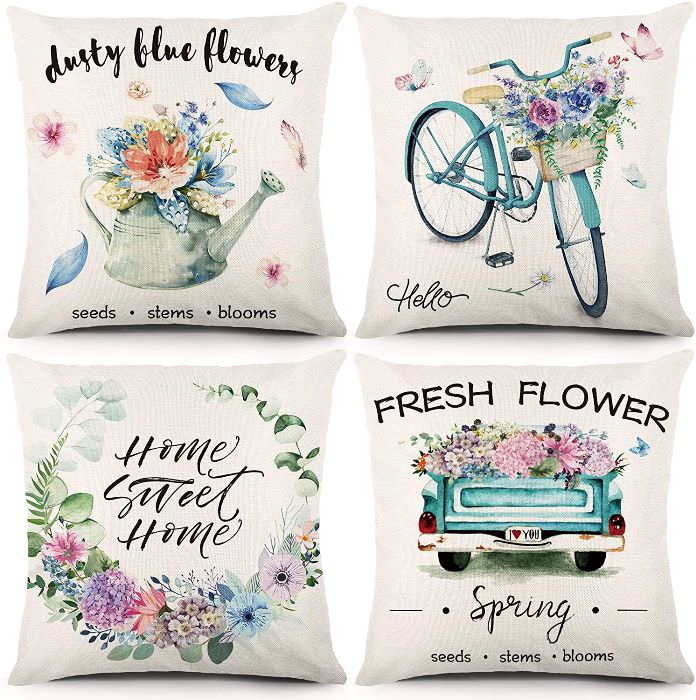 If you're a Mackenzie-Childs fan or a collector of Mackenzie-Childs pieces, I think these would fit in beautifully. They remind me so much of their Courtly Check pattern. These pillow covers are available here: Floral Pillow Covers for Spring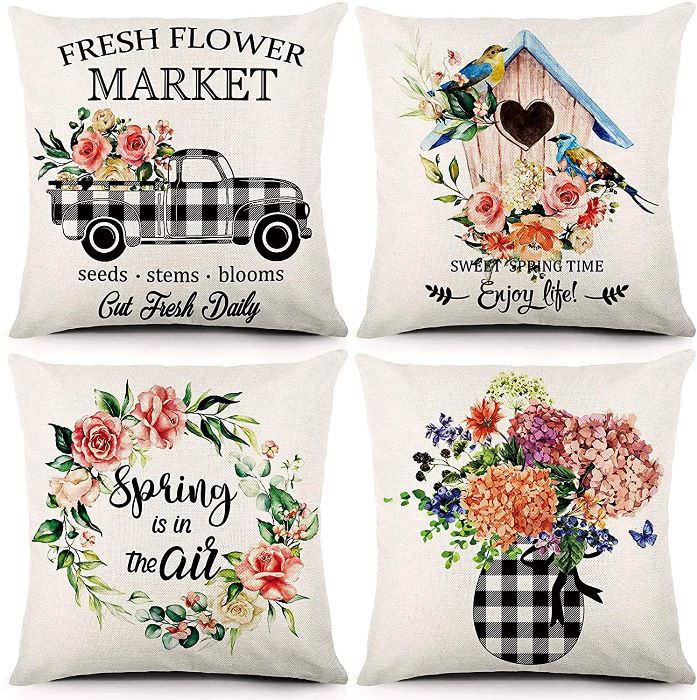 It's never too early to think about Christmas! I found so many cute Christmas pillow covers here: Christmas Pillow Covers.
I will definitely be buying a set of these for Christmas! Love them all! The Christmas holiday pillows are all available here: Christmas Pillow Covers.
If you are in need of 18 inch pillow inserts for your covers, you'll find them here: 18-inch Pillow Inserts for Pillow Covers. I noticed that several of the inserts come in a set of four inserts which would be perfect for these covers since they come in a set of four, as well.
Another favorite purchase I made in February is another ViewSonic monitor. I purchased two of these monitors last year when I was visiting with my son, daughter-in-law, and grandsons for the mini-office I put together there.
I loved the bigger size and quality of these so much, I immediately purchased two more to take back home to use in my home office.
I've decided to add a third monitor to my computer setup here at home. I'm hoping to have a new computer built this year by the same company that built my current one ten years ago. I've updated my current computer a couple of times over the past ten years, but it's time to have a new one built from scratch.
I LOVE these monitors and I was worried that by the time I had my new system built, they would be discontinued, although based on the amazing reviews, Panasonic may keep making it for a while.
Right now, it's still in its box since my current system won't support three monitors, but the new computer definitely will. If you are looking for a monitor with beautiful, true-to-life imagery, I can't recommend this one enough! You'll find it here: My Favorite Computer Monitor.
You may remember a year or so back when I purchased a new sweater shaver for removing little fuzzies/pills off sweaters.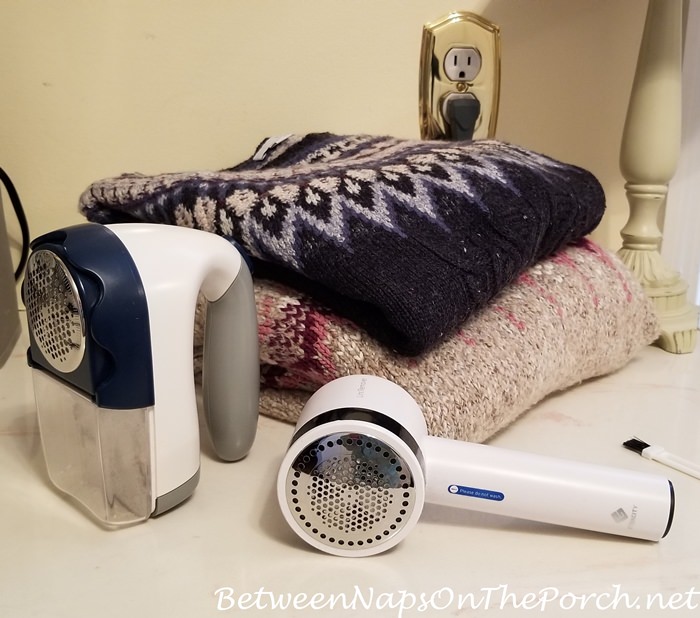 I love this shaver–it has been amazing all winter long and does a fabulous job removing the fuzzies from all my sweaters. I just purchased a second one last month so I'd have one in my dressing area (where I regularly spread out sweaters on the built-in cabinets/counter in that room to remove fuzzies) and the second one is kept in my walk-in closet where I usually put on the cashmere socks I am always raving about. I use the closet shaver a few times a week to remove any little fuzzies/pills that I find on the heels of those socks. Of course, they aren't visible since I'm wearing shoes, but I like to remove those anyway since it only takes a few seconds with this little sweater shaver. If you need a great lint remover before you put away your winter sweaters for next year, you'll find this one here: Lint Remover/Sweater Shaver.
That's pretty much it for my February Favorites! Hope you find this post helpful as you get your home ready for spring!
*If a post is sponsored or a product was provided at no charge, it will be stated in post. Some links may be affiliate links and as an Amazon Associate, I may earn from qualifying purchases. *