Hope you're having an awesome weekend! I'm recovering from planting 80 bulbs and three small flats of violas. lol Feeling much better today. Looking forward to sharing some updates for Met Monday, tomorrow!
Recently I shared some of my favorite gift ideas that were under or near the $25 range. If you missed that post, you'll find it her: 22 Gifts That Won't Break Your Holiday Budget.
As promised in that previous post, I'm back with some additional gift ideas that would be great for a loved one or close friend. The gifts in this post range in price, so there should be something in here for everyone.
NOTE: Click the product title for a link to that gift.
Bose SoundSport Wireless Headphones (Great gift for men or women)
I just recently purchased a Peloton Cycle and these are the bluetooth/wireless headphones I wear when spinning. They sound awesome, are super comfortable (I literally forget I have them on!) and are unaffected by sweat since they have been designed to be worn while exercising or working out.
The previous design had some issues with really heavy sweating/moisture, but they have been redesigned now and that's no longer an issue. I'm really happy with mine, so much so, just purchased a second pair as a gift for a family member who also enjoys spinning. Definitely recommend these as a gift for anyone who enjoys working out, running, etc…
I love my KitchenAid Mixer. I have one in red…
…but I'm obsessed with the other bazillion colors you can buy it in. Seriously, I need 10 kitchens so I can buy one in each of the colors I love. lol
Okay, just kidding about the 10 kitchens, I don't want that many kitchens to clean! If you know someone who loves cooking (man or woman) this is the ultimate gift for the novice or serious cook. Good luck picking a color, though! So hard!
Burberry Heritage Check Cashmere Scarf, Pink
There's just something about a Burberry scarf! They are unbelievably soft, a piece worn and cherished for a lifetime. I love this soft pink color.
Heritage Check Cashmere Scarf, Blue
It comes in several colors, including this gorgeous blue.
Burberry Check Merino Wool Scarf
Also love this Merino wool scarf that has a 4.8 star rating out of 5, after 65 reviews. Merino wool is the best because it keeps you warm, doesn't itch and isn't overly bulky.
Cardigans are a classic style. This one is currently on sale and comes in a lot of colors, more than I can show here.
Such a cute cardigan! Would be great with jeans or cords!
Classic Wool Cardigan with Free Monogramming (20% off with code SAVEMORE)
I love sweaters and I really love monogramming gifts because it makes them special for the person receiving them. This sweater combines both of my faves so it had to make the gift guide. I'm so glad to see arm patches are back, love that classic design. I also love the shawl collar, just beautiful!
I've been eyeing these for a while and would have already bought them, but I think my long hair would end up hiding them.
Aren't they adorable! They would be so cute for Christmas, a party or even in the spring. I fully expect they will sell out soon.
I saw these shoes on a fashion blogger and had a fit! They are so cute for a Christmas party! They are available in black, too.
Sperry Top-Sider Wool Boat Shoe
Until just recently, I had not worn top-siders since college. Back in the day, they were only available in plain leather. I hadn't realized how many wonderful styles they were available in now! Over the past year or so, I've purchased three pairs.
They are soooo comfortable and easy to wear. I'm loving this new style for winter that incorporates plaid and wool. Must. have. a. pair!
Plaid Flats (on sale)
These are perfect for the fall and winter months, would be really cute with gray or black slacks.
Wool Plaid Scarf (on sale)
I always gravitate toward natural fibers, so anytime I can find a real wool scarf, I'm a happy camper! This one is beautiful!
Merino Wool Snowflake Sweater for Men (They make it for women, too!)
I love a snowflake sweater and this one is gorgeous! The reviews on it are great, too! They make it for women, as well.
Car Oganizer with Free Monogramming
This would be great for the person on your gift list who loves tailgating. It's also perfect for road trips or just using every day for bringing home the groceries. Much cuter than the cardboard box I currently have in the back of my SUV. lol
Wicker Picnic Basket, Tableware and Fleece Blanket
Another great gift for the person who has everything! It even comes with a blanket to spread out for an old fashioned picnic.
I have this camera and it's great! I bought it after I saw some amazing footage shot during a gondola ride by a fellow traveler in Italy. I used it on my trip to Holland and Belgium this past spring. It's another great gift for the person who has everything.
I need to use mine more often now that I'm back home. One of these days I'm going to put it on a chest strap and take you guys with me on a ride on the Silver Comet trail. 🙂 That would be a great spring project, a little too cold for biking outside now.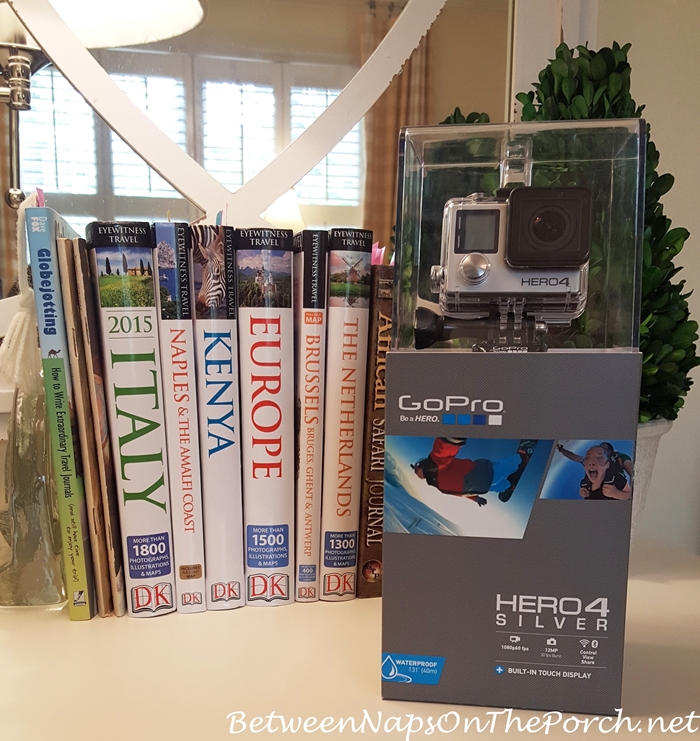 Barbour Beadnell Quilted Jacket
You know I love my Barbour coat, I love this quilted version of the Beadnell, too!
You can read more about the long tradition and rich history behind Barbour coats here: A Forever Coat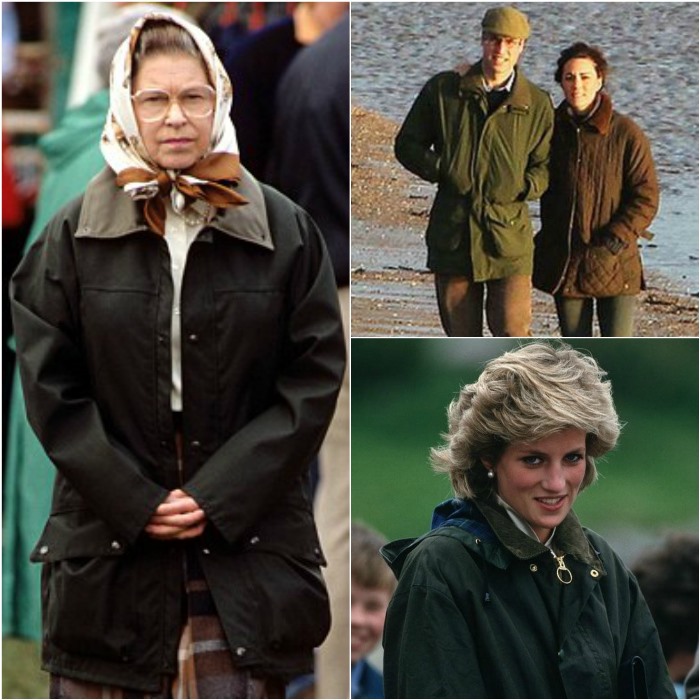 Classic Merino Cardigan Sweater
Another beautiful, classic, will-never-go-out-of-style sweater. It can be monogrammed, too.
Have you heard about this game? Anyone played it before? I haven't but I heard some folks raving about it on a radio program recently and just purchased it to give as a gift for Christmas. Apparently, it's won a ton of awards! The Deluxe Addition is available here: Wits and Wagers.
The newest version of the Fitbit: I really like how it shows your heart rate and steps for the day. Great way to stay motivated to get in those steps each day.
I saw these last year and loved them! Would be so much fun to take my grandchildren their gifts in these, or to hold some of the gifts Santa leaves. 🙂
They are also available in plaid! These can also be monogrammed. They sold out quickly last year so I'm glad to see they are back again. You'll find them in plaid here: Plaid Santa Sacks

Hope this list helps with your holiday shopping!
As I come across more gift giving ideas this holiday season, I'm going to add them to this list, so you may want to bookmark it for easy reference.
*If a post is sponsored or a product was provided at no charge, it will be stated in post. Some links may be affiliate links and as an Amazon Associate, I may earn from qualifying purchases. *