Welcome to the 462nd Metamorphosis Monday!
In a previous post here at BNOTP, I shared how I'll be wrapping my Christmas gifts this year. This adorable wrapping paper was my inspiration. (Wrapping paper is available here: Wrapping Paper.) I love this cute design so much, I ended up purchasing four rolls. Each roll comes with a lot of paper, love that!
For my present topper this year, each present will be sporting a vintage car or truck bringing home the family Christmas tree. (Vintage toy truck is available here: Truck.)
The other little vintage cars I had ordered came in, so last night I got busy wrapping a few more gifts.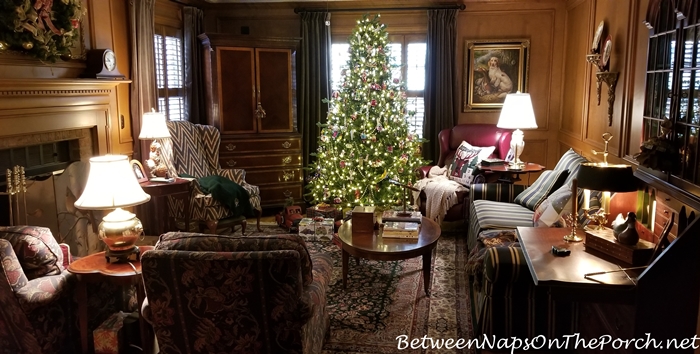 Still haven't had time to look for a topper for my tree, need to get that done soon.
Haven't finished wrapping gifts, but at least for now I can share how the other little vintage cars are looking atop the gifts.
Let's take a closer look.
My favorite car of all the vintage cars I'm using is this adorable Volkswagen Beetle.
Notice below on the wrapping paper, how they tied the tree onto the yellow VW Bug using the bumpers.
I loved how that looked, so I did the same with my little VW bugs. I bent the tree over the car in the funny way they show it on the wrapping paper. Love that! As mentioned in THIS earlier post, I removed the disk from the base of the trees and covered the metal stem with jute yarn for a more realistic look.
I have three more of this car in different colors, all covered in flowers. I'm going to keep one for myself, but I'll be using the others atop Christmas gifts. As mentioned in last week's post, I found this little car HERE, but they may be out by now.
The Volkswagen vans arrived and I love how they look with their Christmas tree.
I left the surfboard that each van came with on top, and it works great just placing the Christmas tree on top of the board. This cute van is available here: VW Van.
The other vintage car I'm using is this old Chevy Nomad. These little cars make me smile just to see them. I've always loved antique and vintage cars. This one is available here: Chevy Nomad.
All the little trees are from Hobby Lobby, but you can find trees in Michaels and other stores, as well. When I shopped for those, the best price I found was in Hobby Lobby. Make sure you buy them large enough, they actually look very whimsical and adorable when they are almost too big for the vehicle. I'm totally a Clark Griswold when shopping for a real tree, my eyes are always bigger than my room. lol
If you have any trouble finding enough vintage cars to use on your gift wrap, here's another one that I would love to have used: Vintage Chevy Car.
Haven't decorated the front porch yet, but I did get the wreath hung above the mantel. Hope to get the porch done in the next few days.
I love using this fire screen for fall and winter when the fireplace isn't in use. I found it many years ago in a local shop, A Classy Flea. I haven't visited the Flea in a while. We need to plan a visit there soon to see what they have in for the holidays.
Looking forward to all the great Before and Afters for this week's Met Monday!
Pssst: I post almost daily to Instagram. Follow Between Naps on the Porch on Instagram here: Between Naps On The Porch. If you enjoyed this post, subscribe for free email updates when a new post is up here: Subscribe for post updates.
*This post contains affiliate links*
Metamorphosis Monday
Metamorphosis Monday is a party that's all about Before and Afters. If you are participating in Met Monday, please link up using the "permalink" to your MM post and not your general blog address.
To get your permalink, click on your post name, then just copy and paste the address that shows up in the address bar at the top of your blog, into the "url" box for InLinkz.
In order to link up, you'll need to include a link in your MM post back to the party so the other participants will have an opportunity to receive visits from your wonderful blog readers.
Please observe these few rules:
Please link up Before and After posts that are home, gardening, decorating, crafting, painting, sewing, cooking, fashion or DIY related.
Be sure to include a link back to the party in your post, so your readers will be able to find and visit the other bloggers who are participating.
Do not link up to the party if you're doing so to promote or sell a product.
To those who are linking up: If you notice a shop or store linking up to sell products (yes, unfortunately that does happen) please let me know so I can remove their link from the party. No one wants to click a link expecting a Before and After, only to find a spam link to an online business/store.

*If a post is sponsored or a product was provided at no charge, it will be stated in post. Some links may be affiliate links and as an Amazon Associate, I may earn from qualifying purchases. *