I just ordered a gift for my son, but not sure when I'll give it to him. He has a birthday coming up, but the special coffee maker I gave him recently was really an early B'day present.
My friend, Susan, shared a wonderful tote this morning that she had just purchased. While shopping the website I came across another tote (on sale for 10% off) that I thought would be great for the bi-annual camping trip my son takes with his two sons each year. After placing my order, it dawned on me that these totes would also make great Father's Day gifts, so I wanted to share them with you now since it appears delivery takes about 10 days when having the totes monogrammed. This tote reminds me very much of the iconic Barbour jacket since they are made from waxed canvas just like the coats. The waxed process makes this tote quite hardy and water-resistant. I also really like that it's insulated and designed with a food-grade liner which helps to keep food/drinks cool while traveling.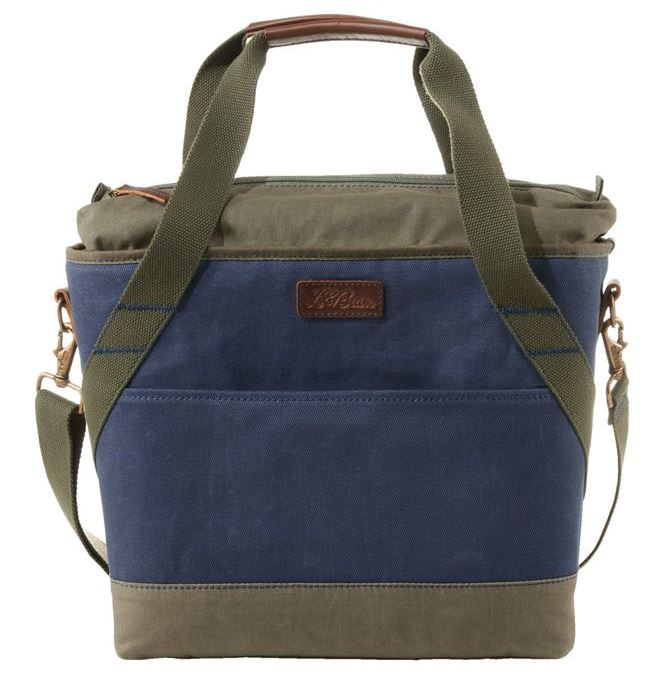 The tote comes in two sizes and two colors…navy and olive green (above) and khaki and olive green–shown below. I went with navy and olive green for my son's tote, but both are great colors!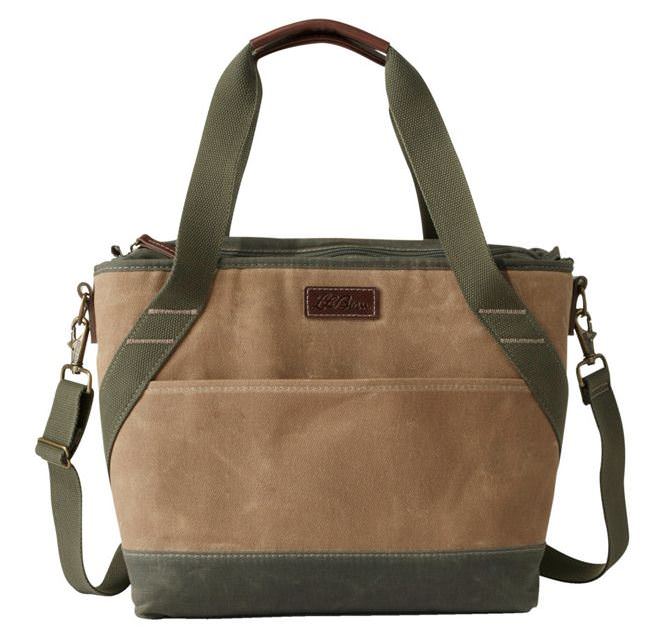 This is how the "Medium" size looks in this photo from the website.
And here's how the large size looks. I could not decide which size to get for my son, because I could see the benefits of having both sizes. So I ended up buying two totes, one in each size. I think he'll enjoy having two sizes from which to choose whenever they are headed off on a camping trip, or just for some of the walks they take on the weekends to local parks.
As mentioned, I went with the navy color and decided to have it monogrammed since that was an offered option.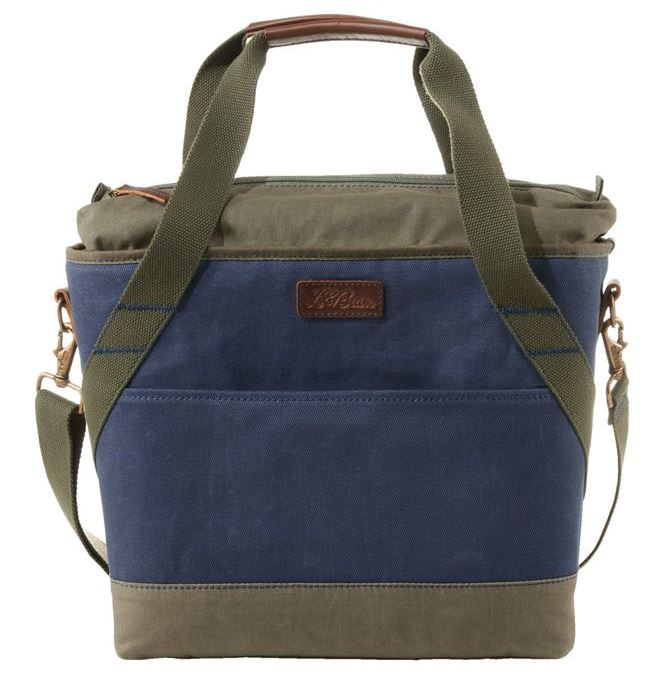 I struggled with choosing the monogram style, was able to narrow it down to two styles. Since I couldn't make up my mind, I chose this monogram style for the medium size tote.
And I chose this monogram style for the Large tote. You get a choice of a gazillion colors for the monogram! This olive green was recommended for the navy/olive green tote and I did like it a lot. I like how it's not too loud/bright, but definitely visible.
This "Platinum" silver color was also suggested. I like it a lot, but I stayed with the olive color for the monogram since the tote has olive in its design.
You can read more about the sale and see both of the colors the totes are available in here: Medium Tote AND Large Tote.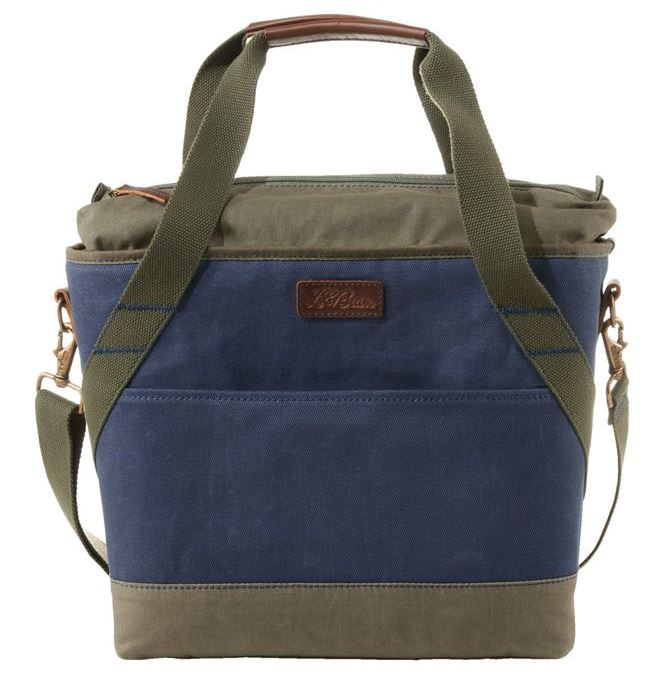 Another Gift Idea: Another option that I think would be really neat for a Father's Day gift, birthday gift, or even a Christmas/holiday gift is one of these cool Fisher Space Pens! Have you heard about these? I didn't know they existed until recently. They are THE pen that was used and continues to be used by our astronauts because they will write under a lot of strange conditions that other pens can not handle. For example, they will write when held upside down, in weightless conditions, and apparently, even underwater. Have you ever tried to write something while leaning the paper against a wall? Doesn't work very well, does it? Gravity can be a nuisance sometimes, ya know? lol
I love the history behind these pens and think they would make a really unique gift for anyone. To read more about this particular pen below, you'll find it available here: Space Pen. Fisher makes a variety of space pens. You can see all the different styles they make here: Fisher Space Pens.
Here's some additional information about the Fisher Space Pen from NASA's website. You'll find their pens available here: Fisher Space Pens.
One More Option: So…about that possible 3rd option for a Father's Day gift–my son is still raving about his new coffee maker! He loves the flavor and says it's the best-tasting coffee he's ever been able to make at home. He prefers the coffee it makes over any coffee he can get in the local coffee shops. He also loves how fast it works. From the time he presses the button to the time he has a fresh cup of hot coffee in his hands is less than one minute. For that reason, he said that he and my daughter-in-love never make it by the pot anymore. They prefer to make it one cup at a time since it's steaming fresh, super fast and there's never any wasted coffee to pour out. You can read more about it and check out the awesome reviews here: Coffee Maker
I hope you have a relaxing Memorial Day weekend! I'm so thankful for all the brave men and women, past and present, who have served and continue to serve our great country! We owe them everything! ♥♥♥
*If a post is sponsored or a product was provided at no charge, it will be stated in post. Some links may be affiliate links and as an Amazon Associate, I may earn from qualifying purchases. *