A couple of months back I shared this wintery-themed table setting for Tablescape Thursday. The centerpiece for this table setting was two silverplate ornament trees purchased from Ross Simon around 20-25 years ago.
View this table in detail in this previous post: A Beautiful Bird-Themed China Pattern for Wintertime.
Since the ornament trees are silverplate, they have a tendency to tarnish easily. Not wanting to polish them every year for fear the silverplate would start to wear away, a few years back I purchased some very large, protective, storage bags made from silversmith's cloth. These large, blue, silversmith's bags are designed especially for storing large silver or silverplate holloware pieces.
Though they don't totally stop silver from ever tarnishing again, they definitely slow the process down drastically. They come in a variety of sizes and I very much recommend them if you have silverplate platters, bowls, candlesticks, or holloware that seems to tarnish easily. You'll find them in various sizes here: Protective Bag for Larger Silverplate Pieces.
I don't remember why now, but after placing both of my silverplate trees into the large, blue silversmith's cloth bags last year to store them away, for some reason I also placed one of the bagged trees inside of a large plastic bag I had leftover from when I had purchased a comforter many years ago. I only had one of the plastic bags so only one tree got stored with this second layer of protection.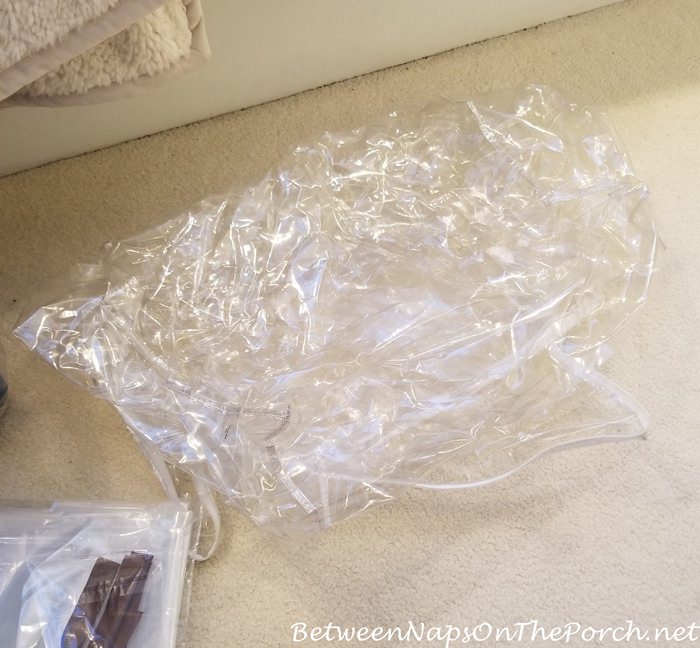 This year when I got the silverplate trees out to decorate them, I noticed something that really surprised me. The silverplate tree that had been double bagged, ( inside both the large silversmith's bag and the plastic bag) was completely untarnished and needed no polishing at all. The tree that had just been inside the silversmith's cloth bag alone, was slightly tarnished and required a small amount of polishing. Ummm.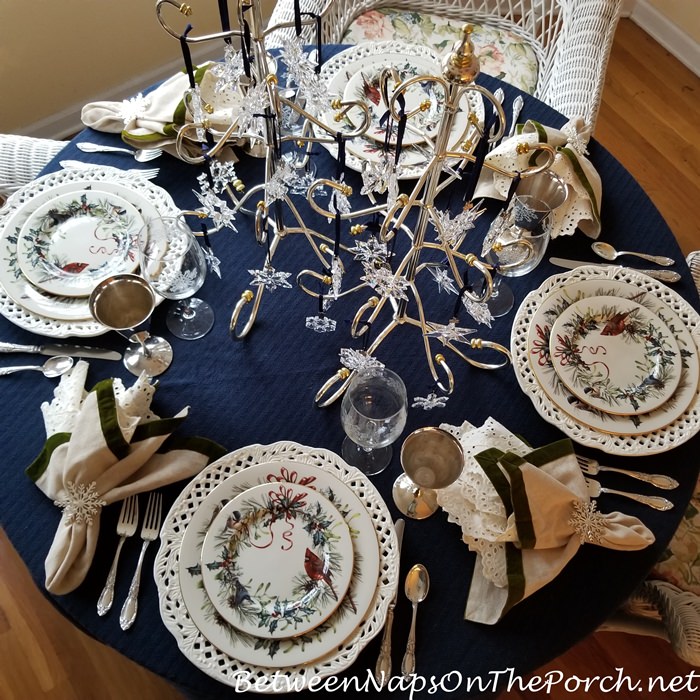 I was really impressed with how effective the double-bagging had worked and how well having that outer layer of plastic had worked to stop all tarnishing.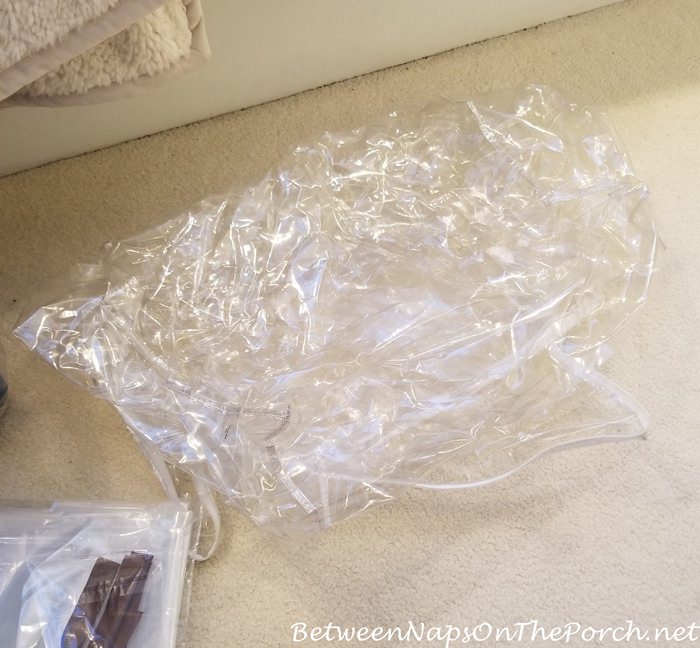 So this year, before I put the trees back in storage, after placing them back inside their individual blue, silversmith's cloth bags, I also placed them inside some extra-large, plastic, storage bags I found online. I really like these bags! The size was perfect for my trees and they even came with a pretty ribbon for tying them off.
I wanted to share this with you because though the silversmith's bags worked quite well, that extra layer of protection really does seem to make a big difference in how little silver/silverplate tarnishes. I don't think I'd store the trees alone inside the plastic bags, not sure that would be enough tarnish protection. But the blue silversmith's cloth bags combined with the plastic storage bags should work well based on my experience with using the plastic, comforter bag over the silversmith's cloth bags last year.
If you have any silver or silverplate items that you store in silversmith's cloth bags, but still find they require a bit of polishing when you bring them out to use, you may want to try adding a plastic bag OVER the silversmith's bag to see if that helps. I'm very happy to have discovered how well this double protection works. The less polishing I need to do, the better, especially when it comes to my silverplate pieces. The bags I purchased came in a set of 5 and are still available here: XL Clear Storage Bags.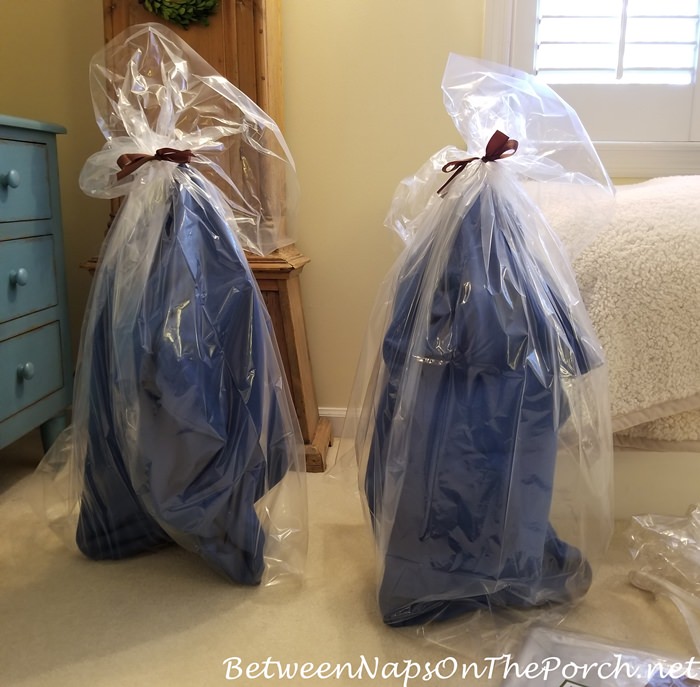 *If a post is sponsored or a product was provided at no charge, it will be stated in post. Some links may be affiliate links and as an Amazon Associate, I may earn from qualifying purchases. *