Where has January gone? Has this month flown by for you, too? This has been such a fun, exciting morning. My son and daughter-in-law are in the middle of a full, down-to-the-studs kitchen renovation and they shared photos with me today of how the kitchen looks after it was completely demoed yesterday. I get so excited for renovations like that and this one is well overdue. My DIL said it hasn't been renovated in 60 years!
Also, I heard from Heather, a lovely BNOTP reader who just visited London and was able to make a visit to Penhaligon's heritage boutique while there. Oh my gosh, I'm so jealous! If I ever get back to London, I so want to visit their heritage store and smell everything! She left with a bottle of one of my favorite Fragrances, Lily of the Valley, which she discovered during her visit was the fragrance the Queen loved to wear.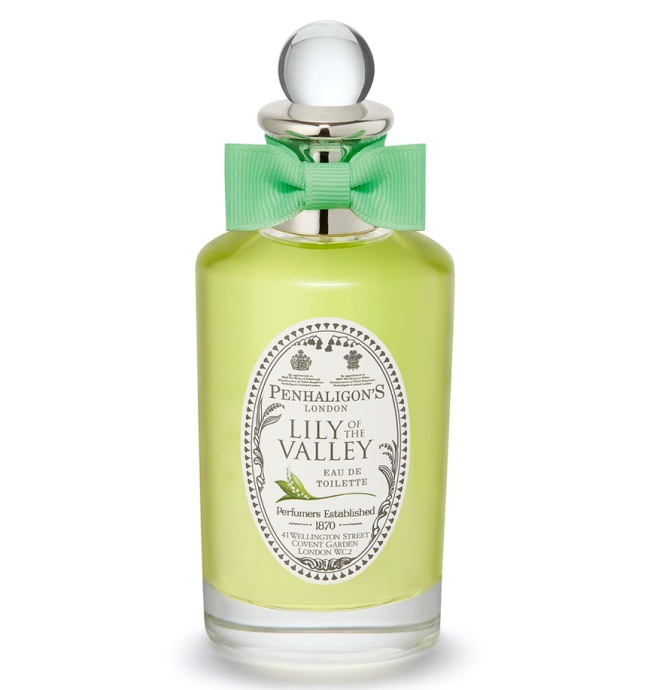 I love Lily of the Valley! I couldn't resist taking this photo when I discovered the bow on Lily of the Valley matched a lipstick case and a Lilly Pulitzer dress I purchased the same summer. Too funny! (Lily of the Valley is available here: Lily of the Valley.)
Heather was also able to purchase an atomizer with their newest fragrance, Highgrove Bouquet. All this talk of renovations and perfume this morning has me in such a great mood today. It also doesn't hurt that it is sunshining so hard outside! After days and days of rain, I am loving it! We should make sunshining a verb, don't you think? Is it sunshining where you are today? If not, I hope this post bring a bit of sunshine into your day!
Before this month gets totally done, here's a quick roundup of some of the awesome things I ended up loving during the month of December. Not sure if I shared this in an earlier Christmas gift idea post but I have loved using this phone stand/holder. My smartphone is quite heavy and I have been having some pain in my hand where my thumb connects to my hand. This stand has helped so much that I keep one on my desk and one by my bed. My hand is doing a lot better. By the way, this is apparently a pretty common "phone injury" issue. I was reading more about it recently online. I love my smartphone but they are a lot heavier than mobile phones of old! This phone stand is available in several colors here: Phone Holder/Stand.
After I saw how much I was using the phone stand, I purchased their iPad/notebook holder. I love the height it adds, much easier to use my iPad at this height. You'll find this notebook stand here: iPad/Notebook Stand.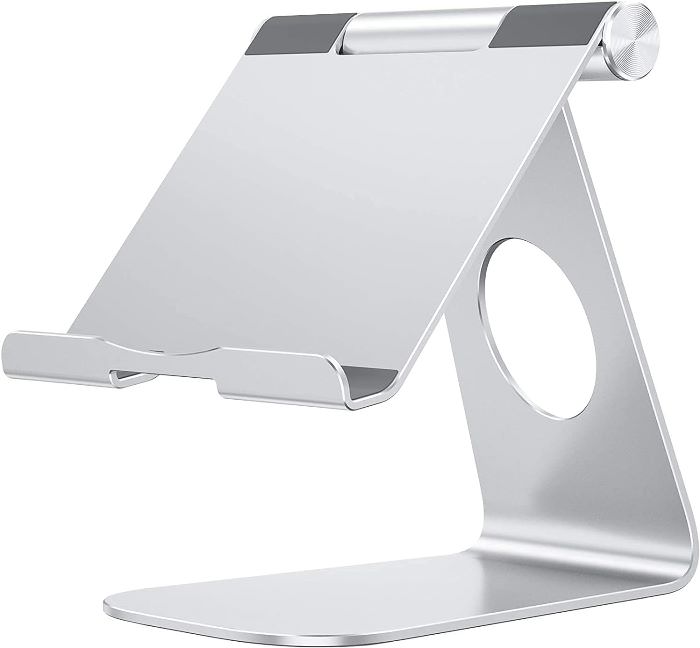 I bought this hilarious Christmas Vacation sweater last year for myself. I also bought one for my son, not knowing if he would wear it anywhere other than at home. This year my DIL hinted that she would love one, too. So all three of us were wearing our sweaters at some point during the holidays and it was a hoot! My son plays poker once a month with a group of friends and my DIL sent me a photo that one of the guys took during their December poker game and I could see that my son had his sweater on. So funny! I know Christmas is over for another year but if you or someone you know is a Christmas Vacation fan, this sweater is a must. We all really like the quality of the fabric, which is 60% cotton, so it's not a cheap feeling sweater at all. You'll find it available here: Christmas Vacation Sweater.
I've mentioned these trash bags before and they are still the only trash bag I will buy. For a while last year, the price skyrocketed. Thankfully, I did not need them during that time since I was stocked up. I just recently purchased two more boxes since the price has come down again. They beautifully fit my Simple Human trash can in the kitchen and the plastic can I have under my desk. I've never had them tear and the handles make it so easy to tie them off. They are my favorite! You'll find them available here: Trash Bags.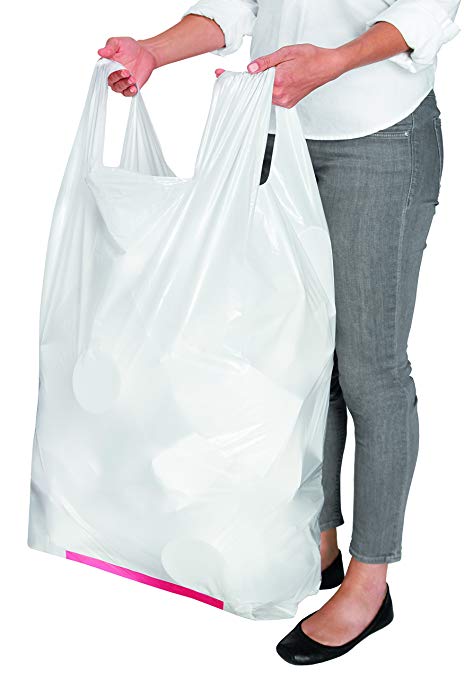 Recently, I shared this adorable bookstore book nook that I assembled for my bookshelves here in the office.
I love it so much but it was missing one important feature.
A cat! The Book nook came with a one-dimensional, very flat dog, but he looked so fake I couldn't bring myself to place him inside on the rug. Besides, every bookstore needs a cat, right? I found this adorable orange kitty and he's the perfect size for this book nook. If you have this bookstore nook or a similar one that needs a kitty, you'll find this cutie here: Miniature Kitty, 1:24 Scale. Mia, a BNOTP reader who has become a wonderful friend over the years, helped me choose a name for our bookstore kitty. She suggested Hemmingway and I love it! ♥
For Christmas, I gave each of my grandsons a Razor Scooter. It snowed several inches a few days before Christmas and stubbornly would not melt since the temps would not rise above freezing. Finally, the day before I left to return home, enough snow had melted that they were able to try them out. My 8-year-old grandson was already a pro, having had a scooter before. The 6-year-old caught on very quickly. My DIL shared a video with me a few days ago and I took this screen capture from the video. They are really loving these scooters!
If you are looking for a future present for a little one, these were a big hit! You'll find them in several colors here: Razor Scooter.
Of course, I have to mention these joggers that have become my winter uniform. I wear a pair every single day here in the house and for running errands. If you are always cold like me, you'll find these here: Fleece-Lined Joggers.
Totally random, but when I renewed my tag this year, I decided to go with a cute tag for the first time ever. There were so many to choose from, it was almost overwhelming. I finally decided on this blue sky/butterfly tag, hoping it will manifest nothing but beautiful blue-sky/white-fluffy-cloud days in my life over the next year. 🙂 I had been meaning to ditch the cheap-looking license plate holder that had come on my car from the dealer, but kept forgetting to remove it. I don't like riding around permanently advertising a car dealership, not to mention that their holder covered up a lot of the tag. I found this simple plate frame and I really like how slender it is–how it doesn't cover up so much of the plate. Of course, you don't have to have anything to hold your license plate onto your car, but I like how it frames the tag. It comes in a bunch of colors and I went with black since my car has black accents and I knew it wouldn't show dirt. It's available here: Car Tag Holder.
I needed a frame for a present this year and purchased this one based on the reviews. I liked it so much, I'm planning on purchasing a few more for my own home. It's beautiful and so reasonably priced. I would have expected it to cost a lot more–as nice as it is. If you need a 5 x 7 frame, you'll find this one here: Gold Frame.
Here are my plans for the rest of the day. lol I have been itching to do a puzzle and started this Houseplant Jungle puzzle last night. It came with a beautiful picture that shows the name of every single plant on the black. I'm so glad they included that…I wanted to know all the names!
If you're in the mood for a bit of puzzling, this is a great one and very inexpensive! I'm very pleased with the quality and the gorgeous detailed image. It's available here: Houseplant Puzzle.
Happy January to you!
*If a post is sponsored or a product was provided at no charge, it will be stated in post. Some links may be affiliate links and as an Amazon Associate, I may earn from qualifying purchases. *