Happy Weekend! The new storage cabinet arrived yesterday. It's downstairs in the basement, awaiting its assembly. I have to admit, I'm a tad nervous after what happened last time I put one together. I just have to remind myself that was a fluke because I didn't have any issues all the other times I've put this cabinet together. Looking forward to sharing some updates with you on Monday!
I'm awaiting the arrival of the dress I ordered recently–it is supposed to be delivered today. If you missed my post where I shared this beautiful maxi dress, you'll find it here: I Bought a Forever Dress Last Night + A Great Sale. The dress is available here: Linen-Cotton Maxi Dress.
When I purchased the dress, I was able to get 15% off by signing up for their emails. They also sent me a code for 15% off. Not sure how many times the code will work or if it's just a one-time-use code, but this was the code they sent in case you would like to try it: BX9752177. Also, they have a great 40% off sale running on a lot of things on their website. Check out the sale here: 40% Off Sale.
So about those April Favorites, Highgrove Bouquet is definitely at the top of that list. I love this perfume and have been wearing it a lot. You can see how much is already gone from the bottle!
I was worried it would sell out since it has been so popular, so last month I purchased a backup bottle. Hopefully, this scent will be around for a long, long time.
Penhaligon's really knows how to do packaging! Their packaging/presentation of their perfumes is always so nice and luxe! If you are interested in this fragrance, it is now available for purchase in the States here: Highgrove Bouquet Parfum.
This book has been on my wish list forever! I am definitely going to add it my decor/gardening library soon. If you love gardening, you'll find it available here: Highgrove: An English Country Garden.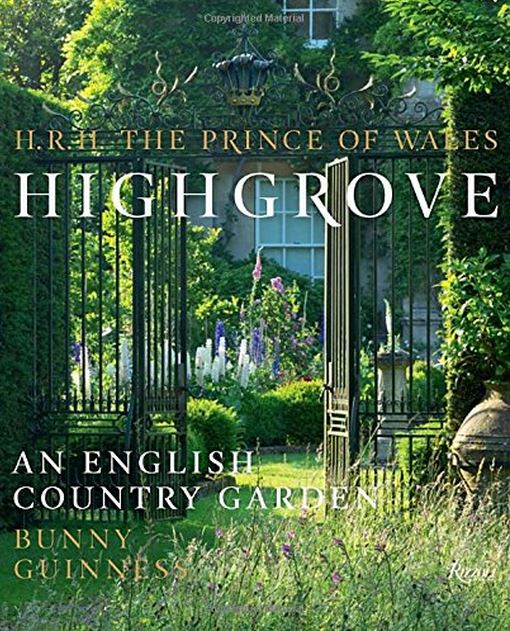 A year or two ago, I shared this adorable pop-up book that I had just purchased from Hermes. I know several of you tried to order it after I shared it, but apparently, they only had a few in stock since it sold out quickly.
If you were one of the dearhearts who left a comment or email saying that you had tried to purchase the book but it was no longer in stock, you can now find it available here: Hermes Pop-Up Book. It's a wonderful gift for anyone who loves beautiful Hermes scarves and the pop-ups are delightful!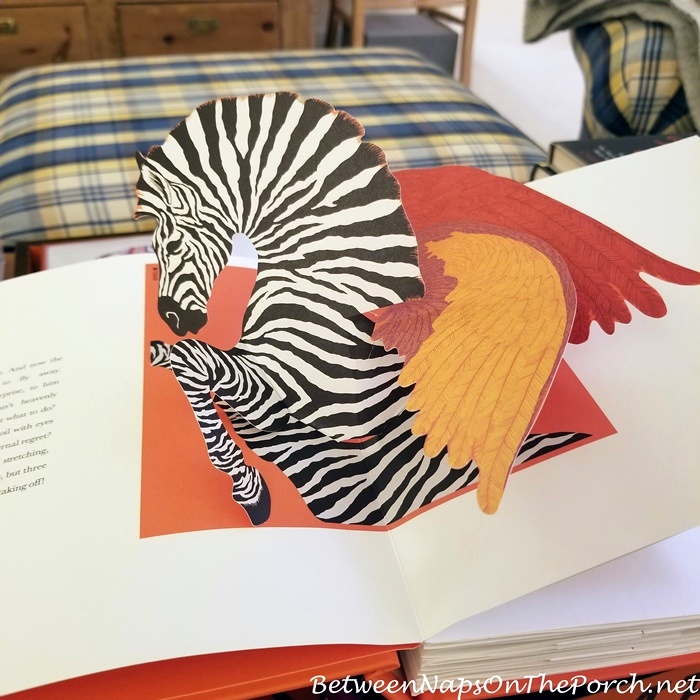 I have a wee obsession with all things Hermes. I love the history of the company (which dates all the way back to 1837) and how six generations later, it's still owned by the same family. I hope they never, ever sell, because I don't want anything to change about the iconic quality of their leather goods and other wares.
Recently a new book about the history of the company came out–it's the small, orange book leaning there at the end. Per the title, it covers "the story of the Iconic Fashion House." If you have an interest in Hermes, you'll find this book (with great reviews) here: The Little Book of Hermes.
Speaking of Hermes, I love, love, love their Kelly Picnic Wicker Bag but the price is completely insane at this point. It was made in very limited quantity, so when you find them available on the preloved market, they go for crazy amounts!
While shopping recently, I came across this bag that reminds me a lot of the iconic Hermes Kelly Wicker bag. Love the design with the bamboo handle and bamboo toggle closure.
It's the perfect size, too! If you love wicker bags for summer, this one is available here for a gazillion dollars less than the Hermes Wicker bag: Wicker Bag for Summer.
This straw bag is also super tempting me! I really love the bamboo handles on both of these bags–giving me classic Gucci vibes! I have a feeling I'm going to purchase one of these two bags, just have to decide which one. You can see more of this bag below here: Summer Straw Handbag.
Another item I've had on my wish list for several months is this super versatile chair/sofa-side table. I have a chair in my master bedroom that I would love to place a lamp and a small table alongside, but it has to be pretty narrow due to where it's located in my bedroom. I think this table would be perfect. It comes in a lot of different colors! If I do buy it, I'll most likely go with this neutral off-white color due to how I change up my bedding twice a year for the seasons.
One of the features I really like is how there's a hidden outlet built into the back, so I could easily plug a lamp in and even a charging cord for my phone or iPad. Love that!
But it gets better–there's a cool magazine/book rack designed into the back of this piece. I don't know who designed this cabinet, but I think it's genius!
In addition to all those other features, there's storage space in front and there's even a drawer. I definitely want to pick up this piece. It's available in this off-white/cream color here: Chairside Table. It's available in a pretty antique teal color here: Chairside Table. It's also available in navy, silver, and gray here: Chairside Table. I found it in a few additional colors here: Chairside Table. So many colors to choose from!
Another favorite of mine from last month is this set of adorable beach-cottage glasses. In addition to being so cute, they are double-insulated so they don't sweat and drip water down onto my desk. Love that! You'll find this set available here: Beach House Insulated Glasses.
Okay, I'm off to get that cabinet put together. Wish me better luck this time! Ha!
*If a post is sponsored or a product was provided at no charge, it will be stated in post. Some links may be affiliate links and as an Amazon Associate, I may earn from qualifying purchases. *