Happy Weekend! I bet you are busier right now than a long-tailed cat in a room full of rocking chairs! I hope this post helps with the last-minute rush for gifts and stocking stuffers. But first…how about a bit of decorating!
Recently, I shared a new update to my bedroom. I finally got around to adding draperies to the windows, something I've wanted to do for a very long time. During that process, I ended up replacing the more modern floor lamp I had in this room for a brass one I had been using in my upstairs living room/bonus room.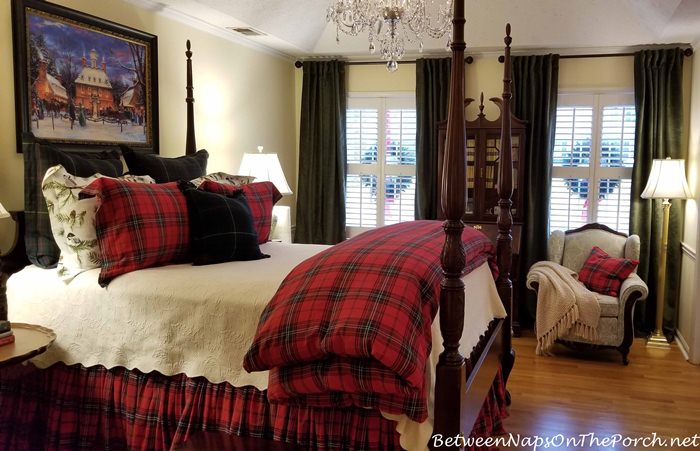 I really like how this lamp looked here but moving it here created the need for another floor lamp in the bonus room.
At first, I shopped for brass lamps since that's what I originally had in this spot, but all the more affordable brass lamps I found online looked super skinny and cheap. The more expensive brass lamps I found weren't that great looking either. Shopping for brass floors lamps really made me appreciate the two I already own. I decided to broaden my search and started looking at non-brass lamps, thinking a white floor lamp would work well in this room.
I lucked out and found one that looked very promising. You can see it there at the opposite end of the sofa where the brass lamp used to be. The reviews were rather mixed–apparently, some folks received lamps that were damaged in shipping. The company must have figured out their shipping woes because my lamp arrived packaged extremely well. Each section of the lamp was wrapped in plastic and secured deep in styrofoam where it couldn't budge or touch anything else inside the package. It was in pristine condition–no scratches or dents of any kind.
I love it! It's quite heavy, very substantial, and was super easy to assemble. Following the instructions inside the box, it only took me around 5-10 minutes to screw the various sections together. I forgot to take a photo of the base, but it has a nice, stacked/tiered base. I think it's a very attractive lamp and it's also very well priced. I'm super happy with it and honestly, I think it looks better in this room than the brass one did. If you're in need of an affordable, substantial floor lamp in white, you'll find this one available here: White Candlestick Floor Lamp.
Stocking Stuffers & A Few Gift Ideas
I've been hoping to put together a list of Stocking Stuffers for you. I know it's coming down to crunch time so here are a few that I should arrive in time for Christmas.
Got any LEGO fans on your Christmas or holiday list? Since I have the Home Alone LEGO set on its way to me (it looks like it will arrive this Sunday) I purchased a couple of these LEGO Brick Separators. This past summer when I was visiting with my grandsons, periodically one of them would bring a couple of LEGOs to me that were stuck together so tightly, they couldn't separate them. I didn't know LEGO made separators or I would have bought these back then. I ended up using a fingernail file. These should work much better! You'll find them here: LEGO Separator-Pack of 2.
I love this lip protector/conditioner I saw recommended on YouTube. I ended up buying some for my son, DIL, and grandsons. It feels awesome going on and really does feel so protective. It's available here: Bioderma Lip Conditioner.
Cutemol will always make any stocking stuffer list I put together. For me (and my daughter-in-law) it's a miracle lotion! We love it and are never without it. It's the only thing that helps prevent and/or helps heal our cracked fingertips and heels. It only takes a small amount so a tube will last for quite a while. I buy it in the large size to keep in my bathroom/dressing room and the small tubes are great to keep in your handbag, glove box, or by the kitchen sink. Men will appreciate it, too! You'll find it here: Cutemol.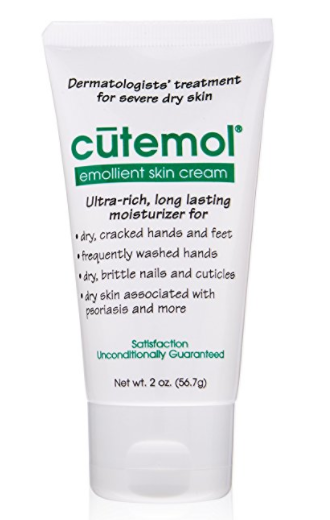 This is my favorite sweater shaver. So far, I've never had it damage a sweater–just follow the directions and be sure to use it on a flat surface, as recommended. It does a great job at removing fuzzies and pills from sweaters. It transformed some of my old sweaters to where they look almost new. Amazing how good they look once you get the fuzzies off! You'll find it here: Sweater Shaver.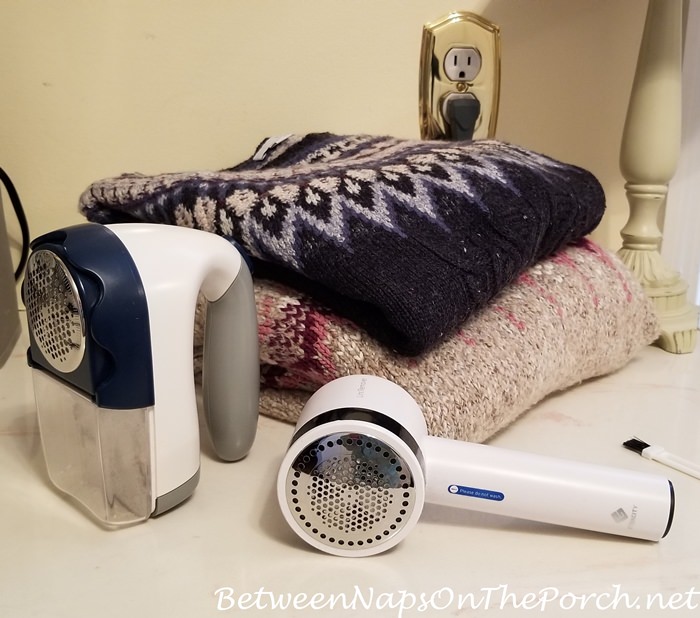 I've tried so many sleep masks over the years and this one has definitely become my favorite! I love how soft it feels, love that it's adjustable, and I love that I can adjust the nose section to make it just right for my face. I like it so much, I've purchased it three times because I was afraid it would disappear from the website and no longer be available. I think with three, I should be set for a long time. You'll find it available here: Sleep Mask. Silk Sleep Mask.
This past summer I purchased friendship bracelets while visiting my grandsons. They were a big hit! Even my daughter-in-law loved them saying they reminded her of the ones she used to make when she was in high school. They are adorable and would be really cute for kids of all ages. You'll find them here: Friendship Bracelets.
Remember this pumpkin Yeti-style tumbler I purchased this past summer? I didn't like the top that came on it so I purchased a Yeti top and it fits great.
When I was shopping for a new Yeti top, I came across these awesome Yeti sliders! Did you know you can replace the plain black slider on your Yeti with one in a fun color? I had no idea! Check out all these colors below! So far I've only purchased the second row in the autumn/fall colors. I have the green one on my pumpkin tumbler. I'm going to buy the last row for spring, I love the bright colors! You'll find these cute replacement sliders in these fun colors here: Yeti Sliders.

Had to include my favorite merino wool socks that I live in all winter. They are super soft and not one bit scratchy. I don't do scratchy, my skin can't handle it. These are great! And they last, I haven't worn a hole in any of mine yet. I've also given them as a gift to my son and he liked them, too. You'll find them for both men and women here: Women's Merino Wool Socks AND Men's Merino Wool Socks. If the guy in your life needs a great athletic sock, these are the ones my son loves: Men's Sneaker Socks.
My son has several of these LED headlamps that he loves to use when grilling out or smoking something in his Big Green Egg. They would also be handy to keep in a car's glove box just in case of a breakdown at night. You'll find it available here: LED Headlamp.
I'm including this fragrance set because it looks like a really nice gift item, but I'm not sure if it would arrive by Christmas. It's available here: Estee Lauder Fragrance Set.
A Few Items That Could Be Stocking Stuffers or Even an Actual Christmas Present
I have these earrings in both the blue and pink crystals and love them! I always get compliments on them when I wear them. They would be great stocking stuffers or really, a nice Christmas present.
You'll find them available in both colors here: Butterfly Earrings. Hopefully, both colors are still available, they keep selling out.
This is my favorite candle, I love the crackling sound of a Woodwick Candle! My favorite scent is Fireside. Again, this would make a great gift that won't stress the holiday budget: Woodwick Candle, Fireside.
Not really a stocking stuffer, but this would be a great gift for anyone who loves birds. I have purchased this beautifully designed, well-made ceramic tissue cover three times now for my own home–that's how much I love it! You'll find it available here: Tissue Cover, Ceramic.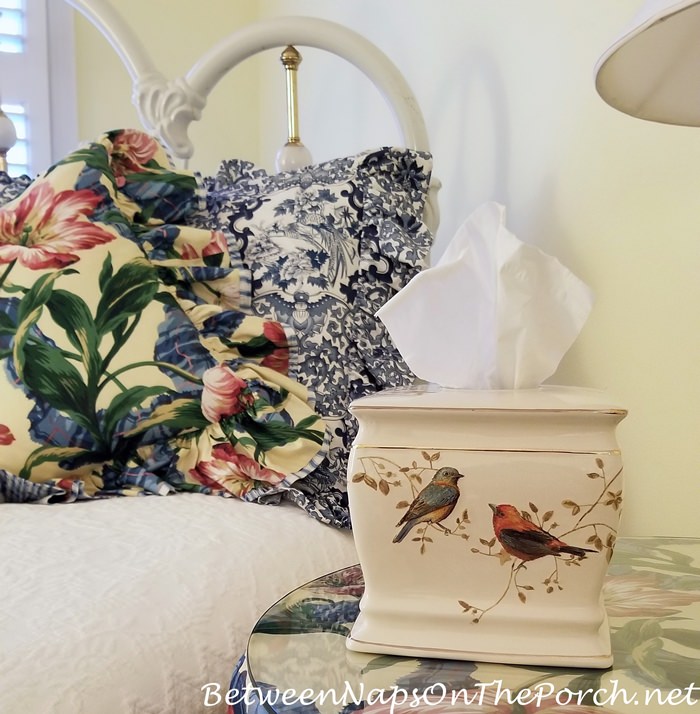 I love this comfy tunic. I purchased it in black but it comes in several colors–and it's super affordable. My daughter-in-law loves it, as well…so it's great for all ages. You'll find it available here: Simple Tunic.
Had to include these glider-style airplanes that I gave my grandson earlier this year. They love them! They come in a set of two, so very affordable gift if you need two gifts. You'll find them available here: 2 Large, LED Light Airplanes.
Hope these stocking stuffer/gift ideas are helpful as you finish up your last-minute Christmas/Holiday shopping!
*If a post is sponsored or a product was provided at no charge, it will be stated in post. Some links may be affiliate links and as an Amazon Associate, I may earn from qualifying purchases. *