I've been shopping for Christmas gifts over the past week and I've found some wonderful treasures. If you've got a few friends and loved ones still on your list, I hope some of these suggestions will be helpful.
So when you're shopping for gifts, you have to buy a little something for yourself, right? Hee, hee. I have been wanting one of these adorable book nooks for a long time, but the ones I always liked were more than I wanted to spend. I came across this one in an Instagram ad and tracked it down and found it for a great price.
Sooo cute! I love how it lights up! I've been craving a little project to work on this winter and this will be perfect!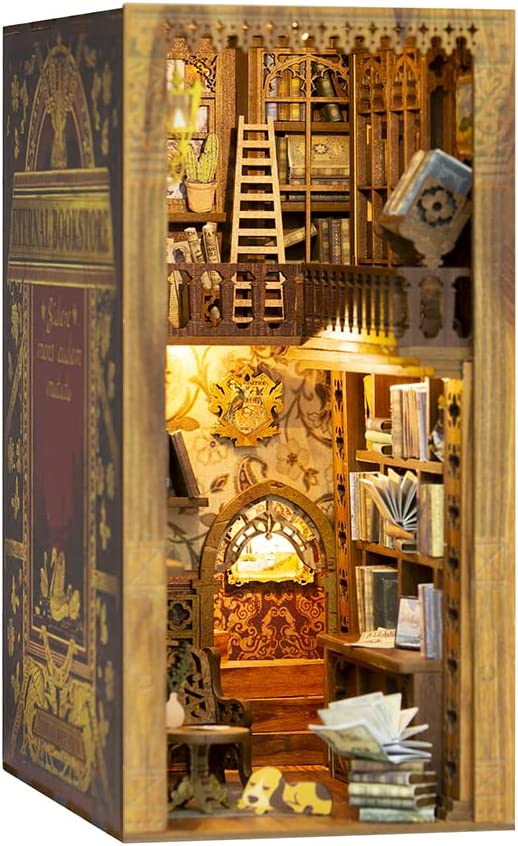 Once it's finished, I plan to tuck it into my bookshelves here in the office. They have them in several designs and this was my favorite. If you've ever wanted a little booknook for your bookshelves, you'll find this one here: Adorable Book Store Booknook.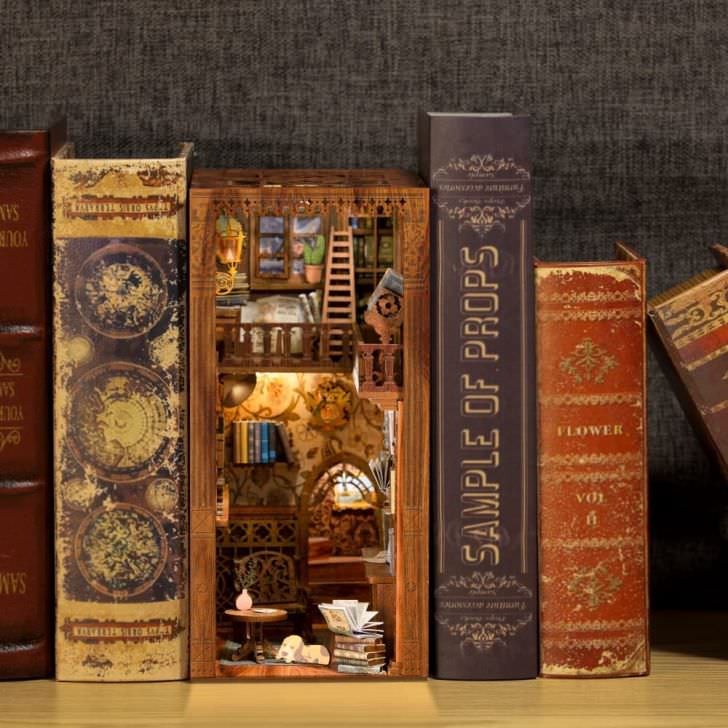 William Sonoma always has amazing hot chocolate. I love this sampler set! It would make a great gift or could even be divided up and used as a stocking stuffer. It would also be great to buy to take to a party for the hostess, or even divided up to give to work colleagues. You'll find it available here: Hot Chocolate Sampler.
I just noticed that all their Expresso machines are currently on sale–an awesome gift for the serious coffee lover! You'll find the sale here: Expresso Machines on sale.
This is one of the gifts I just bought this weekend. I can share it here since the recipient knows about it since I let her pick the color and size. This beautiful Ralph Lauren coat comes in 6 different colors and is on sale from $335 down to $133! Such a great sale!
You can see all the colors it comes in here: Ralph Lauren Puffer Coat.
A few years back I gave this "barn" coat to my son for Christmas. Yesterday my daughter-in-love texted me a photo of the family at an outdoor Christmas event and my son was wearing it. She mentioned that he wears it all the time and that it's his favorite coat. This particular color is available here: Barn Coat.
Since he loves it so much, I looked to see what other colors it came in and I noticed the "redwood" is currently on sale for a great price. I think he'll love having it in a second color. You'll find this beautiful red color on sale here: Barn Coat in Red.
Both my son and daughter-in-law are big-time fans of l.l. bean wicked good slippers. I almost always give them a new pair for Christmas since they always have them on their Christmas wish list.
I especially like this new color they've added for the guys in Black Spruce and Chocolate! Definitely an awesome Christmas gift for the guys on your list. These slippers are available here: Wicked Good Slippers. The women's Wicked Good Slippers are available here: Women's Wicked Good Slippers.
I absolutely love a well-made, longish cardigan and I think this one is beautiful! It also has great reviews!
Love the design! It comes in 6 colors and is on sale here: Cardigan.
I have this sherpa pullover that's on sale in my cart right now. I love the color combo! You'll find it on sale here: Sherpa Pullover.
I have given these wonderful hand warmers as a gift in past years and they were a big hit. I also purchased a pair for myself–they are sooo cute! You'll find them in several colors/designs here: Adorable Handwarmers.
I love these leather card holders and think they would make a great gift for anyone who likes to carry a smaller bag. Plus, they are super reasonably priced. You'll find them available here: Leather Card Holder.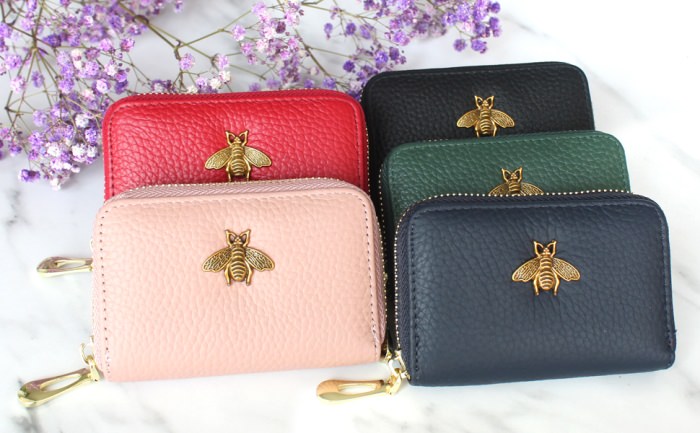 My DIL and I have several of these incredibly soft warm cashmere dusters. If it's not raining, I would rather wear my long cardigan over a coat any day. They are just so warm and comfortable. They are currently on sale here: Long Cashmere Cardigan.
For a great family gift, check out the boardgame, Catan. When I visit my son, DIL and grandchildren, we have the best time playing this game. You'll find it available here: Catan.
I recently purchased this boombox for my grandsons and they loved it! They are just 6 and 8, but they had no trouble figuring out how to work it. You can read more about it here: Boombox with CD Player, AM/FM Radio, Cassette Player with Remote.
I've recommended this emergency radio before and I still think it makes a great gift. My son and DIL used theirs a while back when they had really bad weather and couldn't find anything on TV or online about the exact locations of the storms. My son swears by it so I consider it one of the best gifts I've ever given them. You'll find it available here: Emergency NOAA Weather Radio.
Connect 4 is a great gift for the kiddos that won't break the budget. My youngest grandson and I played it the last time I was there visiting. It's great for ages 6 and up. You'll find it available here: Connect 4.
Puzzles are always a great gift. I especially enjoy this one and it's available here: Tea Party in the Garden Puzzle.
One last great sale I just discovered–this pretty fleece sweater is on sale from $49.50 to $24.99! It comes in several colors. I think I need one! You'll find the sale here: 1/4 Zip Fleece Sweater. I think it's a one-day sale so if you love it, don't wait since I think the sale for it ends today.
Happy shopping! If I come across any more awesome sales, I'll add them to the end of this post today and tomorrow.
*If a post is sponsored or a product was provided at no charge, it will be stated in post. Some links may be affiliate links and as an Amazon Associate, I may earn from qualifying purchases. *