I have two full-size wallets that I enjoy using, but occasionally when I'm carrying one of my smaller handbags and need to carry a few more things along with me that day, I'll downsize into a compact wallet/cardholder. I have one compact wallet in a pretty blue color but would like one in a more neutral color to go with my other smaller size bags.
I was leaning toward buying a black Chanel cardholder, thinking it would go with everything, but I decided to see what else was out there first. I was delighted when I came across these adorable leather wallets/cardholders for the ridiculously awesome price of $13.99.
I was really happy when I saw they are all designed with RFID protection. That is so important these days! You may remember when I thwarted a thief who was trying to scan my credit cards in a market in Egypt. (Read more about that in this post: How I Foiled a Pickpocket Thief in the Khan Al-Khalili Bazaar in Cairo) . Unfortunately, this type of activity happens everywhere these days, including here in the U.S.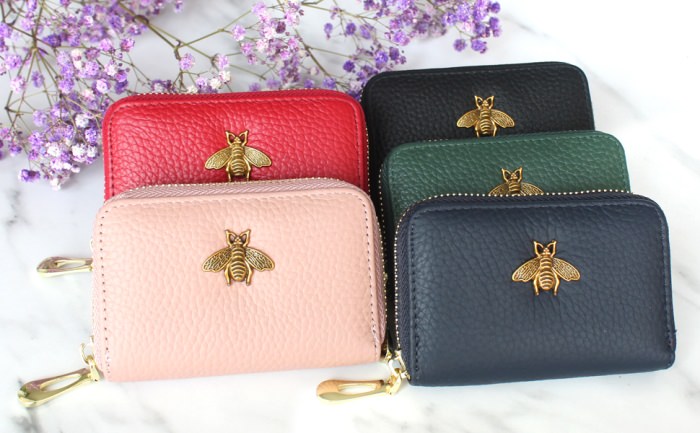 I first purchased the pink wallet shown above. I liked it so much when it arrived, I've already ordered it again in black. In person, it's a bit more of a muted pink and not quite as light pink as it had appeared online, but it works beautifully with my rose-pink wicker bag.
I'm so impressed with the quality of this wallet! The leather is really nice and the zipper works flawlessly. In the back of the wallet, there's a little zip pocket for holding a few coins. There are 12 accordion pockets for holding credit cards, loyalty cards, Driver's License, etc…. Since the price was so reasonable, I expected the little dividers inside to be cheaply made. They are not! They are made from a sturdy, nylon type fabric that feels quite substantial.
There are two wider pockets for holding cash, one at the back and one at the front.
I found this beautifully-made, very affordable wallet here: Leather Compact Cardholder Wallet.
Update: Just discovered they make a slightly large size of this wallet…you'll find it here: Leather Cardholder Wallet.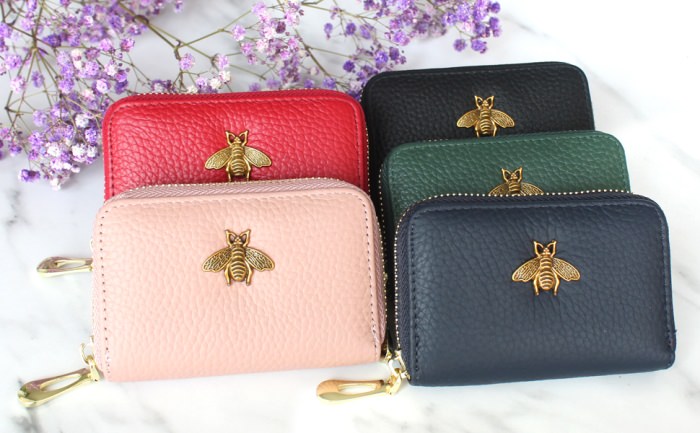 I also ordered this one in red thinking it would be fun to use at Christmastime. I love the little deer motif. Is it too early to start Christmas shopping for next year?
Deer version is available in several colors here: Deer Card Holder.
This photo more clearly shows what fits inside.
This wallet can be ordered in a variety of colors and designs. The bee and the deer are my favorites. I love the little tree, too.
You'll find the tree version shown below in several colors here: Tree Cardholder Wallet.
As I was writing this post, I discovered they even make this wallet with a little Fox motif. Feels very English, doesn't it? Sooo cute! (Update: I ordered this brown wallet with the fox motif. It doesn't have the little zip coin section inside like the other wallets above do. That works out great for me since I never carry coins but just wanted to mention in case that's a feature you need.)
You'll find the fox cardholder wallets in several colors here: Leather Fox Cardholder Wallet. I think I need one of these to go with a brown leather handbag I own.
I knew I had to share these amazing leather cardholder wallets! I can't believe you can get this quality wallet for such an amazing price!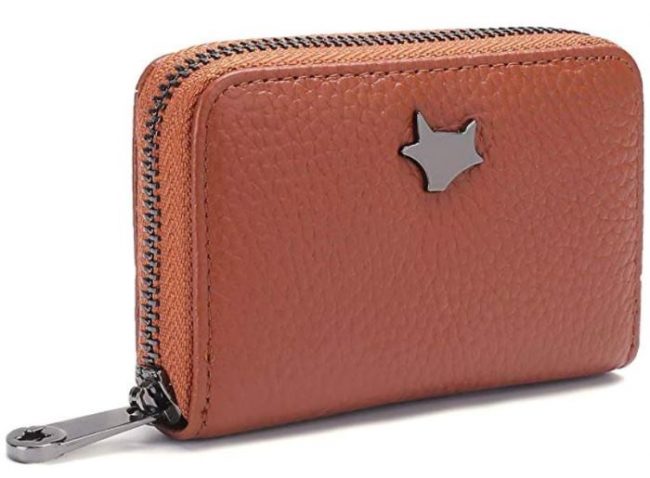 *If a post is sponsored or a product was provided at no charge, it will be stated in post. Some links may be affiliate links and as an Amazon Associate, I may earn from qualifying purchases. *