I've never ridden a horse, although I think they're beautiful, and I would starve to death if I had to hunt for my food, but there's just something about the whole equestrian and hunt lifestyle in design, decor and clothing that I find so appealing and intriguing.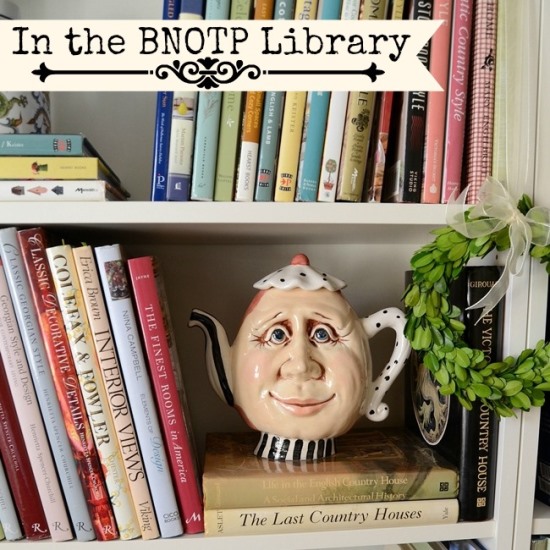 In the BNOTP Library: Equestrian Style: Home Design, Couture, and Collections from the Eclectic to the Elegant

Author: Vicky Moon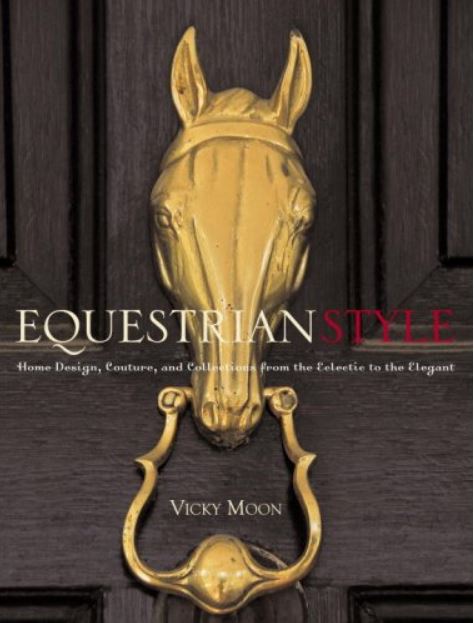 3 Things I Like About This Book:
I love books that approach design from a different angle than the same-old, same-old that we see in all the decorating magazines. This book, Equestrian Style, reminds me very much of all the books I have collected and love by Larry Sheehan, books like The Sporting Life, The Birding Life, The Angler's Life, The Gardener's Life, and Living With Dogs. They are all about how our passions (fishing, birding, hunting, gardening, etc…) spill over into all the areas of our life including how we dress, how we decorate our homes, what we collect, etc… Equestrian Style does the same thing and is written for those who love and enjoy the equestrian lifestyle, be it in clothing, decor, collectibles, on the farm, in the field or at the track. I was seriously drooling over the full two-page spread of equestrian china patterns.
Of course, my favorite part of the book is seeing into the homes of those featured in the book who live the equestrian lifestyle. Some are truly beautiful and all are fascinating.
The photography in this book is beautiful! Unfortunately, Amazon doesn't give you a peek into the book (shame on Amazon!) but their description of the book is fitting:
In this luxurious tour through stylish equestrian-themed interiors, Vicky Moon captures the rich details—from the coveted to the quirky—of the art, architecture, clothing, and people inspired by the classic horse motif. Vicky Moon captures the equestrian way of life with an unprecedented peek into dozens of stunning residences. You'll visit a French-accented mansion decorated with contemporary horse art; an equestrian resort on 395 acres, complete with cottages for rent and a large private collection of carriages; a spa with a swimming pool for horses; and a working barn that Kathryn Ireland decorated to do double duty as a home for a professional horseman, riding instructor, and model whose students included Jackie Kennedy Onassis.
You can read more about this book, Equestrian Style: Home Design, Couture, and Collections from the Eclectic to the Elegant
at Amazon where I normally buy my books, via the picture link below.
Pssst: If you would like to be notified of new "In The BNOTP Library" posts, subscribe to have updates delivered to your Inbox HERE or via the gray subscribe box at the end of this post.
You'll find previously featured books from the BNTOP library here: In The BNOTP Library or just click on the collage below.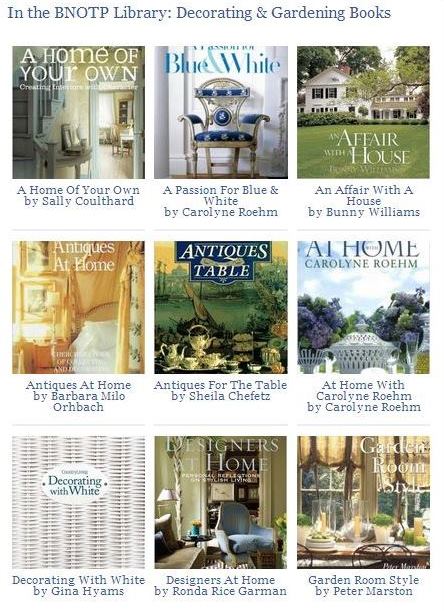 *If a post is sponsored or a product was provided at no charge, it will be stated in post. Some links may be affiliate links and as an Amazon Associate, I may earn from qualifying purchases. *