I had a big decision to make today. So what did I do? I procrastinated and started cutting up vegetables, instead.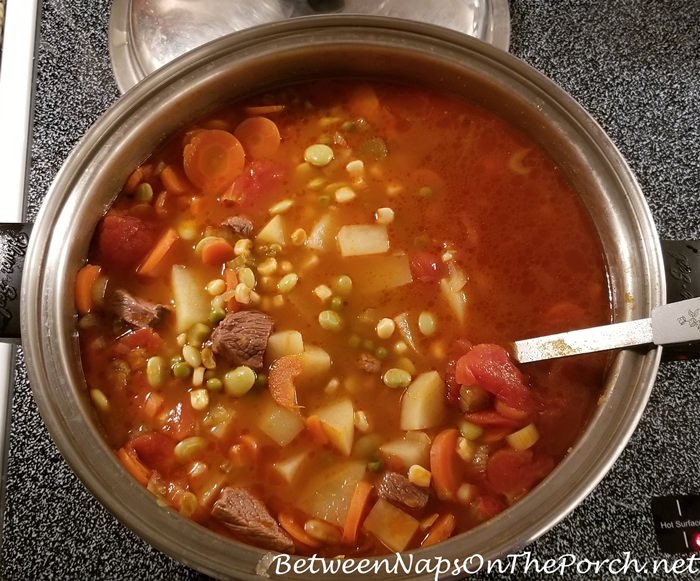 This is the best vegetable beef soup! It smells so insanely good while cooking…makes the whole house smell that way, too. It's made from a recipe I found in an old Southern Living magazine, if I'm remembering correctly. I always change the recipe a bit by adding some stew beef. The recipe makes a big pot of soup, which means leftovers for days! Love that!
You'll find the recipe in this previous post here: Vegetable Beef Soup.
Christmas Markets Along the Rhine
So about that big decision: I won't be able to be with my son, dil and grandchildren for Christmas this year, so at this late date I booked one of Grand Circle Travel's (GCT) "Last Minute Travel Deals." You may remember when I traveled with them to Italy in the fall of 2015–read more about that trip here: Italy. I traveled with their sister company, Overseas Adventure Travel (OAT) to Morocco this past spring–read more about that trip here: Morocco.
The trip I'll be taking this time will be a 12 Day Christmas Markets trip along the Rhine River. (Read about it here: 2017 Christmas Markets Along the Rhine.) After I booked the trip, I was told they still had one room left. I see they have removed the trip from their "last minute travel deals" page, probably because it's getting almost too late for them to book the flight at this point.
The trip was discounted down from $1,795 to $795 and the flight was $1,200 which isn't bad considering the flights are well over $3,000 now if I were trying to book it myself. They charged a Single Supplement of $495, something their sister company, OAT, doesn't do. So the trip including all meals, flights and transfers (and the single supplement) worked out to be $2,400. Not too bad for a 12-day trip.
I've always wanted to see Germany during the Christmas season. At the start of the tour, we'll see a bit of Amsterdam and later in the trip we'll venture into France, but the majority of the tour will be in Germany. Here's a map showing all the places we'll stop off along this Rhine Cruise. The ship will only carry 140 passengers, so I think it will be a fun trip.
As mentioned, there was one double room left after I booked my trip today. I don't see the trip listed now under their last minute travel deals, but if you're interested in going, give them a call to see if that room is still available and if the last minute deal is, as well. It works out to be $1,000 off per person, and if two folks are going, you won't have to pay a single supplement like I did.
They used to give another $100 off if referred by someone. Not sure if that works for their Last Minute Travel Deals, but doesn't hurt to ask. My Customer number for referrals with them is 2634289 if you want to try for that extra discount.
View all their current last minute travel deals here: Last Minute Travel Deals. Not all are really "last minute" at that link, some don't leave until April 2018, yet they are still discounted as last minute deals.
If you like small group tours, check out GCT's small group travel site, Overseas Adventure Travel. They also give an additional amount off if referred. That's who I used for my trip to Morocco where I slept for two nights in the Sahara Desert under the most amazing stars I've ever seen in my life! (See photos here of our camp here: Luxury Camping in the Sahara Desert, A Moroccan Adventure.)
*If a post is sponsored or a product was provided at no charge, it will be stated in post. Some links may be affiliate links and as an Amazon Associate, I may earn from qualifying purchases. *