Before reading today's post, you'll want to read this previous post for it to make sense: Paris Apartment, Another World Frozen in Time
After reading about the Paris apartment abandoned for seven decades, I lay in bed that night thinking how great it would be if we could fill in the blanks, imagine the rest of the story behind this mysterious tale. The next day, several folks left comments on that post expressing the same thoughts I'd had the night before.
So here it is, my amateur attempt to get this story going. You play an important role because you get to continue and complete the story in your comments. You get to decide what happens, how it ends!
A Wee Disclaimer: This was written off the cuff. I am most assuredly not a history or French buff, so please excuse any inaccuracies.
Lost in Time
She loved this apartment, she had loved it since the first day she set foot inside. The beautiful wood ceilings reminded her so much of her childhood home, a home rich in history and memories having belonged to her grandparents and their parents before.
As the light streamed in, the apartment took on an eerie feel. With each passing day there was more talk that war was imminent. How had things gotten to this point? The thought of guns and war sent a chill through her body, shaking her soul to its very core.
The neighbors on either side had already left, she knew she couldn't wait any longer. She would go south where family would be waiting. They had been after her for weeks asking how much longer she was going to wait. She would be safe there away from the horrors that were surely coming.
This was so hard, trying to decide what to take. There was so little time to prepare, to pack. Oh, how she wished she hadn't put off sorting through all her letters, her writings, all her important papers. Now they lay strewn in a jumbled mess, her frantic, last-minute attempts to go through them before leaving.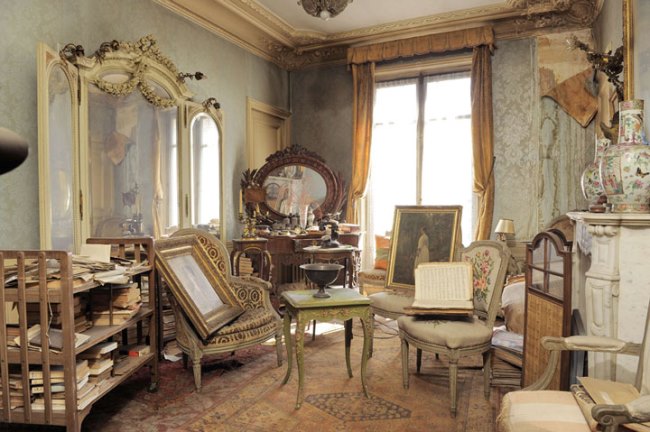 The decision to leave had been a difficult one. How could she just leave everything behind, all the beautiful furniture and pottery she had inherited and lovingly collected over the years. And what about the paintings, her cherished paintings! Oh, this was almost more than her heart could bear!
She would fit one, just one small painting into her trunk. It was the one he had painted of her not long after they first met. He would be upset when he learned of her departure. She was taking the coward's way out, leaving it all in a letter she had written assuring him they would see each other again when everything was over. In her heart she hoped it was true but at that moment nothing seemed certain.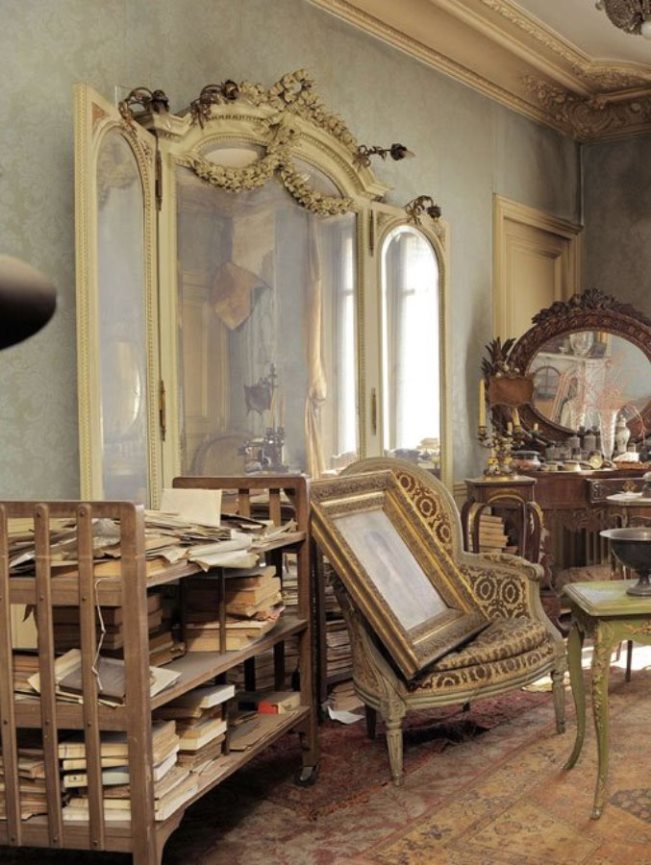 The morning sun was coming in even brighter now, filling the room with light as it always did this time of day. It seemed to be trying to persuade her the world wasn't coming to an end, though her heart thought differently. It ached as she ran her fingers over the beautiful, sterling vanity set he had given her on her last birthday. Such a thoughtful gift, now being left behind as there was just room for the essentials.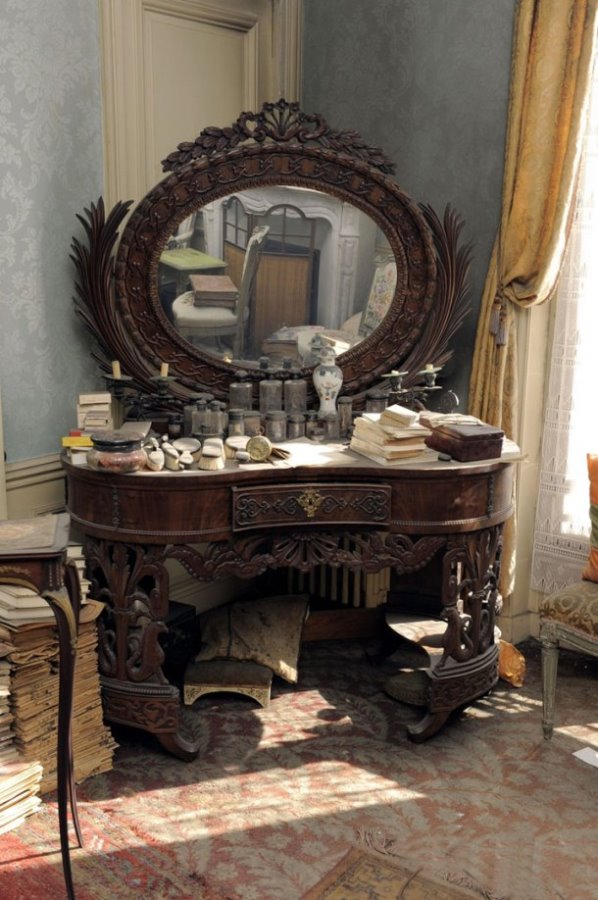 He was always giving her extravagant gifts, even exotic birds collected during his travels. It was he who had given her Mickey. How had he known a silly mouse with big ears would be just the medicine she needed during those difficult days as she worked hard to regain her strength.
She had been deathly sick, no one was even sure she would pull through. But when the fever broke, he was there, waiting by her bed holding tight to Mickey, praying for her healing. His prayers had been answered; she had made it. How could she leave him now? How? "None of this makes any sense," she cried, kicking the footstool hard, sending it under the dresser in anger.
She shook her head trying hard not to think of all she was leaving behind. It tore at her heart as she bent down and scooped Mickey up into her arms, hugging him tight against her chest. She promised him she would return. Was she talking now to Mickey or was that her heart thinking of him. She whispered softly telling Micky it was now his job to watch over things. She was sure she caught the hint of a smile on Porky's face as she gently placed Mickey back down on the floor beside him.
She stood back up and turned, her eyes falling on the beautiful image of her grandmother. Oh, how she wish she could talk to her now. She would know what to do. She would be able to tell her if she should stay or if she must leave.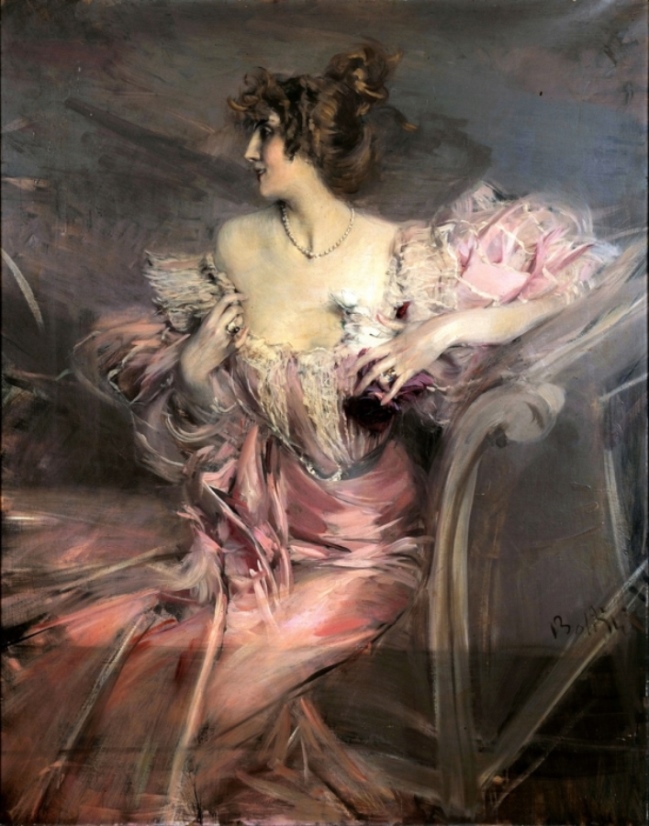 As she stood in the doorway, she paused and looked back one last time, trying hard to memorize every little detail of this beautiful place she had called home for so long. Her heart raced, pounding as if it might beat right out of her chest. A tear rolled down her check, falling upon the lace bodice of her silk-crepe dress.
For just a moment she thought of staying and facing whatever the future held. Then she heard it, it was Grand-Maman's voice reassuring her, "Go sweet child, you can not stay. You are not alone, you know I am always with you no matter where you go."
She straightened upright, steadied herself and inhaled deeply. With her heart in her throat, she slowly pulled the door closed behind her. The sounds on the street were different now. Things were changing and she wondered if life would ever be the same.
Your turn.
Please continue the story in the comments, writing a few sentences or a paragraph to move the story forward.
There are so many unanswered questions. Where did she go? Why did she never come back? Why did she keep the apartment all those years? Why didn't she come back for her things?
If our story falters, feel free to step back in and leave another comment moving it forward again. There may be a slight delay before comments post, but I'll approve them as quickly as I can. Not sure how this will work, but we'll give it a try 🙂
Look forward to hearing what happened over the next 7o+ years before the then, Mrs. De Florian, passed away at the age of 91, leaving her apartment, a time capsule of life in France during the 193o's, to be rediscovered.
*If a post is sponsored or a product was provided at no charge, it will be stated in post. Some links may be affiliate links and as an Amazon Associate, I may earn from qualifying purchases. *