It's so beautiful outside today!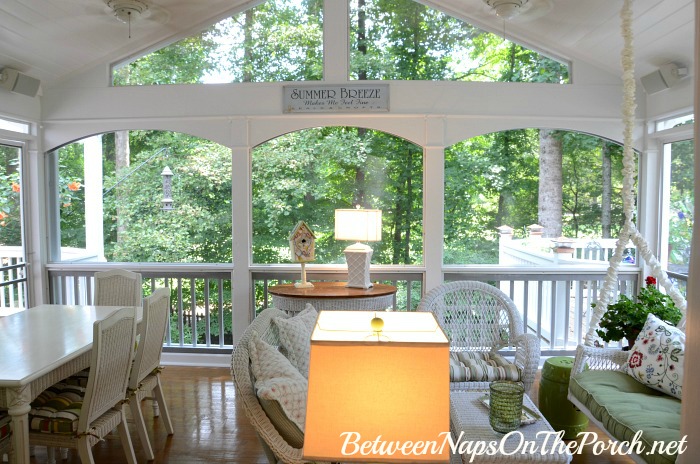 Grab that glass of iced tea and let's head out to the porch!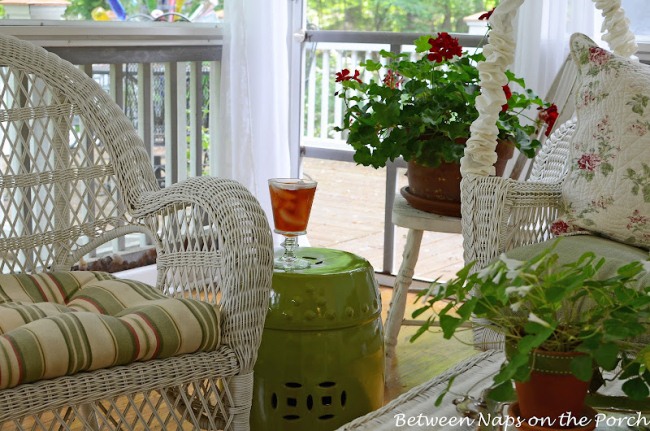 I had several ideas about things I could share with you today, but then I had a better idea. I'm always a little worried that I've missed a question you may have left in a comment. It would be easy to do because if I'm away from my home on an errand during the day, I'll often pull out my phone to read and post comments that have been left here on the blog. I love hearing from you!
If someone asks a question in a comment and I can't respond right at that moment, I do my best to remember to respond as soon as I return home. But I always have this nagging worry that I've overlooked a question or forgotten to get back to someone.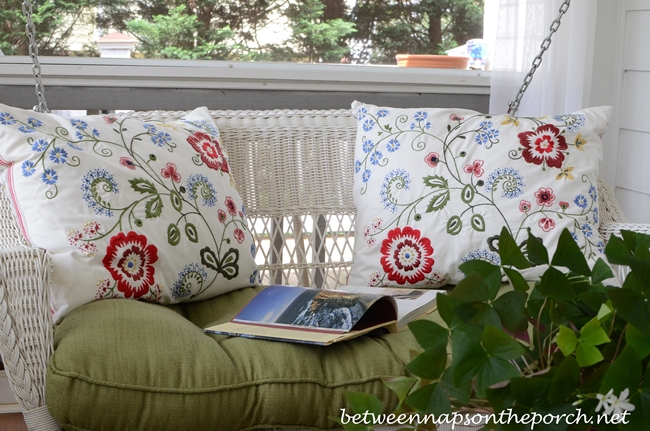 So if you have a question for me, leave it here on this post and I'll answer! Maybe you've wondered where something I used in a table setting came from–or maybe something you saw in a room of my home. Maybe you've been trying to find an older post or tutorial here on the blog but haven't been able to locate it and would like the link. Or, maybe you have a question about some project I've done. Whatever it might be, leave your question in a comment and I'll do my best to answer.
If you don't have a question, leave me a comment and tell me about you! I know blogging can be kind of a one-way street sometimes, but I'd love to know more about you! Don't be shy! Tell me what state or country you live in, where you last traveled, which posts you enjoy the most here at BNOTP and would love to see more of–anything you wish to share about you!
Also, if you ever leave a question in a comment and you don't get a reply within a day or two, you can always e-mail me at [email protected]. It may take me a day or two to reply since my Inbox gets away from me at times, but I do reply to all emails, albeit sometimes a bit later than I would like.
Looking forward to learning more about you, dear Friends!
*If a post is sponsored or a product was provided at no charge, it will be stated in post. Some links may be affiliate links and as an Amazon Associate, I may earn from qualifying purchases. *