Happy Weekend! I have so many great May favorites to share with you today! I've been looking forward to doing this post all this month! If you were one of the folks who commented that you wanted to purchase the cabinet that I've been buying to use here in the garage…
…and now in my basement, they are back in stock again. I just got a third one for the basement on Thursday and put it together yesterday. I have quite a few updates to share on Monday, including a sneaky trick I learned about putting the doors on these cabinets from reading the reviews. Anyway, you'll find these cabinets available here: Storage Cabinets.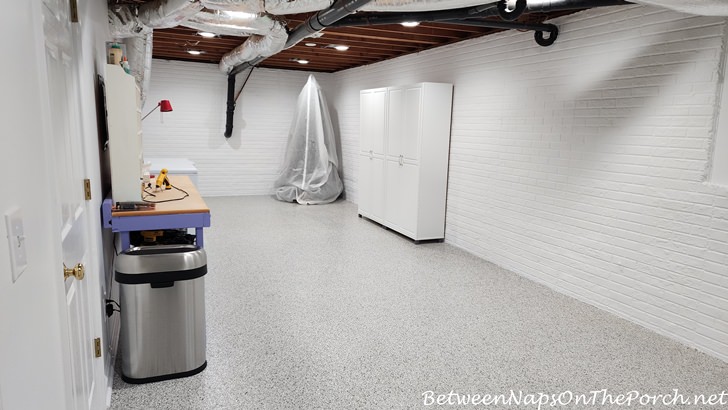 Out of everything I'm sharing today, this may be my favorite of all! A few months ago I visited my eye doctor for an exam and decided to try wearing my Gas Perm contacts again whenever I leave the house. I got a brand new pair of gas perm contacts and was super excited to shop for a new pair of stylish, polarized sunglasses to wear with them. I splurged on a pair of Maui Jim sunglasses after a YouTuber I follow recommended those. I have really enjoyed wearing them, but they are too pricy to buy more than one pair.
Fast forward, another YouTuber I occasionally watch recently shared a pair of Polarized sunglasses that she had purchased. I was shocked by how reasonably priced they were–I always thought you had to pay a hefty price for polarized sunglasses. I ordered a pair and love them!
I am so happy to have found this brand because they have a really huge selection of polarized sunglasses that are super stylish, flattering, and incredibly well-priced. Most are in the $14-17 range which means I can have several pairs from which to choose when I leave the house. And since returns are free, I can return any that don't work for my shape face. Love that! Just had to share these because I'm so excited to have found stylish, affordable Polarized sunglasses! You'll find all their Polarized styles here: Polarized Sunglasses.
Absolutely love this spice organizer I purchased back in May! Oh my gosh, it has been a game-changer for sure! Don't know how I ever lived without it all these years! If you need a better system for storing spices in your kitchen cabinet, I highly recommend this spice organizer. If you get one of these, be sure to check out the video(s) on YouTube that shows exactly how to put it together. It really isn't hard, just a bit confusing when you first open the package. The videos made it easy to assemble. You'll find this spice rack/organizer here: Spice Shelves.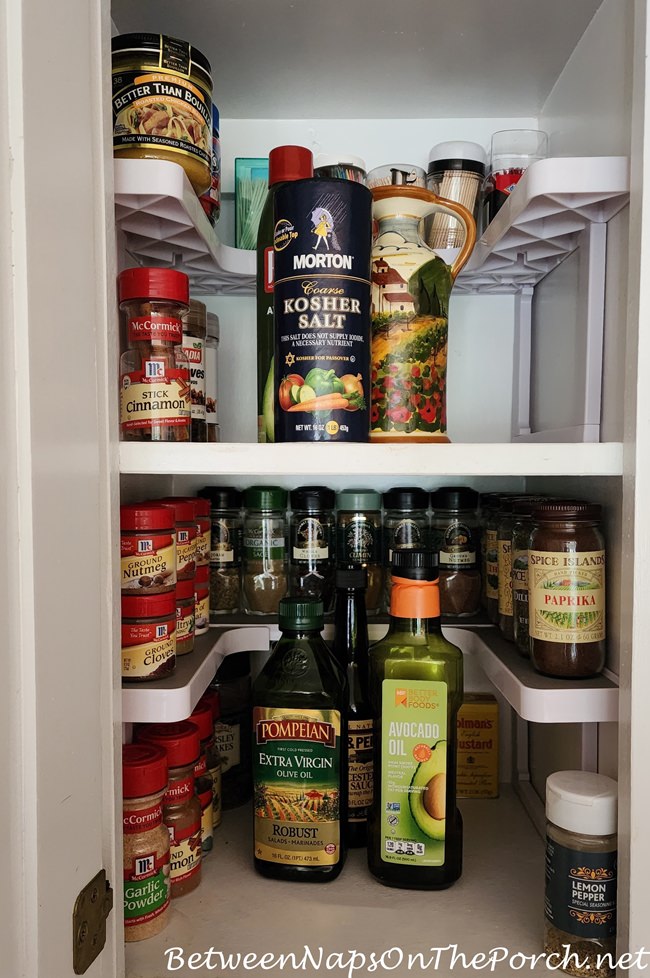 I'll be visiting my grandsons in July and guess what we'll be doing? We will be having a water balloon fight! Ha! I can't wait! I just came across these awesome reusable water balloons a few months back. I had to think about it a while before I purchased them since they are a little pricey when you buy the large set. After reading the reviews, I decided they sounded like they were worth the price and bought a set. I can't wait to show these to my grandsons, they are going to love them! We love our water balloon fights in the summertime! These will be so much more fun than regular balloons since they fill up instantaneously when you place them underwater. They are perfect for playing with in a pool! Check out the reviews for them here: Water Balloons, Can Be Used Over and Over.
You guys know I'm a huge Yeti fan; I have a lot of their tumblers. Recently, I came across this tumbler that's a lot less expensive than the Yeti brand and claims to keep ice and drinks cold for a very long time. I love all the colors and monogram options they come in!
You can see some of their monogram options in this chart.
I really like this design a lot! These are available in a ton of colors here: Personalized Tumbler.
I haven't purchased any of these drink covers yet but I think they are hysterical! I definitely want to buy a few to give as gifts for Christmas or to use as stocking stuffers. They come in a bunch of different styles, this is just a small sample below. They are soooo darn cute! You'll find them available here: Adorable Covers for Drinks.
Now that summer is here, I am living in these cotton pajamas again! I sleep in a pair every night, and when I awake, if I have no place to be that day, I stay in them for the rest of the day. They are beyond comfortable and so perfect for hot summer days here in the south. I must have 6-7 pairs now–just purchased another set in May. I hope they never stop making these and just keep coming out with more and more designs. I will definitely keep buying them! You'll find them in several designs/patterns here: Cotton pajamas.
I purchased a pair of these Skecher sandals last summer and loved them so much, I repurchased them again this year. The pair I bought last year is still going strong, but I like them so much, I wanted to have a backup pair. They have amazing arch support which is super important to me. Love them and very much recommend them! You'll find them in different colors/designs here: Sandals.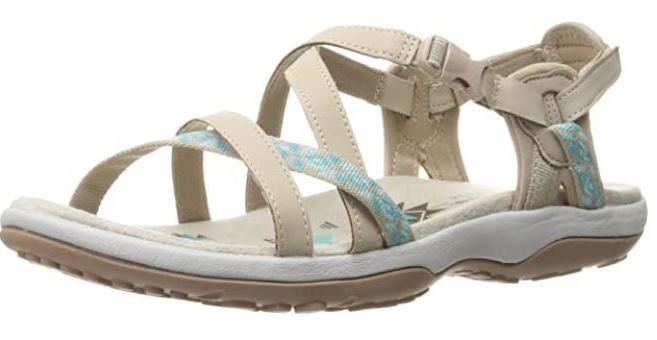 I don't know what put pumpkin seeds into my head recently but I purchased this large container in May and have so enjoyed snacking on these! They are great mixed into a leafy green salad and just recently I discovered they are delicious sprinkled over ice cream. They are a healthy snack that I really enjoy indulging in during the day. I buy the roasted, unsalted type, but they probably offer them "salted" if that's what you prefer. You'll find these available here: Pumpkin Seeds (Roasted and Unsalted)
I've been wearing Flowerbomb so much lately and getting a ton of compliments! Even the guys who came and picked up a broken cabinet commented on my perfume and asked what I was wearing. That really surprised me! I love this fragrance! It's currently on sale here: Flowerbomb Perfume.
I may add to this list today because I know I'm leaving some things out, but I hope you found this helpful! Have an awesome weekend! See you on Monday for Metamorphosis Monday!
*If a post is sponsored or a product was provided at no charge, it will be stated in post. Some links may be affiliate links and as an Amazon Associate, I may earn from qualifying purchases. *