Just a quick post today to share a few of my favorites that I enjoyed during the month of September.
I shared this book in a previous post but I wanted to share it again because it's one of the few books I've read over the years that I can't get out of my mind. I purchased it on Audible and listened to it during a long road trip a while back, but I think about it almost weekly, sometimes daily.
I know I'll be listening to it again because, in addition to being inspirational, it actually provides simple steps/advice we can use to make small changes that create remarkable improvements in our everyday lives. I was already doing some of the things he suggests. Now I know why I was doing them and why they've always worked!
This book would make a great Christmas gift for anyone, especially that hard-to-buy-for person on your gift list. You'll find it available in several formats here: Atomic Habits.
Another book I've really enjoyed going back through this past month is James Farmer's, A Place to Call Home.
This is such a beautiful book and perfect for anyone who loves classic design.
You'll find this beautiful book available here: A Place to Call Home. It's definitely one you'll pick up again and again. I love it and can't wait until he writes his next one!
I love iced tea and drink it all year round. I used to prepare it on the stove, but not anymore. This iced tea maker is the easiest way I've found to make great tasting iced tea, plus it's fast! It comes in a few different colors and you'll find it here: Mr. Coffee Iced Tea Maker
I shared these awesome trash bags a while back and I continue to love them! They are the perfect size for a 13-gallon kitchen trash can. When you order them, you get a huge amount. I took several rolls up to my son/daughter-in-law on my last visit and they loved them, too. I just repurchased them even though I'm nowhere close to being out. I just wanted to make sure I had another box on hand just in case they disappear from Amazon as products sometimes do.
They are very easy to get over the rim of a trash can, are nice and heavy duty and I love the handles which make them super easy to tie off. You'll find them available here: Trash Bags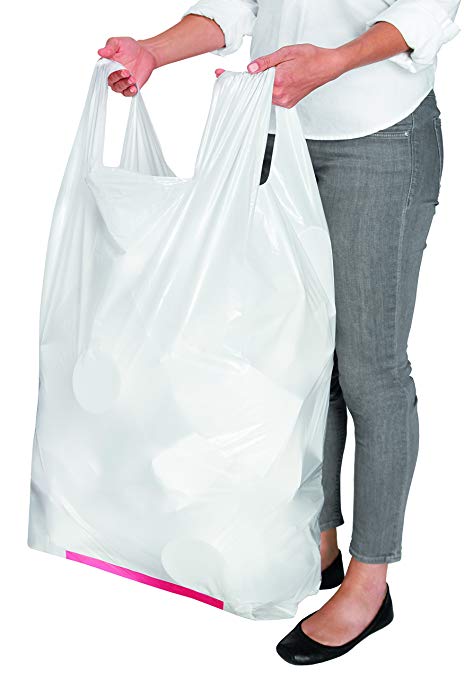 Greeting Card for Hermes Handbag Lovers
I came across these adorable greeting cards recently and ordered several for my handbag loving friends. I had the seller leave the inside blank so I could use them as regular note cards, birthday cards or for whatever I need. If you know someone who loves handbags, especially Hermes handbags, these are available here: Greeting Card for Hermes Handbag Lovers. The seller also had cards for the shoe lover, too.
In September I hung the wreath I purchased last fall.
I love how it looks on my front door and was thrilled to see it's still in great shape!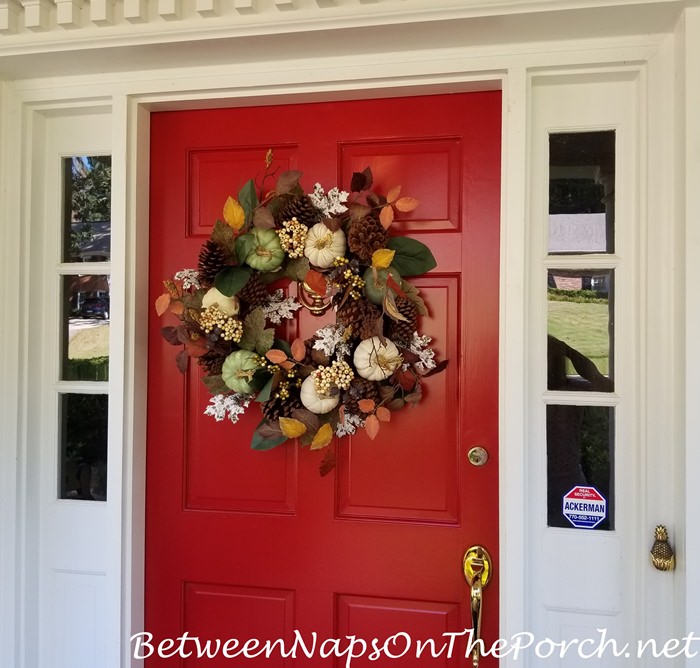 It appears they have it back in stock again this year. I think it's the same wreath or one that's very similar. You'll find it here: Fall Wreath.
See all their wreaths here: Autumn Wreaths.
Winter is coming so I've stocked up on my absolute favorite lotion for the winter season. This stuff is in one word: Amazing! It's the only thing my daughter-in-law and I have found that prevents getting split fingertips in the winter. It will also transform your feet in the space of about a week if applied every night.
Note: When you apply it to your hands and/or feet, you won't be able to use your hands or walk around barefoot for about 5-10 minutes until it fully dries. But it lasts a really long time on the hands, so it's definitely worth the wait. You'll find it here: Cutemol.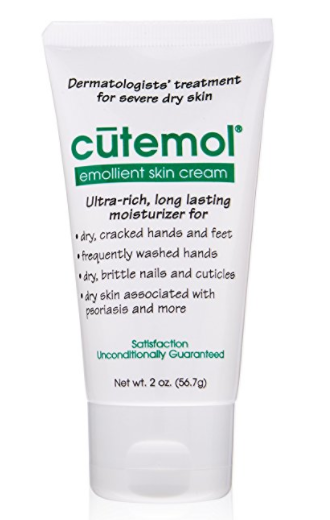 Love this for preventing dry chapped lips. I like to put it on at night before going to sleep. This size is super handy for carrying in my handbag. You'll find it here: Aquaphor Lip Protection.
I have to include this guy in my roundup this month.
I've loved seeing him in the center of my breakfast table this past month. He makes such a nice statement as a decorative piece when he's not employed as a centerpiece/vase. If you're hosting Thanksgiving at your home this year and need a show-stopper centerpiece or a beautiful statement piece for your entry or living room, you'll find this handsome guy here: Pheasant.
Back in December 2018, I purchased my first ever desk planner. I've always kept a large planner on my desk but I wanted one in a notebook form that I could take with me when I travel. I didn't like any of the inserts that came with the planner but found an Etsy shop that had the cutest dashboards and calendar pages!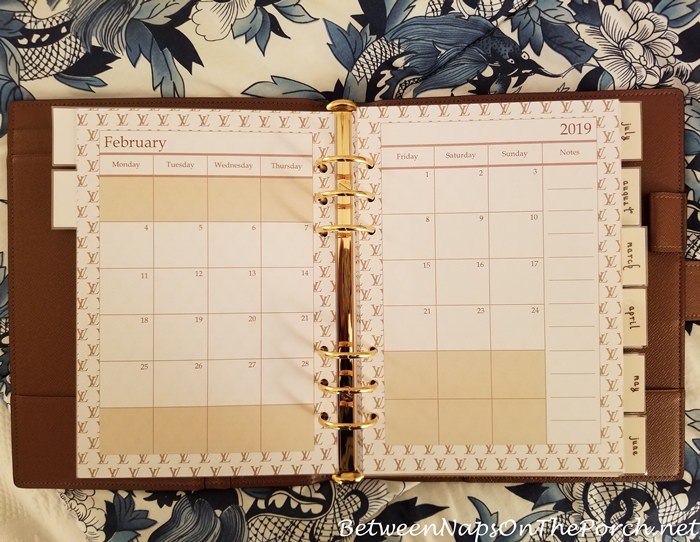 I bought quite a few and have sooo enjoyed them over the past year. It's coming up to the time I'll need to buy new calendar pages so I was checking out the new dashboards, too.
There are so many cute ones for fall…
…and for Halloween. There are way too many designs to share them all here, but if you have a notebook agenda/planner, you'll find all her cute designs here: Calendar/Planner Pages and Dashboards.
That link goes to all her new fall dashboards, check out her sidebar on the left for all the agenda/planner refills and the other items she carries.
It's the little things that can brighten your day. I'm going to order this one below with the castle. It's perfect for the month of October, romantic with just the right amount of mystery!
See you tomorrow for Tablescape Thursday!
*If a post is sponsored or a product was provided at no charge, it will be stated in post. Some links may be affiliate links and as an Amazon Associate, I may earn from qualifying purchases. *