I'm always getting questions about how I keep the porch looking so clean. Wellllll, it isn't always so clean. I think it just appears that way in pictures. Every spring around April, a monsoon of pollen hits. When I got home from the hospital on Friday, here's how I found the porch. Notice how the table seems to have a yellowish cast?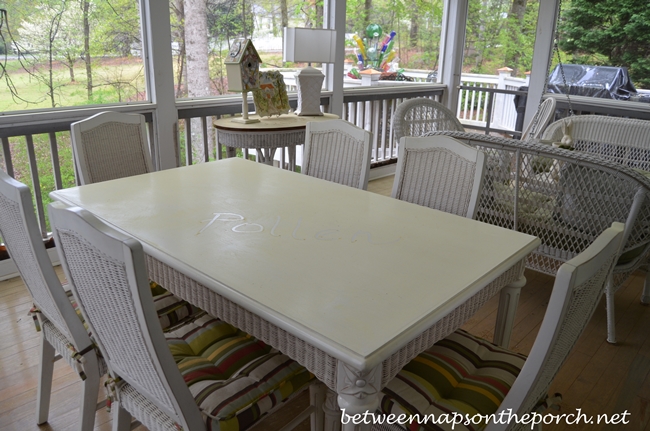 It's all pollen and it's just getting started!
You have to wade through the pollen to move around on the porch! Imagine pollen so deep you need waders to walk! lol Okay, it isn't that bad, but it's pretty rough. A respirator might be in order! I think there's a wood floor underneath there somewhere.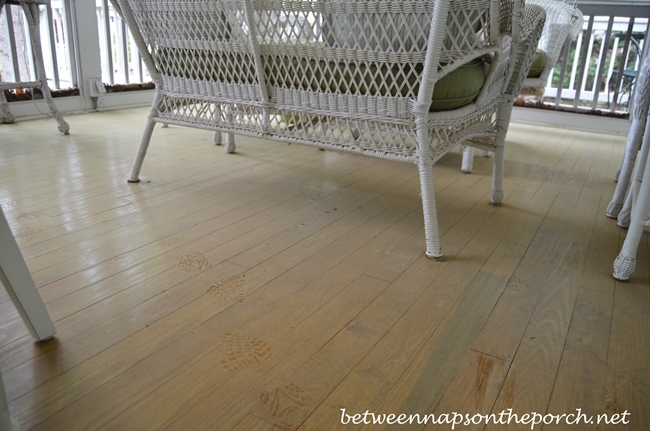 I usually end up cleaning the porch a couple of times during the pollen season. I clean it, then a few weeks later it's as bad as ever and I clean it again. I'm still a bit too tired to do any cleaning, but today I've been trying to decide if I should just wait and let it get even worse, or clean it now and again in a couple of weeks. I have a feeling I won't be able to wait.
So I want to know, how do you handle the pollen this time of year? Do you let nature do its worst and then give your porches, cars, decks, etc…one big cleaning when it's all over? Or, do you clean along the way so you can enjoy those spaces sooner than later.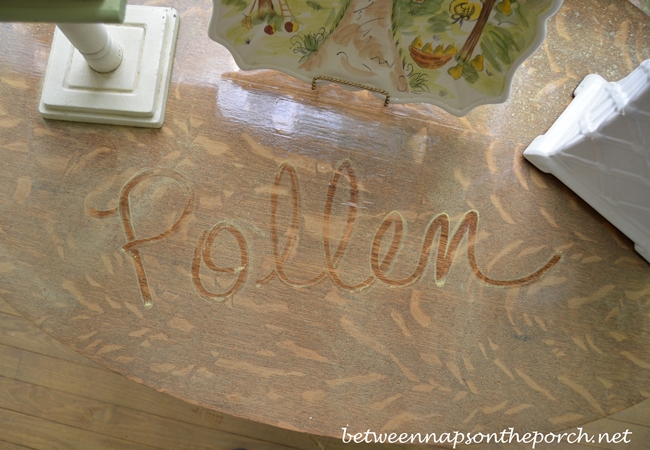 *If a post is sponsored or a product was provided at no charge, it will be stated in post. Some links may be affiliate links and as an Amazon Associate, I may earn from qualifying purchases. *