Now that the holidays are behind us and I have a bit more time, I'm starting to go through all the photos I took while traveling this past fall to Africa, Italy and Mexico. I took a lot so it's taking a while to go through them and choose the best to share.
I also shot a little video along the way so I'll be mixing those into each post as I share the beauty of these amazing places. I can't wait to share the fascinating animals we saw in Africa, the gorgeous architecture and beauty of Italy and the Amalfi Coast and the Mayan Ruins on the Yucatan Peninsula. If you follow Between Naps On the Porch on Instagram HERE, you've seen some short snippets of video.
The day we visited Positano, located on the Amalfi Coast of Compania, we only had about an hour to explore this wonderful place. I would gladly go back and spend several days there, so an hour was definitely not enough. On Monday I'll share what it was like to be down there on that beach looking up at the homes and villas that feel as if they were carved right out of the hills.
I took this photo as I climbed, climbed, climbed the streets to reach our meeting spot. I ended up going higher than I needed, but I think it was meant to be since it let me capture the view of the Positano coast on this cloudy, rainy day.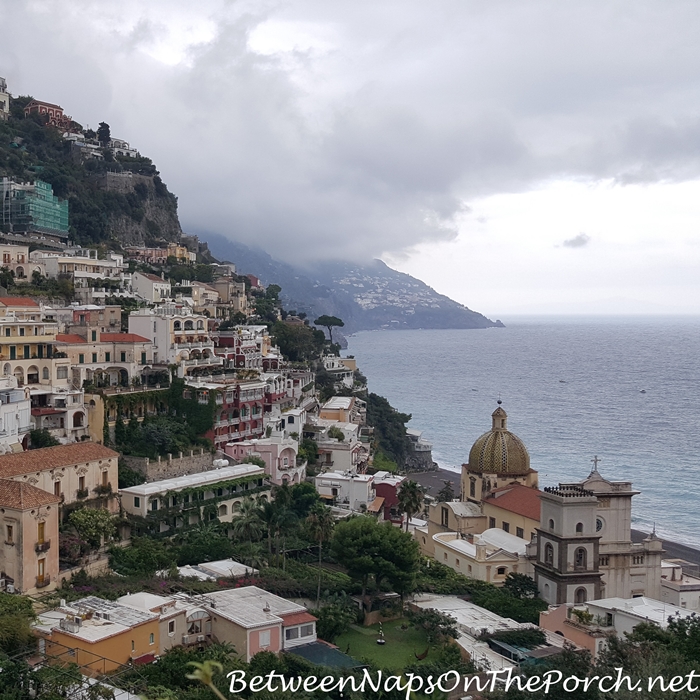 As I climbed the winding, narrow paths up, I came across so many beautiful doors. Occasionally I stopped to take a photo. I wanted to photograph a lot more than I did but I knew I'd be late meeting back up with our group if I kept stopping. Hope you enjoy the ones I did capture and the video you'll find at the end of this post.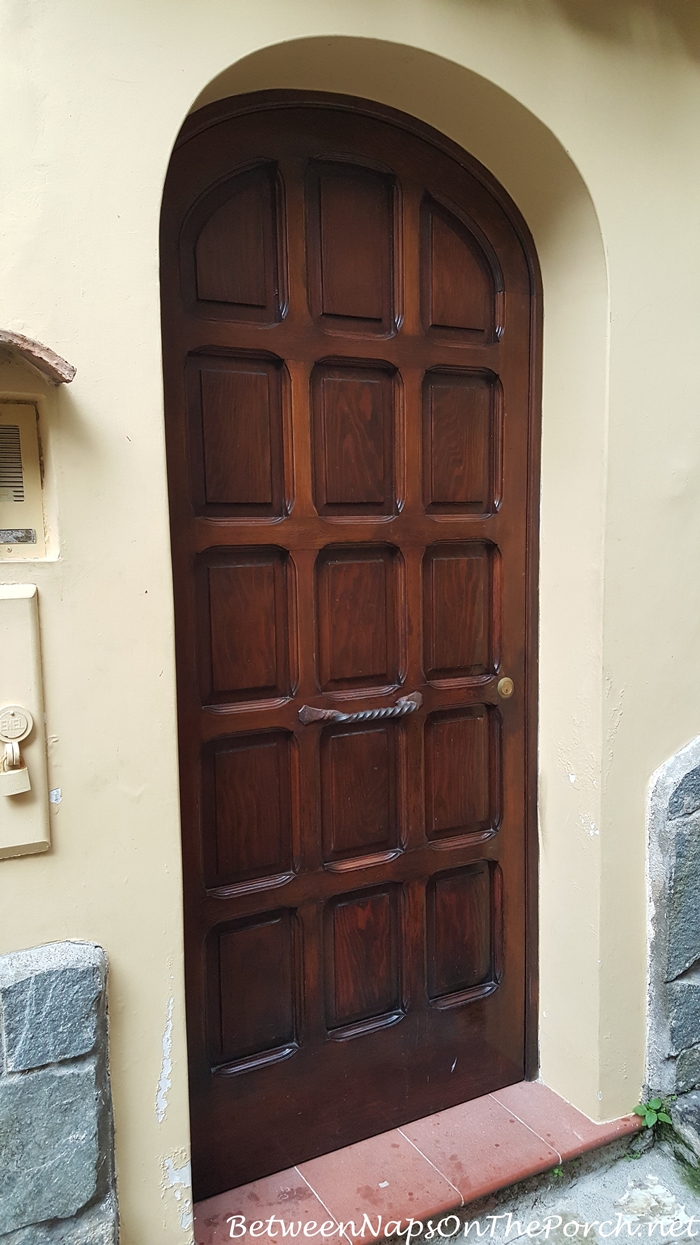 Wish I could have explored every nook and cranny of this beautiful hillside town.
I'll share more of this beautiful place on Monday, along with some additional video.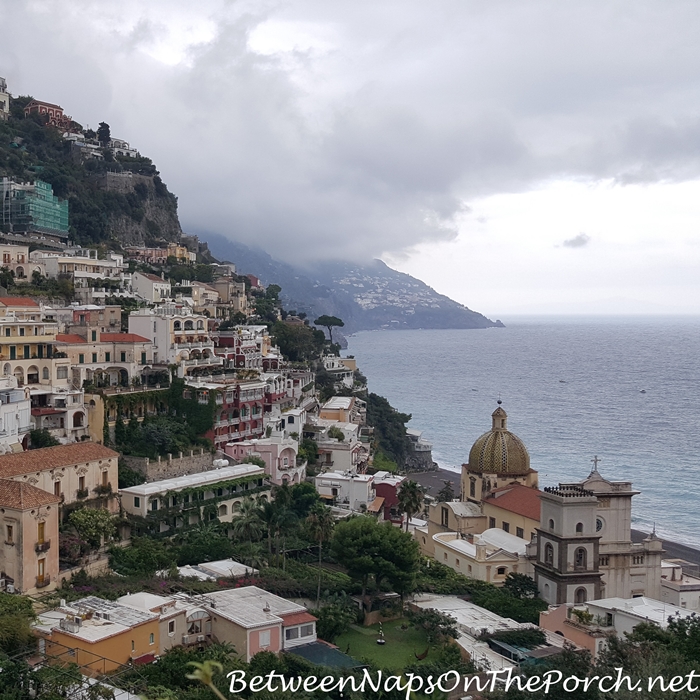 In the meantime I thought you might enjoy hearing the bells of Chiesa di Santa Maria Assunta. I was so surprised and thrilled as I climbed the stairs and suddenly the air was filled with the sound of beautiful bells ringing out. Hope you enjoy!
Pssst: Once the video is playing, click on the You Tube logo to watch it in a larger format at You Tube.
Remember the boots I shared a while back, the ones I wore on many of the rainy days in Italy? In the photo below, I'm wearing them on the beach in Positano. I noticed last night, they are now on sale here: Plaid Rain Boots. I've enjoyed them so much this fall and winter, I'm super tempted to buy another pair in a second color.
Have a great weekend, see you on Monday for Metamorphosis Monday!
*If a post is sponsored or a product was provided at no charge, it will be stated in post. Some links may be affiliate links and as an Amazon Associate, I may earn from qualifying purchases. *