Happy Valentine's Day! Hope your day was absolutely grand! The weather here continues to be amazingly beautiful. I'm sure Mother Nature is going to wake up at any moment and realize that while she was napping, spring snuck in. Until she does, we will continue to enjoy these 60 and 70 degree, sun-filled days. Even the birds in my backyard were chirping up a storm today. They seem as excited about these spring-like days as we are.
Today I had a luncheon and shopping date with my friend, Marie. While visiting her home, I took some pictures of her Valentine's Day decor.
It will all be taken down tomorrow as she'll be decorating for St. Patrick's Day next.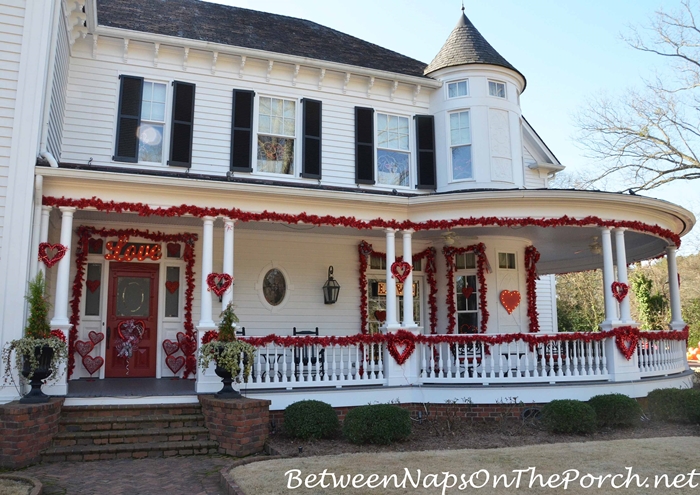 All the garland and heart wreaths are lit and all the decorations create an amazing display come nightfall. Folks come from far away to enjoy the decorations she creates for each holiday and season. This is just one of the many ways that Marie and her family give back to their community.
One of these days I'm going to have to take some "after dark" pics of her Valentine's Day decor, like I have for Christmas and Halloween.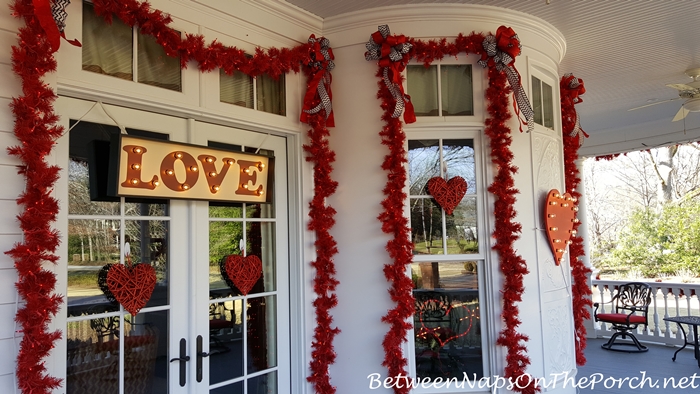 The front door was decorated with a pretty heart-shaped wreath. Another lit sign was just above.
Let's go inside and see how Marie has decorated in her kitchen.
The white tree Marie leaves up year around in the corner of her kitchen-breakfast area was decorated for the Valentine's Day, too.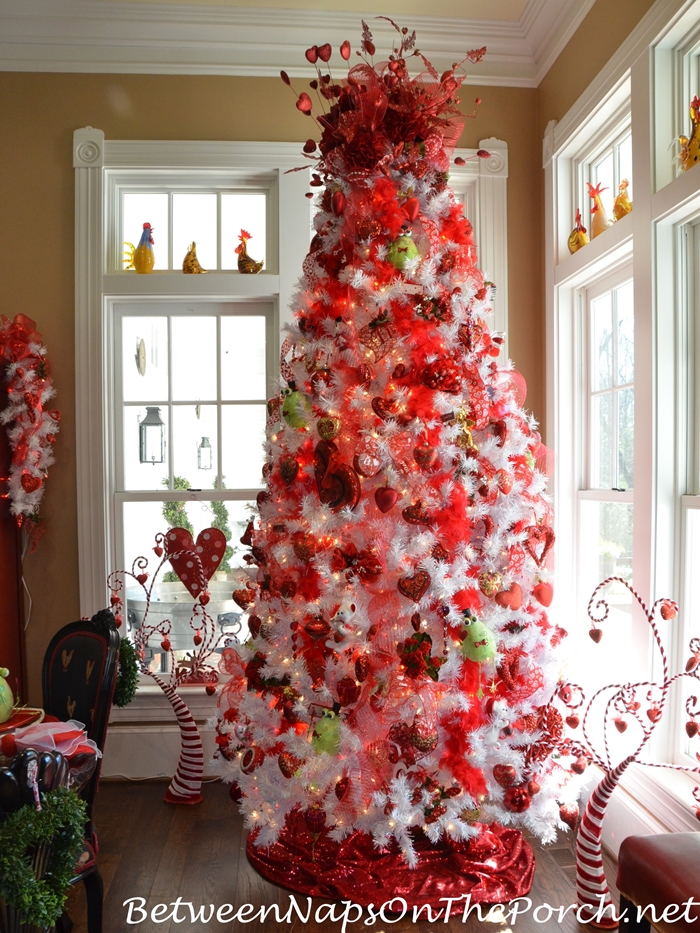 I walked around the tree and took several close-up photos so you could see all the decorations.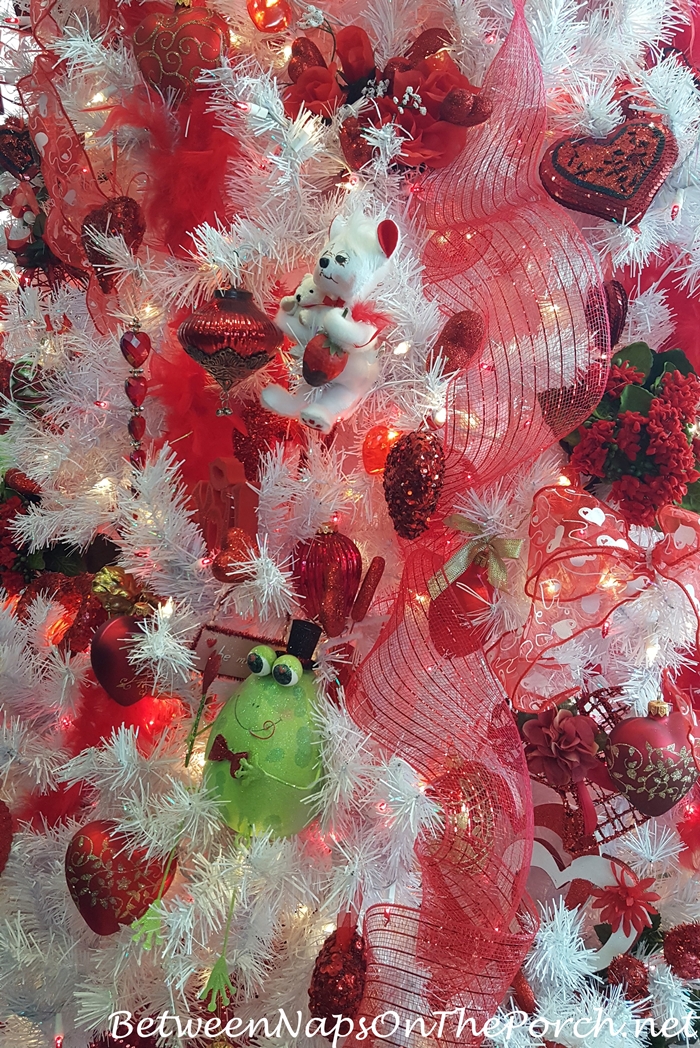 Marie always decorates her kitchen island for the holidays and seasons.
So festive and pretty!
The St. Patrick's Day decorations are waiting to go up tomorrow as soon as the Valentine's decorations come down.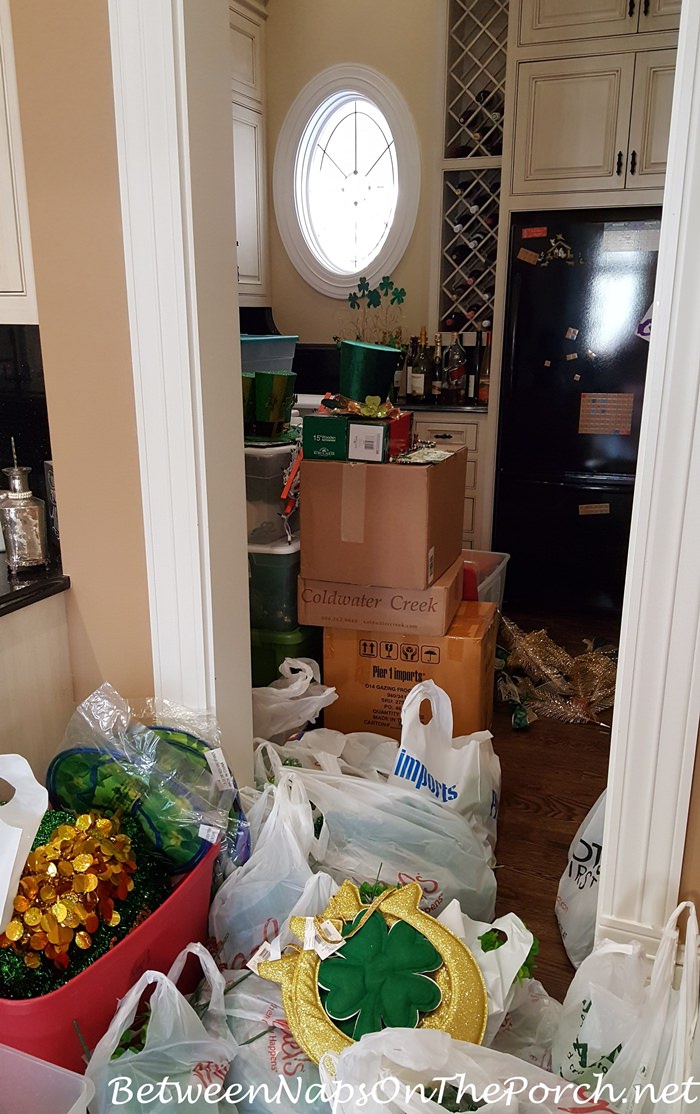 Marie gave me a sneak peek of some beautiful Easter garland she recently found in Pier 1. I think it will be adorning her main staircase. Can't wait to share it with you later this spring!
Big hugs to you sweet Friends on this Valentine's Day! Sending lots of love your way!
*If a post is sponsored or a product was provided at no charge, it will be stated in post. Some links may be affiliate links and as an Amazon Associate, I may earn from qualifying purchases. *