It's almost that time! Do you have your candy ready for all the ghosts and goblins who'll soon be visiting your home? My friend, Marie has decorated her home for Halloween and it's over-the-top awesome! I've featured her home in the past decorated for Halloween and this year she's added a lot of new things to her exterior decorations.
If you want to trick or treat here, you must first get past the big, scary, fire-breathing dragons. Their wings flap as if they might fly up into the air at any moment.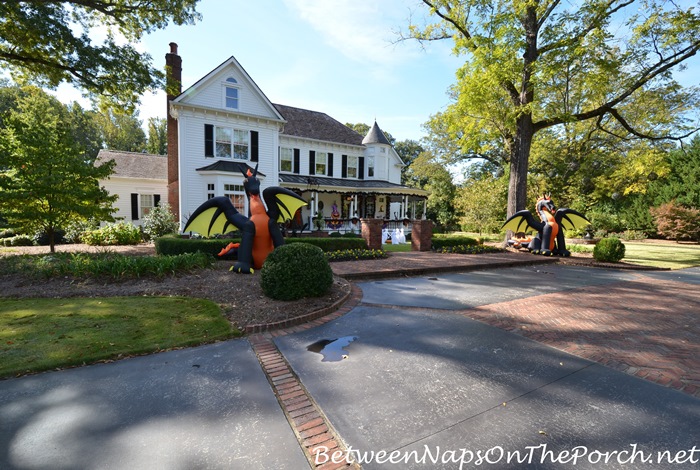 I just purchased my first wide-angle lens and I had fun seeing how much it could capture.
Ooooh, don't mean to scare you but I don't think we're alone. Is that a green ghost I see on the left just below the upstairs window? Do you see it? Time to call Ghostbusters!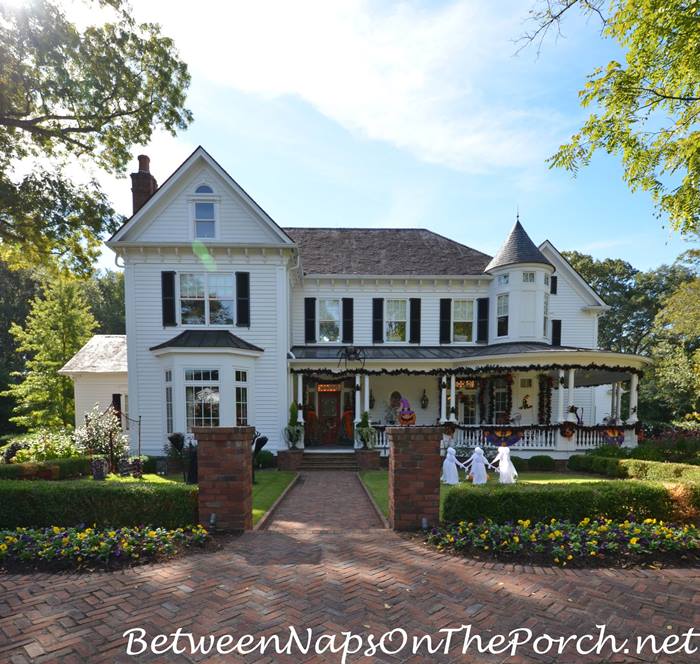 Since it's still daylight, we'll be brave and move a bit closer.
Three witches danced around a black cauldron, does this make you think of William Shakespeare's, Macbeth?
Six ghosts danced merrily around pumpkins on the other side.
The porch on Marie's Victorian home was decorated with garland and Halloween banners.
Dare we go a bit closer? Eeek! Whatever you do, don't look up!
How badly do you want some candy?
We'll have to pass by a scary witch who cackles and talks while stirring her cauldron. I know, let's wait and come back tonight!
Marie took fabric and draped it over lit trees to create these whimsical creatures. They look really cool when lit at night.
Everything is truly magical come night time.
We got back a bit late so it was already pitch black dark. Would love to have caught the blue hour!
Can you imagine what the trick or treaters will think on Halloween night?
Notice the shadow the scary tree casts on the house. It's almost scarier than the tree itself!
The shadow cast by the tree and the ghosts on the lawn are my favorites this year.
You go first. No, I insist!
You really should go first since I've been here before. Watch out for the spiders!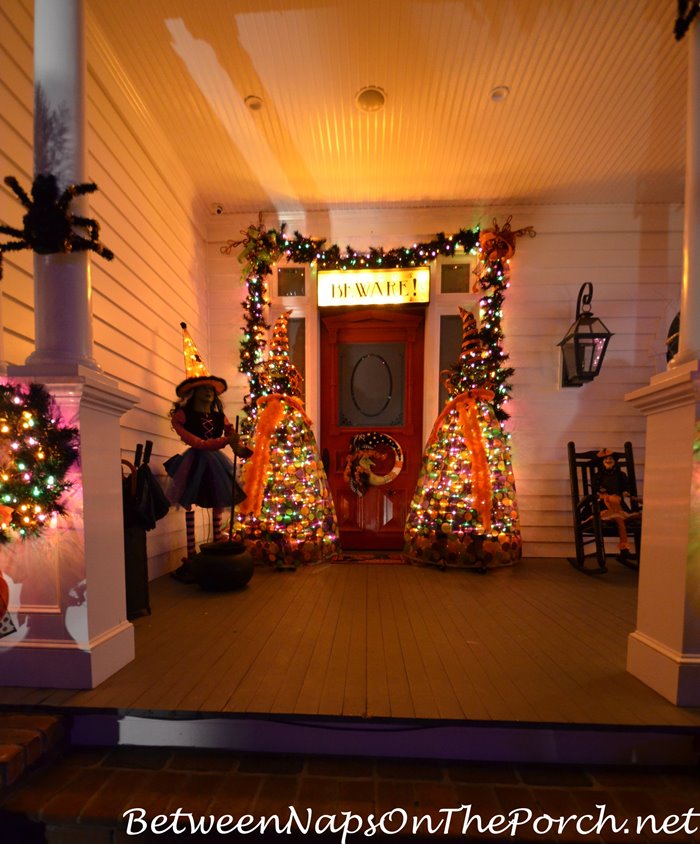 Happy Halloween! Are you ready for the big night?
Bonus Pics:
Since we got back too late for me to photograph the glowing globes hanging from the trees, here's a photo from a previous year. They look amazing from the the road!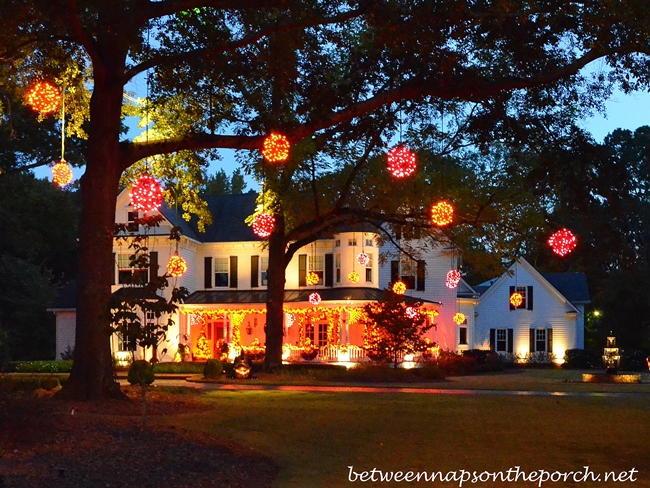 *If a post is sponsored or a product was provided at no charge, it will be stated in post. Some links may be affiliate links and as an Amazon Associate, I may earn from qualifying purchases. *