Welcome to the 432nd Metamorphosis Monday!
This past weekend I shared an older Hermes scarf I had purchased from a seller on eBay about 1-1/2 years ago. (See that post HERE.) When I bought the scarf, the eBay ad stated it was in perfect condition with no stains, tears, etc… Several months after purchasing it, I pulled it out to look at it again and noticed several stains near one corner.
Going back and looking at the original eBay ad, I could see that the stains had been there all along. They had looked like wrinkles in the fabric in the original photos of the ad.
It was too late to contact the seller and I loved and wanted to keep the scarf, anyway. So, the next step was figuring out how to remove the stains. I definitely did not want to take it to a local cleaner for all the reasons mentioned in that previous post.
I'm so very glad I asked for your thoughts and suggestions in my weekend post because you had some great ones! Thanks so much to everyone who left a comment! One comment was from Laura who left a link to a blog post where the author shared the exact steps for washing a silk scarf. You'll find that post HERE. Thanks, Laura!
In the post, I was relieved to see that the "Delicate Wash" shampoo I had purchased HERE to use in the washing of my scarf was one of the products she recommends. I need to buy the "sizing" that she mentions because I don't want the scarf to lose its "hand" as she mentions in the post, and get really limp/soft. I had planned to wash the scarf this weekend, but I decided to make one inquiry first.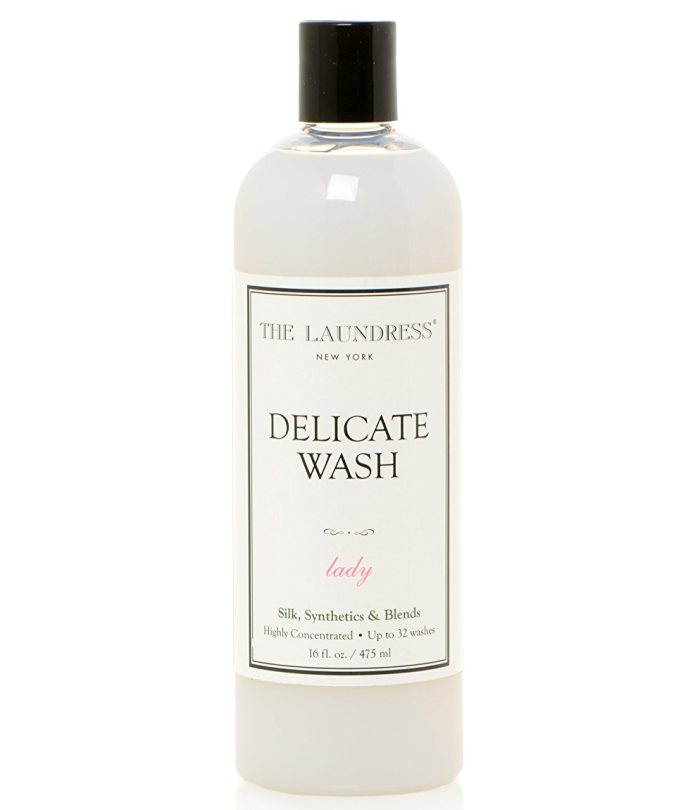 In the post describing exactly how to wash a Hermes silk scarf, the author of the post mentions a place in New York that specializes in cleaning and restoring articles that you don't feel comfortable having dry cleaned or washing on your own. The place is called Madame Paulette. The Madame Paulette website states they are, "The world's leading cleaning & restoration specialists for over half a century."
Have you heard of Madame Paulette? I had not but it's great knowing there is such a place! They sound like miracle workers! They also sell their own stain removal kit, HERE.
I emailed them this weekend and thought I'd wait to hear back from them with a quote. I will probably end up washing the scarf by hand following the instructions I've linked to above for two reasons:
1. Having it cleaned by Madame Paulette will probably be pretty expensive, perhaps more than I will want to spend
2. I like the idea of being able to wash my own silk scarves/garments. I believe in wearing and using everything I purchase, I don't save anything for a special occasion. Every day is a special occasion! So, I really like the idea of being able to wash my own silk garments, as opposed to having to package them up and send them off whenever they need to be washed.
I noticed Madame Paulette has a phone number on their website, so I think I'll give them a call today, just in case they don't check their e-mail daily. I'll let you know what I decide, but I'm guessing I'll end up washing the scarf myself using the washing instructions linked to earlier in this post. Whatever I do, I'll share the results with you. Consider me your guinea pig! 😉
Update: Talked with a representative at Madame Paulette and the cost for having the scarf cleaned is $30, which isn't as expensive as I thought it would be. I'm super tempted to send it to them rather than cleaning it myself.
Metamorphosis Monday
Metamorphosis Monday is a party that's all about Before and Afters. If you are participating in Met Monday, please link up using the "permalink" to your MM post and not your general blog address.
To get your permalink, click on your post name, then just copy and paste the address that shows up in the address bar at the top of your blog, into the "url" box for InLinkz.
In order to link up, you'll need to include a link in your MM post back to the party so the other participants will have an opportunity to receive visits from your wonderful blog readers.
Please observe these few rules:
Please link up Before and After posts that are home, gardening, decorating, crafting, painting, sewing, cooking, fashion or DIY related.
Be sure to include a link back to the party in your post, so your readers will be able to find and visit the other bloggers who are participating.
Do not link up to the party if you're doing so to promote or sell a product.
To those who are linking up: If you notice a shop or store linking up to sell products (yes, unfortunately that does happen) please let me know so I can remove their link from the party. No one wants to click a link expecting a Before and After, only to find a spam link to an online business/store.
*If a post is sponsored or a product was provided at no charge, it will be stated in post. Some links may be affiliate links and as an Amazon Associate, I may earn from qualifying purchases. *