Happy weekend! How's your weekend going?
If you've been reading BNOTP for a while, you probably know I'm not a fan of scary movies, but I may try watching Winchester (starring Helen Mirren) with my hands over my eyes. lol The movie is hitting theaters in early February, but I'll most likely wait until it comes to Amazon since I can't imagine seeing a scary movie on the wide-screen! Yikes!
The reason I'd kinda like to see it is because I actually toured the real Winchester House many years ago when I was on a trip to California. We were zooming up the interstate en route to San Francisco when we spotted a sign advertising the home tour. I had just seen a special about the home on HGTV a few weeks before so couldn't resist stopping to see it in person. It was everything I had imagined it would be and I loved the tour. The movie is supposed to have been filmed in the house itself, which is so rare these days. Usually everything is filmed in a studio.
You'll find my previous post about that visit and the home here: Winchester Mystery House. If you ever find yourself in that area, be sure and take the tour. I would love to go back and do one of the flashlight/candlelight tours they host, especially closer to Halloween. That would be a hoot!
Some of My Favorite Purchases from 2017
(NOTE: Click on the title to access that item.)
Today I was reflecting back on a few of the home/home making purchases I've made this past year that I've really enjoyed. Some I liked so much, I ended buying them again to give as gifts. Today I thought I'd share a few of my faves.
Bose Wave SoundTouch Music System
I had always wanted a Bose Sound Wave system for my home office. I have their surround-sound system in my living room for movie watching and love it, plus I've always been impressed with their customer service and how they stand behind their products, even when you manage to catch the remote on fire! Yes, I really did that once! lol
I've loved having this system here in the office this past year, so much so I purchased one as a gift for a friend a few months ago. He has really enjoyed it and told me recently it was a big hit at his office Christmas party this past year.
This is such a small thing, but learning about Color Catchers was a transforming moment this year. They saved my favorite polka-dot shirt when I thought it was a goner! (Read more about that HERE.) Will never be without these in my laundry arsenal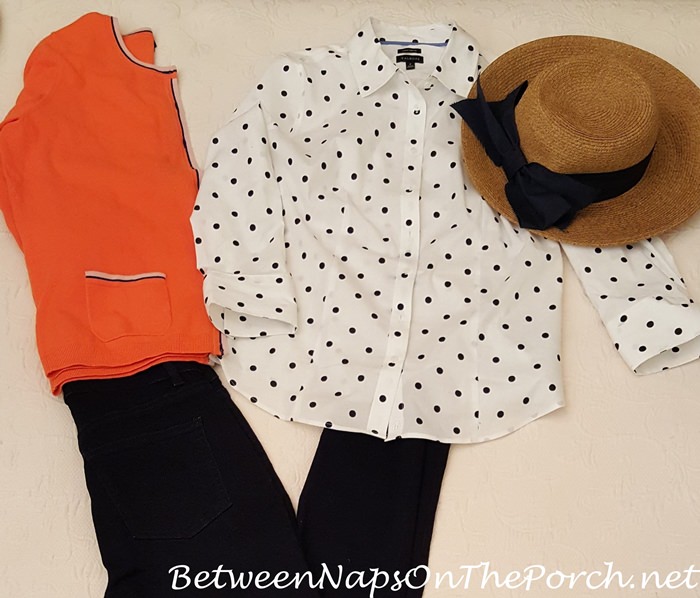 I don't do a lot of mopping, but the one room that needs a good mopping several times a year is my screened-in porch.
I never liked mopping it because it can be really messy, especially during pollen season. The Mopnado has made the porch mopping task a lot easier, as well as much faster. You guys even noticed, I had a few folks ask in comments last summer if I had done something to the porch floor. No, I just finally found a good mop system that gets it really clean! lol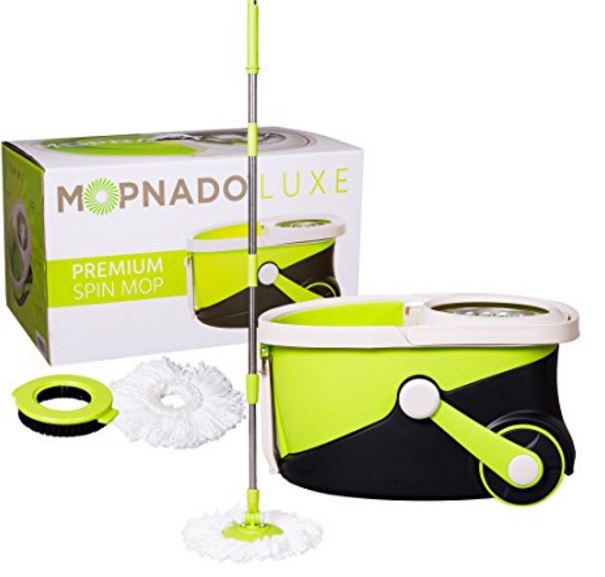 One of the best things I did last year after giving my master closet a mini-makeover, was adding this bench to the space. I use it every single morning and night as I'm getting ready for the day, or preparing for bed. It's the perfect spot to put on/take off my shoes each day and I love all the extra storage for socks, gloves and shoe care products. This little bench was definitely a lifestyle improvement purchase. (Read more about it in this post: Small Storage Bench)
Remember when Hurricane Irma was threatening to clobber Atlanta last year? I added these American Red Cross Blackout Buddies to all three floors of my home after a BNOTP reader told me about them. I love knowing if the power goes out, they will come on and give me light for many, many hours. I also purchased them for my son and daughter-in-law and they have enjoyed having them. When I visited recently, I noticed the one in the hallway just outside the guest room lights the way to the bathroom at night. So convenient!
Larger Travelon Anti-Theft Cross-Body Bucket Bag
Though not house related, I had to mention this bag since I really enjoyed using it during my travels this past year. It was an upgrade from my previous Travelon bag since it's just a little bit bigger. The built-in pockets for carrying a water bottle came in super handy, too.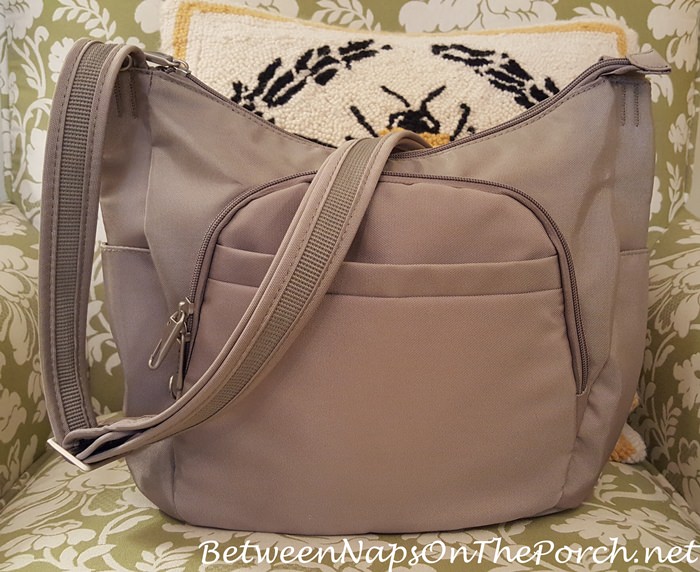 SystemBuild Cabinets and SystemBuild 36″ 2 Door/2 Drawer
It took a while to get all these cabinets delivered in one piece and assembled, but now that I have them I absolutely love the organization and storage they provide.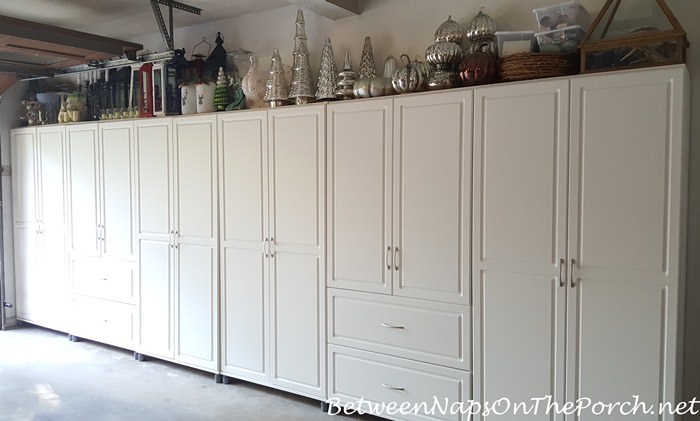 They've made putting together tables for entertaining and Tablescape Thursday so much faster. Very happy I added these to the garage this past summer! (Read more about this process here: Tablescaping Storage for Dishware, Flatware, Napkin Rings, Napkins & Glassware.)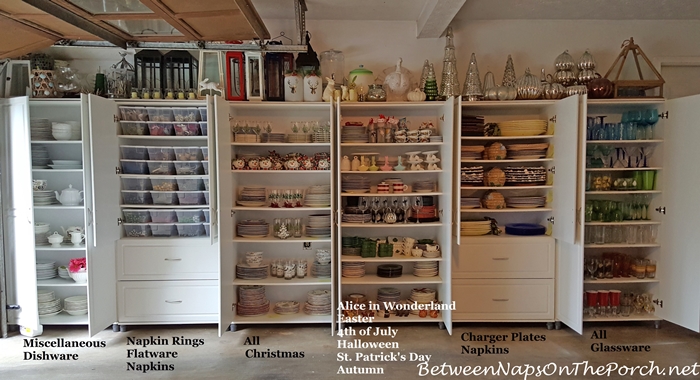 Therapy Stainless Steel Cleaner
I'm still impressed with this stainless steel cleaner…no more horrible fingerprints on my storage tool chest! I've received several comments and emails from you guys saying how much you love it, too. Always makes me feel good when I recommend something that I love, and you end up loving it, too. You'll find my previous post about this cleaner here: How to Clean Fingerprints Off Stainless Steel for a Lustrous Shine.
Though not a home product exactly, I had to mention this delightful book by James Farmer. If you're not following James on Instagram, be sure to check out his Instagram account. He has the most humble, lovely personality and I just love following him there. I think he's listed there as James T. Farmer. This book is wonderful! It would also make a fabulous gift for anyone who loves a casual, cozy, warm, traditional style of decorating.
I don't remember who said it in the comments of THIS post, but you were right! Whoever said that I'd better buy a few extra storage boxes for my Nora Fleming minis was absolutely correct. These things are sooo addictive…don't say I didn't warn you! lol
I purchased a Nora Fleming platter for my dil for Christmas and a pedestal for myself. I lost count how many of the minis I bought for each of us, but it was a lot!
These are the ones I have right now in my collection. The Georgia Bulldog helmet is actually a spare for my son and dil who both graduated from there. I purchased one for their collection, but also purchased a spare that I'm keeping here in case their helmet ever gets chipped or broken.
The reason I purchased two is I've noticed that most of the minis are only available for a few years, then they are retired. Once they have been retired, they go for a small fortune on eBay. For example, one mini that I'd love to collect is a tiny stack of books. It would be great for a book club meeting, or just for us bibliophiles. Since it's an older mini that has been retired, when I see it on eBay it is usually priced well over $200.
So I figured it would be good to have a spare Georgia helmet on hand for all those future football game-watching parties. You'll find the Nora Fleming platters and minis available here: Nora Fleming.
The cute Santa boot mini on the bottom row in the second box down, actually holds toothpicks. That's great for using on a platter at Christmastime with a food that needs toothpicks for serving.
I bought my dil the three-tiered birthday cake mini available HERE. It holds a single candle which is adorable. She used it when I was there a few weeks ago during my birthday. I need to buy one of those for my collection, too. I somehow managed to accidentally buy two pumpkins when I was buying them at Christmastime.
Three more minis and I'll need a 4th storage box. Addictive, I tell ya!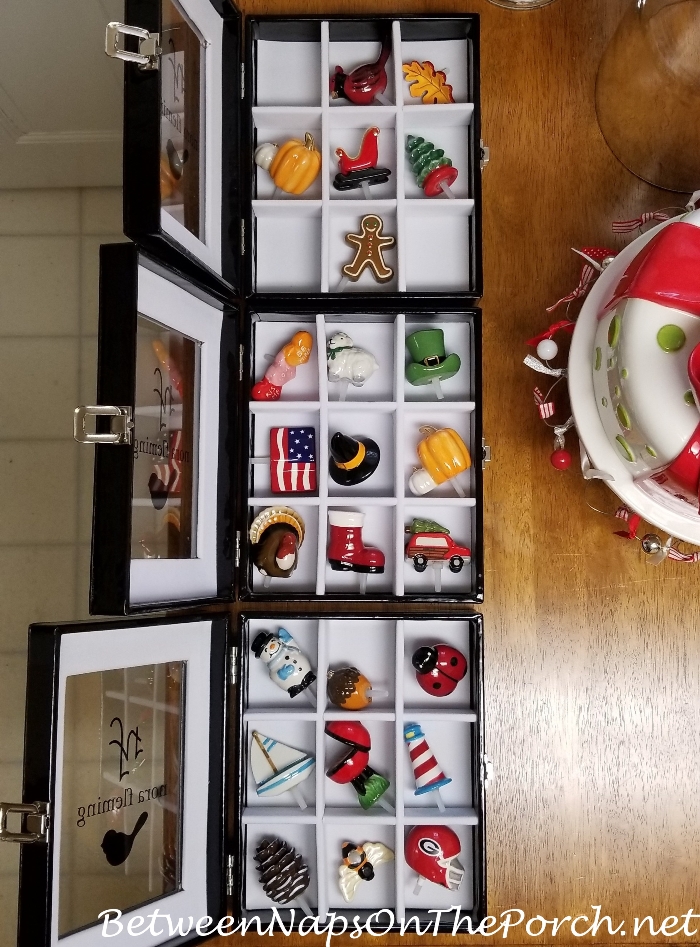 Happy Weekend! I'm finally taking down my tree this weekend, sad to see it go. I should have included it in this post because it's the most beautiful artificial Christmas tree that I've ever had! I just checked and I don't see them available now. I may purchase a 9-ft one next year for my bedroom since it has a higher ceiling. Love that tree!
*If a post is sponsored or a product was provided at no charge, it will be stated in post. Some links may be affiliate links and as an Amazon Associate, I may earn from qualifying purchases. *