Spring officially starts next Wednesday, can you believe it?! It's been feeling like springtime here in Georgia now for a couple of weeks. This warmer weather has me so excited to do a bit a spring shopping to update my summer wardrobe.
In today's post, I thought I'd share some of my favorites for summer, the 5 items that are pretty much my essentials for summer. I would love to hear your essentials, as well!
Summer Hat:
Summer means lots of wonderful sunshine. A hat will protect your face and help to keep you cooler. Plus, they look pretty awesome, too! It's especially convenient if you can find one that packs well so you can take it along on your summer vacation or those weekend getaways to the beach.
My favorite go-to hat is the one I wore in Egypt last October. This hat and its sister with a navy bow have accompanied me on so many trips…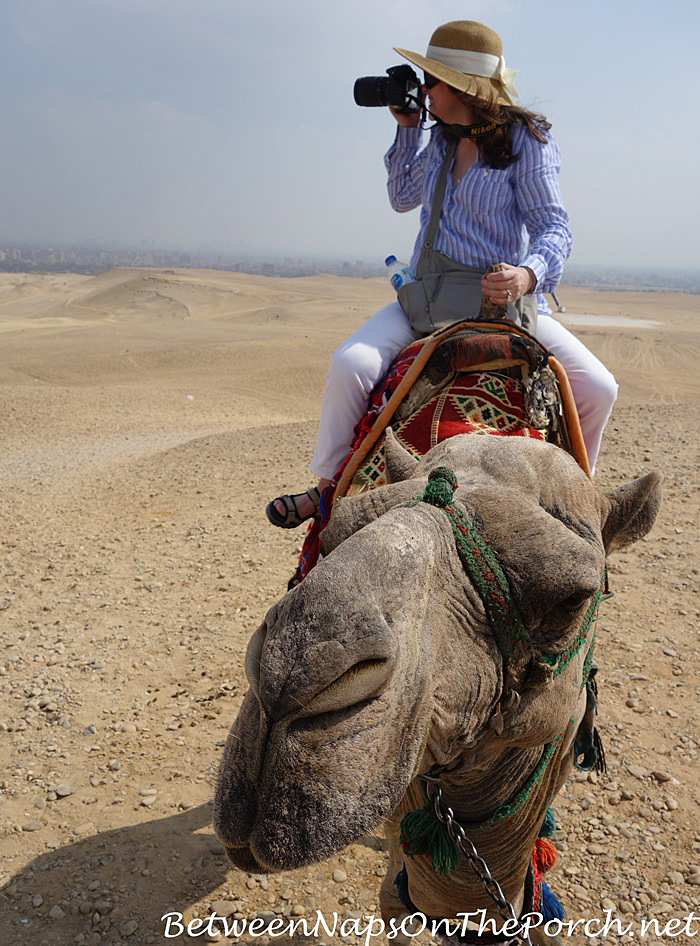 …including my trip to Morocco where we were glamping for three days in the Sahara Desert. It's a great hat for travel because it packs beautifully. I always place it upright in the bottom/center of my suitcase with the center part stuffed with socks or underwear, but even if it gets squished, it springs right back into shape when you arrive at your destination and pull it out.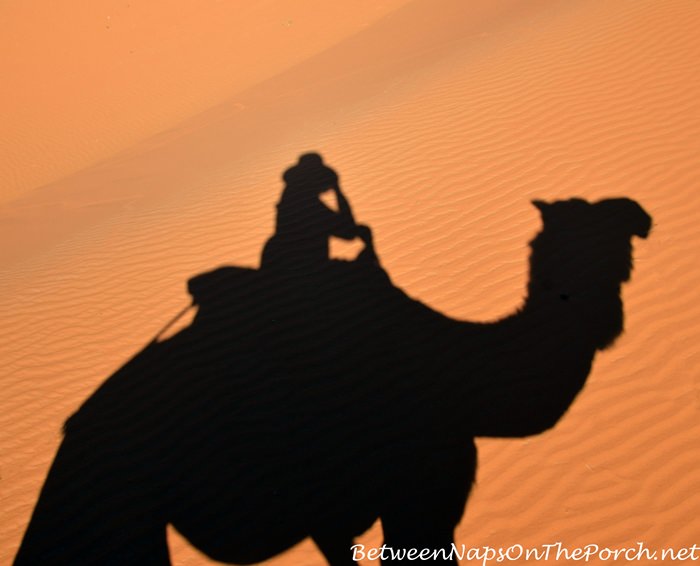 You can see it with the navy bow hanging in this photo below.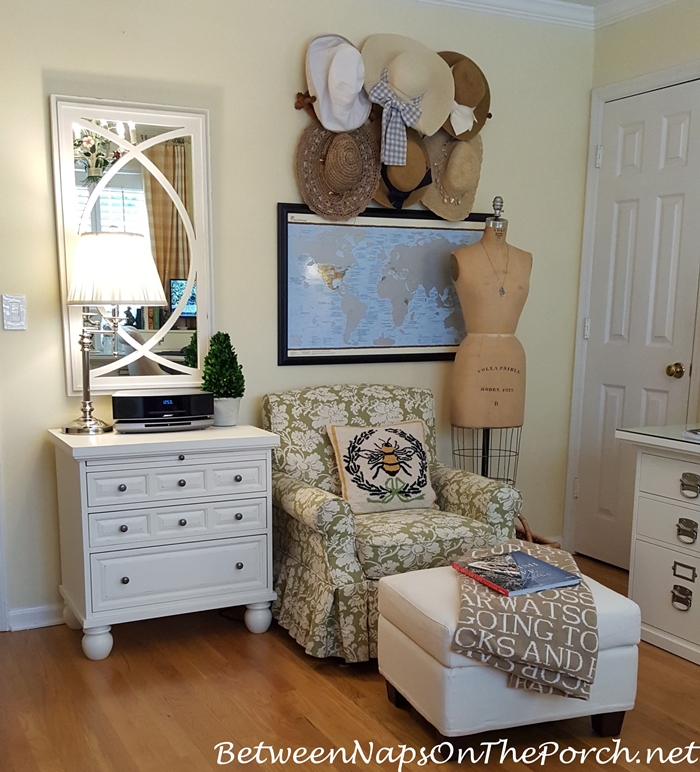 I checked to see if they brought it back again this year and they did! Oh My Gosh, they brought it back with a pink bow! I'm obsessed with pink everything lately, so I ordered it with the pink bow today.
You'll find this hat available in 4 different color bows (Navy, Cream, Black and Pink) here: Bow Sun Hat. Just as I was about to check out, this code popped up and gave me 10% off: TNUCKab416 . Try it when you're checking out and hopefully, it will work for you, as well.
You can see all the great summer hats they have available here: Hats.
White Pants or White jeans
White pants are a favorite of mine during the spring and summer months because they go with everything! Other than a cream top, I think you can pair white pants with almost any top you can imagine. They are definitely a staple in my summer wardrobe.
My favorite white pants are the slim ankle white jeans that I've shared here on the blog so many times. I'm 5'4 and they come all the way down on me like regular pants. Currently, they are on sale 30% off. I just ordered two more pairs because the sale ends today. You'll find these white jeans on sale here: 30% Jean Sale.
It's not just the jeans that are on sale, though. All their pants (including their jeans) are currently 30% off. See all the pants that are on sale here: 30% off Pants Sale.
Update: It looks like the tops are also 30% off, too! Awesome! You'll find the tops sale here: 30% off Tops.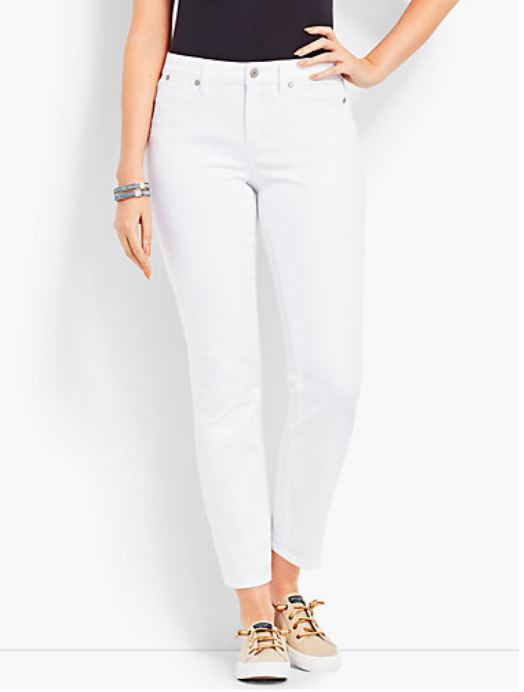 Light-Weight Long Sleeve or 3/4 Sleeve Shirt With Sleeves That Can Be Rolled Up
Another staple in my summer wardrobe is 3/4 length sleeve or long-sleeve tops, preferably made of linen, cotton or a light-weight fabric. I love that the sleeves can be worn all the way down for full sun coverage or rolled up to just below the elbow.
I really came to understand in Egypt how helpful it is to have the arm fully covered when out in the sun, so much cooler than wearing a short sleeve top and having the sun beating down on your skin. Linen is my favorite fabric for summer shirts but there are plenty of other light-weight alternatives if you aren't fond of ironing.
I love this beautiful floral cotton top that's currently 30% off here: Floral Top.
The linen camp shirt is one of my faves every year. I have several of these in various colors. This is the exact same style shirt I'm wearing in the first photo in this post, only that one was in a vertical blue and white stripe color. The sleeves on it roll up and button just as they do on this shirt below. I love the colors in this one! You'll find it on sale here: Linen Camp Shirt.
Wouldn't it be cute with white jeans and the sun hat I just ordered today…the one with the pink bow. 🙂 Yup, I think I need this shirt!
See all the tops that are currently on sale here: 30% Top Sale.
Sandals
I live in sandals during the summer months. If I'm not wearing sandals, I'm usually in Sperry Topsiders, but most of the time, it's sandals. I love pretty, feminine sandals, but for the days when I'm going to be on my feet all day, like when I'm traveling or working on something here at home, these are always the sandals I wear. There is simply nothing better to wear for support and comfort when you know you are going to be on your feet all day long.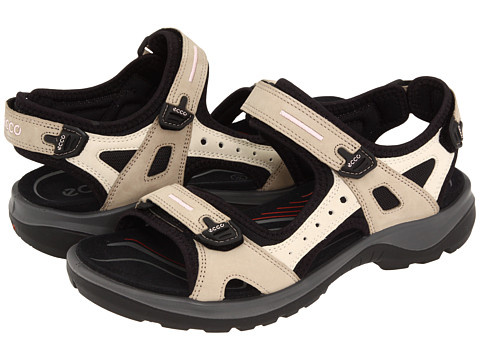 These are the exact same sandals I wore all through Egypt as seen in this photo below. I can't begin to explain the difference in how you feel at the end of a long day, as opposed to wearing sneakers. The best example I can give you is the difference they make when I'm cooking a holiday dinner and I'm on my feet for the majority of the day. Normally I would be exhausted by the end of the day, but not when I'm wearing these. The shoes you wear really does make a tremendous difference on those long days. I simply ADORE these sandals for how comfortable and supportive they are. They have the best arch support I've ever seen in a sandal.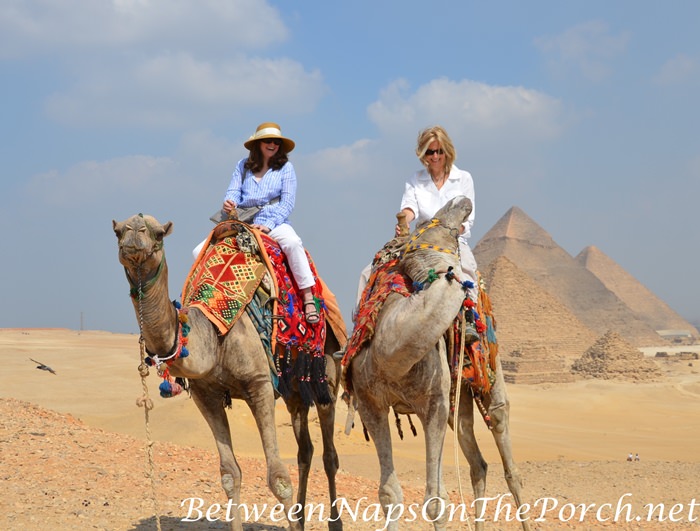 I love them so much, I ordered two more pairs at the end of summer last year so I'd be ready for summer this year. I decided to branch out and get something other than a tan or neutral color, which is what I've always ordered in the past.
If you have problem feet, these are the shoes to try. I've never found any that were more comfortable! Apparently, a lot of other people feel the same way since they have a 4.6-star rating after 2,530 reviews!
You'll find them in many colors/patterns where I buy mine here: Sandals. Also, you can buy 80th-anniversary edition of this sandal here: Anniversary Edition.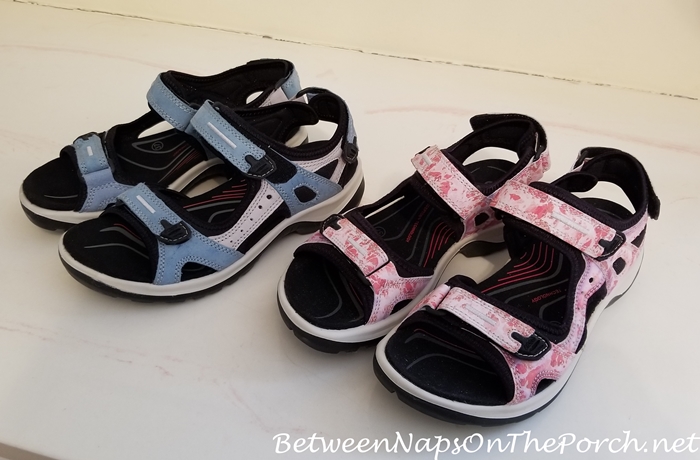 Summer Wicker or Straw Handbag
If you've been reading BNOTP for a while, you know I love me a straw/wicker bag for summer. Nothing says summer for your wardrobe like a pretty wicker bag. I have quite a few wicker bags that I've collected over the years and I love them all.
Not sure if I'll add a new one to my collection this year, but I love this one in a combination of wicker, leather and bamboo. The bamboo handle makes me think of Gucci! You'll find this cute bag here: Wicker & Bamboo Bag.
One of the cutest straw bags I've seen for summer is this adorable bag with straw/ruffle bag. Unfortunately, it's not available right now, but when they get them in, I definitely want to order one. It is beyond cute! Couldn't you see carrying this during a summer beach vacation? Update: This bag is now back in stock here: Summer Bag.
It would be perfect for stashing away your sunscreen, hairbrush, lipstick and a credit card for fruity umbrella drinks for some time around the pool. It looks like it would hold a good bit!
Hopefully, they will get it back in. Not sure if it sold out already or they are just showing it as a preview, but hopefully they will get it back in. You can read more about it here: Straw Bag.
Because I'm straw/wicker bag obsessed when it comes to summer, I splurged last summer and purchased my first designer straw bag in this beautiful, soft, pink color that's like a neutral and goes with pretty much anything. I really like how it can be worn either as a hand-carry or shoulder/crossbody bag. I usually wear it as a shoulder bag. I got so many compliments on it last summer when I was out shopping or running errands.
It's back again for this summer and you'll find it here: Prada Wicker Bag. The tassel is removable, I removed it from mine since I prefer it without.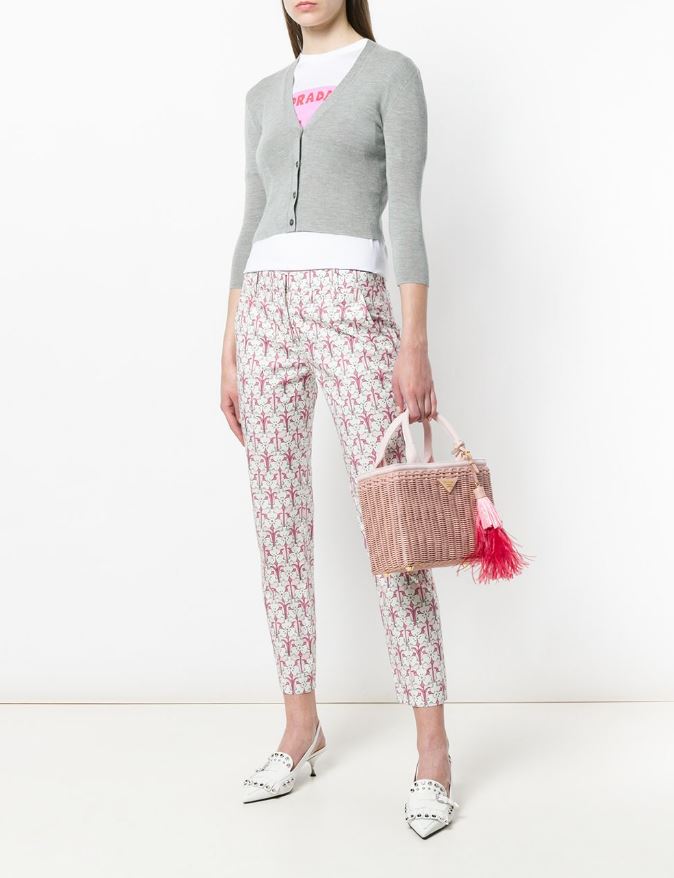 Update: I think this may be this year's style for their wicker bag. It's is super cute although I would try to find a different should strap for it. The tan just doesn't go with it. I found it available here: White Wicker Bag.
Another bag that would be perfect for summer is this woven straw bag with a cute striped lining. I absolutely love it! It looks like it would be easy to carry either crossbody or as a shoulder bag. Love that! And it appears to be on sale 40% off, with another 10% off that! Wow!
You'll find it here: Straw Bag.
Are you a fan of Cult Gaia bags? They have been super popular for the last few years. Seems like every Fashion YouTuber has one! Unfortunately, the prices have been going up with its popularity so they are up to around $150-170 now for the regular size.
I love this dupe below that's only $37.99. I am super tempted to get one, especially since the reviews are so good. The best way to carry little things in a bag like this if you don't want them to be visible is to tuck them inside a small cosmetic bag.
It would be really cute to take along on a beach trip…feels very tropical! You'll find it available here: Bamboo Bag. Note: It comes two sizes at that link, a small and a large.
If you want the actual Cult Gaia bag, you'll find it here: Bamboo Bag.
This arc bamboo bag actually comes with a little bag that fits inside to hold your items. I really love that! There are three designs from which to choose for the insert.
I loved the lemon design but I ended up going with this one with the palm fronds and flowers. You'll find this adorable bag here: Arc Bamboo Bag.
Just found this really cute Betsy Johnson version in two colors. I kinda like its boxy shape. I especially love the red color! You'll find it here: Bamboo Bag.
What's an essential item in your summer wardrobe? I would love to hear!
Happy Summer Wardrobe Shopping!
Update: Have to share these adorable Converse sneakers Wendy shared in the comments. Oh. My. Gosh…pink Converse! lol I love it!
You'll find them here: Pink Converse.
They also have them in pink with glitter here: Pink Converse with Glitter.
*If a post is sponsored or a product was provided at no charge, it will be stated in post. Some links may be affiliate links and as an Amazon Associate, I may earn from qualifying purchases. *