It's that time of year when a lot of us are thinking more about vacation and travel. Recently, a friend and I scheduled a trip for fall. (Read more about that here: Pyramids, Mummies and Cruising the Nile.)
When I travel, sometimes there's very little time to prepare if I've jumped on one of the "last-minute-travel-deals" that some travel companies offer, but in the case of the fall trip, there's plenty of time for planning.
I've received several questions lately about how I pack when traveling, how I manage charging electronics and other travel related questions. This morning as I was writing this post, I received an email with a great question about my favorite rolling carry-on bag, so I'll kick off this post answering that question first.
Wanda asked, "I am traveling to the Holy Land next week and have ordered the Nicole Lee rolling bag like yours. Will it fit at your feet on the plane or under the seat? I have read reviews but get mixed answers. Thanks for always sharing your finds! They are great!"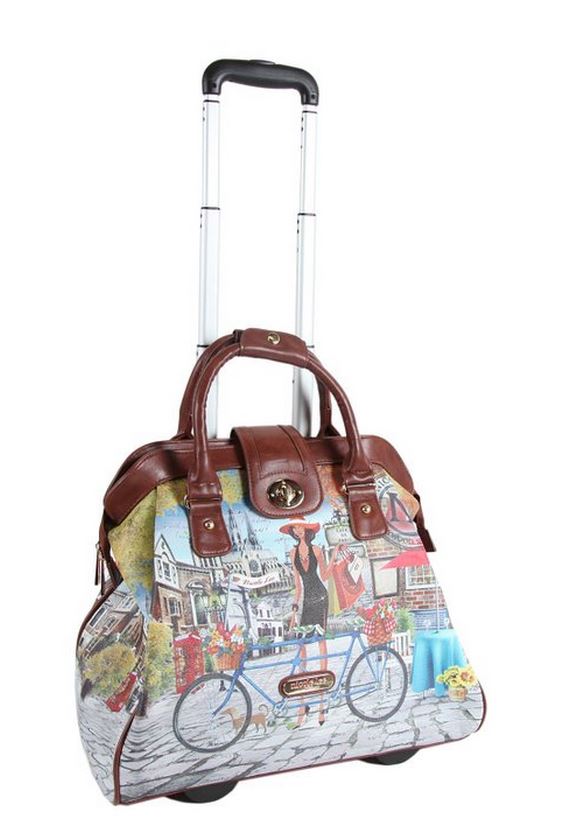 Thanks for that question Wanda! Here's was my reply:
"It will fit at your feet but then there's very little room for your feet unless you are sitting in a bulkhead seat. The one time I tried to place mine underneath the seat in front of me, it wouldn't fit. It may fit under the seat on some planes, but I only tried that once, and it didn't work on that flight.
So I always get out my laptop, travel pillow and anything else I need, then place it in the overhead bin. It fits nicely in the overhead bin, so that has worked great. If you do get a bulkhead seat, they will probably make you put it overhead at the start, but then you can take it down after takeoff."
This rolling, carry-on bag has gone with me on soo many trips. The Atlanta airport is huge so you do a lot of walking to reach your gate. It has saved my back so many times! There's a pocket designed to hold a small laptop, my 13-14″ laptop fits perfectly. I always put items that I would never "check" in this bag, like my camera, headphones, medicines, spare change of clothes, electronics I'll need…anything I'd be devastated to have lost if my checked bag didn't show up at my destination. It's also great for carrying back a special souvenir, done that many times. This bag is surprisingly still being made and is available here: Rolling Travel Bag.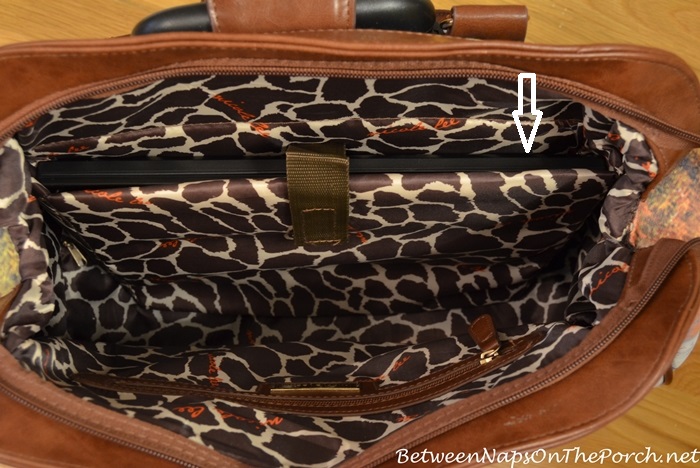 Bag Scale
Since I love taking along a lot of clothes when I travel, I faithfully weigh my bag before heading to the airport so I'm not caught off guard with a bag that's 2 lbs over the limit. This is the little device I use and it's always dead on accurate. Whatever my bag weighs at home has always matched the scale at the airport. It's available here: Bag Scale.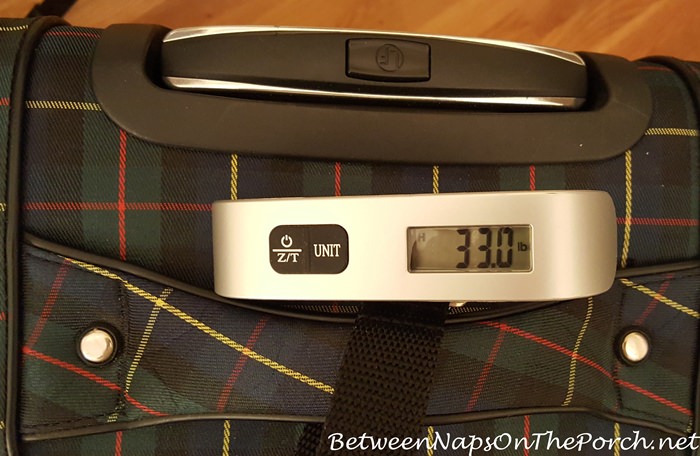 Anti-Theft Handbag
This is the anti-theft handbag I've used on the last 3-4 trips I've taken. It holds a lot and gives me total piece of mind. The straps are resistant to being cut by someone driving by on a motorcycle, the interior credit card pockets offer RFID protection so a bad guy can't scan your cards as he walks by and the construction prevents anyone from slashing it with a knife. It also has little latches on the zippered openings so it can't easily be unzipped in a crowd.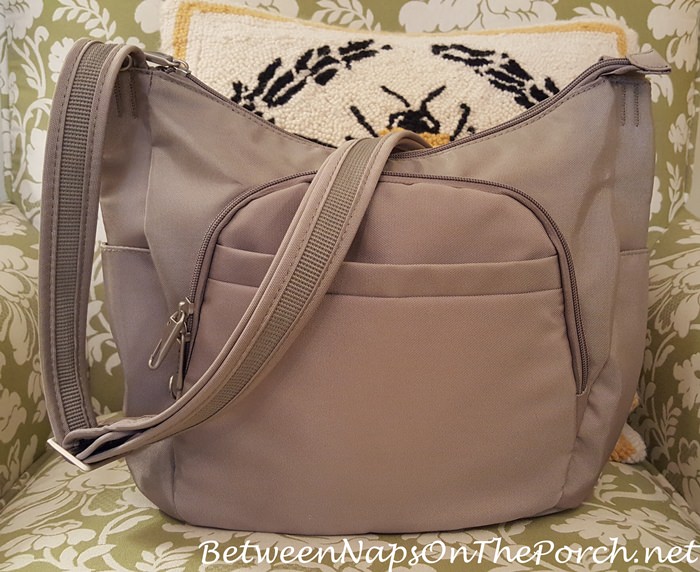 I will definitely be using it when I travel to Egypt where I won't be drinking the local water. It has a pocket on either end that's perfect for carrying a water bottle, yet the pocket closes flat when not in use. I like that! It's also large enough to hold a fairly large camera. I've carried my Nikon DSR in it many times. It's pretty much an ideal travel bag. It's available in a lot of different colors here: Anti-theft Travel Bag. I like the "Stone" color since it goes with pretty much any outfit.

Update: Read how this bag kept a thief from stealing all my credit card numbers while traveling in Cairo, Egypt in this post: How I Foiled a Pickpocket Thief in the Khan Al-Khalili Bazaar in Cairo.

Best Travel Pillow I've Found
I always, always take along this travel pillow. It blows up with 4-5 puffs and deflates quickly when you no longer need it.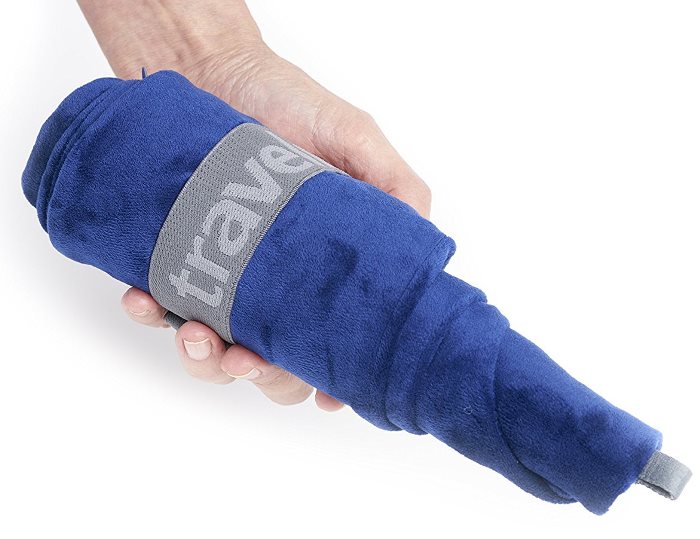 It has a strap that fits over the back of a seat or across your back for stability. I always place it across my back and that works great. When returning from Morocco, on the leg from Paris back to the United States, I awoke after sleeping several hours and was immediately asked by the man sitting next to me where I had gotten my pillow. He swore he was going to order one the minute he got off the plane.
There are a couple of different ways to use it. I usually stick my arms/hands under the portion of the pillow that's across my tummy so I don't have to support my arms while sleeping. That works great. It's available here where you can check out the reviews. Travel Pillow.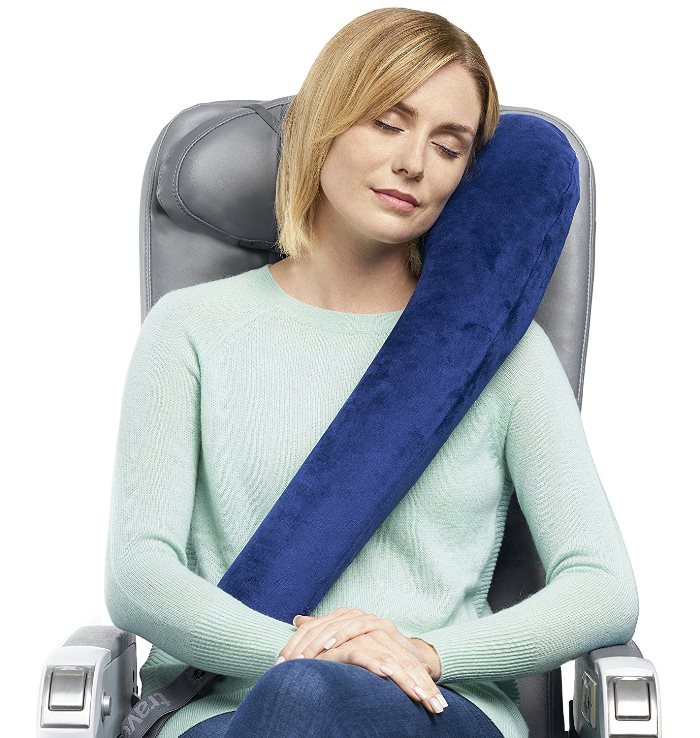 Supposedly laptops and cell phones can be charged in other countries now without getting fried. My smartphone costs a blooming fortune, as did my Lenovo laptop, so there's absolutely no way I'm chancing it.
I always, always take along this voltage converter/charging station. I carry it in my carryon bag so I know it will not get lost in my checked luggage. It's small, compact and lets you charge up to 7 things at one time. So there's not fighting over the outlet when you and your traveling companion both need to charge a laptop, iPad, phones, etc… at the same time.
It is the very first thing I pull out of my suitcase when I arrive in my room. I can't really explain how much peace of mind it gives, and the convenience it offers is outstanding! I like it so much, last year I purchased a second one to keep in reserve in case my original one ever croaks. After many, many trips, it is still going strong. It's available here: Converter/Charging Station.
I'm sure I've left something off. If I think of another travel essential I always carry when I travel, I'll add it to the end of this post today. The good thing about traveling a fair amount is you tend to build up a nice arsenal of travel essentials that you know you can always count on. Definitely speeds up the packing process and helps to reduce travel anxiety that sneaks in when a big trip is on the horizon.
*If a post is sponsored or a product was provided at no charge, it will be stated in post. Some links may be affiliate links and as an Amazon Associate, I may earn from qualifying purchases. *