Last summer I created a post where I shared 21 things I buy over and over again because they are just that awesome! I thought it would be fun to do that same post again for 2023. I'm sure there are going to be some repeats because that's what it's all about–those things that I love so much that I can't and won't stop buying them!
I know I'm a broken record about these Ecco Yucatan sandals but I can't help it! They are the most comfortable and supportive sandals I have ever owned. They are also the best travel sandal when you're visiting incredibly hot places…Egypt comes to mind! I discovered these sandals many years ago when I was shopping for comfortable sandals in a Dillard's. I was talking with a sales associate when another customer nearby began raving about the sandals she was wearing and told me I should try them.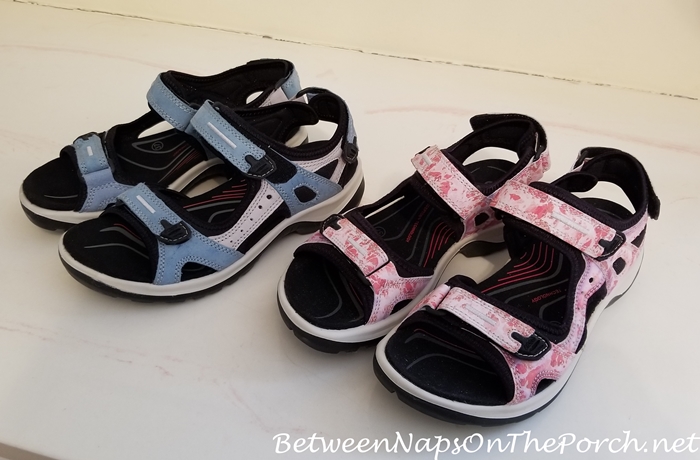 She was right! Love these so much! I almost always buy a new pair every summer since I wear mine so much during the spring and summer. I even wear them at home a lot with socks during the winter because they are just so supportive. Definitely recommend these! You'll find them in a bunch of different colors here: Favorite Ecco Sandals.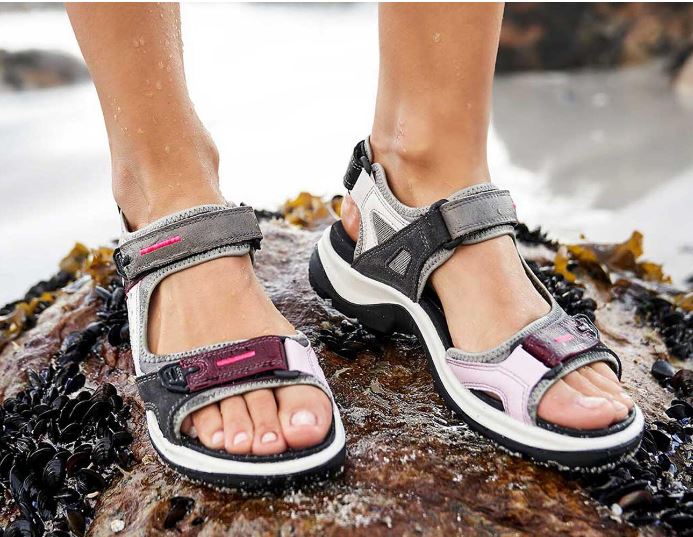 If you've been reading BNOTP for a while, you probably knew this shirt would make an appearance in this post. As you can tell, I absolutely love it and have purchased it in many colors over the years. It's currently on sale 40% off so a great time to pick one up!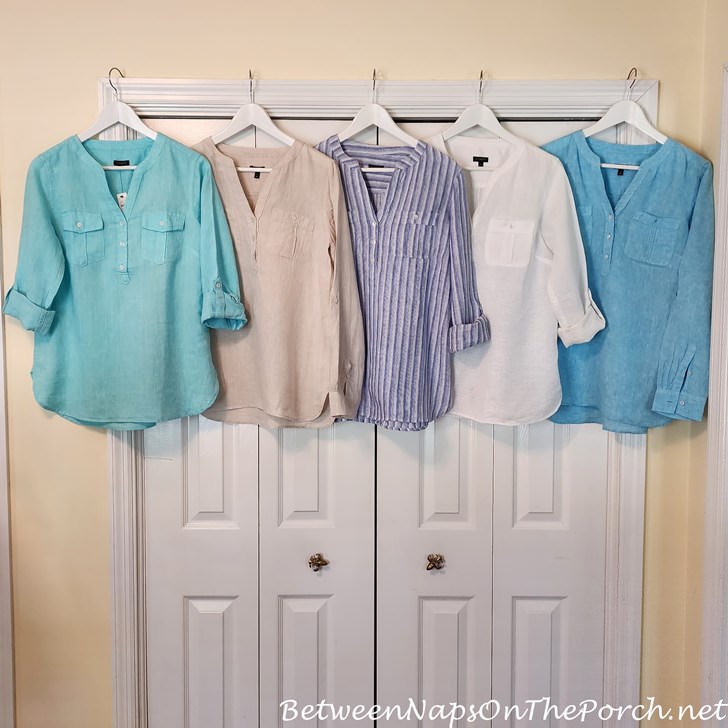 I especially love this aqua color! It's available 40% off in 5 different colors here: Aqua Linen Top.
I'm purchasing this shirt today…obsessed with the color!
Love, love, love this green/white stripe! It's also 40% off here: Green and White Stripe Linen Shirt.
These continue to be the best kitchen trash bags I've ever used! They were unavailable for a while as so many items were, then when they were available again, the price was ridiculous. Fortunately, the price has come back down much closer to what it was several years back. I'm so glad they are back and reasonably priced again. They are available here: Best Kitchen Trash Bags.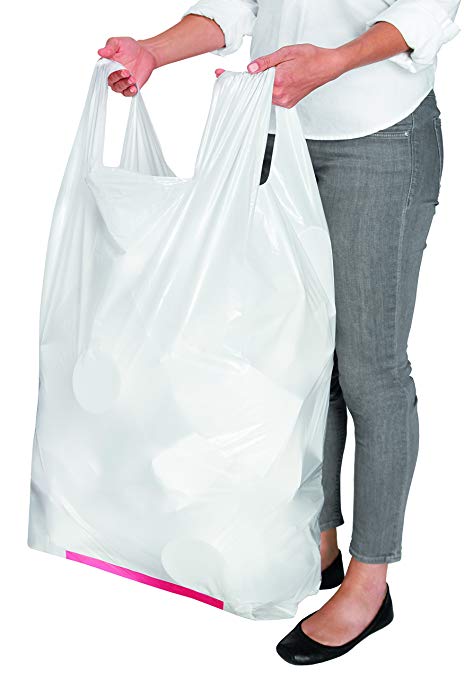 I continue to love this shampoo! I love how it makes my hair feel and how gentle it is. I alternate between using it and an Aveda shampoo a friend gave me a while back–really like them both! You'll find this shampoo available here: Biotin Shampoo.
Another item that will always be on any "can't live without" list is this amazing Cutemol skin lotion/cream. It's not cheap but it only takes a small amount to work its magic, so a large container will last a very long time. It is a secret weapon against dry heels and elbows! It truly is amazing! Ever since I started using it, I never get cracked fingertips during the wintertime anymore. Love this product and could kiss the person who invented it! lol You'll find it available here: Cutemol.
I always keep Digestive Advantage on hand. It makes the biggest difference in how my tummy/digestive area feels on the days that I remember to take it. Check out the reviews here: Digestive Advantage. It comes in a few different versions…I also like THIS one a lot, too–it's the one that I'm currently taking. Check out the reviews, they really tell the story of how well it works!
Have you ever had a refrigerator or washing machine delivered and been horrified with how the floor looked underneath when the old appliance was removed?! Yuck! My washing machine had been sitting in the same place for 33 years so you can just imagine how gross the floor was underneath. I keep a bottle of this super cleaner in every bathroom, the kitchen, and the laundry room and it worked beautifully on the dirt/grime that had accumulated under my old washer over the years. I will never let myself run out of this cleaner–it's the best I've found for cutting through intense dirt/grime! You'll find it available here: Super Cleaner.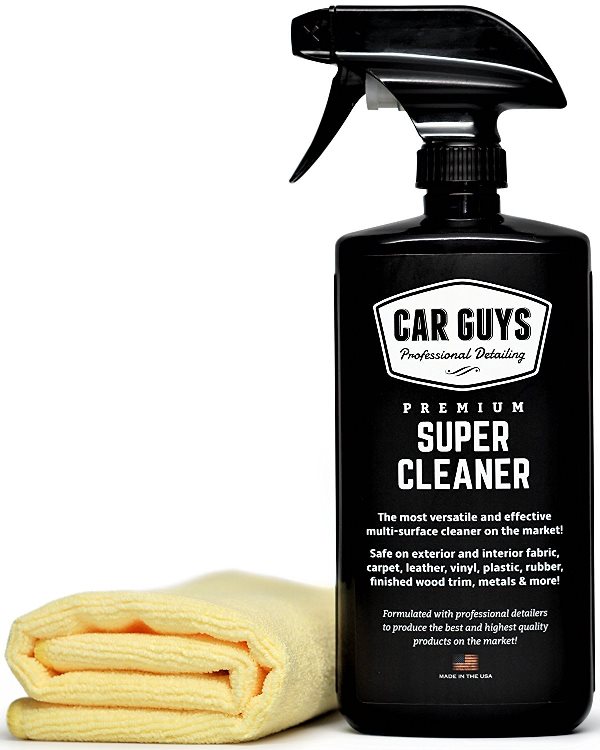 This is another product I love because it really is magic! It came in handy recently when I had the three lights in my upstairs hallway changed out to recessed lighting. It did a fantastic job at removing the dark ring on the ceiling that the three old lights had left behind. Love it! I just reordered more and this time I ordered this variety pack to try. I love that they keep improving it and adding new options for how it can be used. You'll find it available here: Magic Eraser.
A couple of months ago while looking at choices for healthy snacks, I came across these pumpkin seeds. The price was super reasonable for such a huge container, so I ordered them. Oh my gosh, they are addictive! lol I keep finding new ways to use them Of course, they are great sprinkled over a green salad, but I've discovered they are also soooo good sprinkled into ice cream! A couple of weeks ago, I tried sprinkling them in a bowl of Cheerios (with milk) and they added so much flavor/texture! That's how I always eat Cheerio's now–so good! I'm sure there are many more ways to enjoy them, but these are just the ones I've found so far. You'll find them available here: Pumpkin Seeds.
This is one of my favorite non-guilty pleasures! Love this flavor of San Pellegrino mineral water! For a while, the pricing had really shot up, but it's back down to a much more reasonable price now. I just reordered more last night. Love them for hot summer days! You'll find this flavor available here: Blood Orange and Black Raspberry Mineral Water.
I've shared these awesome cable labels in the past. I use them all throughout my home. They are especially helpful for under my desk where I have so many different things plugged in. The cord labels quickly help me locate anything I want to unplug without having to trace the cable or unplug the wrong thing. Whenever I buy a new product that has to be periodically charged, I add one of these labels to the charging cable so it doesn't end up becoming some mystery cable tucked in a drawer down the road. I love how they wrap so snuggly around a cable, which keeps them from getting caught on things. Can't even count how many times I've purchased them, I've even bought them for my son to use in his home. The only place I've ever been able to find them is here: Cable Labels.
Amazon shows that I have purchased this retractable knife five times, that sounds about right. I have one in my kitchen, one in the garage, one downstairs in the basement storage room, and one here in my office–all the places I occasionally find myself opening boxes. I also purchased one as a gift for a friend. In the past, I would use scissors to open boxes–not a great idea since some scissors are sharp on the back side, so I kept occasionally nicking my hand. This retractable knife works so much better than scissors and I can't get over how long the blade stays sharp! The spare blades are stored inside the handle, so you always have a sharp blade available if you need it. So far, I'm still on the first blade for all four of the ones I have here in my home, so they stay sharp a long time. Definitely recommend! You'll find it available here: DeWalt Retractable Knife.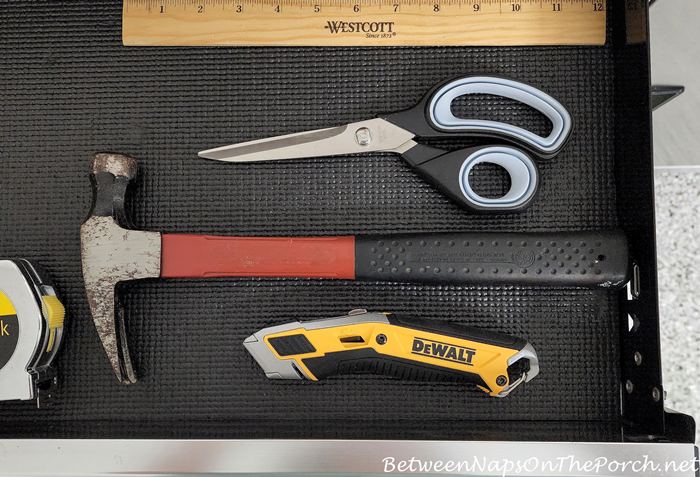 I must have at least seven or eight pairs of these pajamas by now. I love wearing them every night during the spring and summer and often, after I'm awake and up, I will stay in them for much of the day unless I'm going somewhere. They are just so cool and so comfortable, I love living in them here at home during the summer months! One of the reasons I have purchased so many pairs is I'm always afraid they will stop making them. Absolutely love them and this pattern with the palm trees is probably my favorite! You'll find them available here: Cotton Summer Pajamas.
Had to mention these cabinets that I have used in so many places in my home.
I have enjoyed using them so much in the garage, I ended up buying three for the basement storage room. If you plan to store really heavy items on the shelves (like dishes or a lot of heavy canned goods) I recommend taking a shelf to Home Depot and having them cut some of their thick, white, melamine shelves to the size you need. But if you're storing average-weight items like I'm doing here in the basement, the shelves they come with will work fine. You'll find them available here: Storage Cabinets.
Love Yeti tumblers and use them on a daily basis in my office and in my car. I love that they do not sweat or make a mess, but especially love how long ice and drinks stay cold inside–even inside a burning-up hot car! I always take a Yeti tumbler filled with a cold drink when I'm out running errands. On really hot days, it's such a relief to get back in the car and take a nice, cold sip from my Yeti! Amazing how well they keep drinks cold! You'll find them in a ton of different colors here: Yeti Tumbler.
Another item I used almost daily is my Bose earbuds. They are wonderful for when I'm working here in the office and suddenly the neighbor's yard crew shows up to cut grass. They block out all distractions…love that! They are amazing for travel, too! I've even slept in them when staying in a noisy hotel or on a noisy ship. You'll find them available here: Bose Earbuds.
I thought I would include these napkins that I have been buying so much over the last couple of years. They are huge and I love that! I have bought them in so many different patterns and colors and they work beautifully in table settings. With the 4th coming up in just a few day, this would be a great time to pick them up in this red, white, and blue buffalo check pattern. You'll find them in a bunch of color combos here: Buffalo Check Napkins for 4th of July.
I just noticed today, they have a new design out for the 4th! I just may need to add these to my napkin collection! Love the patriotic design! You'll find them available here: Red, White, and Blue Napkins for 4th of July.
Each year when spring/summer rolls around, I always get my annuals off to a good start with these Miracle Grow Singles. I love how easy they are to use because they are already pre-measured for a gallon of water. They give my flowers the boost they need to get going at the start of spring. These premeasured single packets are available here: Miracle-Gro Singles.
Once my flowers are underway, I sprinkle a little Osmocote in every pot and each time it rains or I water my flowers, they get fed again. I love how Osmocote lasts for 3 months, so no need to add more to the pot/soil in between waterings! It was a landscaper who first told me about this product over 25 years ago, and I've been using it ever since. You'll find it available here: Osmocote for Flowers and Vegetables.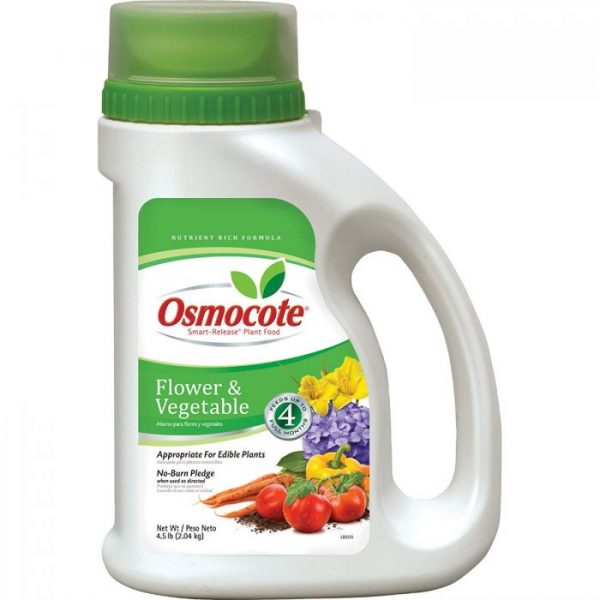 I'll end with this wonderful weather station that I've purchased many times for myself and as gifts for family and friends. In addition to working so well, I think it's just so pretty to view! It's even more pretty in person than I can show in a photo. I have one of these weather stations in my bathroom vanity area, one in my office, one in the kitchen, and one in the storage room in the basement. I had always wondered what the humidity was down in the basement during the summer months, and now I know because of this little device. I'm happy to report that the one in the basement always shows a big smiley face, which means that the temperature and humidity are exactly where they need to be. So glad I never bothered having a dehumidifier installed down there. My HVAC guy confirmed that it's not needed based on what the levels are showing. Love this weather station so much–can't recommend it enough! You'll find it available here: Weather Station.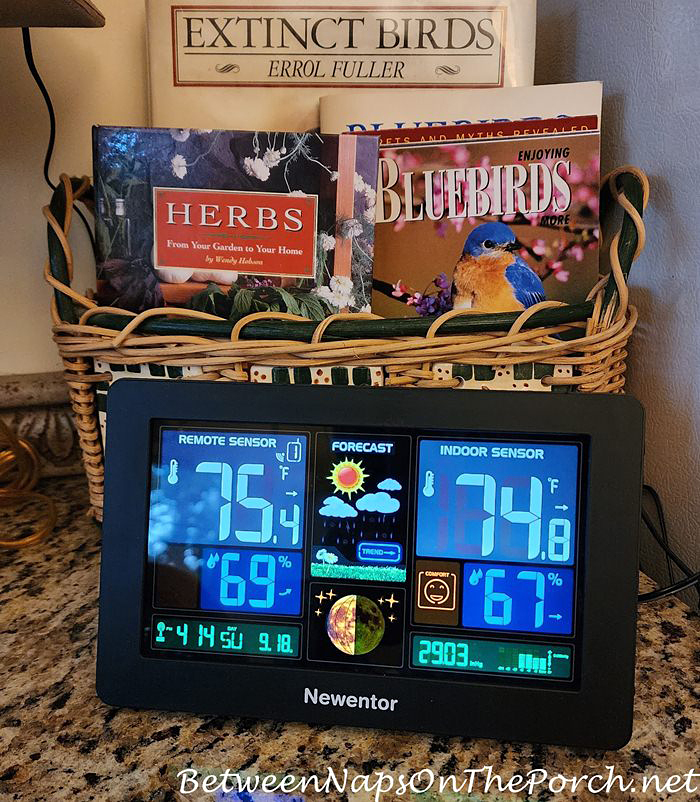 Hope you found this list of some of my absolute favorites helpful! Happy summer! See you tomorrow for Tablescape Thursday!
*If a post is sponsored or a product was provided at no charge, it will be stated in post. Some links may be affiliate links and as an Amazon Associate, I may earn from qualifying purchases. *