Yesterday afternoon I made a little update here in my home office.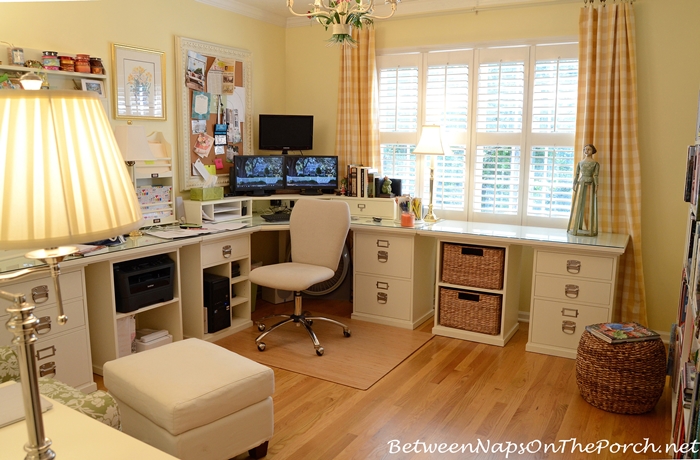 You may remember seeing this large decorative clock on the wall in previous photos. (This photo was taken back around Halloween one year so ignore the pumpkins.) I like this clock but I purchased it mainly to help fill that big blank wall. I've always wanted to do a gallery of photos there, instead.
Maybe eventually it will showcase lots of photos from my travels–that would be nice! But for now it's home to the Scratch-off Bucket List Map I purchased a few days ago. The map arrived on Monday and I immediately took it to a local framing shop, Frame Up II, where Kimberly did a great job framing it. She had it ready the next day.
I hung it kind of low so I could easily reach all the countries for future scratch-off sessions. I'm being optimistic! Hey, they say you have to envision and dream it before you can make it a reality! 🙂 It looks like it's hanging crooked in this photo, but I promise, it's really straight.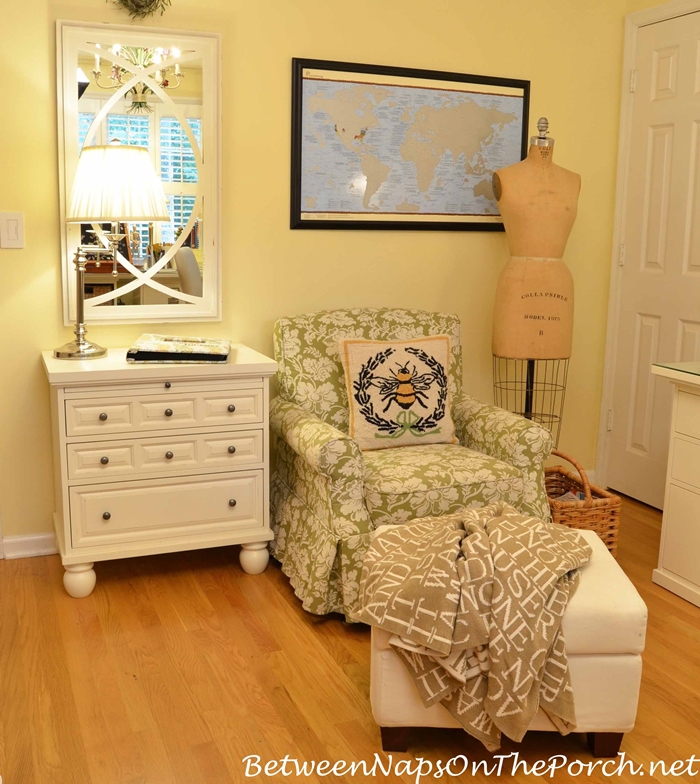 For the frame, I went with a simple black, wood frame thinking that would work well with the black writing on the map.
Look at what a world traveler I am! Whoo, Hoo! lol
I've visited the states you see scratched off and I only scratched off the ones where I've actually spent some time. I didn't count things like the time I had a stop in Texas on a flight to California. All I saw of Texas that day was one of its airports (forgotten which one) so that to me doesn't count as having visited the state.
That scratched off spot in the middle of the U.S. was my attempt to scratch off Colorado. We went skiing in Breckenridge for vacation on three separate years. I may have missed a state or two, but I think I got them all. I saw one scratch off map on Amazon that actually had the states outlined individually but unfortunately this map does not. I went with this map anyway because I liked the colorful photos that appear from underneath as you scratch off areas.
I found the easiest way to scratch off the top surface to reveal the pretty pictures underneath is to just use your fingernail and press lightly. A coin really isn't necessary for scratching it off; it comes off very easily.
I also scratched off the Caribbean islands where I've visited in the past. Those include Freeport, Nassau, Atlantis, San Juan and St. Thomas. I figured that was enough of the Caribbean that I could just go ahead and scratch off that whole section of little islands.
You'll find this Scratch-off Bucket List map available here: World Scratch-off Bucket List Map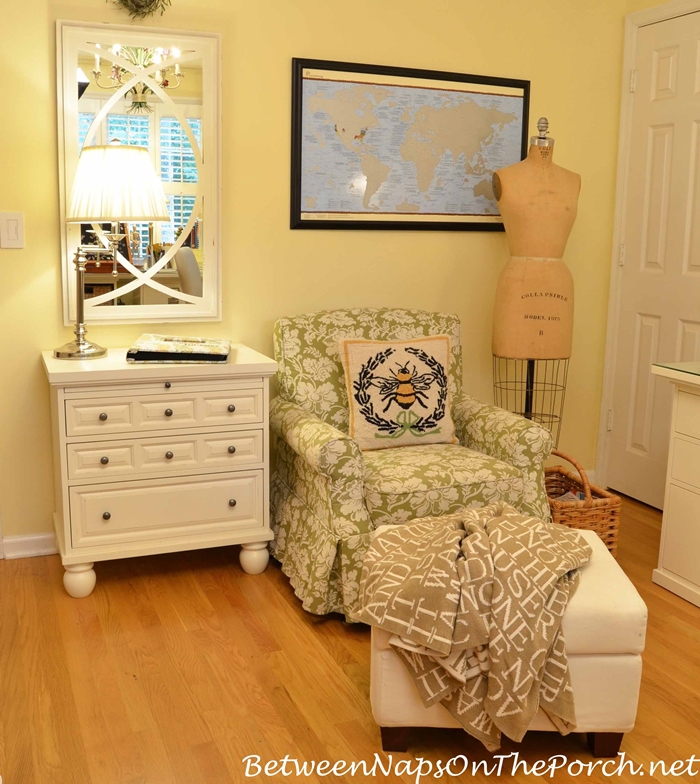 Almost every day it seems I find myself purchasing something I'll need for the trip. I'm eager to get everything ready now even though it's a couple of months away. Your comments on yesterday's post reminded me of three more things I knew I needed but had not gotten around to buying.
Yesterday, I purchased this pillow for the plane trip to Italy and back. It has awesome reviews!
I have a window seat so I'm hoping I can lean up against the wall of the plane, but this appears to work great even without a window seat. Hopefully it will keep my mouth from hanging open all night, "catching flies" as the old southern saying goes. lol
After 2,324 reviews, it has a 4.5 star rating…not too shabby! You can find this travel pillow here: J Pillow, Travel Pillow-Winner of British Invention of the Year, 2013
Another item I purchased yesterday is a sleep mask. I was glad to see it came with earplugs, too. I liked it because it is supposed to work with all shaped faces/noses and not leave gaps. It has 3,117 reviews and is ranked a little over 4. 5 stars. It looks comfy in the photos online. You can find it here: Bedtime Bliss Contoured & Comfortable Sleep Mask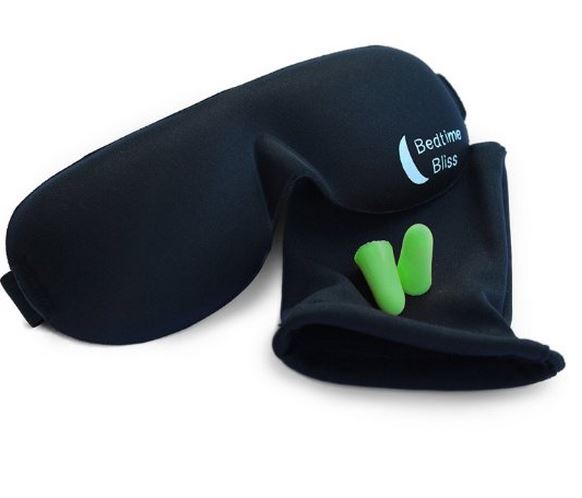 And the last thing I just purchased is this package set of adapters. I couldn't believe the awesome price…5 adapters for just $10.99! It comes with Type B, Type G, Type E/F, Type C and Type I. Type C will work in most of Europe and the good folks at Grand Circle Travel told me it should work fine, but just to be on the safe side, I purchased a Type L adapter separately that was labeled for Italy. You'll find this set of adapters here: 5 Pk International Travel Worldwide Plug Adapter Set
I'm getting close now to having everything I think I will need for my trip. If I don't lose any of these things, I should be well-set for future trips, too.
Do you have any trips coming up this year? I've been eyeing the Christmas Markets Along The Rhine tour I saw at Grand Circle Travel. Definitely want to do that one some year.
Talk about amazing vacations! Imagine staying here in Giraffe Manor! You can take the tour of this wonderful Scottish-style hunting lodge here: Giraffe Manor, A Unique Travel Adventure
*If a post is sponsored or a product was provided at no charge, it will be stated in post. Some links may be affiliate links and as an Amazon Associate, I may earn from qualifying purchases. *