I'll be heading back home in the next few days. It has been a wonderful visit with a lot of this going on. I will miss these moments, snuggling and reading.
The book we are reading, A Dark, Dark Tale, is a favorite of my youngest grandson, as it was with his dad. I love it, too. We love looking for the black cat on every page and it has the cutest surprise ending. (Book is available here: A Dark, Dark Tale.)
Update: If you're an Audible member, I discovered A Dark, Dark Tale is available at Audible and it's an excellent reading of the book. My grandsons loved listening to it one night while they followed along in their book. You really do need the book to enjoy the Audible reading of it, just wouldn't be the same if you couldn't see the pictures.
I can't tell you how happy I am with this hanging toiletry bag I purchased on a previous trip to see family. No more wasted time spent searching through my suitcase and various smaller toiletry bags looking for the things I need.
With this bag, I know exactly where everything is. If you need a bit of organization with your travel items, this bag is excellent. I can't recommend it enough! You'll find it available here: Hanging Travel Toiletry Bag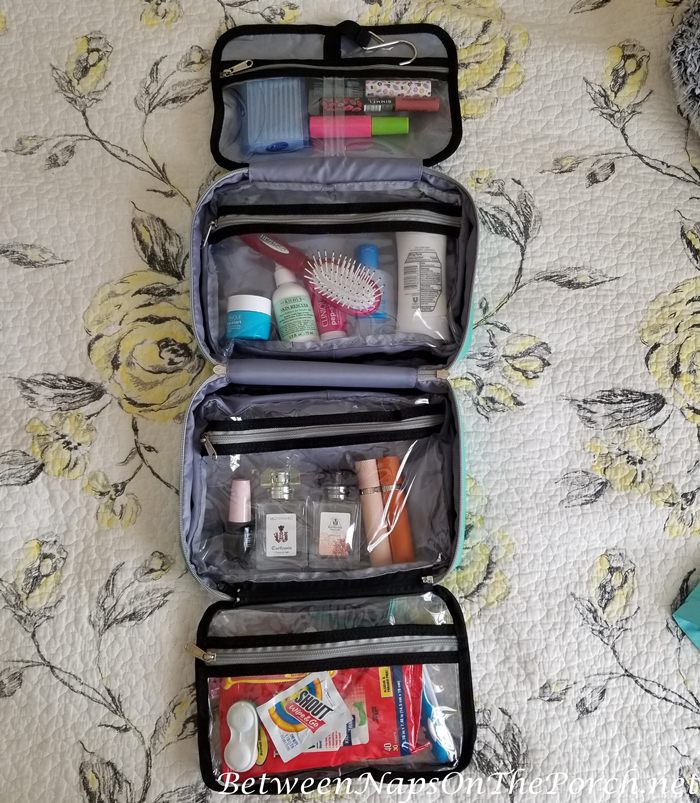 This has become my go to lip balm for cold weather. I use it at night and always when I'm heading out into the cold. Love it! You'll find it here: Aquaphor.
My youngest grandson saw my travel toothbrush and tried to talk me out of it. lol I ordered this set so he would have his own. These are great for travel–love how they fold for storage. They are available here: Travel Toothbrush
Still singing the praises of these socks! They are incredibly warm and comfortable…so soft and cozy! I can't get over the price…a steal for 6 pairs of soft merino wool socks! You'll find them here: Merino Wool Socks.
Pretty much bathing in this, these days–well, at least my hands and feet. It's awesome, but don't take my word for it…check out the reviews! You'll find it here: Cutemol.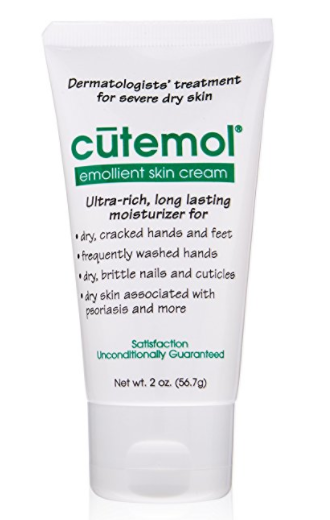 I purchased these for my son this past month since he needed a safe, effective cloth for cleaning his computer screen and his wide-screen TV. They are large size for the big jobs and work great! In fact, I ordered some for my home after seeing how well they work. You'll find them here: Best Microfiber Cleaning Cloths
I've been living in these the last few days with all the rain we've been having. They are currently on sale 20% off with the code WINTER at checkout. You'll find my favorite L.L. Bean boots on sale here: L.L. Bean boots
I purchased this sweater at the start of winter and it has quickly become my favorite sweater. I would wear it every day if I could. It's soft, cozy and very figure-flattering. It comes down far enough in back to cover your tush…like that!
It seems to run a tad big. I ordered a Small since that's what I normally wear in L.L. Bean sweaters and it's nice and roomy. If you like your sweaters a bit loose order your normal size. If you like them a bit more fitted, you may need to size down. It's currently on sale 20% off with the code, WINTER. You'll find this beautiful sweater here: Soft Merino Fair Isle Sweater
On My Wish List
Pretty sure I'm going to order this one before the sale ends. I have this thing for Fair Isle sweaters and this one is stunning! You'll find it available here on sale 20% with the code, WINTER: Fair Isle Sweater
I brought a lot of coats with me on this trip since I knew I'd be here for a while and wasn't sure what to expect weather-wise. The coats I've been wearing a lot are my two Orvis "Barn" coats.
I wonder why they are called Barn Coats? If I had to guess, I bet it's because they are cut in such a way, you don't feel at all restricted while wearing them. Maybe they're called Barn Coats because you could totally work/clean out a barn while wearing one, or do whatever work you needed to do without feeling restricted.
In any case, several colors are currently on sale, 1/2 off. I have a red one and a navy one and I'm eyeing getting another one in either the brown color below or another neutral color called, Stone.
I love this look below. I probably couldn't pull off that hat, but I love everything else about this picture! This is basically me every single day during the winter. During the fall/winter months, I pretty much live in jeans, plaid shirts, sweaters, and comfy coats. This is my everyday attire for errand running and general hanging out. Now I just need a western town and a barn! 🙂
If you could use a great Barn Coat, you'll find this one on sale here: Barn Coat.
Update: Someone asked if this coat has pockets. It does, they come in from the side so may be hard to see in the photo below.
What's your favorite winter attire? If I stopped by unannounced on a typical weekday or weekend, what would I find you wearing while running errands or just hanging out?
Update: If you want your barn coat to have a lot of pockets, check out the one I just ordered from L.L. Bean last night. It's currently on sale 20% off with the code, WINTER. You'll find it here: Barn Coat.
*If a post is sponsored or a product was provided at no charge, it will be stated in post. Some links may be affiliate links and as an Amazon Associate, I may earn from qualifying purchases. *