It's 5:30 AM as I write this, I've been up since 3 AM. The previous two mornings, I awoke at 4 am. This pretty much happens every time I travel to Europe. I'm not sure when my body will get back on Georgia time, but for now I'm enjoying the peace and quiet you experience when you get up before the birds even open their eyes.
It's amazing all the stuff you can get done when you awaken at 4 am. I worked yesterday for 6-8 hours straight and got so much done around here. When I looked at the clock, it was only noon and I still had the rest of the day! You early risers know what I'm talking about. The downside is, come 8 PM, I can't keep my eyes open.
Yesterday, in the wee hours of the morning, I completely cleaned out the small closet in the bonus/upstairs living room, turning it officially into my "travel" closet. It was so great to get all those large suitcases and other travel paraphernalia out of my master bedroom closet. If you travel a fair amount and have the space, I definitely recommend dedicating a small closet or storage area to all your travel goodies. It will make life a lot easier when you book that next trip.
Over the last few days, I've had several emails, as well as comments here and on Instagram, asking questions related to my recent trip to Ireland and/or regarding travel in general. I've also had several questions regarding what I purchased while in Ireland.
I thought it would be fun to do the same thing I did after my trip to Kenya– answer your questions while intermixing pics of the souvenirs/gifts I picked up during my trip. That's a lot more fun than just reading a bunch of words. If I miss your question in this post, feel free to ask it in the comments.
Please Note: I'll include a caption beneath each photo giving a brief description of the item and its intended recipient or purpose.
Questions About Travel and Travel to Ireland
Q. A question I always get after every trip is: Do I normally travel alone and if so, how am I not afraid? I gave a pretty detailed answer to that question in THIS previous post, so I'll just give an abbreviated answer here. (See that prior post for an even more in-depth answer.)
A. When I was younger, the answer to that question would have been a big, Yes. But as you get older, you realize everyone is the same and there's really nothing to be afraid about, unless of course, you are traveling to a known dangerous area, something I would definitely avoid.
But the real answer to this question is: Travel is not all the same. The type of travel I'm doing is known in the travel industry as, "small group travel." That means I'm traveling with a small group of folks (usually between 10-18) all of whom share the same interests I do: a severe case of Wanderlust and a desire to see the country or place we're visiting.
This creates an instant bond and camaraderie with your fellow travelers and it's almost impossible to not make friends quickly, maybe even some that you'll stay in contact with and want to travel with again in the future.
So, if you're single or married to someone who can't or doesn't like to travel, book yourself a trip with a company that offers small group travel, preferably one that doesn't charge a single supplement, then pack your bags and GO! You will only be traveling "alone" for the amount of time it takes to reach your destination. After that, you'll be surrounded by like-minded travel buddies who are just as excited to get to know you as you are to get to know them! You only get one life, don't let fear of the unknown keep you from making the most of it.
By the way, if you do book a trip with the company I've linked above, mention my name as the person who told you about them and they'll give you a $100 off your next trip, and they will do same for me. 🙂
Q. One BNOTP reader emailed to ask how I dealt with the inevitable dirty underwear and socks during the trip. In the past, I've always stashed dirty clothing into the large pockets in the top half of my suitcase so they were out of sight and out of mind. That way I couldn't accidentally mix them back in with the clean clothes and wear them again.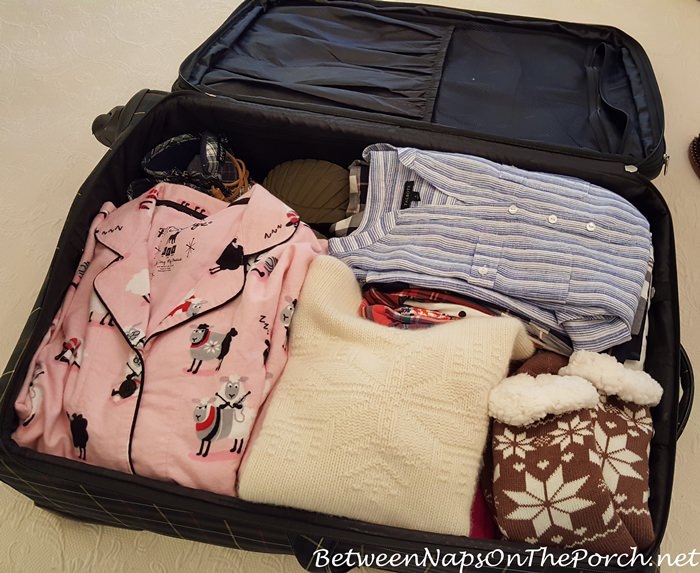 A. I thought on this trip I'd try something several BNOTP readers had recommended in the comments of previous posts. Several folks shared how they take along their oldest/rattiest underwear when traveling, and toss it into the trash after wearing it.
I tried that at my first hotel and just couldn't do it. We were staying in some pretty fancy hotels during this trip–most, if not all, were 4 and 5 star. I couldn't bear the thought of a housekeeper finding my "used" underwear in their cute, little trash bins bearing the image of their gorgeous manor home/castle. lol I guess underwear could be discretely tucked inside a plastic bag (if one was available) with the hope the housekeeper doesn't get too curious about what's inside. Ha!
One BNOTP reader who emailed to ask how I dealt with the dirty underwear issue shared a really funny story. She wrote:
I have actually tossed undies at times but my best story is an aunt – she died in 1997 but went to Europe several times in her younger days. She threw her underwear in a wastebasket in a hotel in France and a few weeks later a package was delivered to her door – all the underwear was actually washed and PRESSED-she assumed a maid did it!!! She was so embarrassed.
So if you're going to toss those already-been-worn undies, you may want to shred them or label them as "no longer wanted or needed!" lol
Q. I received a lot of questions/comments about the weather in Ireland and what it was like.
A. Ireland, being surrounded by the Atlantic Ocean, has what is described as "maritime" weather. For the first couple of days it rained off and on, thankfully there were times when it wasn't raining. Then the rain came and stayed all day for a couple of days. Fortunately, around the middle of the trip the sun came out, and when it did rain it was short-lived.
The way to describe the completely unpredictable and changing weather of Ireland is to share what our guide told us as we were approaching the Cliffs of Moher for our visit there.
He cautioned that upon arrival, if it was not raining we should immediately make our way straight up to the top of the Cliffs, adding that it would be a mistake to eat or shop first because the weather can completely change in a matter of minutes. As soon as the bus stopped, we beat feet for the top and were rewarded with beautiful weather and breathtaking views.
I'm looking forward to sharing more photos of beautiful Ireland with you very soon.
Q. A few folks have asked about using electronics while traveling. Recently someone emailed to specifically asked about blow dryers.
A. I always take along an adapter (you need the G adapter for Ireland) and THIS trusty voltage converter.
I know people always say you don't need it for phones and computers, but there's no way I'm taking a risk of frying my smart phone or my $1,800 laptop. They just cost too much to chance it! Also, it's awesome being able to charge as many as 7 things at one time. I often have 3-4 things charging at once, like my laptop, phone, Bose noise-canceling headphones and Kindle.
Regarding blow dryers, hotels almost always have them in the rooms because they know that travelers need them and that they are too powerful to work plugged into most voltage converters.
I didn't take a hair dryer on this trip since I knew the hotels we were staying in would provide them, but I did take along my 2-in-1 Hot Air Styling Brush. It worked fine plugged into my voltage converter, as long as I didn't have anything else charging. If I had my laptop and cell phone plugged in at the same time, it would cut off.
I think it has worked in the past with a small travel blow dryer I used to carry before I realized hotels almost always supply them, but it may not be recommended for use with a regular blow dryer. Again, most hotels will have them in the room or available upon request.
A sweet friend I met through blogging came along on this trip and she surprised me with this shirt. If you're a fan of Game of Thrones, you may recognize this phrase. I don't watch a lot of TV and hadn't been keeping up with Game of Thrones, so she clued me on the phrase on the front. 🙂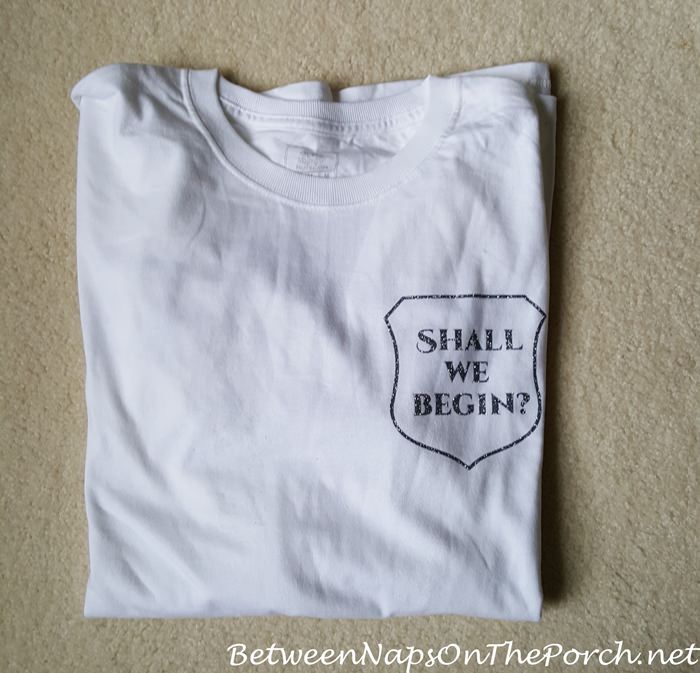 But look what was printed on the back, I couldn't believe it! I've never had a shirt with my blog name on it. What a thoughtful gift and one I will cherish, especially since it comes from such a lovely friend! Thank you so much, Teresa, for this awesome shirt! I will definitely wear it the next time I visit my son and dil. They are both big fans of Game of Thrones and are going to think I'm super hip when I show up wearing it! 🙂
During this trip, I also purchased three items inside Belleek Pottery…read more about that in this post: Shopping in Belleek Pottery.
This was definitely the most souvenirs/treasures I've ever purchased during a trip. Learn from my mistake: when traveling to a country that's known for producing things you love (like sweaters, crystal, dishware, etc…) take an extra suitcase or be prepared to ship some things back. Thankfully all the Belleek goodies are being shipped and should arrive in 5-7 weeks. They are being hand-crafted so it takes a little while to get those.
This post is getting a little long, so I'll stop here, although I'm afraid I didn't get through all the questions. If I missed your question, leave it in a comment below and I'll answer it there.
Ireland is a wonderful country with just the nicest people you would ever want to meet! I definitely encourage you to visit if you haven't already. I'm looking forward to returning one day!
Have a wonderful Labor Day weekend, dear Friends! See you on Monday for Metamorphosis Monday!
*If a post is sponsored or a product was provided at no charge, it will be stated in post. Some links may be affiliate links and as an Amazon Associate, I may earn from qualifying purchases. *