I've had so much fun sharing Kenya with you over this past week. Did you get a chance to see the 30+ pictures I shared on Instagram? Once I get a chance to go through all my photos, I'll create one big post sharing all the animals we saw on safari. I also have some additional video to share that I think you'll enjoy. We were very fortunate to catch the Wilderbeest and Zebra migration across the Mara River and it was amazing to see!
A few folks have asked specific questions in comments and I promise to get to all those in the upcoming posts, including why the invite that was hand-delivered to my tent recommended I wear my jumping shoes. So much has happened during this past week, I'm having a bit of trouble deciding how to share it all, how to organize it all for posts. Every day was a new adventure and action packed!
One question I've been asked several times is was there anything that I wish I had taken or anything I took that I really didn't need. Today I thought I'd do a quick run down of what I'm REALLY glad I had with me on this trip, what I could have left behind and what I REALLY wish I had taken, along with few other tips and suggestions that you may find helpful as you make plans to travel.
What I'm Really Glad I Took
Bose Noise Canceling Headphones:
These were a last minute purchase that were invaluable in helping me sleep on the long flights I had to endure on this trip. I had two, 8 to 9 hour flights going and two, 8 to 9 hour flights coming back. Both ways, I had a daylight and a nighttime flight. During the daytime flights each way, I used my headphones to watch movies I had downloaded onto my laptop. There is no way I could have enjoyed the movies without the noise canceling ability of these headphones.
Note: These headphones are designed to work with phones but they worked fine with my laptop. The only thing that didn't work with the laptop was the volume controls built into the cord of the headphones, so I adjusted the volume of the movie with the controls on my laptop, which worked great.
During the nighttime flights to Africa and back, I slept as much as possible. These headphones completely eliminated the LOUD roar of the engines. Before I purchased them, I wondered if the noise canceling feature would only work when something was playing, like a movie or music. I can't sleep with a movie or music playing so that was a concern I had.
I was delighted to find they totally work whether you have something playing or not. There's a little button you slide to activate the noise canceling feature and it works great even when you aren't listening to music or a movie. They are by far, the most comfortable headphones I have ever worn!
These will definitely be accompanying me on all future trips. These Noise Canceling Headphones are available here: Bose QuietComfort Acostic Noise Canceling Headphones (Note: They make separate headphones for Android and iPhone phones, so if you buy a pair, make sure to get the ones that are compatible with your phone.)
Kindle Paperwhite
Another last minute purchase was a Kindle Paperwhite. Wow, have Kindles come a long way! I had one of the ealier versions that didn't have the touch screen so the Paperwhite is a delight to use. Plus, the battery lasts a long, long time. One charge was more than enough for the trip.
My Kindle really help passed the long hours in flight. Someone mentioned in a comment on a previous post written right before I left, that I was going to love it. They were right! It's pretty much a must-have item if you like to travel. It's available here: Kindle Paperwhite is available here: Kindle Paperwhite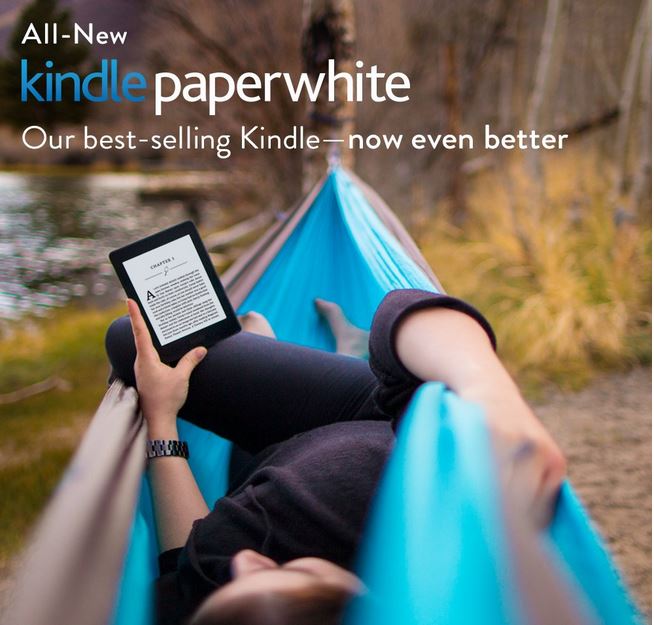 The Bestek Portable Voltage Converter
This voltage converter with adapters totally lived up to all the rave reviews on Amazon. I LOVED being able to charge my phone, laptop, camera battery, etc… all at once. This will definitely be going with me on any and all future overseas trips. Worked beautifully! You'll find it available here: Portable International Travel Voltage Converter With Interchangeable Adapters for Charging Ports
A 2nd Camera Battery
A few weeks before this trip, I purchased a second camera battery for my Nikon D7000 camera. I had been meaning to do this for a long time since it's aggravating when I'm 2/3rds through photographing a project or tablescape and the battery goes dead.
It was also a huge stress reliever when I was out on safari, knowing I had the 2nd battery tucked away inside my coat. I was shooting a good bit of video which goes through a battery a lot faster than taking photos, so it was wonderful knowing I could film to my hearts content without worrying about running out of juice in the middle of the bush.
It will also be nice having a second battery when shooting here at home. I just wish I had purchased one a long time ago. It will definitely be in my bag on all future trips when I take along my Nikon camera. I purchased mine here: Nikon Li-Ion Battery
My Barbour "Forever" Coat
I wore this coat daily for our morning safaris and I loved having all the big pockets for storing my extra camera battery, a cloth to wipe off my camera lens, hair ties, sunscreen, bug repellent, you name it! I used the inside, hidden, zipper-pocket to keep extra cash, important papers like my travel insurance and the detailed itinerary that had information about connecting flights. It will definitely make the trip to Italy with me in a few weeks. Love this coat! You can read all about its rich history and where to purchase one in this previous post: A Forever Coat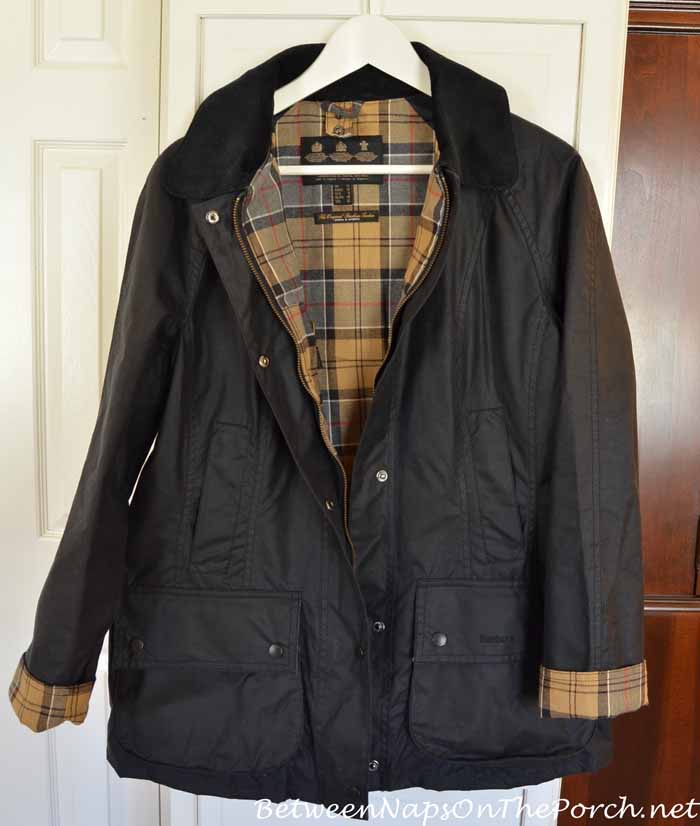 ExOfficio Women's, Give-N-Go, Full Cut Brief
I found out about ExOfficio underwear right before leaving and purchased one pair to try them. They are awesome! To start with, they are extremely comfortable, like wearing nothing. But the best part is when you wash them, they dry in a matter of a few hours. They are made out of some special material that dries extremely quickly. Their motto is: "17 countries…6 weeks…one pair of underwear." I'm going to purchase a second pair and they will be going with me to Italy, for sure. They are available here: ExOfficio Give-N-Go Full Cut Brief
J Travel Pillow
Loved this pillow on the flights over, but unfortunately I left it on the Kenya Air flight to Nairobi. 🙁 I really missed it on the return flights home so I'll be buying another one before I head off to Italy. It's was super comfortable and I loved being able to position it so many different ways.
I also love how you don't have to carry it and it doesn't take up space inside a bag. I snapped it onto my camera bag but it will travel on this bag going to Italy. But you do have to actually remember to take it off the plane when you arrive at your destination! ~~~sigh. This pillow is available here: Travel Pillow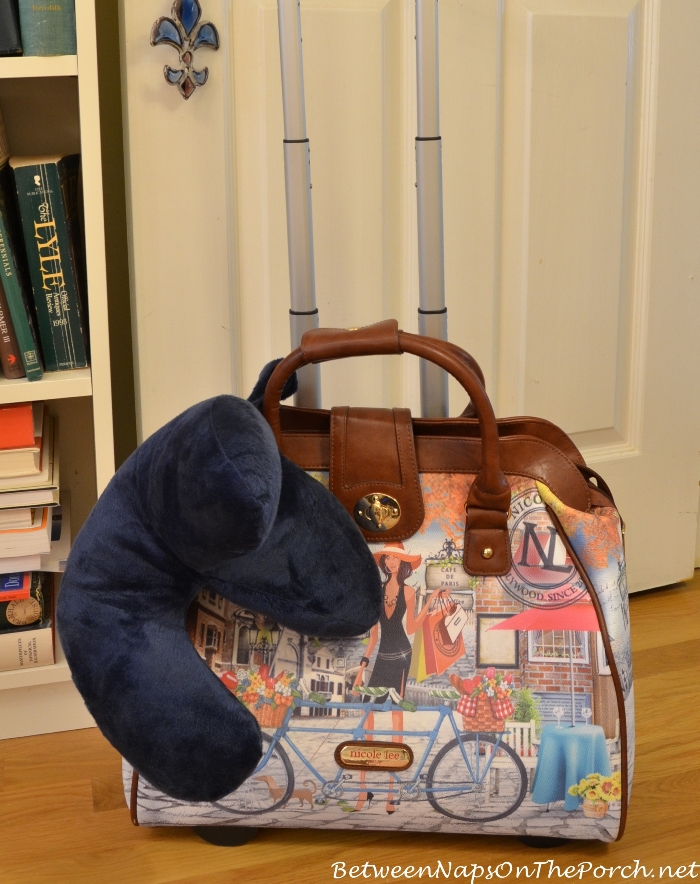 Update: This is my the pillow I'm currently using whenever I travel. I decided to try it on my recent trip to Morocco and it was excellent, even more supportive than my previous travel pillow. It has become my favorite for travel! You'll find it available here: Travel Pillow.
I also love how small it rolls up for storage in my carry-on bag.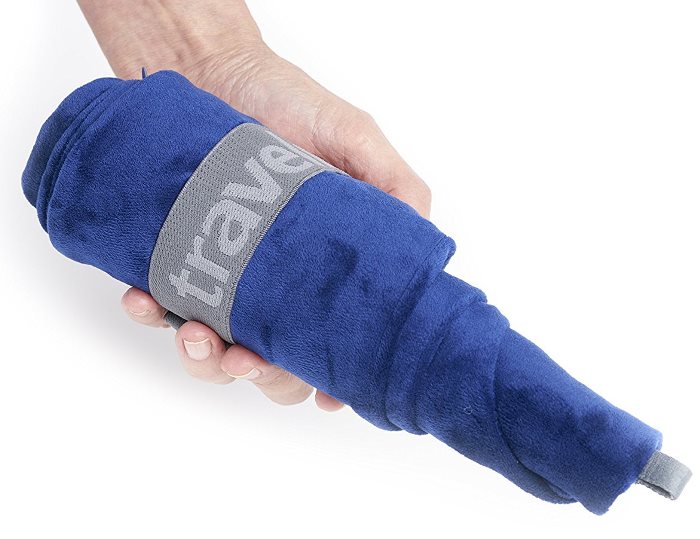 What I Wish I Had Taken
African Safari Journal
There were only two things that I very much wished I had taken on my trip to Kenya. One was this book that I blogged about here: African Safari Journal
If I hadn't been so restricted on weight because of all the small airplane flights I had to take, and if I had been able to take a bag that rolled instead of having to carry all my luggage in duffel size bags, I would definitely have taken it.
There were so many times, especially after each safari trip out into the bush, that I wished I had this book to reference so I could read about the animals we had seen and check them off with the dates they were spotted. If you go on safari and can manage it, take this book. You can read more about it in this post: In The BNOTP Library: African Safari Journal
Monopod
The other item that I never thought about taking but wish I had, was a monopod for my camera. I totally forgot that they make monopods that are collapsible. When you're out on safari, even though the safari guides come to a complete stop and cut the engine off, the slightest movement caused by the wind or another person shifting in their seat, will cause the vehicle to rock. Safari vehicles have the bounciest shocks in the world! I can't tell you how many times a monopod would have come in handy on this trip!
Another couple brought one along and that's when it dawned on me that they are designed to be collapsible so they will fit inside a suitcase or bag. So, if you go on a trip where you're using a zoom lens a lot, which is totally unforgiving of any movement, you may want to consider taking along a compact monopod like this one: Compact 5-section Aluminum Monopod.
What I Could Have Left At Home
Scarf
I had read in several places that it's good to take a scarf along to protect your face from dust while out on safari and to use for warmth on the plane. I purchased two scarfs, one in a leopard print (which I left at home after learning you don't want to wear any animal prints on safari) and a plaid one that I bought inexpensively at Marshalls.
I never needed a scarf on the plane and I never used it on safari. It was a big, big scarf so it ended up being a pain to carry since I couldn't fit it into my suitcase. I didn't even bring it back home, left it in my tent at Mahali Mzuri to be donated.
Yeah, it's dusty out on safari, but not enough to warrant covering your face for three hours with a scarf. A scarf would have been helpful for holding my hair out of my eyes in the wind, but my hair tie, which was much smaller and cooler than wearing a scarf, worked great. Plus it fit easily in my coat pocket.
Binoculars
The other thing I took along and could have left at home was the binoculars I purchased right before the trip. I never used them while out on safari because our guide periodically used her binoculars to spot animals and then took us over near the animals so we could take photographs. For me, it was just too much to manage a camera with a long zoom lens and a pair of binoculars, so I left my binoculars in my room.
These were the ones I purchased, the Nikon Monarch 5 Binoculars. They are excellent for bird/animal watching which is how I'll use them at home. I donated two old pairs of binoculars after these arrived because they are so sharp and so clear, leagues better than the older Nikons I already had.
I did use them a few times to view wildlife in the valley below our tents.
Every morning was exciting because you never knew who would stop by that day for a visit. 🙂 Mahali Mzuri is perfectly located because it's near water and has lots of wonderful, lush grasses all around, so the wildlife views changed on a daily basis.
I loved having binoculars for the daily views down into the valley in front of our tents, but each tent already had a pair of binoculars available, so there was no need to bring them from home.
When I purchased them, I knew there was a chance I might not need them on the trip, but I still wanted them for viewing the birds that come to my feeders each day, so I'm glad I have them. They are so much better than my old binoculars so definitely a purchase I'm glad I made. But I wouldn't have missed them on this trip if I had left them at home since Mahali Mzuri provided them for each tent. If you're in need of good binoculars for bird watching, etc… you'll find them here: Nikon Monarch 5 Binoculars
Scratching Time!
Thanks to Mia for reminding me to update the Bucket List Travel Map here in my office. I was so busy going through photos, I forgot!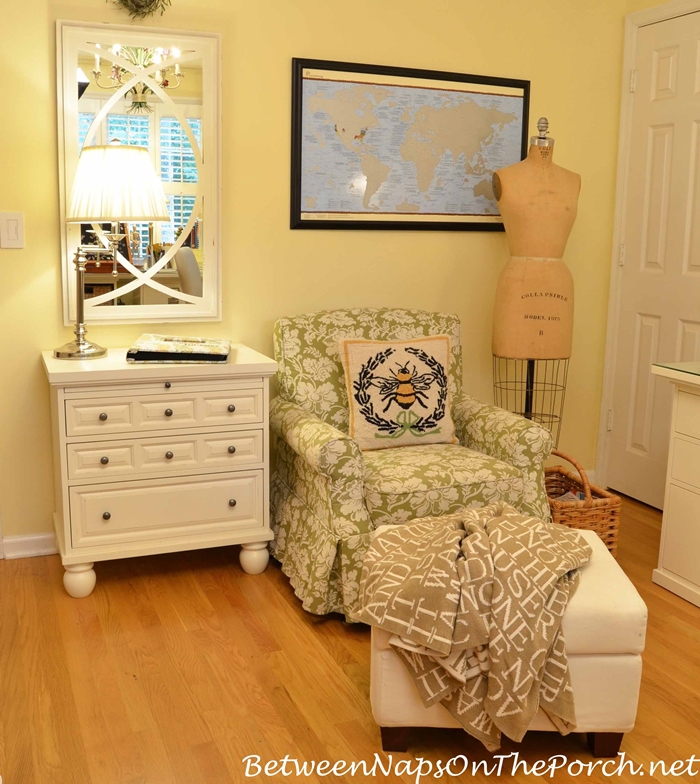 It just got a bit more colorful. 🙂 I love this map and I love having it here in the office where I can see it each day. It's a constant reminder that life is short and we need to spend less time working and more time playing.
Here's what was hiding underneath Kenya. I didn't get to visit the Ngorongoro Crater on this trip…but there's always next time! (Scratch-off Bucket List Travel Map is available here: Bucket List Map)
Can't wait to give you a tour of Mahali Mzuri and Giraffe Manor…both are coming up soon! In the meantime, check out all the photos I shared at Instagram here: BNOTP on Instagram
Have a wonderful weekend!
*If a post is sponsored or a product was provided at no charge, it will be stated in post. Some links may be affiliate links and as an Amazon Associate, I may earn from qualifying purchases. *