I'm sure this isn't the summer you planned or the one you envisioned. Instead of a relaxing beach trip or a trip to the mountains, instead of traveling across the country to visit friends or family, instead of a trip to Europe or other far-flung places, most of us are staying home away from the airports and crowds. Home feels safer right now, at least it's familiar.
So how about today we take a few virtual trips. Our bodies may be stuck at home, but at least our minds can travel. To take each virtual trip below, click the highlighted link.
Let's start in Hawaii! How about a trip to Mama's Fish House in Maui. I thought Mama's was going to be a little hole-in-wall restaurant with great seafood. It was so much more!
Dinner at Mama's Fish House, Maui Hawaii
Time to hop in our time machine and take a trip to the Giza Plateau for a visit to see the pyramids of Egypt and the Great Sphinx.
A Visit to the Giza Plateau & the Last Remaining Member of the 7 Wonders of the Ancient World.
Travel to Egypt and I promise you'll have some wild stories to tell upon your return! Just remember the secret password is: Sofitel.
In the Footsteps of Agatha Christie: A Visit to her Suite in The Old Cataract Hotel Where She Stayed While Writing Death on the Nile
Time for a little adventure and a lot of sand!
Camping in the Sahara Desert, A Moroccan Adventure
Let's go on a luxury safari in Kenya!
An Unforgettable Stay at Sir Richard Branson's Safari Camp, Mahali Mzuri
Of course, the best part is the animals!
When You're on Safari, It's All About the Animals: Part I
When You're on Safari, It's All About the Animals: Part II
When on safari in Kenya, don't forget to stop by Giraffe Manor for an overnight stay.
An Unforgettable Overnight Visit to Beautiful Giraffe Manor
Feeding the endangered giraffes who call Giraffe Manor home is an unforgettable experience. You'll find a video sharing that experience in this post below.
Breakfast with Daisy and Giraffe Kisses
That magical time I visited Ireland and slept in castles every night.
A Tour of Lough Eske Castle, Ireland
Inside Ballynahinch Castle: Take a Tour of this Romantic Irish Castle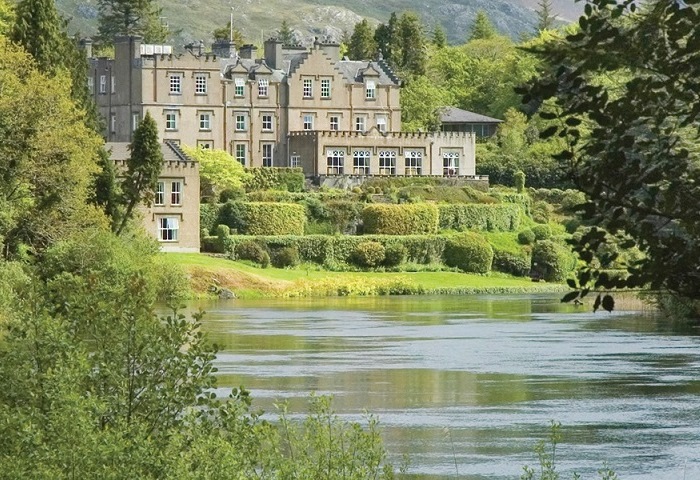 Sometimes it's fun to stay at home and visit all the local tourist attractions. If you've ever wondered about places to visit while in the Atlanta area, check out this post.
If you love travel, you'll find many more "virtual vacations" here: Wanderlust: Travel the World with Me.
For Italy, click here: Italy.
For Holland, Belgium and the Netherlands, click here: Holland, Belgium-Netherlands
For England, click here: England.
See you tomorrow for Tablescape Thursday!
*If a post is sponsored or a product was provided at no charge, it will be stated in post. Some links may be affiliate links and as an Amazon Associate, I may earn from qualifying purchases. *