Many years ago when I used to go out antiquing almost every weekend, I ran into a good friend in a local antique shop. I was so surprised to see someone I knew in this large, but kinda off-the-beaten-path shop. She was headed out the door with a big brass chandelier in her hands. I complimented her on her awesome find, it was a beautiful chandelier!
As she made her way toward the door, she shared that she was in the process of moving. She had bought a lake home nearby and had just sold her city home and wanted to take her dining room chandy with her, so she needed a replacement. That definitely got the wheels turning in my head!
Back when my son was in middle school, I worked part-time in sales for a plantation shutter company. I would sometimes help with answering questions about their products at the huge home shows held a couple of times a year at the World Congress Center in Atlanta. There were always tons of home products featured at the home shows–lots of booths with companies promoting their various wares.
One booth was staffed by a gentleman who created beautiful, custom, crystal chandeliers. I had long wanted to replace the builder-grade, brass chandelier in my dining room, so I always loved walking through his booth and oohing and ahhing over his gorgeous chandeliers. At that time his chandeliers were way outside my budget, but I could dream.
The last year I helped with that particular home show, I wondered if the chandelier guy would still be there. He was! As I walked through his booth, I spotted one chandelier that stopped me dead in my tracks. It was EXACTLY the kind of chandelier I had always envisioned having in my dining room, and it looked to be the perfect size! I knew at that moment that this was the year I would have to make the chandelier dream come true.
In talking with him, I came to learn that he was actually a full-time farmer in a small town here in Georgia. During the wintertime when he had a lot of free time, using crystals he ordered from Austria, he would design and build chandeliers. Is that not wild–a farmer whose side hobby was building elegant crystal chandeliers?! I loved that!
As I kept exclaiming over how much I loved the design of his latest chandelier, he shared more about how he came to build it: A customer had shown him pictures of three different chandeliers and asked if he could build a single chandelier combining all the elements she loved from each of the chandeliers. If I could find that other customer right now, I would give her a big hug because the chandelier he built from her pictures was exactly what I had wanted for my dining room, too!
It took him a few weeks to build it, but a month or so later he called to say it was ready. Thankfully installation of the chandelier was included so I didn't have to find someone else to install it.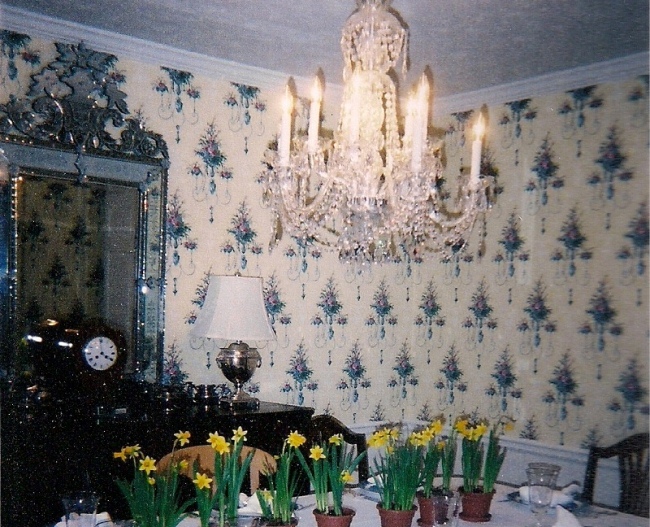 Over the years I've replaced the plastic covers that had yellowed with resin covers that look like real wax candles. (Read more about those in this previous post: Transform Your Chandelier with Resin Candle Covers and Silk-Wrapped Bulbs.)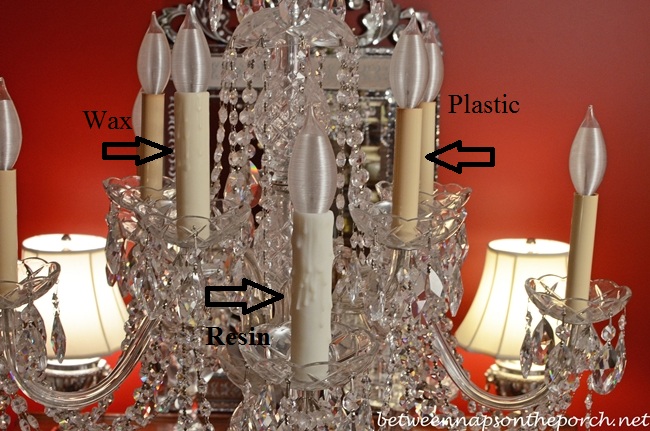 I also did that for the chandelier in my bedroom here: Resin Candle Covers and Silk Wrapped Bulbs for the Bedroom Chandelier.)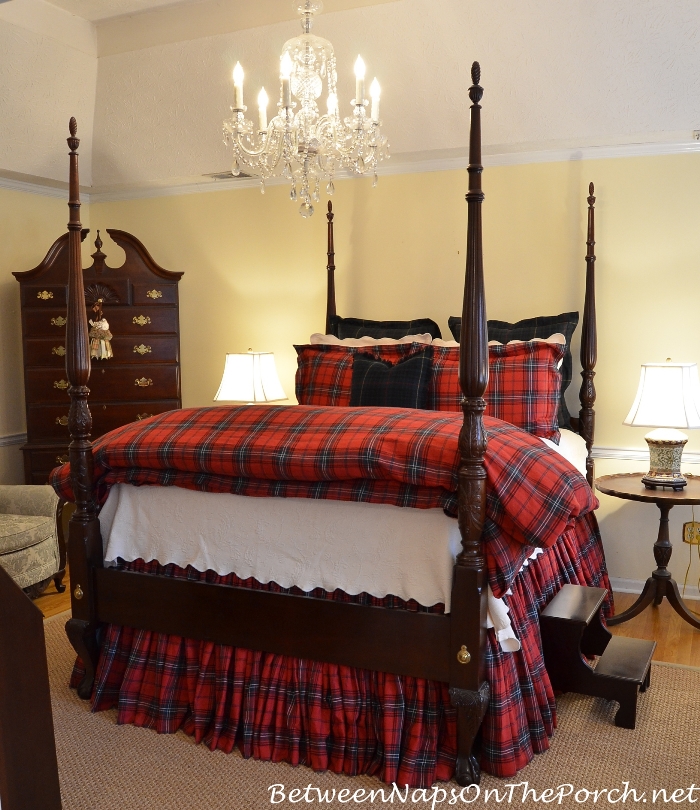 I still very much love this chandelier and I've always thought that one day when I decide it's time to move, I would like for this chandelier to go with me to my next home. It just holds too many memories to leave it behind. Before I list my home for sale, I'll find another pretty one to take its place. That way it won't become a bone of contention during the listing/selling process.
There's one more light fixture in my home that needs to come with me if/when I move one day and that's the tole chandelier I won in an auction on eBay so many years ago. At that time, I was in the process of turning my son's old bedroom into my home office, and it seemed like every time I found a chandelier I loved on eBay, I would get beat out and lose it to another bidder.
As so often turns out, I was glad in the end that I had lost all those other auctions because the one I finally ended up winning was this charmer and it was my favorite of all the ones I had seen. Meant to be!
I have always loved having it here in the office. It's a tad lower than is ideal in this room since I only have 8-foot ceilings, but it works out great for me since I'm only around 5'4″ tall.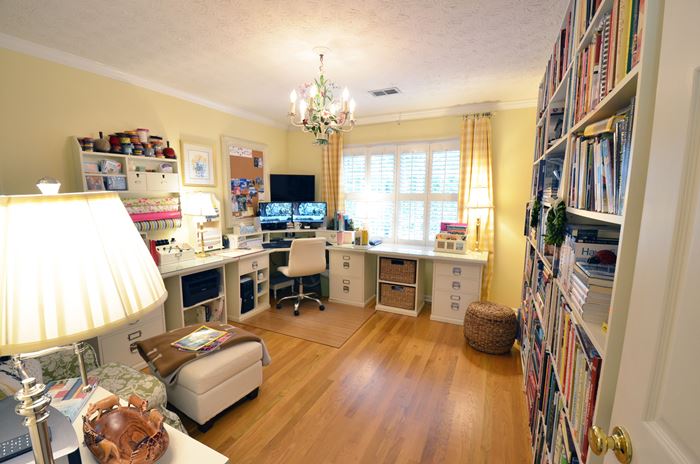 I love the faux wax candle covers so much, I ended up replacing the plastic covers on the office chandy, too.
Once you go with these faux wax/resin covers, you'll never go back to the plain plastic ones that yellow. I've purchased all my candle covers from Lumiere Candles Inc. Here's their website if you would like to see the many styles they have available: Faux-Wax/Resin Candle Covers.
When I move one day, it will definitely need to come with me since I do still really love it. I guess I'll replace it with a more "bedroom appropriate" light fixture at that time since this room will probably be a bedroom for the next person who lives here. (To see more about this office renovation from Bedroom to Home Office, check out this post: Designing and Creating a Home Office: The Journey.)
Other than these two light fixtures, I may take some of my draperies/curtains with me–that is if they work in the next home. I would love to take the custom screened doors I had built for the screened porch with me, too, but who knows if I'll have a use for them in my next home so they will most likely stay.
I still don't have these doors installed. The local door companies won't install them unless the doors have been purchased from them since they say they can't replace them if something happens to them during the installation process, and so far I haven't been able to find anyone I trust to install them. A screened porch building company I contacted gave me the same answer–they will only install screened doors on porches they have built. I'm going to start working on finding a good carpenter to install them again, once I'm back home. I'm ready to see them in place!
So I was wondering, is there something in your home that you would love to take with you if/when you move one day? Have you ever taken a special light fixture or anything else with you from a previous home when you moved?
*If a post is sponsored or a product was provided at no charge, it will be stated in post. Some links may be affiliate links and as an Amazon Associate, I may earn from qualifying purchases. *