Here they are, all in one post, my favorite ways to get ready for the Christmas holidays! I hope you find this helpful as you decorate, craft, cook and prepare for the holidays!
You may want to bookmark this post for future reference if you see something you would love to make or do as Christmas draws closer. Also, please feel free to pin any of the images to Pinterest if you find that helpful for locating those posts later.
Click on each highlighted TITLE below to access that particular post for all the details.
Pssst: Subscribe to receive an email when a new post is up here: Subscribe. (It's free!) Please know, your email will never be shared with anyone. By subscribing you'll just be notified when a new post is up, with a link to access that post.
Hope you enjoy these ideas as you ready your home for the holidays!
How to Repair Those Dead Christmas Tree Lights
Sometimes the fix is an easy one, but you just have to know where to look! 🙂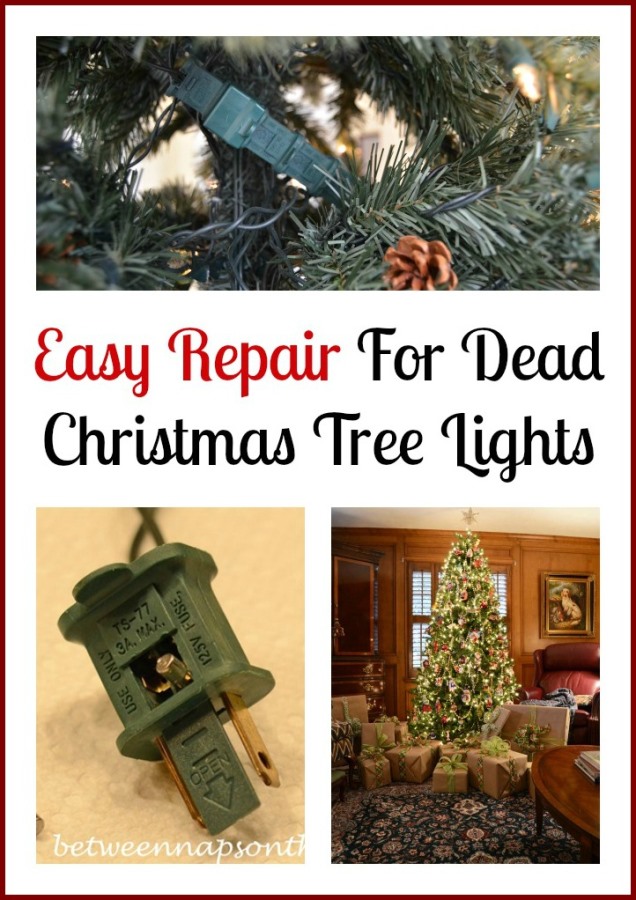 Pottery Barn Inspired Garland Tutorial
I was obsessed with this picture when I first saw it in a Pottery Barn catalog. Since the cost of the garland was outside my holiday decorating budget, I found an easy, inexpensive way to make it for my own front porch.
Here's how the garland looked on my front porch.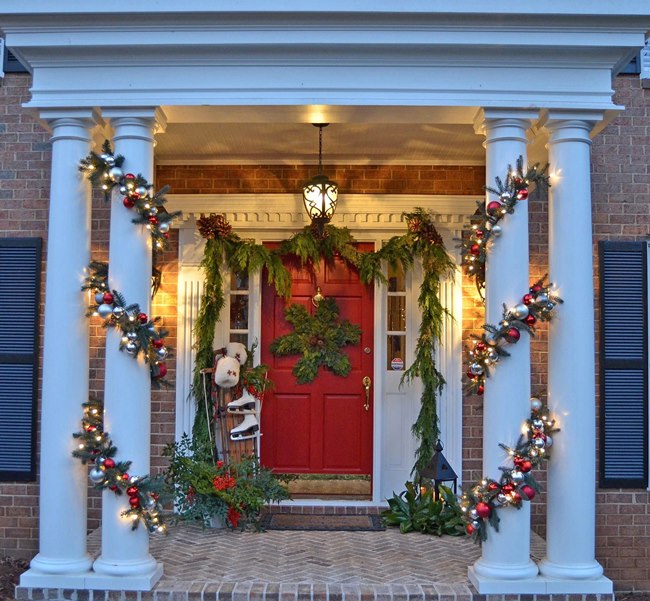 Cranberry Trifle for Christmas Dessert
This trifle is really good and so easy to make. Your guests will never guess how easy this impressive-looking dessert was to make!
Make a Beautiful Colonial Williamsburg Centerpiece for Christmas
These elaborate apple or lemon tree centerpieces are not near as difficult to make as they appear. They are actually quite easy and make such a beautiful eye-catching centerpiece for a table or buffet.
Hang Wreaths on Your Exterior Windows
The wreaths look especially magical if you live someplace where it snows during the holiday season. Thanks so much to my neighbor, Michelle, for capturing this photo a few years back when we had an epic snowstorm here in Georgia.
Easy Holiday Centerpiece that takes 15-Minutes to Make (if that long)
Such a fast and easy way to dress an entry table. Works great as a table centerpiece, too!
An Insanely Awesome Champagne Punch: Great for Parties or a Christmas or New Years Brunch
Makes several batches because this punch is a big hit and always goes really fast!
Set Up A Hot Cocoa Bar To Enjoy All Winter Long
I had so much fun putting his Hot Cocoa Bar together! It would be great to create for your holiday guests or a holiday party!
You'll find a tutorial for making the sign below.
Make This DIY Sign for Your Hot Cocoa Bar
This is a detailed tutorial sharing exactly how I made the sign to go above my Hot Cocoa Bar.
This is such a fun napkin fold to make and your guests will find it delightful!
10 Beautiful Mantels All Decorated for Christmas
If you're looking for a bit of inspiration as you decorate your mantel this year, you'll find it in this post!
Emergency Substitutions for Common Ingredients
Ever find you're missing an ingredient you need when preparing your Christmas dinner? Here's a list of common substitutions you can make if you're out of an important ingredient.
Decorate Your Door With Triple Wreaths: Grandinroad Knockoff
It took me a while to figure how to make this "triple wreath" thing work for my front door. It's an over-the-top look that's a lot of fun to create!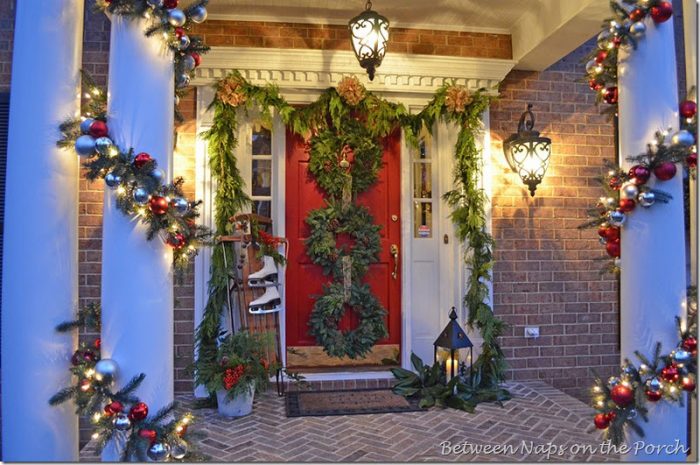 Make a Winter Snow Globe, Easy DIY Project
This would be a great project to do with the kiddos. Also, I think these would be wonderful to make as place cards for a Christmas dinner party, writing each guest's name with a sharpie on the little ornament inside. Then the guests could take them home to enjoy after the dinner.
21 Drinks Great for Holiday Parties
I would love to make every one of these recipes! So many good ones in this post!
Decorate a Lantern, Mailbox or Pergola for Christmas
This is seriously the easiest arrangement you could ever make for a gate, post, lantern, pergola or mailbox. If you don't have a magnolia tree in your yard, use holly or another long-lasting evergreen. There's a lot of faux greenery available out there that would work well for this, too.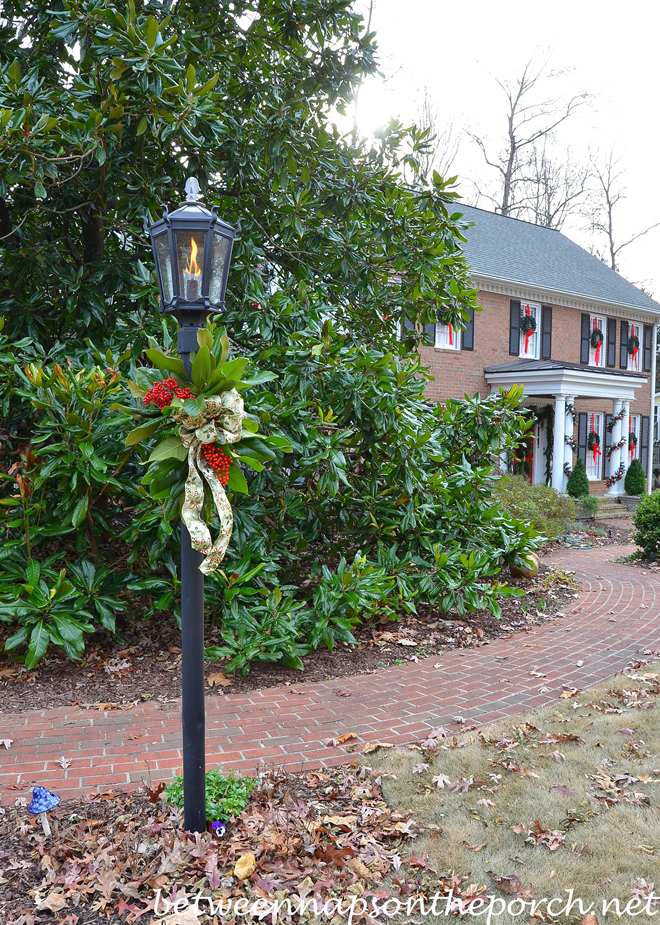 Create a Table Centerpiece With Dept. 56 Lit Houses
If you collect Dept. 56 houses, consider using them down the center of your Christmas dinner table this year. This works great on most tables. My table is a bit more narrow than I would like and I was still able to do this. If you table is a bit wider, it will work even better!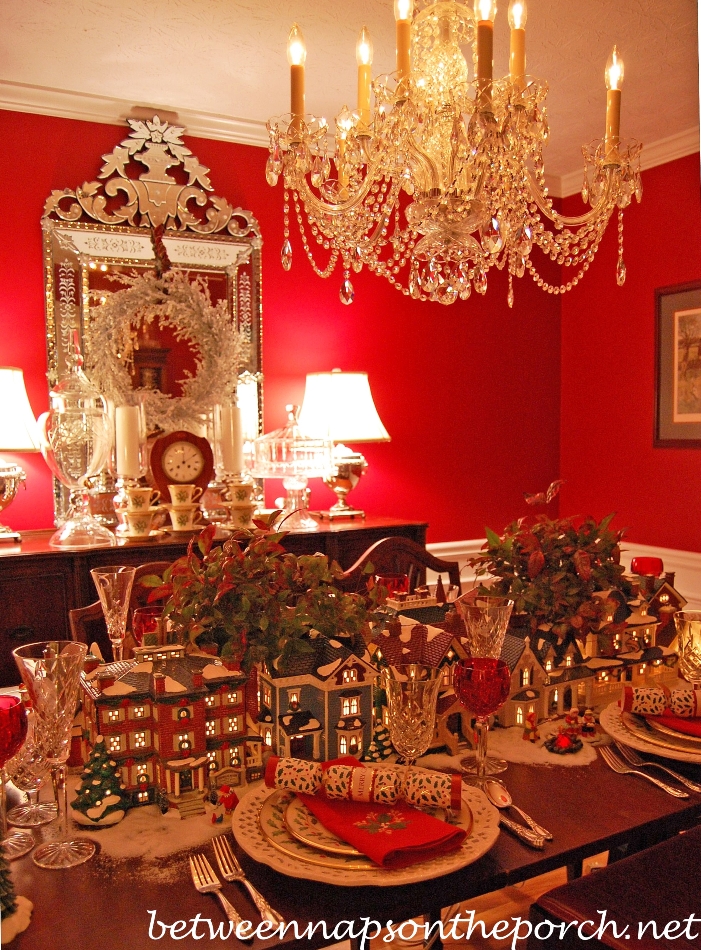 Christmas Vacation Movie-themed Table Setting
Are you a Christmas Vacation movie fan? Check out this fun table for a bit of inspiration if you collect the Dept. 56 Christmas Vacation lit houses.
Christmas Vacation Movie Themed Gift Wrapping Idea
If you're looking for a unique way to wrap your gifts this year, check out this post where I share a DIY idea inspired by Clark's Christmas tree escapades in the movie, Christmas Vacation.
Decorate a Porch for Christmas
Decorate your porch and enjoy it all through the holiday season! Even if it's too cold to be outside, you'll enjoy seeing it from inside throughout the holiday season.
Snowman Spice Cake Dessert and Centerpiece
Bake this adorable Snowman Spice Cake for a festive holiday dessert! He'll make a great centerpiece for your holiday table, as well!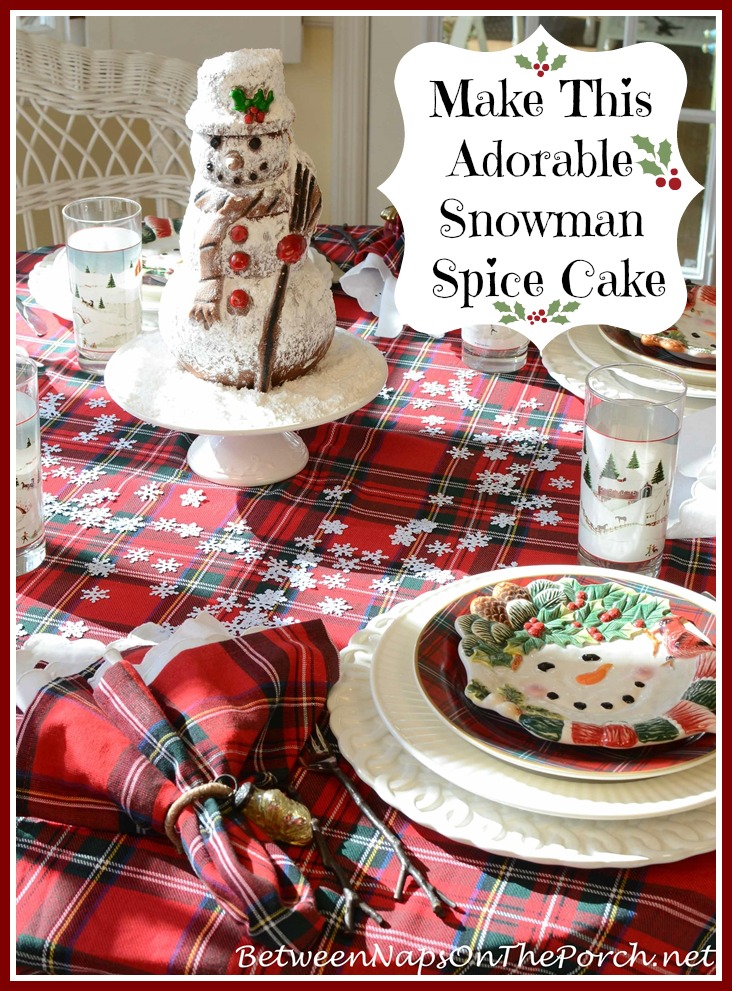 12 Beautiful Christmas Banisters
Looking for a bit of inspiration for decorating your staircase banister? Check out all these gorgeous banisters ranging from simple but beautiful to over-the-top gorgeous!

23 Themed Christmas Tree Decorating Ideas
So much inspiration in this post if you're looking for some new ways to decorate your Christmas tree this year.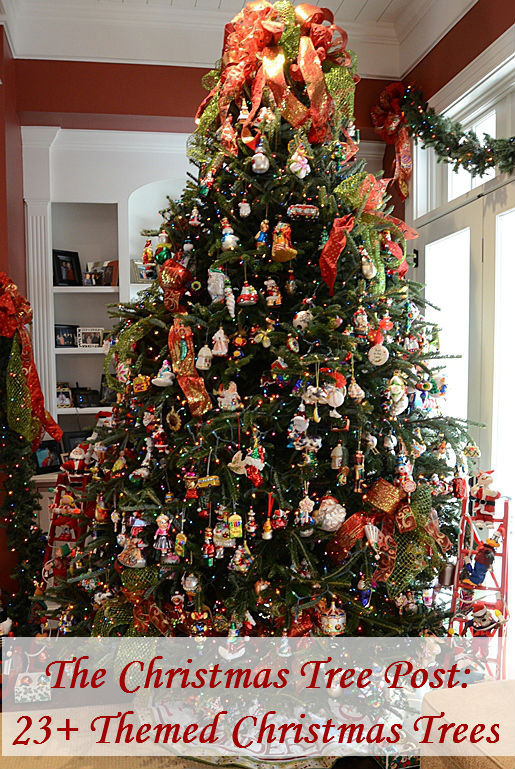 These make the cutest Christmas present topper or use them as ornaments on your Christmas tree.
Dress Up Your Presents With This Easy DIY Christmas Mouse Or Hang It On Your Christmas Tree
Subscribe (it's free) to receive an email when a new post is up here: Subscribe.
Please know, your email will never be shared with anyone. By subscribing you'll just be notified when a new post is up, with a link to access that post.
Follow Between Naps On The Porch on Instagram for more of my holiday posts: BNOTP on Instagram
*If a post is sponsored or a product was provided at no charge, it will be stated in post. Some links may be affiliate links and as an Amazon Associate, I may earn from qualifying purchases. *